Sales productivity is basically the rate at which the sales reps of the sales team acquire revenue for the organization. Efficiency and effectiveness in sales will result into sales productivity of the organization. When you are able to set up a good sales team who work for enhancing the sales productivity of the company, you are already a winner! How about helping the sales team work more efficiently?
And that is the idea about implementing a CRM software for your business. This business tool comes with a list of benefits for your business and helps you to grow in the competitive market. Your sales reps are a bridge between your company and the products/services. And managing your sales team is not an easy task. You need to motivate them and also help them work efficiently and productively.
Read our blog – Sales Force Motivation Tips
How can you manage your sales team efficiently and also increase sales productivity? Thanks to the technologies!! They have made things easier for us. One of the best and most used business tools to enhance sales productivity is the implementation of an online CRM software for your business. Why CRM software?
We at SalesBabu CRM application offer cloud based CRM software which allows your sales team to store enquiries, manage qualified leads, follow-up, capture and store contacts and business data. SalesBabu CRM Software enhances sales productivity, improves efficiency in following leads, detailed reporting and analytics, improves customer satisfaction and it is also cost effective strategy.


SalesBabu CRM software comes with amazing features and functionalities to enhance your sales productivity:
Sales forecasting is a process of estimating future sales. The availability of right sales forecast at the right time can help the company to make informed decisions and also have a blue print of the sales performance. SalesBabu CRM application allows you to do sales forecast of your sales funnel, which enable you to take prior action to improve sales productivity and can reduce the risk of sales in business.
Enable Scheduling & Task follow-up
Scheduling and follow ups are one of the major requirements for increasing the sales productivity of the company. SalesBabu cloud based CRM Solution enables companies to do follow up with its customers. This helps you out, to maintain better relations with your customer which can improve the company SLA (Service level management).
The major benefits of follow-ups are –
Know your customer well
Able to fulfill customer expectations
Customers feel valued
Indirectly working for "word of mouth" marketing
Customers becomes more loyal
Increases up-sell and cross-sell
Better Quotation Management
The quotation management software helps your organisation to create, submit and track quotes and invoices. Benefits of a better quotation management software are –
Streamlines quotation process
Quicker conversion of existing open quotes into contracts
Reduces quotation time
Sell more and manage less
SalesBabu CRM application enables organizations to make automated quotation easily via application. This helps you to reduce the timing of making quotation in word formats and thus, the sales rep can concentrate more on client handling and increase work productivity. 
Analytics
SalesBabu CRM solutions will provide you built-in analytics tools which will give insights and also help to boost the satisfaction rates of your customers. A marketer can analyze all the data and create some of the targeted campaigns accordingly. CRM analytics will help to track the attributions and provide insights into the quality of customer experience.
Lead management
CRM software will track all the leads of the company, which allows the marketing teams to enter the new leads into the system and analyze all the data about them.
Workflow automation
CRM software will help the business organization to optimize all the processes by streamlining banal workloads, which enables all the employees to focus more on the creativity and high-level of tasks.
A CRM system can track all the customer interactions and automate the selected functions of the business sales cycle which is necessary to follow up the leads, attract and obtain new leads.
Individualized customer experience
CRM solutions are also used to create a compatible and personalized experience for potential customers across the various marketing channels, which might help to increase the conversions and boost the awareness of the brand.
Marketing automation
CRMs like SalesBabu will offer the functionalities of the market automation to automate certain tasks in the sales funnel. For example, if the system can automatically send all the emails to the customers which are set by the marketer or also publish the posts on social media according to the right schedule. The goal of marketing automation is to keep the sales lead engaged and turn that leads into customers.
Manage Customer Order's & Improve Order Processing
An order management is all about keeping track of orders and management of people, customers, process etc required to fulfill them. Here many related functions work together for the order management to run smoothly. SalesBabu cloud based CRM software enables companies to handle all customer orders & interactions on a single screen. This helps you out with the complex process of order management in sales. SalesBabu CRM software facilitates and enhances both tires (Pre & Post) Sales process equally.
Read our blog – Three ways How Cloud CRM Software can take your Sales to next level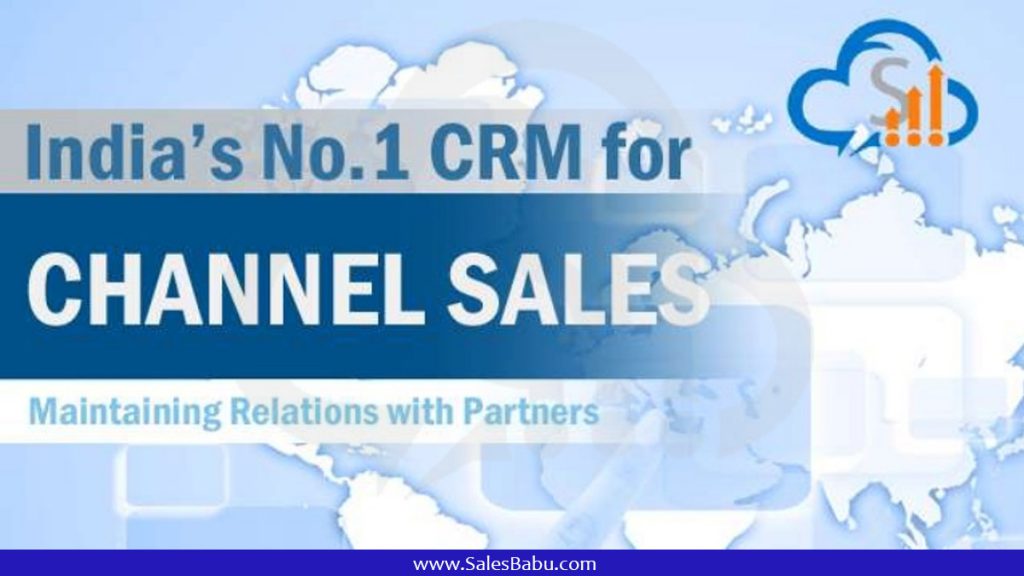 Online CRM Software is the aftermath of the latest technical advancement!!
Online CRM software is more advantageous as they keep the complete database in a server. With the help of cloud services you can access data from anywhere at anytime.
The cloud network not only gives all time accessibility but also helps you to store large data in a single platform. You need not worry about the data getting crashed due to various other unfortunate reasons.
It also implies No Software requirement at the customer's end.
Seen as the best CRM software, SalesBabu CRM solutions reduces any kind of hardware or software implementation on the customer side.
Online CRM software can be updated anywhere and anytime .Thus, this has become the premier choice of majority of sales people.
SalesBabu cloud based CRM software provides automated analytics which not only makes work easier but also reduces manual errors.
SalesBabu CRM Solution provides dashboards to prioritize your work according to your requirement.
Your sales team can also rationalize the sales cycle with the help of SalesBabu CRM Application.
SalesBabu CRM application also provides mobile CRM app which helps your sales reps to be updated throughout the day and also helps the sales manager to keep a track on the activities of the sales reps.
Read our blog – How Sales Leaders Can Prepare For a New CRM



SalesBabu cloud based CRM software enables companies to automate their sales force stuff. This helps you out to manage enquiries, complete order processing and also gives you an outlook on factors where you need to put extra efforts in order to improve sales productivity. In the primary stage of your business, you are bound to manage your new leads, and on the other hand you're looking for your existing clients. SalesBabu cloud based CRM software helps you manage and increase your sales in terms of Sales Revenue and also enhance Client Pool easily.
SalesBabu Cloud CRM: latest emerging trends comes with a 360 degree view, CRM go mobile, evolved scratch pad, cover letter and invoicing options etc etc. SalesBabu CRM software being one of the best CRM software available in the market helps you to grow your business and will also take your sales to the next level. Check this blog to know How to select a CRM system?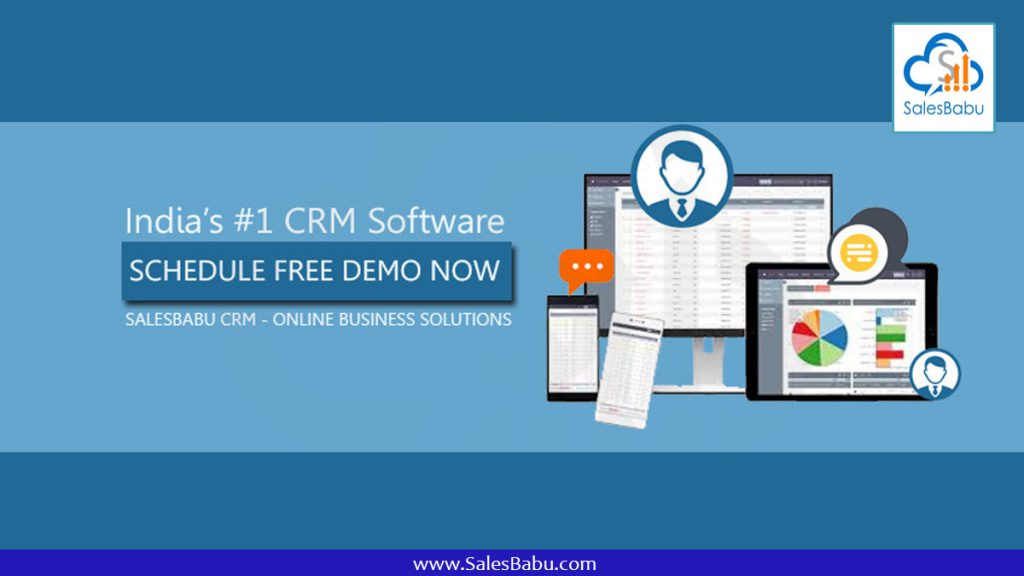 Are you still thinking about which is the best cloud based CRM software? Then don't waste time and feel free to request a free Demo at SalesBabu CRM software. You can visit our website https://www.salesbabu.com/ to know more.