SalesBabu Real-Estate CRM for Real Estate Industry helps to manage pre and post sales customer management which includes leads, quotation, booking, documentation. etc. Real Estate developers have to keep track of each and every enquiry status to maintain better relationship with their customers. Real-Estate CRM bridges the gap between builder and its customers.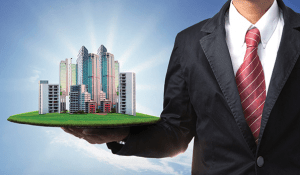 Maximise Conversion Rates
Make the process of sales more smooth & transparent
Get updated information for yours Sales Executives activities
Keeps all the information of follow-ups & communication chain with the customers, at one platform
Manage detailed information related to Builders, their projects & pricing centerlizing
Store details of completed booking for future references
Gives timely reminders for pending or up-coming payments, pending documentation et
Benefits of Real Estate CRM:
Segmentation of Customers
CRM help Real Estate companies to easily segment & target the customers. It allows companies to get focused approach over the clients according to NEED BASED ANALYSIS.
They can segregate customer's interest as per their terminology that helps them to perceive about customer requirements.
It helps them to undertake their marketing campaign to lure more customers towards them.
It helps them to concentrate on a particular set of customers at a time that improves their efforts.
Proper Coordination & Communication
Companies can facilitates a smooth communication flow with proper coordination with in the department
By the help of CRM, the companies can communicate & even circulate any important information effectively.
There is less chance of any miscommunication or misunderstanding.
Enables the complete transparency within the organization
Manage Sales Cycle
CRM enable the companies to keep a proper track of sales process. Evaluate executive performance and calculate future revenue & profitability .
Filter out all the interested customers, where the executives needs to focus more.
Manage the complete sales pipeline.
Track communication
Supports in forecasting of sales
Property Masters
CRM can keep the complete details of the builders & projects at one place.
Make sales pitch smoother for sales guys, since all the information of their product is available at one place.
Keeps all the details of particular project, along with its price & size of the units.
While feeding the enquiry details the executive can easily fetch the demanded details & tagged with that, which helpful for them
MIS & Reports
At the end of day, companies require some reports to measure the performance & CRM is highly capable of generating these reports.
Gives a complete performance report according to property or executive users.
Reports can be downloaded in excel formats.
Manage pending Enquiries, with their sources. That can be helpful in evaluating the sources usefulness.
Daily call reports of the executives, that helps the organizations to track, what they have done all day