Real Estate is all about the property or buildings sold by the builders, developers, real estate agents or brokers. Real Estate business is into the selling, buying and renting of the properties. Every person before buying the property, they will do the online search. In this industry, customers are able to know all about the properties through social media, online search through the online real estate portals, newspapers, pamphlets, etc.
They keep receiving lots of enquiries and managing the same manually it's very difficult. Real estate agent software helps to reduce the worries of the sales and marketing team. By replacing a manual way of managing these leads and sales processes, it's by implementing a real estate lead management software. This will help the sales team to reduce the stress level of managing the data manually . Here the role of the builders, developers, real estate agents, they try to approach these customers by providing the maximum information on the completed or ongoing properties available with them.
SalesBabu Real Estate CRM for the real estate Industry, helps to manage pre and post sales customer management which includes leads, booking, documentation. Real estate CRM software is helping to keep-in touch with the customers through regular follow ups. Salespeople can attend prospective customers, which they expect on the early closures.
Over a real estate agent software, a salesperson is able to schedule meetings to visit their house for discussions, scheduled tasks of taking customers to the property site to feel the properties ambience and surroundings. Managing the customers on completion of each prospect stage, this will help salespeople to review progress of their prospects. Through the real estate software, real estate salesperson can have the interactions with the existing customers for getting the referrals.
Real Estate developers want to keep a track of each and every enquiry status, to maintain better relationships with their customers. Real estate CRM software bridges the gap between builder and its customers.
When it comes to streamline the process of the real estate agents interactions, lead nurturing, closing, then to have smoother, reliable closures of the property sale is by adopting a best CRM for real estate.
Read our blog
Effective sales target management to maximise conversion rates
Helps in streamlining the process of sales more smooth & transparent
Have the updated information on the salespeople activities
Available of all the information on follow-ups & communication chain had with the customers
Able to Manage detailed information related to builders, their projects & pricing centerlizing
Any time track from the stored data of the customer details of completed booking for future references
Gives timely reminders for pending or up-coming payments, pending documentation etc.


Benefits of Real Estate Agent Software
Segmentation of Customers: Real estate CRM helps real estate companies to easily segment & target the customers. It allows companies to get a focused approach over the clients according to NEED BASED ANALYSIS.
They can segregate customer's interest as per their terminology, which helps them to perceive customer requirements.
It helps them to undertake their marketing campaign to lure more customers towards them.
It helps them to concentrate on a particular set of customers at a time that improves their efforts.
Proper Coordination & Communication: Real estate companies can facilitate a smooth communication flow with proper coordination within the department.
Help of real estate lead management software, the companies can communicate & even circulate any important information effectively.
There is less chance of any miscommunication or misunderstanding.
Enables the complete transparency within the organization
Keep in touch with them through marketing emails of upcoming projects, so that they can recall and share the referrals.
Manage Sales Cycle: Real estate CRM enables the companies to keep a proper track of the sales process. Evaluate executive performance and calculate future revenue & profitability.
Filter out all the interested customers, where the executives need to focus more.
Manage the complete sales pipeline.
Track communication
Supports in forecasting of sales
Property Masters: CRM can keep the complete details of the builders & projects at one place.
Make sales pitch smoother for sales guys, since all the information of their product is available at one place.
Keeps all the details of a particular project, along with its price & size of the units.
While feeding the enquiry details the executive can easily fetch the demanded details & tagged with that, which helpful for them
MIS & Reports: At the end of day, companies require some reports to measure the performance & CRM is highly capable of generating these reports.
Gives a complete performance report according to property or executive users.
Reports can be downloaded in excel formats.
Manage pending Enquiries, with their sources. That can be helpful in evaluating the source's usefulness.
Daily call reports of the executives, that helps the organizations to track, what they have done all day
Read our blog
Importance of using the best real estate CRM software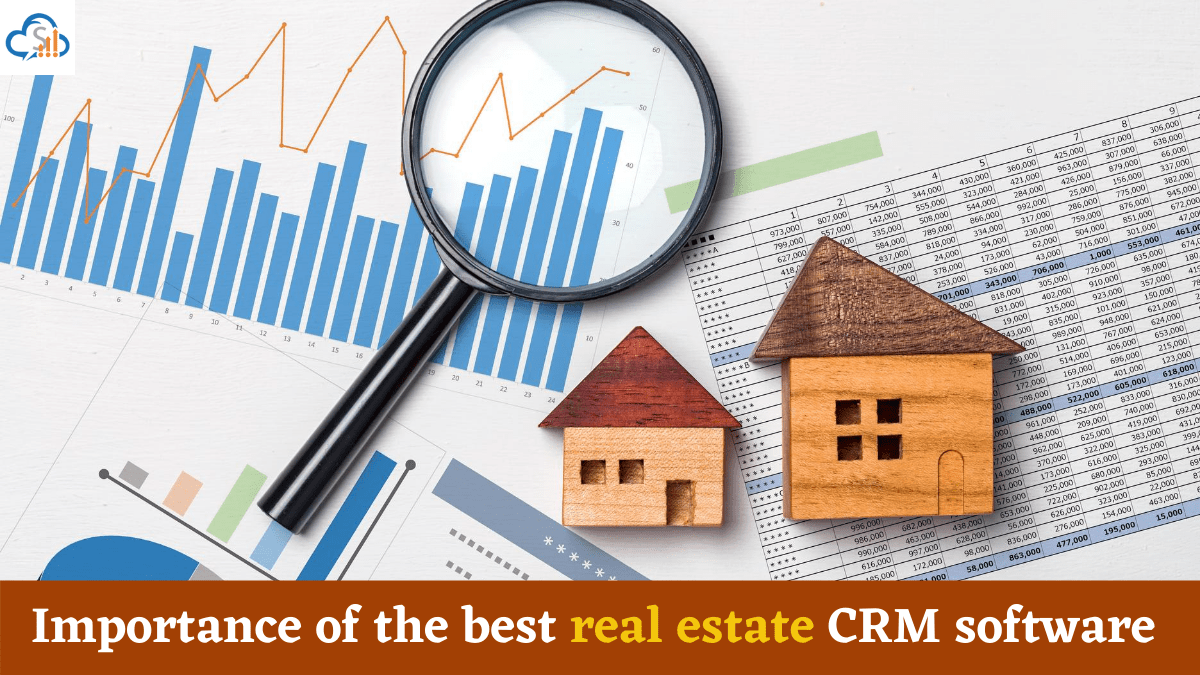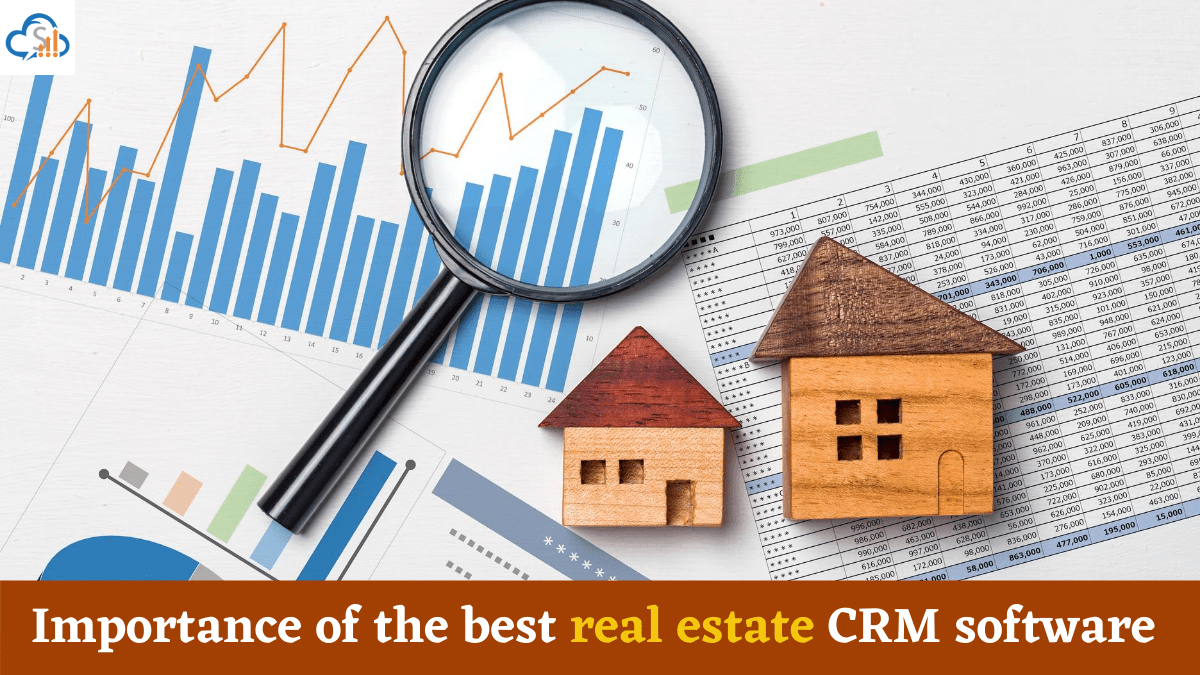 The real estate agent software is a good sales tool for the sales people in their day to day work. Only a few steps every real estate agent has to do, every day the conversation is done with the customers, to be updated into the real estate CRM.
Every real estate salesperson has to develop a routine of using the real estate software. CRM is used daily as a routine, which is helping them, none of their leads are slipped out of the cracks.
Align the meetings with the customers and update into the CRM. Whenever there is a reference shared by the customers to be registered into the real estate lead management software.
Number of leads registered to be followed up at the soonest.
The calls made for either follow up, meeting, site visit, payment collection, all have to be scheduled in the real estate CRM software and keep updating in realtime.
The updates done are reviewed by the head of the department or management, wherein the sales people can expect the suggestions and advice received from them.
In the long run this will prove the real estate agents a beneficial sales tool.


Key features of Real Estate CRM software
Capture and Convert Leads
Briskly move your leads through your sales pipeline using SalesBabu CRM's highly effective lead management features. Generate all leads from web forms, website live chats, social media, or business cards, and push them into your CRM sales funnel. It will automatically assign leads to sales reps using predefined workflow rules and use lead scoring to see which leads your team needs to focus more on.
Real estate CRM will help you complete your sales cycle by enabling your team to create and store quotes, invoices, price books, and bills in their accounts. Manage all your post-sales processes by using powerful inventory management features, and share your quotes and invoices to your leads through custom email and invoice templates.
Automated Selling and Blueprints
Automate your follow-up emails, SalesBabu CRM field updates, and notifications to give your sales reps time to close more deals. Use Blueprint's process automation capabilities to make sure that everyone on your team follows the proper sales process. Blueprint's built-in process reports will help you to identify and correct bottlenecks in your processes.
Seamless and Powerful Integrations
Manage all your complete sales cycle through a unified CRM interface. The integration gives you a consolidated view of any property's availability, address, home value, comparable homes, directly within CRM.
Conclusion
Streamlining the sales people is the major problem of any real estate agency. The best real estate CRM software is a smart powerful tool, which every real estate agency can implement and take the benefit. SalesBabu real estate CRM software is a surprisingly affordable solution.
To build a long lasting relationship with the loyal customers, real estate agents provide all kinds of assistance and help customers to have their sweet home. With the proper coordination with the builders, salesperson and customer the real estate agents are able to grow their businesses, through referrals shared by the customers. SalesBabu real estate CRM has an add on module for marketing – bulk email sending, running the email campaigns.
Real estate companies can retain customers, a sustained relationship with them and get customer experience feedback. Even maintain a good relationship by wishing them on their birthdays and anniversaries. Sharing the references of the interiors and helping them to furnish their homes.