CRM Software is the most helpful tool that systemically improves relationships with customers. Software professionally manages the record of interactions with the leads and customers. It offers advance technology that automates, synchronize and organize services, sales, marketing and support. CRM Software records each activity. Automation of tasks and improved workflow enables companies to focus more on grasping and creating opportunities. Software keeps the record of all leads and inquiries by customers. Details of customers' needs and other data help team members to achieve set target with the focussed approach.
Sales Management is the complex process for any sales organization. If you are using right software to track sales activities then you will not face any problems regarding sales. It keeps all the records safely on one place. Those who are experienced with this Sales Management Software knows the benefits that it is very valuable tool to manage business.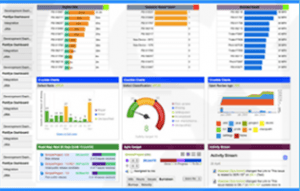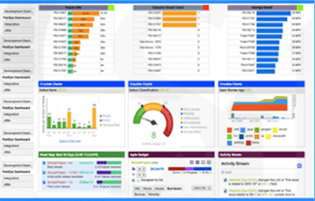 Benefits Of Sales Management Software:
Tracks every sales step
Accurate Invoices and sales orders
Manages Opportunitieson one place
Monitors sales performance
Increases revenue and profits of the organisations
Reminders of payment collections and follow-ups
Maintains notes and documents
# You can easily track the overall health of sales
SalesBabu CRM Solution is designed to manage customers and sales information. You will never miss any follow-up call and payment collections. You can make positive impacts on sales leads with proper follow-ups and e-mails. Distribution of sales leads to capable sales people. Easy conversion of more and more leads into sales. It gives you the visibility to detailed sales reports sales funnel. You can monitor real time prospects and suspects.
# Less efforts with better results
Now it's quick and easy to manage sales force activities. Lead Management is fast and easy now. You can generate, track and edit quotations in the software. Sales managers can set sales goals for the sales team and can monitor the sales performance of each sales person. It helps companies to improve sales performance. It will be simple for you to understand the needs of the customers and prospects. Sales people will perform their jobs more efficiently. It improves customer satisfaction and relations. It gives you access to contacts, documents, quotes, mails, notes, sales tasks, quotations, product details, sales orders, payment details, MIS reports and lots more features which fulfils the needs of the sales organisations.