Sales could be individual effort but to be a successful a Sales Manager is a Team Oriented work. Only a good sale person can't become a Good & Effective Manager. With sound sales experience, the manager should poise skills to manage team & tasks.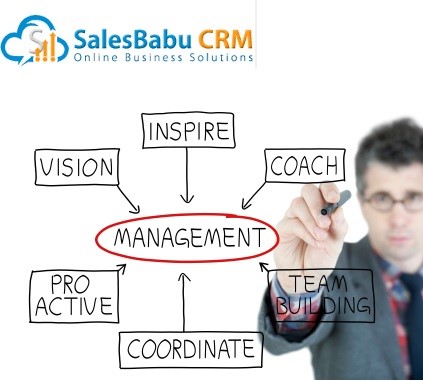 Skills be Successful a Sales Manager
Ability to Plan & Direct-
Ability to plan everything results Oriented. On basis of sales type & required results, manager has to plan, hire Team & Set action plan directing to results. Correct hiring is most critical and challenging part. All factors like environment people will get, remuneration expectation, skills, the ability to work & experiences are to be kept in mind while recruitment. Appropriate recruitment of team & Direction given to them, decide the future of Sales.
Excellent Trainer-
Sales managers should have in-depth knowledge of their product & have the capability to impart his knowledge and experience to his team. He should train his team to handle each and every question & challenge customer brings on the table, along with Negotiation technique & tricks to convince client and close sales call. The good sales manager should prepare his team to step out with confidence to meet & beat all the challenges.
Quick Solution provider-
Sale manager should have the ability to provide quick solutions to his team. Many times sales calls fail at last stage due to delay in last moment decisions.
Good Motivator-
Motivation is required in all areas of life. In sales, every day sales people see failures and success but a sometimes ratio of failures increase with uncontrolled reason, this breaks down their energy levels. Keeping Team enthusiasm & moral high is the responsibility of sales manager by motivating them as per situations. As and when need felt sale manager should bring lucrative offers and flexibility in plans to keep the Team Sprits High. In tough time's incentives and lucrative offers drives fuel sale people to extend their limits and reach targets.
Good Team Leader-
With targets achievement & leading sales, sales manage should also focus on team relation building, team unity & see there should be mutual respect towards each other & their profiles. Teams mean people working holding each other hands and supporting each other to a common Goal.
All these skill accumulatively bring out a Successful Sales Manager.