"SALES" – the word itself can be exciting and stressful at the same time. Increasing sales and reducing expenses are every business dream but the trick is to do it smarter, faster and better than the rest of the crowd to get maximum return on investment for your organization.
There are numerous tools in the market to increase the sales for every economic marketing business, but the greatest issue is to pick the one which suits your business model and integrate seamlessly with your organization.
Cloud based CRM softwares provide numerous functionalities that changes the game for sales organizations. The most trusted online CRM software likes SalesBabuCRM, not only handles end to end sales process for the company but also provide various facilities like Sales Mobile App which makes your sales team to be more flexible and smarter to convert better and more lead into successful sales.
With sophisticated, automated features that supports each phase of the customer sales process, SalesBabuCRM makes it much easier to use the customer data, their interaction history and background details for various sales campaigns and ensure more productive customer interactions by prioritizing and closing clients deals more efficiently.
Sales Mobile Apps are designed to meet the demands of the mobile sales executives. The app automatically provides the best and most relevant customer data at the topmost of the dashboard screen to ultimately "act faster and win more."
Let's understand further, on the ways a efficient online CRM software can help our sales team to close better and more efficient deals.
Many times, traditional vendors fail to understand the real value of a sales process automation, because most of the sales apps vendors have been simply taking their desktop product and offering it in a mobile version. But this mobile version doesn't solve the problem for most of the sales business model as a salesperson has to go through 10 clicks to get information on his mobile as well.
In this era of technology, the goal of an efficient sales process automation should be to provide a tool, showcasing the information they need on the go via devices like smartphones and tablets. The sales resp can process orders, access customer information, monitor inventory and do other tasks without a desktop on-site.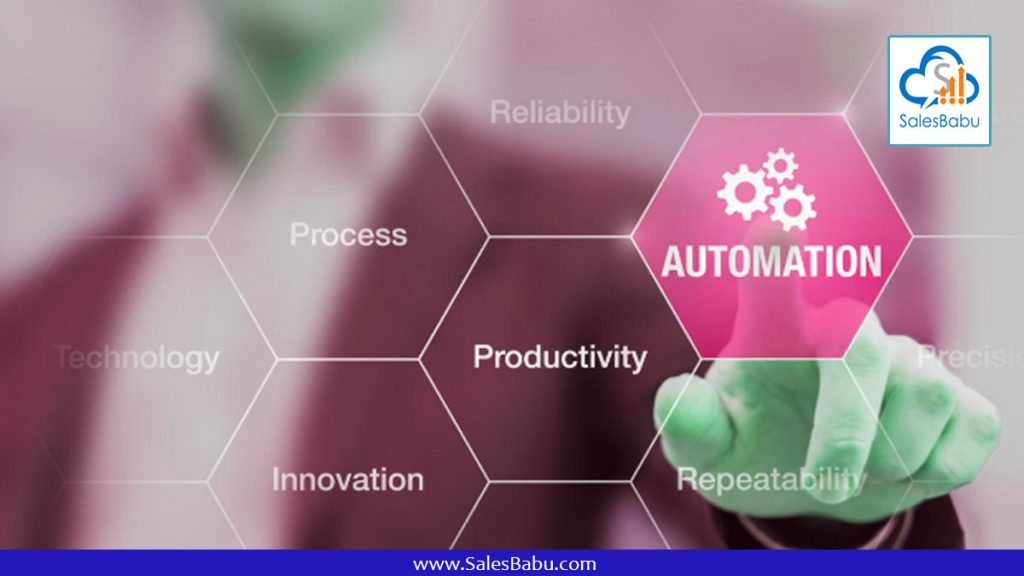 Process automation should completely remove the tons of manual works and process follow-ups which needs to be done before and after the sales process, which takes the most amount of a sales reps one day time. Sales apps and automated softwares should program every minimal task of the sales process by smart templates, auto assignments and one click solutions to create faster resolutions time for sales orders.
Instead of sales apps designed around specific tasks such as inventory tracking or calling up a report, sales automation should give various flexibility to sales reps to fetch customer related data at any time of day from anywhere using their gadgets and smartphone solutions.
Most of the companies today, are depending on their software buying decisions on how the sales team operates on a daily basis. When sales reps walk into a meeting, what kind of tools and information do they need? They need automated and quick solutions to access data and close deals by sending automated templates for sales order confirmation and inventory generation. Also, data storage capability on the cloud based environment is very important for having flexibility in document sharing and access within the team and to the customers and interested parties.
With more and more smartphone and gadgets in hand, customers have become more demanding and are always looking for a quicker solution to their queries and deal proposals. If we still follow traditional ways of desktop proposal generation and manual quotation creation, then we might just lag miles behind our competitors.
To close quicker and smarter deals, we need a software which gives us automated solutions for getting complete customer data, creates quick quotations, setup meeting and more on our fingertips. SalesBabuCRM provides Sales mobile apps which gives numerous dashboard functionalities to track customer updates, upcoming meetings, quotation review, quick snapshots for important work items planned for the day or the week and many more functionalities which make the sales reps always ready with upcoming customer interactions or deal closure discussions.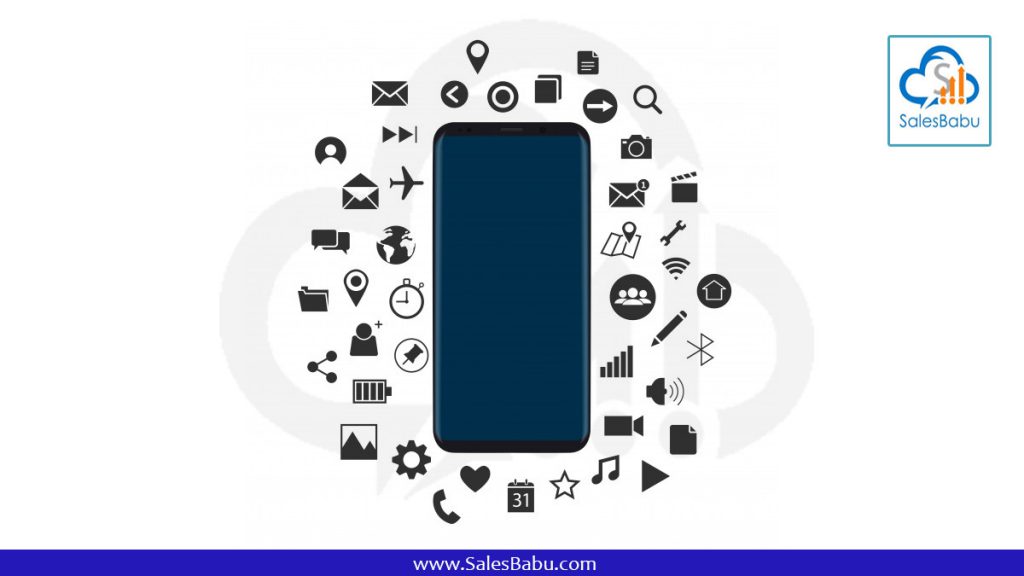 With smart options of auto assignments and auto notifications, sales reps are always aware of the status of any customer deal or any follow ups which can be triggered by the customers. Also, with on the go features of sales apps, customer can access customer data over the cloud and update any relevant data on the go. Also, with a centralised cloud based environment, sales resp can work from different locations and share important insights with the customer via different mode of communication. Every detail about the interaction history are synced up to make sure that important discussion on a different mode of communication is seamlessly captured to avoid any data loss in changing communication mode.
Overall customer experience is the key to a successful business. If we have all the best tools in the market but we are ultimately not keeping our customers happy, then it might not be of any use to invest so much on these tool or service provider. Keeping our customer satisfied and happy with our services is the most important part of the business process.
With so many options in hand, customers have numerous options to select from. In most of the cases, customers are ready to pay more for a better customer experience and overall ease in software usage. Sales mobile apps give efficient solutions for all such customer requirements by allowing sales reps to provide round the clock support through various modes of communication via social media, email and more.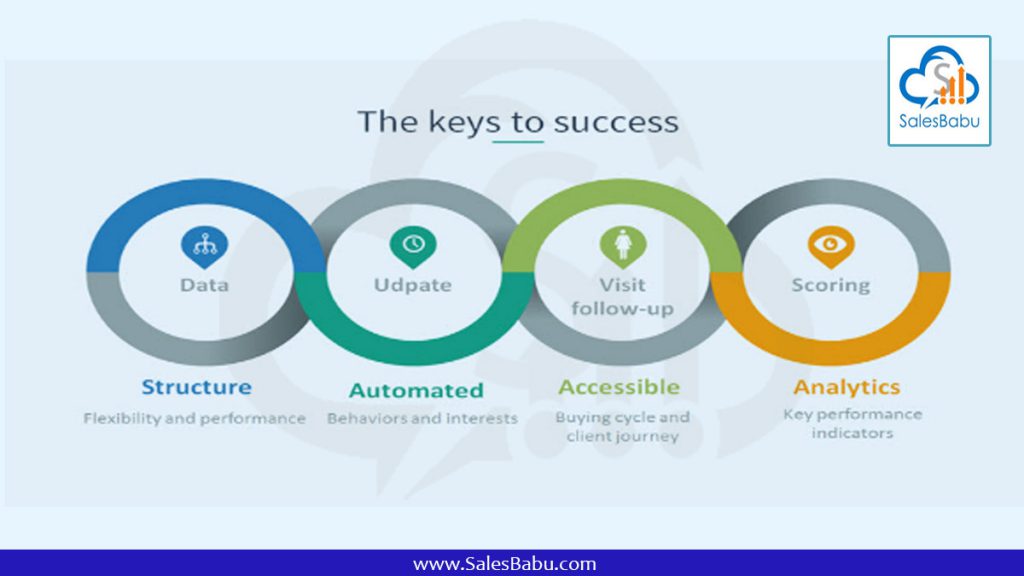 With cloud based centralized database, sales reps can access customer data, background details, interested product list and more to create more personalised presentations for every client. Also, share it with them on the go with quick fixes as per discussions on chat or email services. Auto notification facilities keep the customer aware of all the status of the shipment or an ongoing deal which keeps them engaged with our business process updates. Also, automated mails with demo link, knowledge based document, product information, promotional offers and more, help in keeping the customers more involved in our business proposals and give a minimum window for drifting their attention to our competitive offers.
One click template solutions of quotation and sales order generation provide quick turnaround time for closing more deals with minimum human errors and rework. Customer are also given numerous self help services to raise issues and access knowledge based document and product demo to allow them to understand the business model better and create a more customer centric business environment.
4. Team work
Team collaboration and combined effort is very important for any sales team to succeed. Manual file shares and spreadsheet tracking of sales teamwork can be quite inefficient and time consuming.
The sales team in today's workload needs to be quick in sync up and smart in understanding customer requirement to provide better business solutions. This is not possible if we don't have a proper backbone of productive and well collaborated team members. SalesBabu CRM provides a centralised database which can be accessed by various stakeholders in the team and update it at real time from different locations.
With consolidated data in hand, sales reps can exchange information within the team member and work simultaneously on the same issue. Every sales rep is aware of the customer deal and can take it up in cases of deal shift or employee reassignment.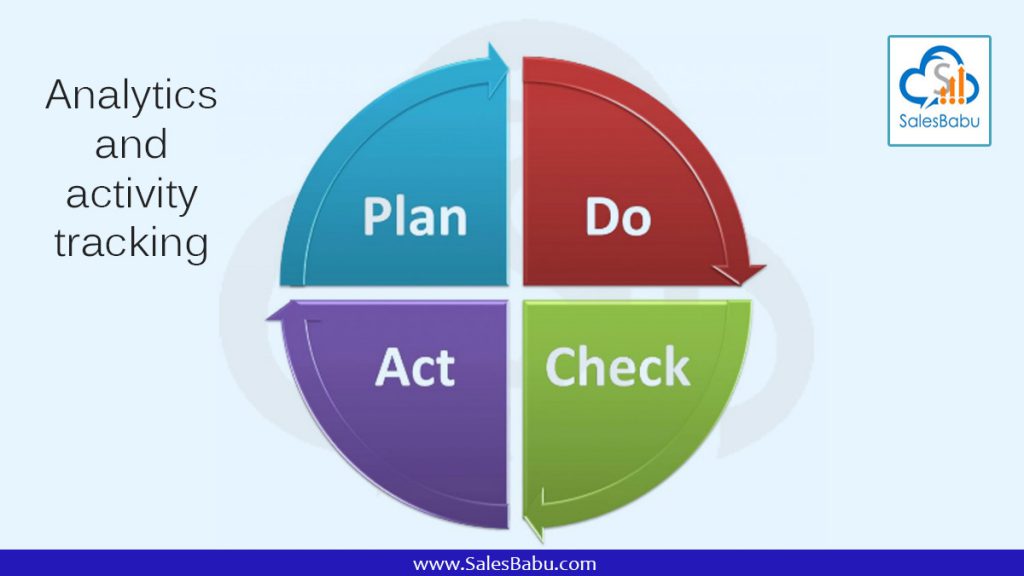 Analytics and metrics on various customer data and internal business tracking is very useful in day-to-day business management.
Automated trackers can keep an eye on general issues discussed on social media or any specific customers talking about any new feature which might be useful for many clients and more, can be analysed using metrics generation facilities of an efficient CRM software. These insights on general data from various communication channels, blogs, website reviews and more can help us to understand the customer trend and pressing issue to take proactive measure before it becomes a black mark on the company's brand name. Furthermore, statistics on customer shopping trends, software requirements, most discussed features etc and help to improve our customer support and creates most efficient product software system.
Internal tracking and details reporting also indicate what our company's sales are lacking in, creating an opportunity for training to boost areas of low productivity. It also helps in tracking live locations and sales reps productivity over a period of time to distribute workload among the team members.
SalesBabu CRM mobile app, also provide efficient activity trackers which create automate follow up and reminder alerts for sales and marketing team to avoid missing any upcoming customer meeting and allow them to be more prepared for any upcoming customer interactions.
With well prepared and more personalised campaigns, sales reps are in a better position to provide smart and better customer solutions.
Conclusion
We should understand that Sales is not just another department in an organisation but plays a vital role in upkeeping business revenue. A software solutions like SalesBabu CRM which allows the sales team to provide better, smarter and more quick customer turnaround time should be the obvious choice for our businesses.