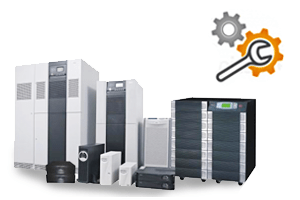 The UPS /inverters business revolves around not only sales management but also effective after sales service by prompt complaints handling and response. The ever increasing demand of the customer and the necessity to render service at the call has given rise to the need of the hour that is an EFFECTIVE & UNCOMPLICATED after sales service software.
The SALESBABU SERVICE CRM SOFTWARE is one such amazing software which not only manages and schedules complaints /Calls but also maintains records of every activity and provides dedicated reports pertaining to each and every information fed inside the software.
The cloud computing based Service CRM  Software offered by  SalesBabu offers an easy-to-use platform for the sales and after sales service executives. Right after logging in the software, its informative Homepage reveals all the information regarding your ending warranties, AMCs, and lot more. This helps the the user to schedule necessary follow ups with the cients.
Benefits Of SalesBabu Service CRM Software in UPS/ Inverter Industry Vertical
Installations each product wise
AMC management/PMS due…

Complaints locked directly in the CRM
Service engineers/technicians scheduling
Reminders/alerts through email/SMS
Complaint Escalation feature
Product & accessories Details( serial no, type, ref id etc)
Spare parts/Accessories used
Closed /open/ On hold complaints
Reports on spares consumed, closed complaints, PMS ,AMC etc
True customer service can be rendered by close quarter monitoring of all open complaints & individual assignment of the same amongst the service engineers or Technicians or mechanics. The  SalesBabu Service CRM software provides the proper information capture and the detailed course of action that follows till a complaint is resolved. The job card can be provided to keep the customer feedback column too.
These features not only improve the productivity of the SERVICE staff but also ensure good quality customer care and thus builds great rapport between the company & its customers.
You May Also like