Customer complaints and service contacts are an opportunity to show your clients how important they are. If you exceed their expectations they will be loyal customers for years to come. Complaint management software allows entry, tracking, recording and recalling customer contact history to better customer experience and customer complaint handling.
Complaints are a regular phenomenon in businesses and organizations. With growing regulatory oversight, complaints might no longer be limited to just your customer service staff; they might be reported to industry regulators as well. Failure to manage complaints crucially or receiving many of the same complaints can lead to audits, fines, and reputational risk. However, successfully tracking complaints will provide valuable insights into your business, like potential regulatory issues, employee training gaps, or customer service problems. This is where effective complaint management software solutions might help.
Because consumer complaints can be received through multiple sources like call centers, service staff, or regulators and through different channels, it is essential to maintain consistent records across the organization. Maintaining records on spreadsheets and files no longer passes regulatory requirements and might lead to audit findings, fines, and reputational damage. In order to meet regulatory requirements and offer actionable information, complaints must be collected in a central database to be investigated and managed correctly.
About the Complaint Management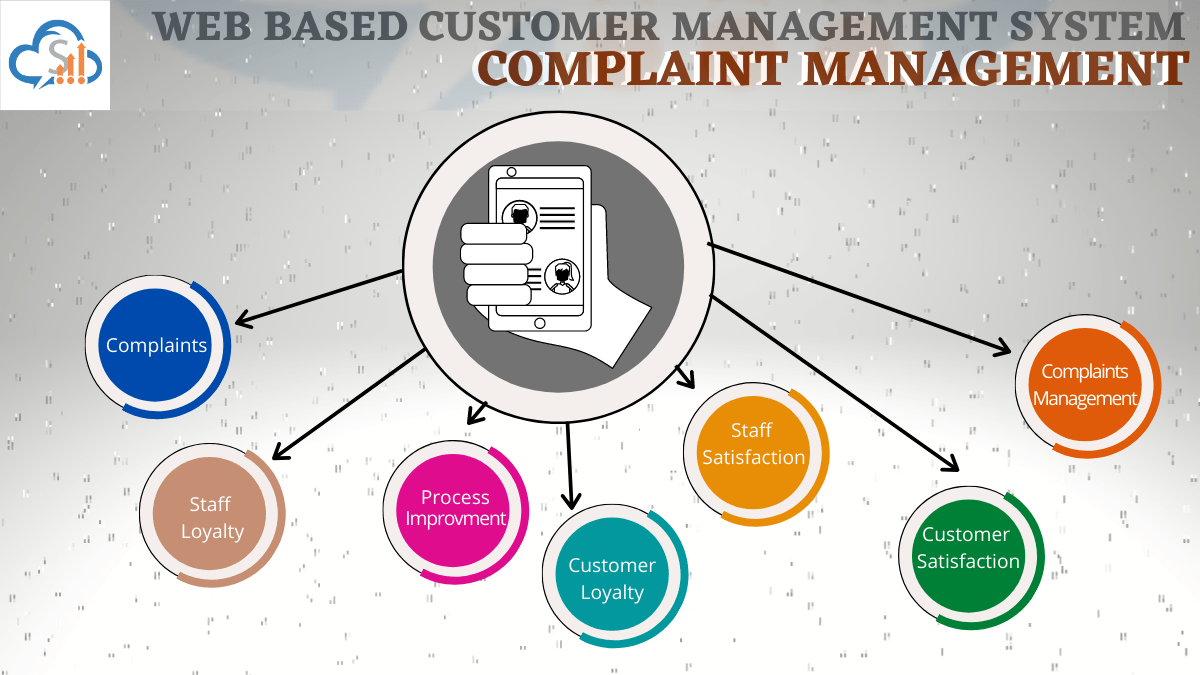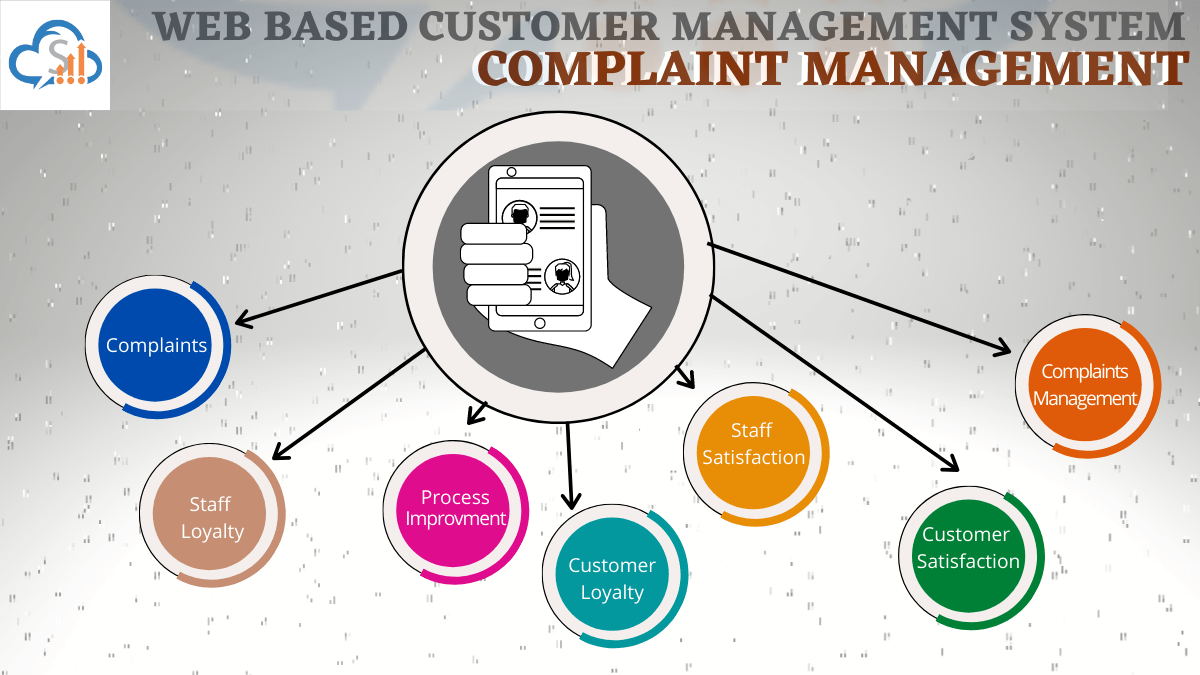 Objective of Complaint Management System :
Complaint Management system is a web application that can be accessed anywhere through the system connected to the internet. The main objective of implementing the online customer management system, to remove the challenges while dealing with the customers and their issues. An online complaint system is a useful solution for sorting out the issues in a systematic manner. It saves time in clearing up issues efficiently to the logged complaints, into a web based customer management system. This is also strengthening the customer loyalty by effective handling of the customers complaints by the support team. This is reducing the communication cost between the staffs, to provide efficient service to the customers. Customer complaint management software helps to attain a sustainable client database by offering the best customer support services.
Read our blog – Are you looking for Service Management Software?
Approach of the Customer Support Team by using Online Customer Management System: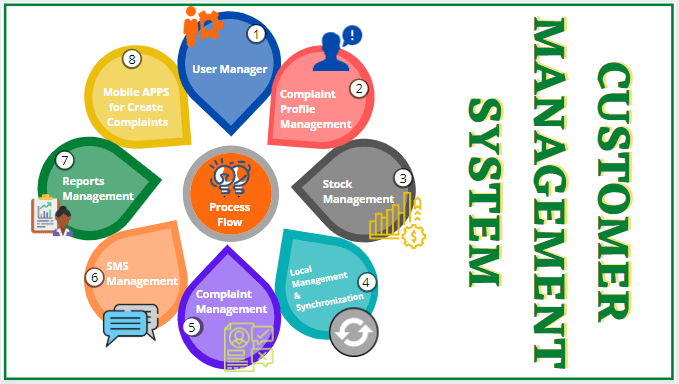 Most important is the Customer Support team approaching customers complaints, which is attended with patience, while registering into the online complaint system. Customer support executives use the online customer management system in his support calls.
See to that the complaints are registered and not getting missed out, if this is mislaid, then it is mismanaged by the support team. If it happens then the complaints are not shown in the online complaint system and they are never resolved. It can be recorrected through proper usage of the complaint management software. By integrating the website, which would allow you to fetch the complaints automatically into the CRM. The submission of the complaints into the online customer complaint system and an email initiated and shared with the customers with the salutation. This gives the customers a peace of mind, enabling them to know you have received their complaints and will take care of fixing the issue shortly. This kind of smart approach initiated through the customer complaint management software efficiently and this kind of communication plays a pivotal role in making customers feel they are important to the company.
Following are some benefits of Complaint Management Software:
Quality Control: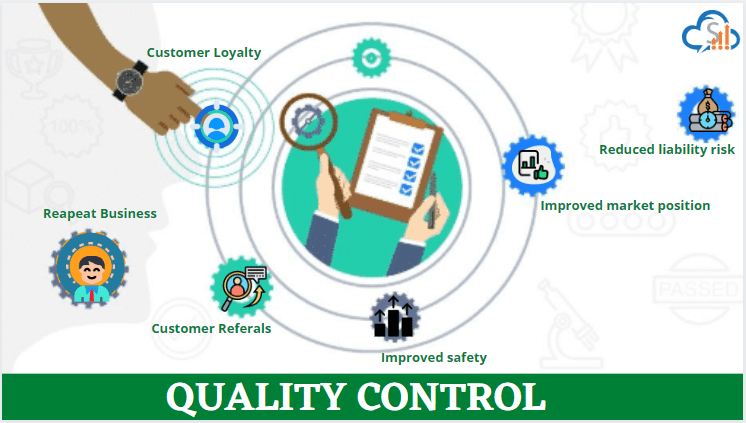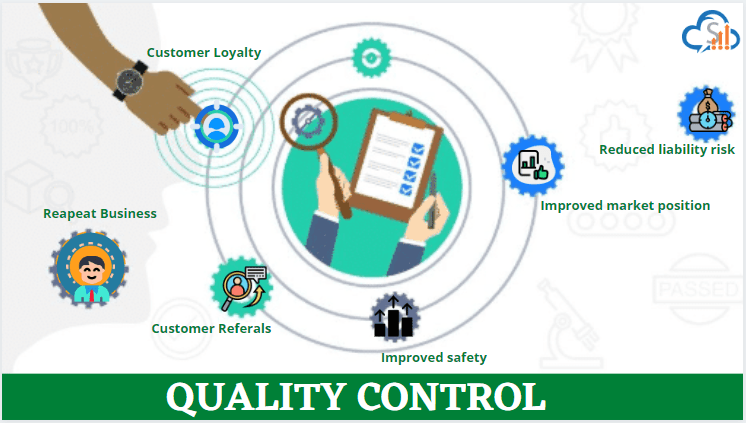 Complaints being a vital indicator of potential product issues recalling and improvising the product quality. The customer feedback taken by the customer support team and technician who attended the complaint, been reviewed by the Quality check managers and their teammates, by using customer complaint management software. Web based customer management system is used by the Quality check managers and their teammates to access the reports related to customer complaints, respond to those complaints attended by company owned technicians directly and investigate the complaints within the organization. Customer complaint management software helps analyse how these quality issues can be resolved and avoided in the future.


Better Service Assistance To Customers: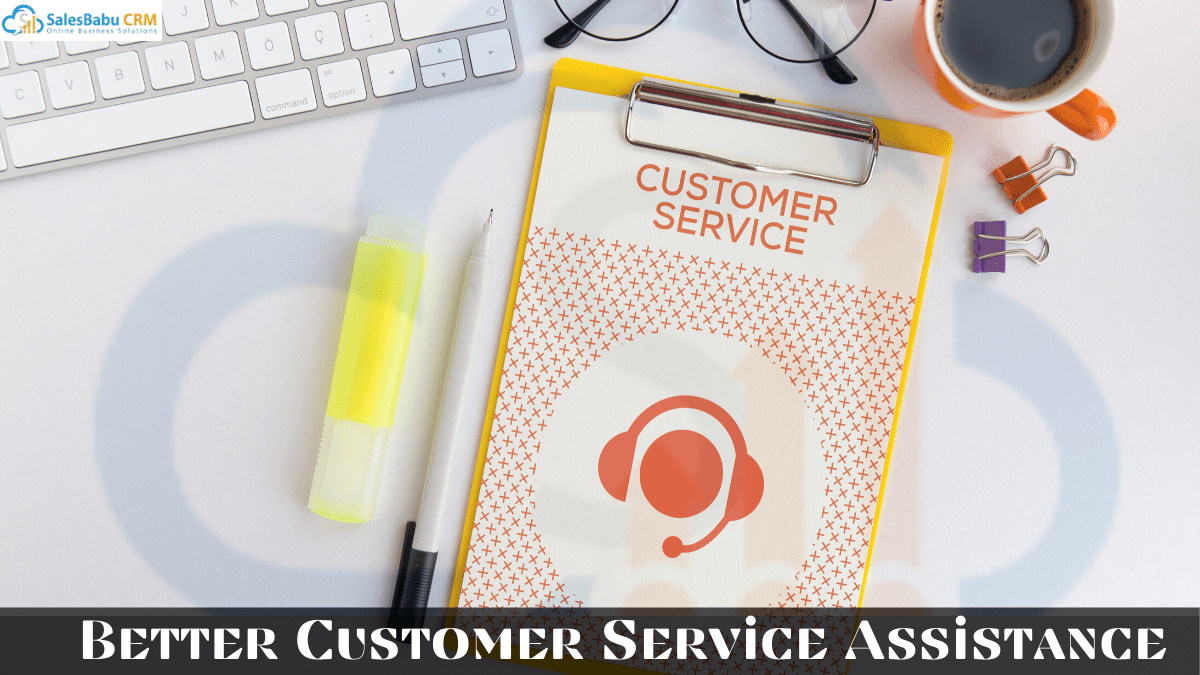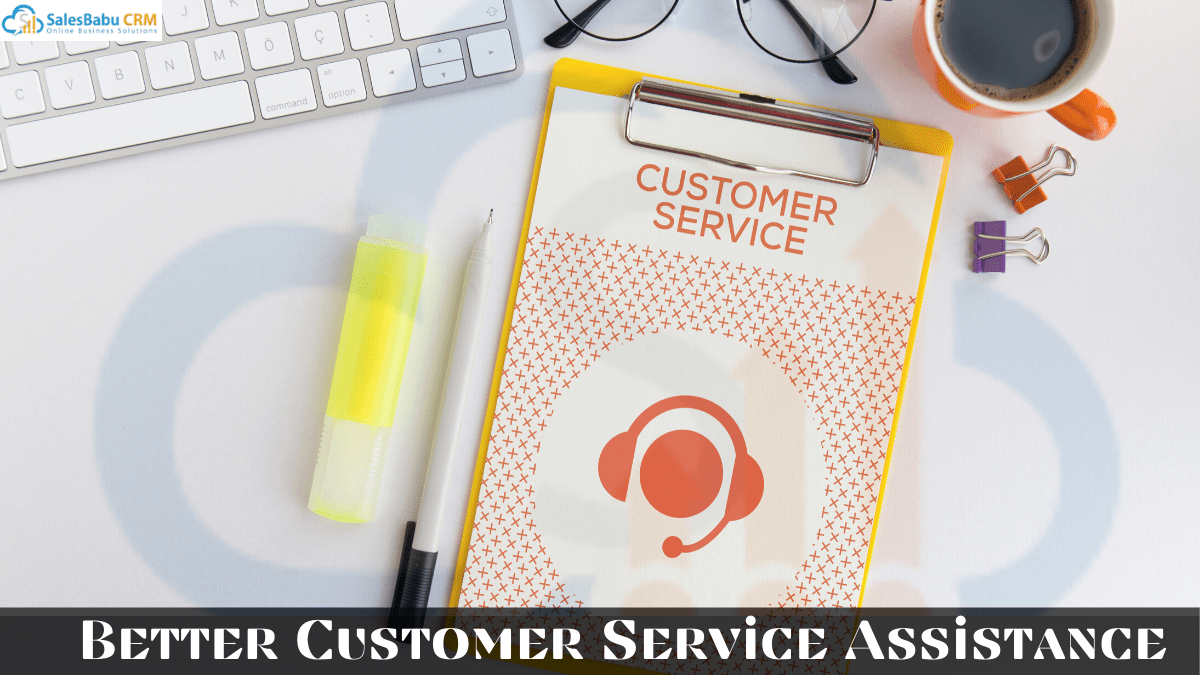 The complaint management processes are automated through an online complaint system for the companies and this integrates them for a quality system. Online customer complaint system help to provide a better service to the customers. Improving the quality of providing better service assistance, which will be able to mitigate any further customer complaints.
Customer support activities, being reviewed within the online customer complaint system for the correctness and to prevent the further actions of the incident from occurring. Quality managers and Management require proactive actions rather than a reactive approach to the complaints and feedback. Through an investigation and corrective action done on customer complaints, this is a competitive edge.


SalesBabu Complaint Management System is One For All:
Each industry is different in regards to regulatory affairs, customer base, and manufacturing quality concerns. An electronics manufacturer will have a far shorter timeframe than a drug manufacturer to perfect manufacturing quality and address customer complaints, before the product's shelf-life is done. The pharmaceutical or medical device manufacturer may have different regulations with which it must comply, and they could have different consequences if a recall or customer lawsuit were to occur.
Customer service is an essential strength for any company and the support offered to your customers, before and after they buy the product. By implementing a web based customer management system, which is the solution helping the companies for their complaints tracking. One can win loyalty with better customer service, that helps them to have a responsive and enjoyable experience. To get a better understanding of customers, there has to be a customer survey and record the customer data. Customer support is not only addressing the answers to their queries, but more important is to have a promising feel on what your brand makes, the customer is having faith.
Read our blog – Why Customer Complaints Are Good For Your Business
Customer satisfaction & Repeat Order: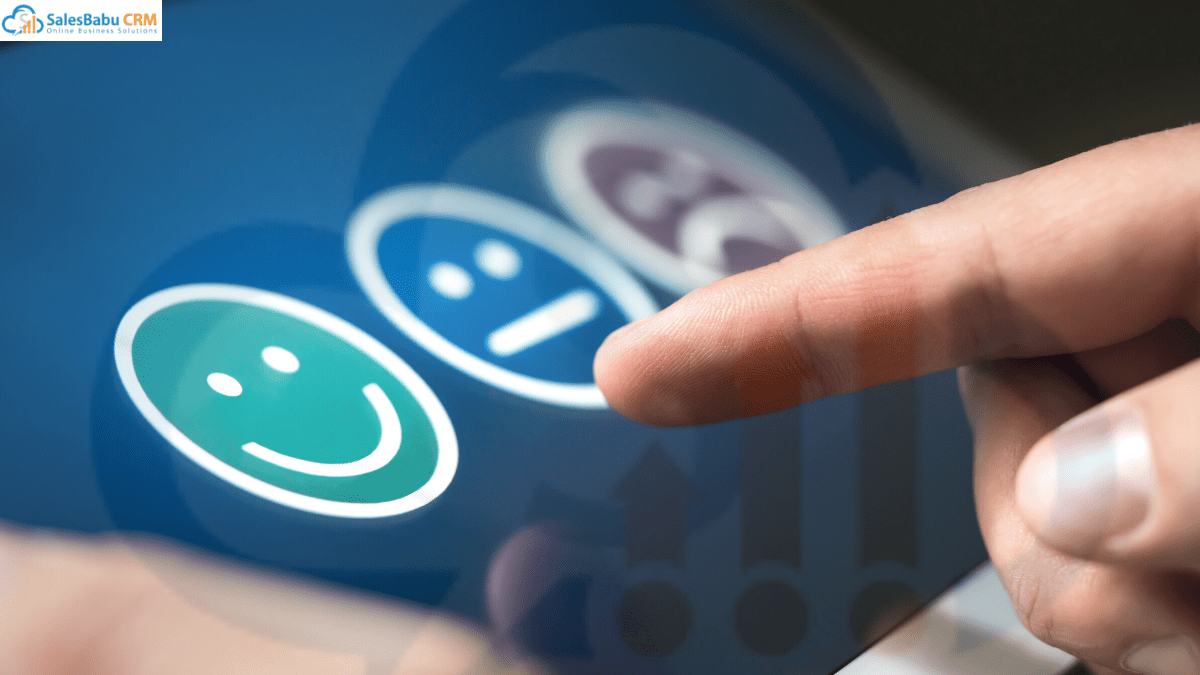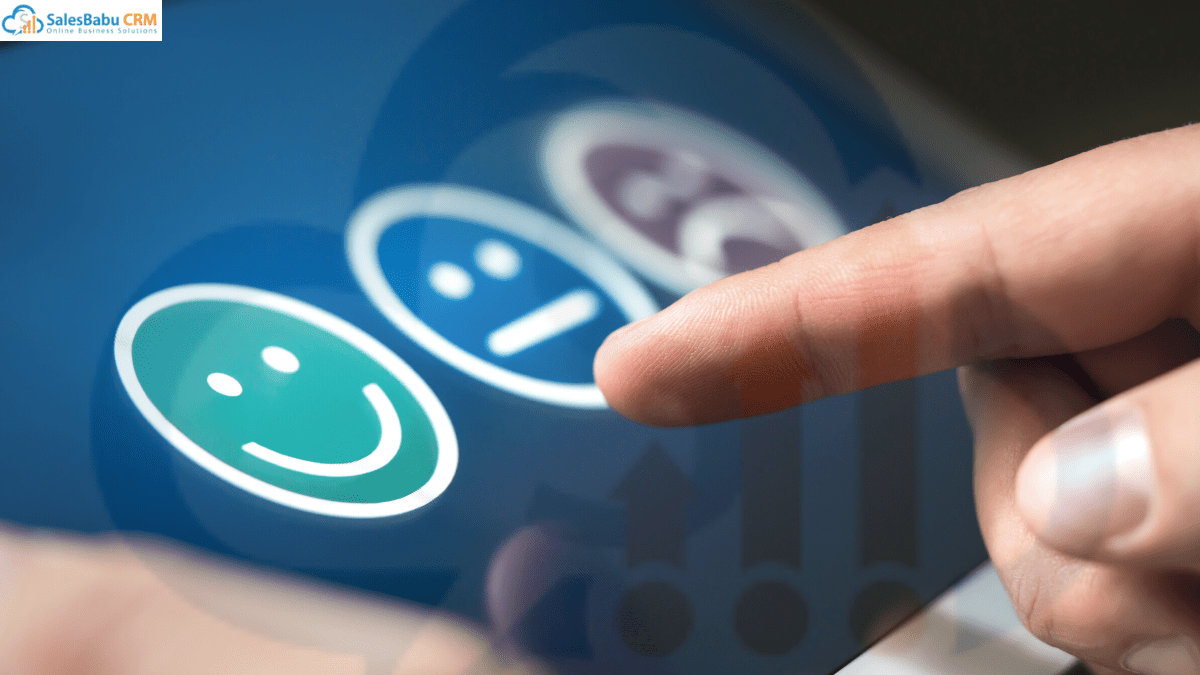 Online customer management system, helping the technicians, to schedule the task and meet the customer needs and satisfy them with your services. Customers' expectations are for the best quality service and after sales support provided to them. So that customers can do further business with you any time.
Features of Complaint Management Software
Contact Management and Resolution
Provides a single-point solution for entering, researching, and fixing complaints brought by consumers directly to the organization or via other sources such as social media.
Real-Time Complaint Tracking
As all the complaints are recorded, investigated, and solved, easily visualize and track the complaint status and lifecycle across multiple channels.
Flexible User and Group Permissions
Easily create and allocate complaint management roles to different individuals, groups, or departments in your organization.
Conclusion
SalesBabu Complaint Management solutions are highly flexible and integrate with your quality management system. Additionally, no matter your industry, our solutions automate and centralize your complaint intake process, so you're more efficient at handling and correcting customer issues to improve product quality and your brand reputation.