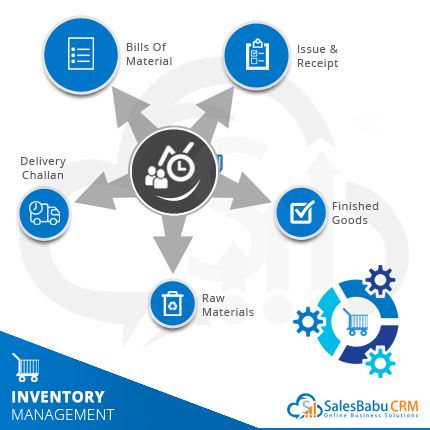 Inventory planning plays a major role in any company and especially in SME sector where the manpower is low and amount of work is same as compared big companies. In condition like this inventory management can not only plays an important role. The key thing to see in any business or manufacturing unit is how much material is in stock and how much is going out or returned back. If unable to manage this then business is bound to fail. Here the inventory management plays an pivotal role.
But before you start using any inventory management software you should keep few things in mind. How best the software can be utilised and whether you are able to find easily the information you are looking for. If any industry is using inventory software they should be well versed with the features. The good inventory management system should allow you to see inventory details in all levels. You should be able to figure out over all inventory status in a go.
Inventory management software comes with many features like
Purchase Order
Able to create purchase orders and email directly to vendors
Can maintain a database of customers and suppliers
Able to set low-level warnings so that you know when to order
Customise purchase order
Raw material monitoring
Software should monitor and update about stock levels.
Should be able to manage inventory location wise.
View inventory levels by location, category or overall
Product history shows when items were received or sold
Finished Goods
Inventory management software should have facility to enter finish product details to manage production. This can suggest how much the companies need to produce as per the demand and what all raw materials is required to be reorder. It should also contain full details of the product.
Bills Of Material (BOM) 
BOM is the list of all the components & assemblies of a product. BOM contains the information about the final product along the spare part it has used.
Manage Users and Locations
Able to record transfer stock between locations
the software accessed via online it allows users in different locations to log in
allows to define access levels to different users as per their role or job responsibility
it also allow to manage multiple businesses simultaneously
Delivery Challan or Delivery Note,
The software should be able to generate delivery challans. it very important document even for compliance wise Delivery Challan is a complete list of products that are being delivered by the vendor, that are ready to be delivered to the customer. Delivery Challan is signed by the receiver and is sent back again to the vendor along with the Purchase Bill. It should Track product delivery, this document is proof of delivery and how quantity of items delivered
The inventory management software streamlines your Inventory Process and can increase the productivity of the employees. If the process is set then you will see the increase in production as well.