CRM and Lead Management
"Undoubtedly the most efficient approach to deal with your leads is to use a process that automatically brands you, provides worth to your prospects, follows up with them and sorts out the uninterested ones."
As rightly mentioned, if you have a process which keeps lead management in place, then your business is heading in the right direction.
Before we step into what is lead management and how it is beneficial for our business, let's get some of our basic clear.
What are Leads?
Leads are potential customers who have shown an interest in your business model or product but haven't made a purchase yet.
Leads are the stepping stone to start your business venture by collecting interested clients, explaining them your business model and converting them into prospective customers.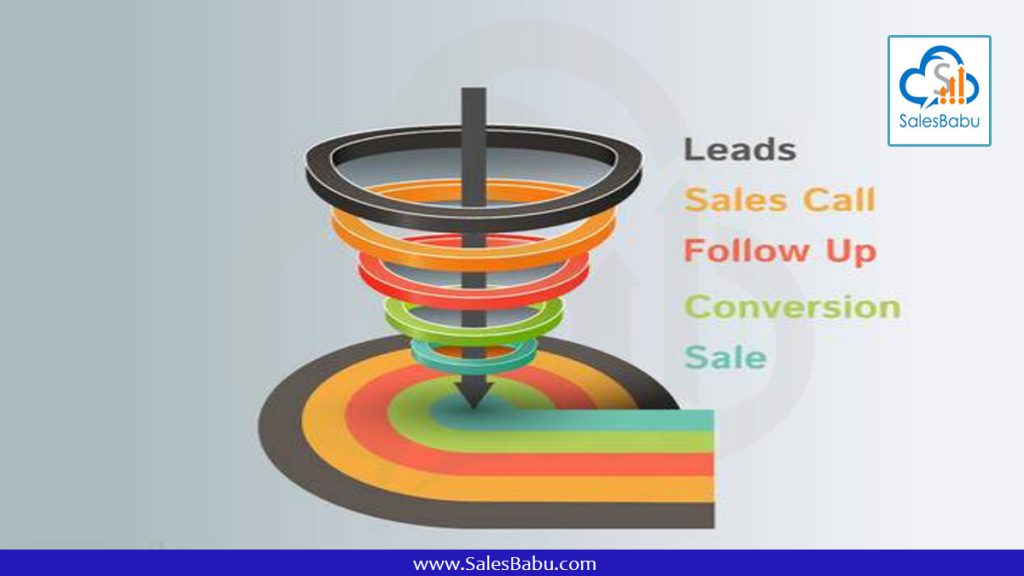 Lead management is the process of tracking and managing prospective customers. The more efficient your management system is the better your company's overall turnover will be. Prospective client management can be done through various lead management tools in the market, which ensures every interested party, is tracked and handled in a productive manner to convert them into a long lasting business customer.
What is a Lead Management System?
LMS (Lead Management System) is the backbone of a successful sales management process. It helps in streamlining your lead process from a prospective client to a long lasting customer. It is an easy and straightforward way to manage your regular incoming leads.
It makes your sales team more effective by creating a pool of interested clients and then filtering out the unqualified or unsuccessful leads. If the prospective client accepts the quotations of your product details then the sales will be finalised.
What is a Lead Management software?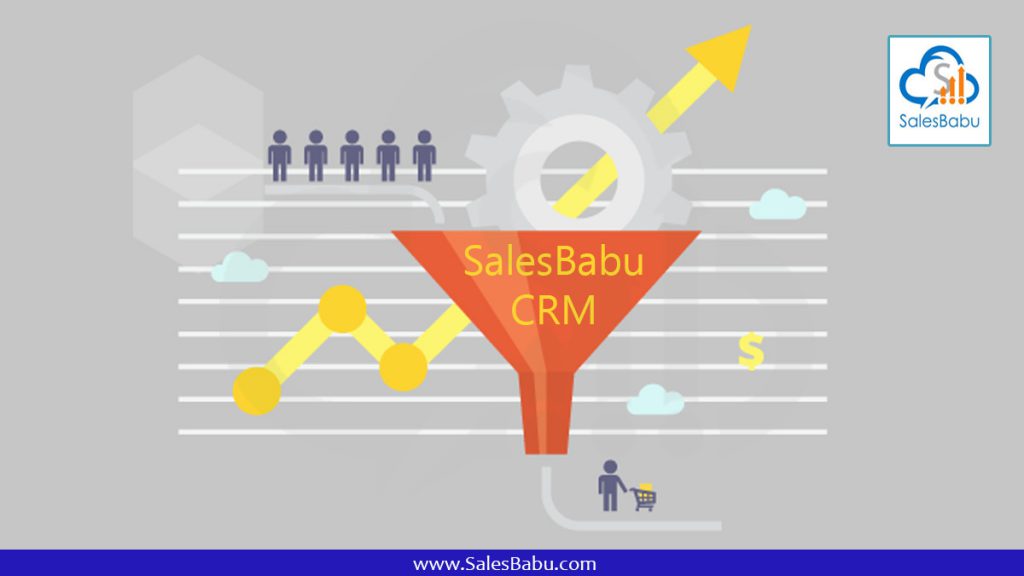 Lead management software (LMS) is a system, that keeps all your leads, from all possible sources in one place, all the while tracking their activities, and interests. This enables marketing and sales teams to work together on the leads, thereby never missing any point of converting them into a prospective client.
With lead management software, you can easily store all the details of the customers and prospects in an integrated location. Once you have entered the lead or enquiry details in the software then you can make activities according to your interaction like follow-ups, e-mails, meetings, appointments and payment collections and you can also assign that lead to appropriate sales or management team.
Customer Relationship Management softwares can essentially do the same things as a LMS, but they are used for much more. They are used not only to manage the complete customer lifecycle from capture to conversion, but beyond as well, to retain the customer, find opportunities to up-sell, and other customer nurturing functionalities.
Various free and paid CRM and Lead management Apps are available in the market with numerous advantages, but we need to understand our business requirements and type of customer relationship we need to maintain before deciding on our software model.
Why do we need lead management?
Now, let's understand the different stages in a lead management process in a bit more detail and how can it help us in our daily lead tracking:-
Understanding and identifying your prospective leads is a crucial step for improving your lead management strategy. Before you can take any other action you need to determine who your potential clients are, as well as which segment of the audiences you need to give emphasis on.
With a proper categorizing methodology in the lead management tool, we can easily designate our client based on different segments and make various marketing strategies accordingly. Some of the categories can be as below:-
Demographics: clients age, gender, geographical location, profession and more. This also includes their problems, needs, and wants.
Behaviors: the type of business model they like, which product they are more interested, what kind of information they're looking for.
Sources: Defines how your leads find you, or how you're acquiring new customers. Is it conferences? Referral programs? Social activity?Word of mouth? and more.
These and many other details about your leads will help to capture your company's marketing and sales targets according to the client's mindset. In today's world, there are numerous sources of lead generation and when the incoming lead volume is high, it is not realistic to manage each lead manually. Lead capture automation ensures that each lead is stored into the system at the point of origin, preventing lead leakage of any sort. With details of every reported lead in the system, we can manage and track them with best strategies of sales lead management.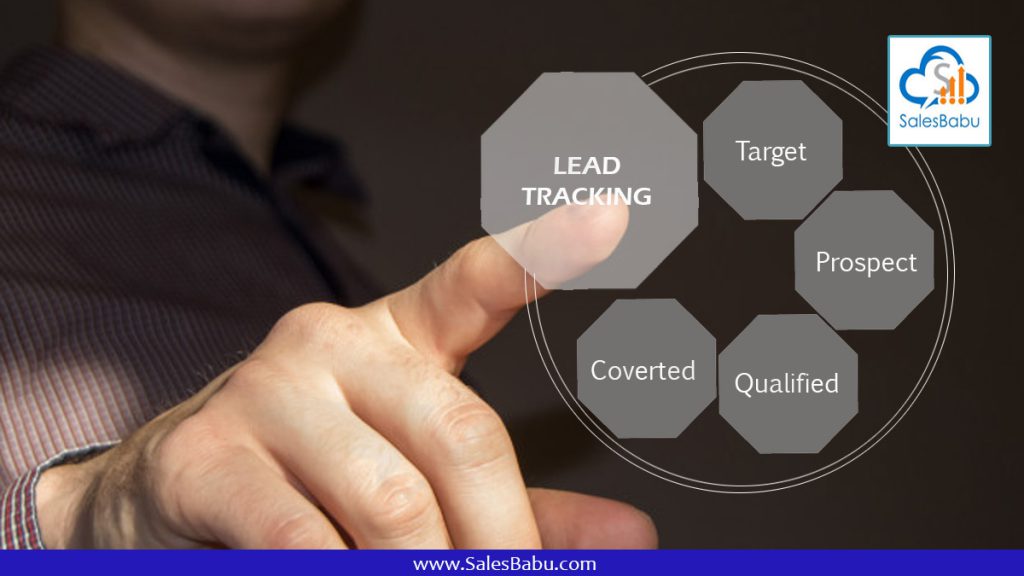 Once the complete details of a lead in stored and maintained in a CRM lead management software, then next step will be to track the lead with his area of interest in our company and giving a complete view of our product details. Sales lead trackers will keep an eye on the customer competitors quotations and also send various product updates through emails, follow-up activities, quotation generation and more.
These sales lead trackers will keep a watch on the visited blogs on our website and send automated notifications to the leads for online demos and product discussions. Different sales and marketing strategies are customised according to the prospective clients need, which makes sure that all the queries are answered in real time.
CRM management tools like SalesBabuCRM, will create various activities for regular follow-up with the leads via emails, chats or meeting. This will help the sales lead trackers to understand the seriousness and the intent of the buyer in your products. Based on the client's interest, different opportunities can be created to track the interested leads and provide necessary details about the product and companies profile.
Once the lead is turned to a prospective opportunity, details like product specifications, documentation regarding the complete sales details will be sent to the customer along with different company's portfolio to make sure, that all the required details are clearly mentioned to the lead and they are well aware of the product details.
Manual ways of assigning leads may not be the right solution for a growing business with a huge number of incoming leads. Also, the old method of manual lead assignment will delay the lead response time. The sooner the sales team contact the leads, the more likely they are to buy products. Ideally,the best lead management software should have the capability to automatically assign leads to sales representatives based on certain criteria. These prebuild criterias can be set by the admin which can auto assign the leads based on region or specific capabilities of the sales team. By distributing leads to the right person and region, the sales team can prioritize their work and provide better output for lead conversions.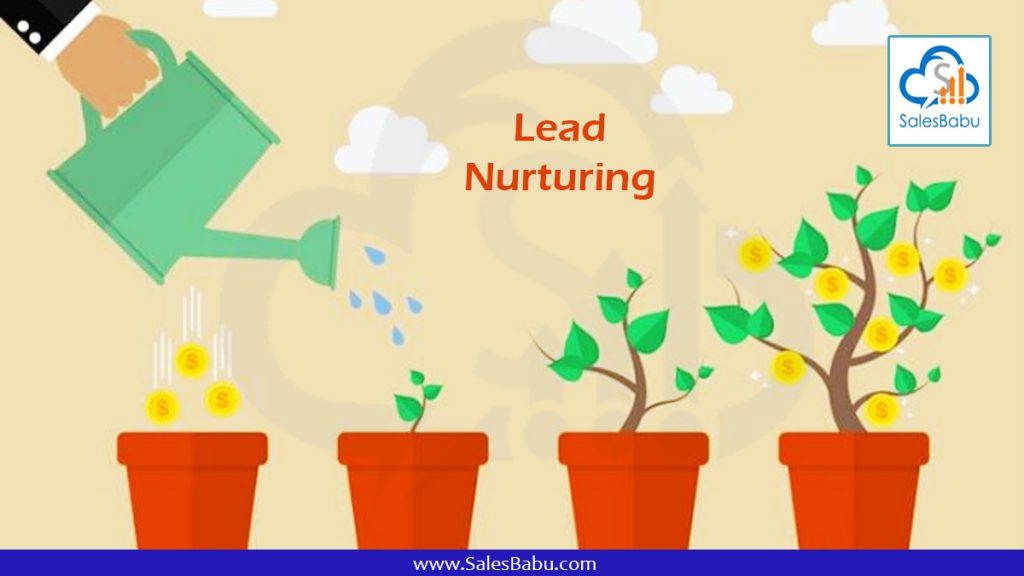 In the real world, everyone who might seem interested in your product may not finally buy it from you. Many customers are in a constant phase of explorations or trial stage of understanding the product and may not be sure if your product might be the right choice for their needs.
Lead nurturing means consistently engaging the leads across multiple channels of communication, by sharing content they'll find interesting.This multi-channel follow up might be through triggered emails, SMSs or even through social media.
These steps of constant tracking of lead's interest will help to educate and exhibit the value of your product/service by sending different informative documents, blog links or demo videos on your products. This will help them understand the whereabouts of your services and provide extended help in giving a positive view about your software services.
There are many reports and data metrics which can be generated through CRM lead management system software like SalesBabuCRM to understand the trend behind the uninterested leads. These reports will help in sending regular updates on your products and services and understand how you can get them interested.

Take Away
Now when we understand the meaning and advantages of a good lead management software, we should take this learning further by choosing a good CRM lead Management software like SalesBabuCRM as our lead management tool to help our sales and marketing team to systematically strategies the lead tracking process. This CRM lead management software not only helps in systematic handling of leads but also takes care of after sales processes like sales order managements, Inventory and ERP management , along with handling various billing processes.Various additional advantages of these sales lead management apps are that these software are easily installable on every gadgets and smartphones. These apps will keep all the stakeholders in the sales and marketing team connected all the time, which gives an additional advantage of reducing the lead response time. SalesBabuCRM is a one stop solution of all your process and customer experience needs which can take your business to a new level of success.