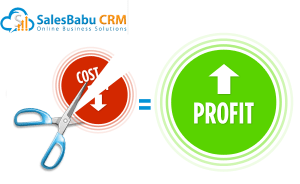 As time is passing, survival of business is becoming Tough. Every day is fight to Sustain.
In Time of crises, usually companies follow cost cutting to sustain their existence. But for Small Business it should be a practice.
Check the Expense sheets:– Spot & Jot down the expenses which can be curtail down on day to day, monthly and annually. Take immediate step on this.
Plan & Budget: – Plan every process and set budget for each department & Fix budget even for petty things & allocate certain funds for crises management.
Stop Pilferages: – Keep a strong eye and put stop to any kind of Pilferage you find. Pilferage shall be eliminated from the process, it's the worst thing which is eating up your money and weakening you business foundation without your knowledge.
Limit Stocks: – One of the main areas is Stock where major funds are parked. Over stocking should be avoided even if you are getting good discounts. You should not put your funds in which running cycles gets effected. Unnecessary purchase should be avoided.
See way to fetch in money:– Liquidity of funds is utmost required in time of crises. See if there is stock which is lying unused for long shall be sold and finish products not sold shall be sold on discounts to bring in funds from each and every way. Recovering debts and reducing payment receiving cycles and increasing creditor payment cycle also works well in controlling pressure of funds.
Reduce Travel Costs: – encourage telecommunication and avoid travel cost in sales and purchase as much as possible.
Reduce Manpower– Check each and every process and find where you can utilise one person for two jobs, by paying additional pay off and reduce the cost of one. Pay off and move out old and lazy employees and hire fresh new ad energetic employs, which will come at less cost. See if can outsource the Jobs for which you don't have full time work.
Eliminate Avoidable Finance Charges: – Required Strict control over late payments on loans, phone bills, credit card fees, and other membership fees if any. Any tax penalties should be avoided. Stop using credit cards foe unnecessary purchase. Get cancelled unwanted Credit cards to save yearly fees.
Optimum utilisation of resources & cost cutting should be a regular process in Small Business at any stage of Business.