Don't take every challenge as a problem, take every problem as a challenge!
The main aim of implementing a pharma CRM is to enhance customer satisfaction and customer retention. The implementation of pharmaceutical software in pharma is the right strategy. Being a pharmaceutical industry it becomes important for the companies to build lifetime relationship with doctors, stockists, chemists etc. The pharma CRM software helps the Pharmaceutical Industry to focus on organising and maintaining a good relationship with clients, customers and service agents. The pharma CRM helps the pharmaceutical companies to determine strategies in order to acquire competitive customer value and advantage in marketing through the leading CRM technology.
The CRM system fits for almost every company in various sectors like travel, FMCG and call centre etc because it focuses on the relations with end users. Whereas, the Pharmaceutical software cannot have direct contact with the end users.
Read our blog – Introduce Pharma CRM in your Pharmaceutical Company
The pharmaceutical industry has to handle multiple hurdles to survive in the market. Internally also the Pharma industry faces several barriers like – How to track product awareness at different levels? How to Track & Manage MRs monthly work plan? How to do competitor analysis? How to manage Marketing Campaigns of your product? etc


Here are a few challenges faced by implementation of Pharma CRM and solutions to overcome these challenges.
1. Importing data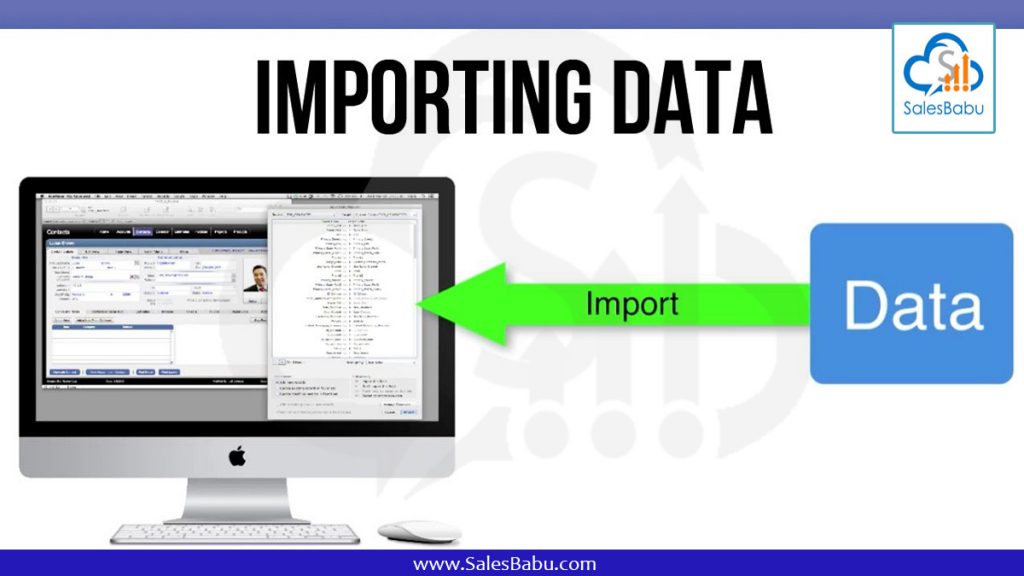 Data and information are one of the most essential tools in the Pharma. Any loss in the data could lead to further problems. Importing of data may be very time-consuming and there may be chances of losing the data. Whereas, with the use of a cloud based CRM software you can transfer data effortlessly. It is also a secure method of transferring data. It also eliminates the manual entry of data which not just saves time but also eliminates manual errors. It also provides information about where, when and by whom the data was imported.
2. Excess time consuming
Many reps do not prefer using a CRM system because they are under a false conception that CRM system is going to make their work more tedious and frustrating. But the actual truth about using a cloud based CRM software is to make your tasks smooth and quick. When you automate your tasks you are saving hours of time, which in turn is the main objective of using technology. Due to automated features you can bifurcate your tasks and work according to your priority list for better work productivity. It not only makes your work faster but also eliminates manual errors which is going to be the best benefit to you. No employee commits errors on purpose, unknowingly there may be errors which can further pile up your tasks. Thus, the use of automated tools excludes these problems.
3. High cost
The implementation of Pharma CRM can be expensive for some Pharma concerns. The main concern about the implementation is the expense of upgrades and customizations. There are many Pharma CRMs available with different features and functionalities in the market. But, choosing the right Pharmaceutical software that provides the best feature with a cost effective Pharma CRM software is very important. No matter what is the size of your business, but you will have loads of information to be managed efficiently. And the cloud based CRM software helps you to manage the overall database at a single platform. Instead of maintaining manual records, implementing a CRM system can reduce paperwork and manual errors as well. It not only stores customer data but also helps you to make your business tasks easier and quicker. Thus, you will not regret investing on a cloud based CRM software.
Read our blog – 8 Ways CRM Software Can Help Reduce Costs for Your Business
4. Lack of acceptance
Implementation of CRM system is surely a beneficial step for the MRs in the Pharma. The biggest challenge is to make the reps take the atmost use of CRM software to make their work easier and quicker. But, until and unless the reps are not willing to make use of the CRM software, the business cannot be benefited. The best way to eliminate the lack of acceptance is by making your MRs understand the importance of using a Pharma CRM to complete their daily tasks. Train the MRs regarding the usage of Pharma CRM software. Motivate them towards using the CRM software.
Read our blog –Productivity Rules for Employee Efficiency
5. Bad vendor experience
There are plenty of cloud CRM vendors in the market and choosing a trustworthy CRM vendor is surely the most essential aspect of implementing a CRM software to the Pharma. There will be loads of data and information in the system which may be misused by an unreliable CRM vendor. An advice for the Pharma companies who are planning to implement their first CRM software would be – make sure that you have done enough research about the CRM vendor, check for reviews and ratings, try out for a trial version and when you are satisfied with the services provided by the CRM vendor and realise that the vendor is a trustworthy one, you can go with the implementation of the CRM software. Thus, act together with cloud service providers to showcase that data security is a top priority for every vendor.


There can also be several other challenges faced by the Pharma companies like failure in identification of pain points, privacy issues and unreal expectations of the results etc. If you are implementing a Pharmaceutical software see to that the Pharmaceutical software is able to fulfill your necessities and requirements. You must remember that if you are implementing any CRM system just for the sake of implementing one in your business, then it might not do any good for you.
MR Reporting software is the pioneering online Pharmaceutical Sales Force Automation (SFA) Software solution, developed and marketed by SalesBabu Business Solutions. MR has been successfully implemented in major pharma manufacturing and marketing industry, where it is profitably running since years. We provide the best MR pharmaceutical software – the Reporting software for Pharma CRM.
And if your concern is about the pricing of the CRM, you will never regret investing on the best cloud based CRM software which comes with amazing features and functionalities to make your work easier. You can also reach out a quality provider like the SalesBabu Pharma CRM Solution for the best Cloud based CRM software. You can visit the website https://www.salesbabu.com/ to know more. You may also request for a free demo at SalesBabu CRM Solutions.