In the present techno world, even pharma industry has lots of challenges and hardships to be faced. Thus, implementing a system for managing the pharma activities with a business strategy in mind becomes easy to overcome the hurdles or challenges. CRM in the pharma is centralized to make the data of the drugs or product manufacturers available through the web, mail, mobile and other communication channels. With the help of Pharma CRM, you can advertise your medications or drugs, organise work and also monitor the productivity of work.
Pharmaceutical Industry is the golden sector, where companies always try to build lifetime relation with stockiest, chemists & doctors. CRM for Pharmaceutical companies plays an important role which helps companies to maintain lucrative data related to Doctors, Stockist & Distributors on a single screen. Moreover, it can segregate information at different levels and can keep a track of Medical Representatives work and their work productivity. Additionally, database can be bifurcated at different levels. CRM enables companies to do data segregation on different parameters either geographically or individually. Moreover, the data can be accessed at anytime from anywhere.
Over the years the Pharma CRM has earned immense demand and is acknowledged by the pharma industry. SalesBabu Pharma CRM has been providing a dedicated cloud based CRM for pharmaceutical companies which helps you to enhance sales force and reduces the operational cost thereby. SalesBabu's medSFA On Demand is one of the best pharma CRM for pharmaceutical companies.
Read our blog – How to Leverage Relationship through Online CRM software?
Let us know more about the features and functionalities provided by SalesBabu medSFA CRM.


Monthly Tour Plan
Daily Call Reports (DCRs)
Sample/Gift Inventory
Sales Target & Product Order Booking
Manage Detailed Records
Customer contact details -Name, Address, Contact number, Specializations, Departments, Availability hours/ visiting hours, Birthdays, Special occasions etc
Doctor's appointment with their professional details
Sample records and other images store facility
Information Based Decision
Provides management control on Field Staff activities.
Takes care of all Market Information needed to the company.
Manages & tracks physician visits, as well as monitor and project sales quotas.
Real-Time Dashboard and Reporting
Gives a complete performance report according to property or executive users.
Reports can be downloaded in excel formats.
Manage pending Enquiries, with their sources. That can be helpful in evaluating the sources usefulness.
Daily call reports of the executives, that helps organizations to track, what they have done all day.
Unique features of SalesBabu MR Reporting CRM Software
The MR Reporting system comes with a user friendly interface.
It saves time, cost, paperwork and also minimizes errors or mistakes .
The availability of MR Reporting system in android based Mobile apps helps to track MRs through GPS.
Every visit made to the doctor, chemist or clinics are tracked and displayed on the map with the route location.
With the help of the E-Detailing app in the MR Reporting system, you can minimize the cost of printing visual aids.
You can also submit the Daily Call Report (DCR) to your managers or headquarters from anywhere at anytime.
Product detailing can be provided to the doctors, clinics or chemists etc. The product module ccontains –

Reference IDs
Chemical composition
Unit of measurement
Category/subcategory.
Purchase/transaction price.
Active/Inactive access control

Gifts and sample inventory and distribution can be managed and updated with comfort on the MR Reporting system.
Validations and checks are maintained to ensure timely submission of DCRs.
Chemist Personal Order Booking, visits of stockists can be recorded.
The MR Reporting system ensures sales data capturing and analysis process.
You can be benefited with target vs. achievement analysis with graphical representatives.
You can get an automatic calculation of primary and secondary sales.
The MR Reporting system eases the marketing as it provides you the ease to send SMS, mails etc to the doctors, chemists and stockists etc.
Along with the marketing campaign, the MR Reporting system also provides internal mailing system. Their name is being stored in the system through which the mail can be sent to the respected executives on right time.
The managers can get an overall report of the MR's work performance, expenses incurred, inventory management and sales etc.
You can create personalized URL with the company names.
It also lets you to incorporate client logo on all pages.
Lastly, the Pharma CRM can be easily implemented, understood and deployed.
Unique features of SalesBabu Pharma marketing software
The Pharma marketing software works on android mobile phones.
It has a user friendly interface.
The Pharma marketing software adds on to build a positive impression of the company for its clients.
As it is built in mobile app, the Pharma marketing software reduces data entry tasks of field forces. Thus, it saves time and also makes work easier.
It ensures faster execution of marketing strategies in field operation.
The Pharma marketing software helps you to attract the doctors with colourful images and HD videos.
It also ensures absolute transparency of interpersonal communication.
It ensures effective and efficient monitoring to track the sales and marketing plans or tasks.
Lastly, it a form of faster execution of marketing strategies in the field operation with the help of the Pharma Marketing software.


Benefits of SalesBabu medSFA CRM for managers and administrators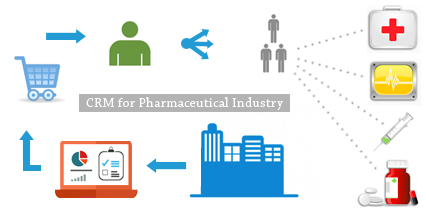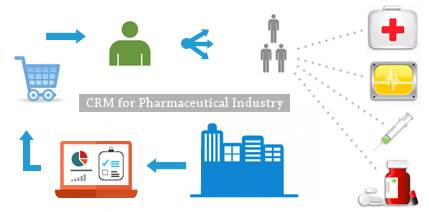 The manager or administrator can access to overall data at anytime and from anywhere.
They can also get quick updates about

Daily Call Reports
Monthly Plan Tour
Distribution, sales and delivery status
Sample or gift inventory
Locations of the MRs
Reports based on parameters like region, time, MR's performance in particular region etc.
Read our blog – How to select the right inventory forecasting models
Benefits of SalesBabu medSFA CRM for MRs
The MRs can access and manage the overall contact details and product details in a single platform.
The MRs are facilitated with reminders about appointments, pending follow ups, birthdays or any special occasions of clients in order to send wishes etc.
The MRs need not have to spend half of the time in preparing reports. The system does it all and also ensures easy and quick reporting to the higher authorities.
The MRs get an opportunity to plan their work according to priorities and complete the tasks respectively.
They can also record marketing conversations for further references.
Read our blog – 5 Reasons you need to keep your CRM upto date


Conclusion
Pharmaceutical industry being one of those golden sectors needs the help of a CRM system through which it can enhance its business growth rate. SalesBabu medSFA CRM provides a practical solution for the medical representatives to manage their day-to-day work activities efficiently with less time wastage and more productiveness. It also helps managers or administrators to monitor their MRs and assist them when necessary. The pharma CRM comes with personalizations to fit into your business and enhance your business activities and maximise revenue.
If you are still not using a Pharma CRM, get your Pharma CRM at SalesBabu medSFA software. You can visit our website https://www.salesbabu.com/ and to request for a free demo.