Online marketing has changed the whole concept of the economic market, where customers can be anywhere ordering your products and you need to be quick, efficient and smart to deliver their products on time to maintain your brand name.
With small scale ventures and startups, we have great competition in the market regarding product delivery and productivity. Most of the small and medium business feel that maintaining the storage of inventory, controlling the amount of product for sale, and order fulfillment can be a tricky job but still use excel sheets, google sheets, or other manual tools to keep track of inventory databases and make decisions about ordering. Nearly 46% of SMB's with 11-500 employees still don't track their inventory.
According to SBA.gov, poor inventory management is one of the top eight reasons why small scale ventures fail. With increased awareness, many growing businesses migrate to an inventory management system with capabilities beyond manual databases and formulas.
Let's understand further on how an Inventory management system can be helpful for us.
Read More – SalesBabu Inventory Management Software for Inventory Management for SME
What does inventory mean?
Inventory is the quantity of the current stock of a manufacturer or retailer. This can include raw materials, work-in-progress goods, product parts that will be used later in the manufacturing process and final products which is sold by businesses in order to generate revenue.
Three main categories of Inventory:
Raw materials – Raw materials are essential, they are utilized by manufacturing companies. In cookie manufacturing industries, raw materials like milk, sugar and flour are used in the different stages of the production. These raw materials will be processed from various suppliers or by-products of a process. In sugar manufacturing companies, the materials like sugarcane are brought from the farmers. The concept of raw materials as inventory items exists only within the manufacturing industry.
Work in progress – When the raw materials are sent for processing but haven't yet approved as finished goods, this stage is termed as work in progress. In simple words, the work in progress consists of all the things which are processed but not sent for sale.
Finished goods – The final item which is available for sale in the market is Finished goods. These goods are passed through all the stages of production and quality of checking. The finished goods are sent to market for selling.
Raw materials, Work in progress and finished goods are the three main categories of inventory that are accounted for the company's financial accounts. There are other types of inventory that are maintained as a precautionary measure or for a few other purposes. They are:
Buffer Inventory
Cycle Inventory
MRO Inventory
Decoupling Inventory
Transit Inventory
What is Inventory Management?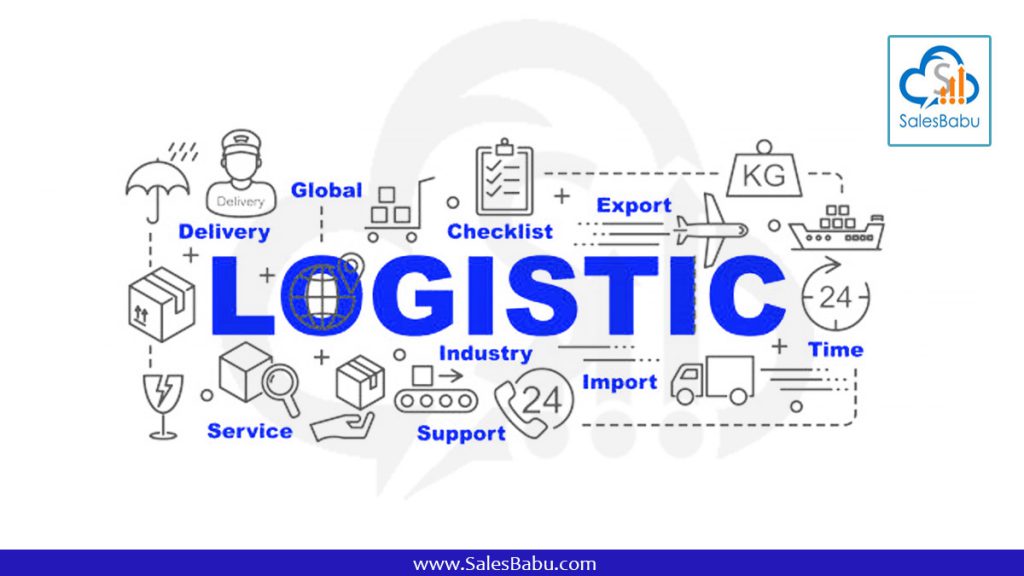 Inventory management is an organised process of controlling the amount of your product stock, asset management, product visibility, physical space for inventory, the return of faulty goods, valuation, and future price forecasting.
In other words, Inventory management is the required steps to ensure that your demand and supply network will work without hiccups. Inventory Management process makes sure that these details are taken care of, and your inventory is always balanced and you never run out of stock.
Inventory turnover is accountable to be one of the most important aspects of a business as it is responsible for generating cash, and thus create overall business profits.
Benefits of Inventory Management:
Possessing a high amount of inventory for a long time isn't so advantageous for a business is due to costs of storage, spoilage costs, and the threat of obsolescence. But also possessing little inventory has disadvantages such as business runs risks market share erosion and losing profit from the potential sales. So inventory management helps with forecasts and strategies like just-in-time(JIT), inventory system which helps to minimize the costs of inventory because goods are bought or received when needed.
Manual and Automated Tracking
Inventory tracking has been the basic need of any business. In many traditional business models, inventory tracking was done through a card system and manual entry was done to these cards once a product was purchased or sold.
Today, the latest technology has made a vast difference in the way inventory was tracked for organisations. However, many companies still prefer to use manual ways of inventory tracking using spreadsheets and manual challans.
The companies who have evolved from these traditional ways of inventory tracking can clearly feel the difference by implementing automated Inventory management software. These softwares will have numerous advantages along with complete automation of notifications received when an inventory movement occurs. Automation Inventory tracking has completely removed the window for human errors and rework and eventually improve business profitability.
Read More – Inventory Tracking Software
Type of Inventory Management
A retail Inventory management system is defined for business-to-consumer (B2C) selling. Two types of Retail inventory management are defined based on where and how the sales takes place.
E-commerce or online retail (eCommerce) is the purchase done online.
Whereas, offline retail is where the purchase is done physically through a store or via a salesperson.
Warehouse Inventory Management, on the other hand, refers to business-to-business (B2B) product selling.
Understanding these different types of inventory management types help us to select the most suited one for our organisation.
In current scenarios, many companies opt for a mixed inventory management system to club the advantages of each model and maximise its product sales.


What is Inventory Management Software?
The Inventory tracking system consists of the processes and policies designed to monitor the movement of inventory for the organisation.
Read More – What is Inventory Tracking Software?
On the other hand, Inventory management software is a solution that leverages the power of inventory automation technology for managing its supplies. Inventory management software are the applications that track, manage and organize product sales, material purchases, and other production whereabouts.
With the help of these advanced inventory management software, businesses can reduce the time and efforts needed for product tracking, and allow teams to focus on analyzing, finding and reducing inefficiencies in their business model. It also aids in reducing products losses and theft by keeping them secure and countable, resulting in reduced financial losses for the organisation.
Read More – Efficient Inventory Management System
Centralized Product information
Inventory management system provides centralised location for storing every detail about a product and its vendors.
With these database entries, you can track the availability of each product and services. Once the product in question is ordered from the customer, proper information about the customer details, delivery date, and other information are added to a centralised database which helps to promptly inform customers on the status of their orders.
Also, these centralised storage facilities help to keep a track on various Bills of materials(BOM) for each product and its respective vendors to properly track each spare parts and final products item. Other details which are needed for each product delivery like sales receipt, purchase order bill, return bill, return payment and many other details are diligently monitored using this centralised database to keep a track of each and every information on incoming and outgoing products in the firm.
With the best online inventory management software like SalesBabuCRM, every minute details starting from raw material to final good delivery is documented and tracked using a cloud based database which helps in end-to-end support for inventory handling in an organisation.
Efficient stock operations
Many organisations incur huge losses due to missing and stolen raw materials because of improper stock handling.
SalesBabuCRM online inventory management system, automates every manual stock management process and saves a lot of time and effort for the employees. Along, with this, every item is tagged and linked with its product information and vendor receipt details in a centralised location, which helps to track any missing raw material or spare part of a product.
With details on every raw material, companies can keep a track on its raw material quality, availability and reduce any forgery and delay in product availability to organise and accelerate the delivery process. Also, with proper analysis and estimation of raw materials and its production requirement, we can save a lot on unnecessary wastage and unknown theft in the organisation.
Read More – Online Inventory Tracking Software
Quick Generation of automated Delivery challans and Good Receipt notes(GRN) are some of the measures taken by inventory management software to keep a track on no. of products delivered to the customers and the validation of each product sent to the customer.
Customers can quickly verify the delivered goods and send the automated receipt generated through these inventory management software to track and authenticate the product delivery and service quality.
With these facilities, customers are rest assured on the product delivery and can track the quality of services provided to them and send appropriate feedback based on their satisfaction level. These measures help to reduce human error and further strengthen our customer relationship and overall experience thus improving sales for the organisation.
With increased online shopping and market shift towards online technologies, customers are more demanding towards on-time delivery and regular order status updates.
With inventory management software we can organise our internal inventory process, maintain our delivery deadlines and track our product delivery on every step, preventing customers from waiting for ages for their shipment to arrive.
With GRN and other receipt details in the software, customers are well informed on the no. of the products delivered and the whereabouts of each delivery status.
Online inventory management helps to organise our delivery process and provide complete support for prompt shipment delivery for our customers.



Accurate planning and forecasting
Online Inventory management systems provide numerous metrics and statistical tools to pull out all important indicators that measure your sales productivity and retrieve vital historical data to predict the pain points of the inventory system and progress areas of your sales cycle.
With these Information system metrics, we can track various analytical data on the status of your products, negative trends and opportunities on every product, in demand vendor and products, and other information. These analytical data helps to plan our futuristic policies to enhance our inventory handling and create more customer centric environment and features.
Read More – Do Your Purchase Planning With Efficient Inventory Management System
According to an article from Entrepreneur, "Companies can increase their profitability 20 to 50 percent or more through careful inventory management." Those numbers are significant.
With the numerous tool of organised and managed online inventory software system, organizations can reduce a lot of cost by minimizing raw material wastage, duplicacy, forgery, and stolen materials. Also, with an automated system in place, human errors and reworks are considerably reduced which saves a lots of time and money for our organisation.
Read More – Reduce Operational Cost With Inventory Management System
Conclusion
The online Inventory management system is a one-stop solution for all your inventory management requirement and product tracking needs. With the best inventory management software like SalesBabuCRM, we can create a well organized and systematic process of tracking and managing our products starting from every raw material to final customer delivery.
With these systematic process management, organisation can improve on their inventory turnovers by maintaining the profitable goods in stock and providing quick customer deliveries to improve overall customer satisfaction rate and experience with your organisation.