Today's business world is a complicated one. Processes that used to be simple and straightforward, now include a range of extra challenges. Even something as easy as making a sale and getting the product to a consumer is far more difficult than ever before.
It's no more a surprise that most brands need a little assistance. Luckily, the help that's required is close at hand in the form of order management systems (OMS). An order management system is a key element of operations for eCommerce and other businesses.
An OMS not only supports all the stages of the sales process in your organization from order creation through customer delivery, but it also makes quick work of the logistics challenges inherent in an omnichannel world. If you're not up to speed on what an OMS (Order Management System) is, it's the right time to know about it and learn.
The most important advantage of an OMS is that it provides a single, centralized system for managing orders from all sales channels, like – store, web, call centre, mobile and kiosk. Today, in the modern business world consumers demand a unified and simplified buying experience across all those channels. With the help of OMS, you can meet those demands more easily and efficiently.
The biggest purchasers of OMS software are the companies that sell directly to end customers. However, in any industry, companies of all sizes with a supply chain—including automotive, health care, transportation, food service, and pharmaceuticals can also benefit from an OMS.
According to an analyst firm IHL Group, it is estimated that the OMS market will grow from $710 billion globally to $1.16 billion by 2023 and says that an OMS is "the core system that allows for unified commerce to be successful."
Keep reading, and you will find out everything you need to know about OMS. In this definitive guide we're going to cover all the following and more:
What is an OMS
What does an OMS do
How an OMS could benefit you
What is an order management system (OMS)?
An OMS automates the entire order management process and handles all the functions and activities involved in accomplishing the order of a customer. With the help order management system your employees and customers can view and track each order from beginning to end, and it helps you monitor and analyze the overall efficiency of the process.
Perhaps in today's competitive business world, an OMS delivers comprehensive reporting and insights so distributors and retailers can track their critical KPIs. Was the order fulfilled quickly and for the lowest possible cost? If not, then how can you make it better? Are you observing an upsurge in returns of specific items? If yes then why, and how can you efficiently handle that?
The organization that has end-to-end order management insights, from allocation to fulfilment, and extended through to payments and returns, it's possible to drive out costs and increase efficiency and productivity.
Today in modern business, order management needs a system that is multi-dimensional and that touches nearly every facet of how your business operates, including:
Consumers
Sale channels
Product information
Inventory levels and location
Suppliers for purchasing and receiving
Customer service (namely returns and refunds)
Order printing, picking, packing, processing, and shipping
What does an OMS do
Irrespective of the size or nature of your business, an OMS must fulfil certain functions. How complex your business process is to do depends on your firm and the level at which you operate. This is the reason why few organizations need a more comprehensive system than others. Below are the most important features, capabilities, and activities that an OMS (Order Management System) can help your businesses with.
Track All Orders
The most fundamental aspect of any OMS is tracking and monitoring orders. Once a business brand grows, it needs some kind of system to handle orders from various sources. It's very difficult for the most proficient worker to keep all order details handy.
Here, at this point, an OMS is about making life smooth for both a brand and its customers. The right system in place will create a more seamless customer experience. It can also make inventory management, logistics, and more processes far more intuitive and predictable.
For any brand, an OMS becomes even more important that sell via multiple channels. With the help of the best OMS, you will be able to track and record orders through your website, marketplaces, and other channels. Centralizing your brand and unifying sales can make a real difference to efficiency and productivity, as well as eliminate glitches.
It's not all about digital channels. An OMS can also record and manage orders placed over the phone call or in-store if you have such a presence. Therefore, each and every detail of all orders become accessible in one centralized place. You and your employee can verify and check order statuses, make relevant changes, or reach out to consumers with greater ease.
Track & Manage Inventory levels by channel
The best part of today's modern business is that brands have the ability to reach customers through a variety of channels. Buyers can purchase items in-store through point-of-sale (POS) software, self-serve through a brand's direct-to-consumer eCommerce store, and even combine online and offline activity with delivery options like buy online, pickup in-store (BOPIS).
In a business, the placement and handling of orders impact many other elements. For instance, every order placed and fulfilled affects your inventory. For any brand, getting inventory management correct is very important.
For supply chain executives managing inventory across different channels is the third-largest challenge. Managing and tracking the volume, and fulfilment of omnichannel orders will bottleneck your business if you haven't set the right foundations for scalable growth.
An order management system (OMS) helps retailers manage inventory across the multiple channels they're selling through. It's a software application designed to help the eCommerce brands that plan to improve their inventory management process over the next couple of years.
Facilitate Order Fulfillment
In today's world of the digital revolution, feature-rich OMS treat the complete supply chain as an interconnected ecosystem, allowing merchants to automate their internal processes from the order through to fulfilment.
Many logistics processes can be streamlined by an efficient order management system. This process can include routing orders to the correct warehouse, printing shipping labels, and many more. these efficiencies can make a big difference not only to the management of your warehouse but your overall productivity.
To push orders through the processing, picking, and shipping process in as little time as possible, eCommerce merchants can rely on an OMS to accept payments regardless of shipping destination, enter the information of orders through to distributors for fulfilment and automatically print shipping labels if you're fulfilling orders in-house.
Manage reverse logistics
Every eCommerce businesses know that returns are an inevitability and a part of a business process. It is being noticed that approximately 30% of products bought online get returned or exchanged. That's as compared to less than 10% bought in-store. Managing the items that are returned and dealing with the customers who sent them back is vital to order management.
With an order management system (OMS), your brand can provide that fuss-free returns experience for everyone involved.
In case a customer needs to send items back, an OMS can automatically print return labels. Depending on the customer's location the return address will differ from parcel to parcel, letting you receive and process refunds in as little time as possible. With online tracking information, customers can also gain insight into the status of their returns.
Additionally, customer service teams get immediate information on the product(s) a customer has shipped. Everyone involved gets the same level of service regardless of what, how, or where they bought a product.
Manage customer information
An OMS acts as a customer relationship management platform. Same as CRM solution vendors can access all information of a customer, including orders history, lifetime value, and location.
A good quality OMS provides vendors insight into their customer data, retailers have the ability to customize any marketing messages they're sending to their customers when trying to promote and secure another sale.
The benefits of an effective OMS
Now as we know what an OMS does, let's take a look at the benefits of the order management system.
# Enhance order accuracy
In a business fulfilling orders without an OMS is risky and challenging. There is always a chance of human error if you are manually processing orders using a spreadsheet. For 62% of retailers, the main cause of inventory or fulfilment issues is from manual process management.
This manual process management not only spoil customer experiences (especially if you send the wrong product to the wrong customer), but it creates nightmares for logistics. The number of returns you'll need to process shoots up, as does the money you spend correcting inaccurate orders.
# Authentic, Real-Time Reporting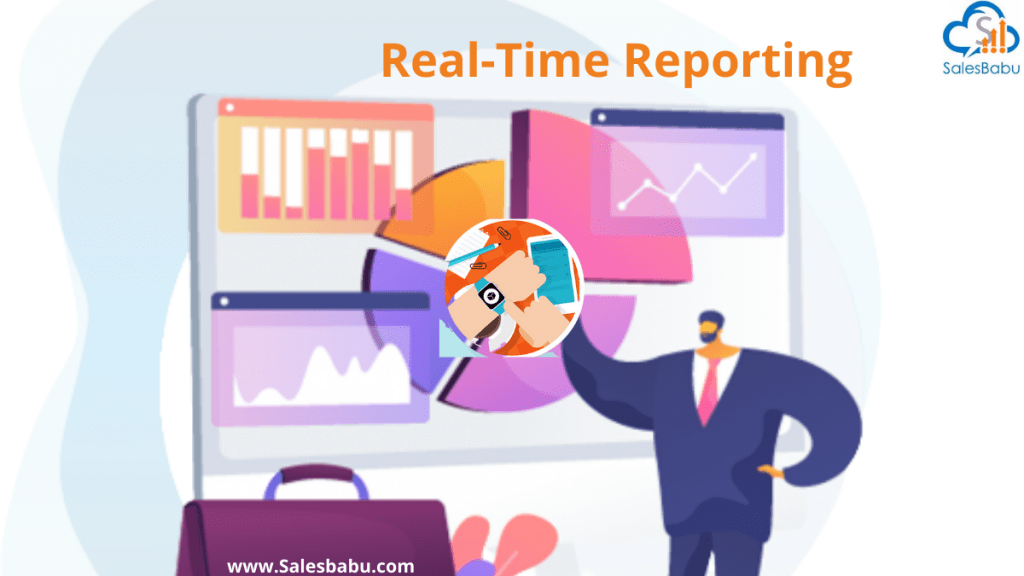 Processing orders and updating systems takes time even when your employee get it done the right way. That's especially true when you work on multiple software, rather than a unified solution. It means the data your brand will have to handle may not be always updated.
You can eliminate these issues when you leverage an efficient OMS. The right system in place will always provide real-time data regarding orders, inventory, customers, and much more. For smarter analytics and decision-making you need this information to boost your business.
With accurate, authentic and real-time reporting, you can get a jump on your competitors. You can always track the performance of your product and customer behaviour to ID patterns and trends. This way you can make the right decisions at the right time for the present and the future for business growth.
# Winning customer trust
For modern consumers, it's observed that shipping is a sensitive matter. However, it's not just the timing of your order fulfilment process that buyers value. Many buyers expect to have insight into the status of their order; including its real-time location and estimated delivery date. 
#Improved efficiency   
Improve their overall customer satisfaction with a business which fulfills orders as efficiently as possible as it is important to streamline order management workflow and operations wherever possible. By pursuing the same techniques of order management process for all orders mostly supports businesses utilize their time and resources. Furthermore, an OMS can help to figure out the most beneficial operations on each and every case basis which could be employing the correct method techniques.
#Reduced Expenses
An OMS can help reduce operational costs by eliminating tiresome workflow and operating according to the trend which could notably benefit a business's bottom line. As a case where, shipping expenses can be decreased by receiving orders from the nearest warehouse, leading to a workflow that can be improved by an OMS that can automatically figure out the most beneficial step towards action. An efficient order management system lays down methods to incorporate and help slash labor expenses by automating routine workflow like processing of the order.
#Foster Accounting Workflow
Opting for an OMS that fosters your order processing more efficiently and increases workflow by automating payments, invoices, and the transfer of important data makes it uncomplicated for your business to create further more accurate accounting details. Additionally, an OMS traces the payments to make sure every order is paid in full amount and at the right time. With a facility of sharing financial information with your accounting teams to provide you better insight into revenue along with reduced accounting errors.
These expectations can be achieved with the help of OMS. Today, most OMS platforms have an in-built tracking system to provide consumers with an update on their order/return when requested.
This transparency between the vendor and the customers prevents buyers from plastering negative reviews across the web. Almost three-quarters of negative TrustPilot reviews happen due to improper communication from a brand post-sale.