Inventory Management Software is a cloud based solution. In comparison to traditional inventory software using SalesBabu inventory control software is easier. Efficient way of stock management, plays a key role in the success of any manufacturing or trading business.
In the businesses, every owner wants to reduce the operational cost, how can it happen ? In the business when stock is there for sales, then business will run. If you hold too much inventory, assuming if there is more stock you are able to sell more and by taking bigger space for stacking the stock, will help for future requirements. But as much required for the projected sales, if stock is kept will help you to run the show smoothly. If you maintain the required stock, then one of the reasons, you can reduce your operation costs.The expenses which are in day to day business occurs, can put the business owners weigh low down, especially when there is a financial issue – low cash flow and profit not as per the expected. The understanding is of keeping required inventory and not over stocking, maintaining to balance return on investment, then the operational costing is also reduced and helps to avoid inventory planning pitfalls.
By reduction strategies in the operational costs, any business will be able boost up their profits and simultaneously improve their cash flow. Any kind of operational costs involved may be during the production, workers, supply chain related, is affecting the business.
SalesBabu online inventory management software can be operated through an internet connected browser and the company will be billed as per your usage on the annual subscriptions model. Through this company's IT expenses are predictable and able to manage a centralized inventory system with no IT cost.
SalesBabu solution is offering greater accessibility to companies and they no longer need to be dependent on the premises applications, in order to access inventory information. They can access the required inventory information anytime, anywhere.
In general there are many obstacles while maintaining the Inventory and let us have few ways to reduce operational costs in the small and mid sized businesses.


Key Obstacles in Inventory Management
How to streamline the complete inventory control system?
How to Maintain Stock Information for easy retrieval ?
How to Manage MRN (Material Receipt Note)?
How to Manage Item Transaction?
How to evaluate Inventory cost?
How to handle Material Bills?
How to do material bifurcation?
How to handle vendors?
Vendor Tagging?
Item wise Vendor Tagging?
Stock adjustment vs. physical stock count?
Main store linking with its sub stores?
Item transaction cycle?
Read our blog
Common Benefits of Inventory Management in terms of Cost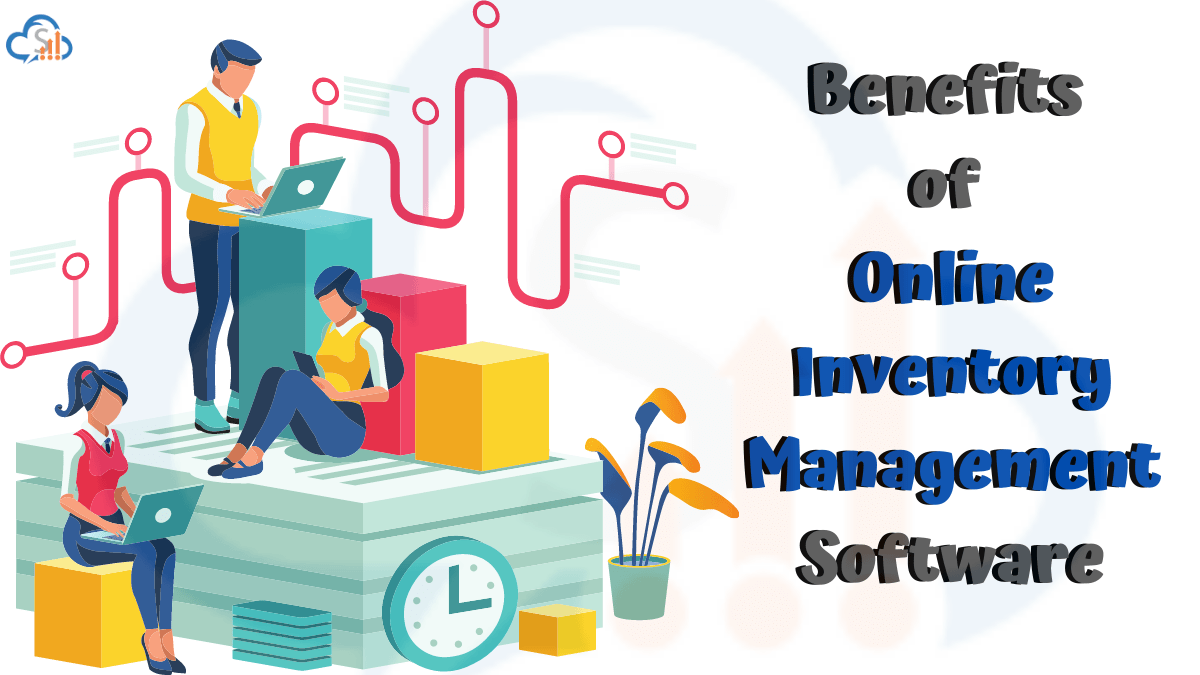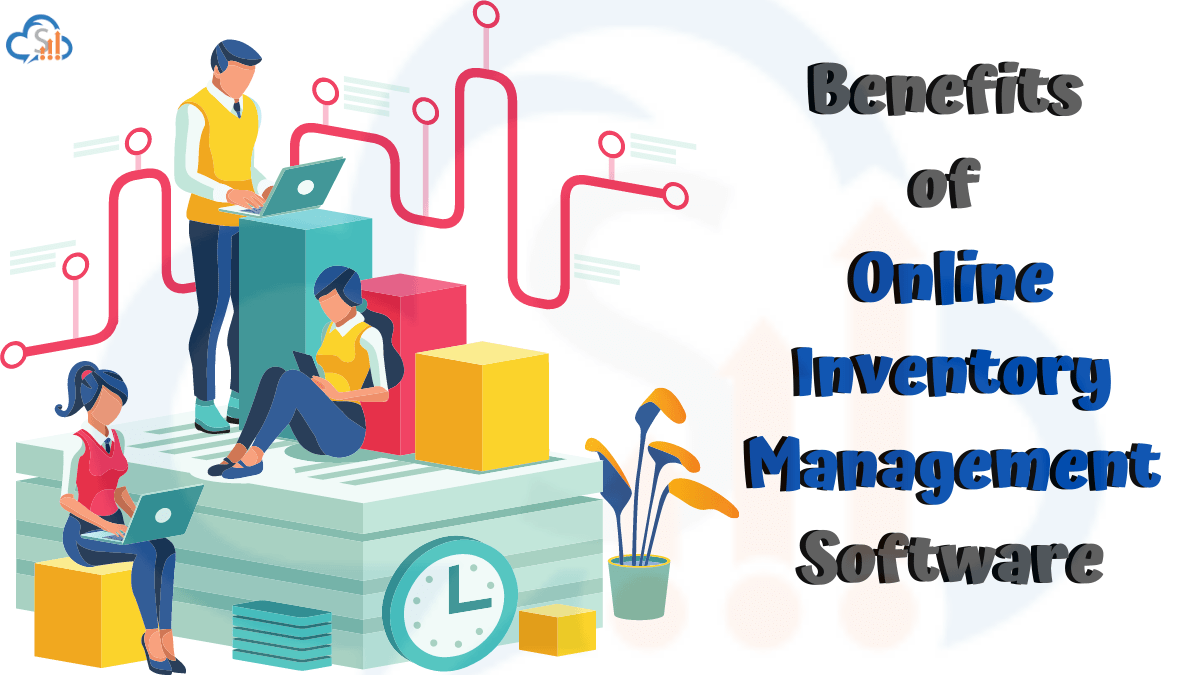 Cost Saving – If you want to know more on the company operations cost reduction and performance, then the solution is available with SalesBabu inventory software India. It's providing consistent measurable KPIs, through which the company will be able to review the productivity, cost reductions and efficiency in the business transactions. Most of the companies at present have been looking out for the management reporting system online. Salesbabu inventory control software helps in resolving the frequently occurring critical scenarios in the business, with the KPI which is helping to improve those related activities. Inventory Management Software is helping how to lower the inventory level, how to manage the products not moving, even the cost saving includes on the high rentals paying for the huge warehouses, how to avoid the overstocking of the products which is carrying cost.
Facilitates Real time Tracking of Inventory – Real time tracking of the inventory with the usage of the inventory software and also the third party tool bar code scanner. Moreover helping to check the records available of transactions related to purchases and sales.
Increased Efficiency – By using the inventory management software, productivity is increased.
Reduce Hardware & Software cost – Software and hardware for the inventory management is costly. When there is cost effective online inventory management Software helping to track the assets with thousands of transactions in real time with the monthly or annually billing options and it can be accessed from anywhere, any time with the help of internet connection, seems worth investing.
Enable for Fast Deployment – Fast deployment is possible with an online inventory software with a rich featured solution, helping with the online training and support along within the 48 hours user link release.
Facilitates Integration features – Integrated features are once data entered into the inventory control software, then said data is available across all platforms.
Improve internal Coordination – In the business, growth is the prime factor and in order for business coordination within the team is must and the process to be followed well. These qualities of team work are the most essential factors in a perfect team players.
Flexible and Scalable – To achieve the growth in the business, implementing the good and better inventory management software. Inventory software to be cloud-based, very much flexible & scalable, adaptable to everyone. It has to minimise manual work and streamline the complete inventory operation.
To have a scalable solution which can improve efficiency with reduction in operational cost, then go for the inventory management software Free Trial version available to check the product and its features.
Read our blog
Lowest upfront Cost – In the businesses with low startup costs, cannot afford the upfront investments and also the day to day ongoing costs, hence the inventory is most important, which can be done with the help of inventory management software.


Capital Benefits with SalesBabu Inventory On –Demand
Reduce Paper Work
Increase real time task tracking feature
Enable companies with Increased Work Efficiency
Cut Down entire hardware cost
Fast & Flexible application implementation & deployment
Lucrative application Integration
Enable companies to save IT Software Cost
Facilitates & Improve Employee coordination
Facilitates & Increase access @ anytime from anywhere
Reduced Upfront inventory application investment
Improve productivity planning time
Ability to control and reduce Product scrap
Reduce Stock outs
Increase Employees tracking & work productivity
Improve customer satisfaction
Reduce upfront IT infrastructure Cost
Fastest software implementation
Cost Feasibility
Low internal IT resource requirements
On-demand Subscription Model Usage
Enable Pay AS you Grow application module
Save Company Capital & Streamline Inventory levels
Read our blog
How Inventory Management Software Reduces Costs
Better Forecasting – Whether you are running a push or pull inventory management system, a lot of your inventory decisions are based on your projections for customer demand. Unfortunately, forecasting demand is basically guesswork, and if your projections are off even a little, it may mean serious overstocking or understocking either of which might cost your business a pretty penny. With inventory management software, though, forecasting gets much easier and a lot more accurate. Your software solution will apply high-tech algorithms and data from your previous sales to forecast demand more precisely than any human. And if your forecasts are more accurate, you are less likely to order too many products. Inventory management software will help you decrease these costs by ensuring your forecasting is as accurate as possible.
Automatic Reordering – With inventory management software, you can also set rules for the amount of stock you want on hand. Then your software will be able to track your stock levels in real-time, factor in lead time on new product orders, and find the ideal point to place replenishment orders. Your inventory software will track inventory levels for each location and each channel within your business. When stock levels get low for any location, your software will automatically trigger renewing by reminding you to transfer stock between stores or by reordering new stock.
Conclusion
SalesBabu online inventory management software, helps companies to automate and optimize the inventory workflow on one platform without any manual data punching and additional system requirement & system cost. It also allows companies to manage lucrative information on a single platform.