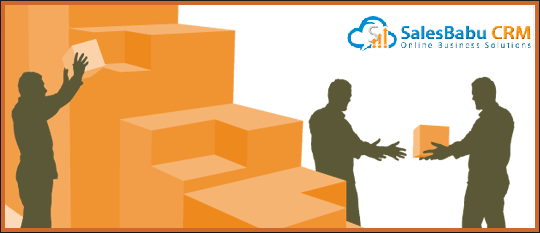 What is Purchase Planning?
Purchase Planning is a necessary process in Inventory Management, where purchase manager is responsible for all the requisition related to stock in warehouses. In simple term purchase planning facilitate a structural approach to the management on purchasing activities which define the lucrative material purchase plans, like what should be purchase, in which quantity and form where it should be purchase. Planning typically takes place as a component of the budgeting process, which inventory need to operate the business properly and to control the cost of the goods with suppliers.
Why Purchase Planning is Necessary for a Manufacturing or Trading unit?
As we all known's about complex functioning of Inventory Management, where we require an effective structural purchase planning approach to purchase require raw materials on interval basis. Purchase planning allows manufacturing units to fulfill continuous work orders timely. Effective purchase planning can reduce the overall purchase plan cost and warehouse stock keeping cost and plays an important role to run & manage a Modern Warehouse.
Major obstacles in purchase planning Process
How to do Purchase Planning?
How to handle & plan Work orders?
How to handle Vendors?
How to do Product Mapping?
How to do vendor tagging?
How to Float Purchase Inquiries?
How to handle Vendors Purchase Quotation?
How can Compare Vendor Quotation?
How to handle Purchase Orders?
Is it possible to handle all the Pending Purchase Plans on single Computer screen?
How to handle Pending Purchase orders with Vendors?
How to increase Inventory Productivity?
How to Handle Purchase Bills?
How to handle entire Purchase Returns @ Single Screen?
How to handle material movement cycle?
How to do Stock adjustment?
How to fill the Gap Between Purchase & Inventory Tier
How to Make Purchase Indent?
How to Check and Define Product Re-Order Levels?
SalesBabu Online Inventory Management System providing robust purchase planner tool on single screen, where companies can easily manage their purchase quotas, and can schedule their purchase plan's effectively.
Benefits of SalesBabu Purchase Planner with Inventory On-Demand
Effective Purchase planning
Purchase Order Handling
Enable to Float PI's(Purchase Inquiries)
Compare Multiple Quotation with Multiple Vendor's
Get Re-Order Level on Product and Raw Materials
Handle entire Work Order's
Facilitates Job Work Scheduler Separately
Enable to make P Q (Purchase Quotations)
Enable to do multiple GRN against the Partial vendor Order
Enable for Entire MRN(Material Receipt Note) on one screen
Manage entire Vendor Bucket
Get real time Inventory Updates on Stock
Product Sampling
Capture Sales Returns
Vendor's Mapping with Products
Core Value of SalesBabu Inventory On- Demand is that, it can track entire stock transaction at micro level and can provide real time inventory status on material and allow companies to do Effective purchase planning against the stock requirements.
Hence, SalesBabu Inventory allows organization to Manage & synchronize entire Purchase Plans, Pending Purchases, Vendor & purchase Quotations and Purchase orders on single computer, which enable inventory MANAGER TO keep track  of all the Stock Movement (Inward & outwards).