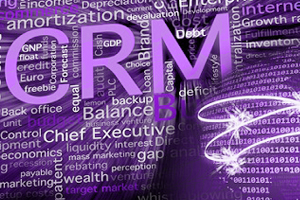 Online CRM software is now advocated as the best CRM software to practice as of today's context. Online CRM software is Customer Relationship Management software that is designed and developed to make synchronization between the customer requirements and the vendor's follow ups for fulfilling those needs.
The business and marketing panorama has experienced a lot of changes since last 2 decades. In prior days, there was no concept of making relationship with the clients. The client-vendor relationship was just confined to delivering required material to the customer, helping him to do a proper inventory management. Such system was practiced because there were limited vendors and much more customers. Now the market is full of vendors and there is cut throat competition grueling in the market. Each and every seller wanted to develop a strategy for business expansion and proliferation .Thus Online CRM Softwares came into existence. Sellers found it better to retain their old customers and making good relationships with existing clients.  Thus there was felt the need of maintaining contacts of the customers ,maintaining proper set of all the inquiries ,and so on . Then our information technology sector embellished us with CRM solutions.
CRM Solutions are just like a data mining tool which contains the complete repository of the inquiries, customer and product database.
Online CRM Software

is the aftermath of the latest technical advancement.
Online CRM software are more advantageous as they keep the complete database in a server.
This server is located in cloud ,or say, network .This saves your computer system memory and avoids any chance of system crash.
It also implies No Software requirement at customer's end.
Seen as the best CRM software, SalesBabu CRM solutions reduces any kind of Hardware or software implementation on the customer side .
Also Online CRM software can be updated anywhere and anytime .Thus, this has become the premier choice of majority of sales people .
You May Also Like