In today's world of technology and internet services, online CRM software is now advocated as the best CRM software to practice. With the growing use of the internet and social media, an organisation which is looking to make it big, needs to make sure they adapt to an online sales management software as their CRM for a perfect growth recipe for their firm.
What is an Online CRM software?
An online CRM software is customer Relationship Management software that is designed and developed to make synchronization between the customer requirements and the vendor's follow ups for fulfilling those needs. Every interaction needed for the sales process is managed and tracked through internet services and cloud based software features. We can even say, online CRM software is a location and platform independent solution for business sales organisation.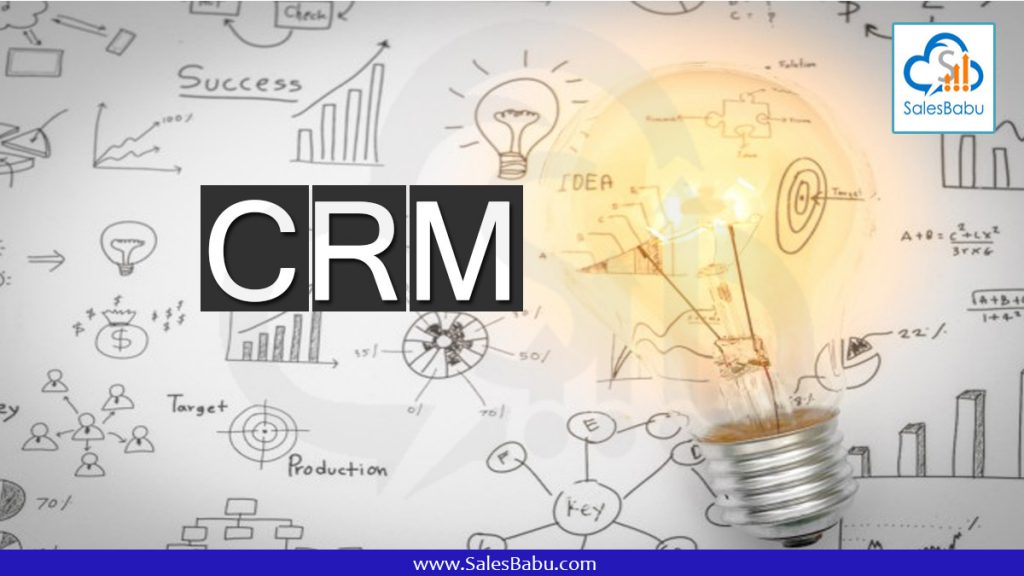 Why Online CRM Software?
The business and marketing panorama has experienced a lot of changes since the last few decades. In prior days, there was no concept of making relationship with the clients. The client-vendor relationship was just confined to delivering the required material to the customer through a basic inventory management system.
Online CRM applications have become a very important role in today's customer-centric business and this is the most valuable treasure for the business. CRM software will manage customer relations. A CRM solution is one of the innovative approaches which will help to improve the interactions with the existing and also potential customers.
Such a system was practiced because there were limited vendors and much more customers. Now the market is full of vendors and there is cut throat competition gruelling in the market. Each and every seller wanted to develop a strategy for business expansion and proliferation. Thus online sales management software came into existence.
Sellers found it better to retain their old customers and making good relationships with existing clients. Thus there was felt the need of maintaining contacts of the customers, having organised set of all the inquiry management process, and so on. This is how our information technology sector embellished us with web based CRM solutions for different marketing sectors.


Online CRM Software is the aftermath of the latest technical advancement.
Online CRM software is more advantageous as they keep the complete database in a cloud based environment. This saves your computer system memory and avoids any chance of system crash.
It also implies No Software requirement at customer's end.
Seen as the best CRM software, SalesBabu CRM solutions reduces any kind of hardware or software implementation on the customer side.
Also, these web based CRM software can be updated anywhere and anytime. Thus, this has become the premier choice of majority of sales people.
Facilitates list segmentation. CRM software helps to filter the customers through their email-list depending upon their interests, life stages, and also other factors inside the system. By segmenting the lists of customers, you can easily target the specific area with the marketing efforts. 
Personalized customer care. By keeping track of the tastes of all the regular customers and their contact information, the sales team will be able to respond properly to the particular needs of the customers in a more appropriate way.
Some of the key features of SalesBabu CRM online CRM softwares for your business are as below.
How is Online CRM software useful for businesses?
Many traditional organisations, find it difficult to adapt to new technologies and internet services for their business processes, due to limited awareness of online sales management software features.
As contact management plays an important role in business growth, companies who manage their customer details manually should take a step ahead to understand how a web based CRM software can make their customer data management a piece of cake and also help in better organisation of one of the most tedious jobs in any business.
Online sales management softwares, help in organising every information related to customer in a centralised cloud based database, which can hold every minute detail of every customer dealing with the business in a systematic manner. Information like contact details, preferred products for sales, demographic background, previous businesses with the firm and more can be recorded and captured at a single place which can be accessed by every stakeholder without any duplication of information and lead leakages.
This feature is one of the most sought after facilities in CRM softwares which makes lives of sales agents much easier while tracking, filtering or nurturing perspective leads for the company and make productive improvement to their sales closure rates.
Integrated solution with different internet services
SalesBabu CRM provides an integrated web based CRM software solution which can be consolidated with different third party vendors and social media websites. This feature enables companies to provide personalised marketing campaign to his clients through different modes of communication. Also, it helps in marketing product using different web services and social media channels for better sales turnovers and more set of prospective clients. These integrated features open up a wide range of audiences for the company and help in making better marketing strategies using internet reviews and comments on social web pages and web chat channels.
Managing every aspect of the sales process manually can be a hectic job for any growing institutes. With thousands of startups and small scale business coming up every day, online sales force automation software has become a necessity rather than a luxury in today's era of web based features.
SalesBabu sales force automation software helps in automating the whole process of sales life cycle by creating automated quotation, sales order and other activity tracking records for every lead nurturing scenario.
The sales team can quickly create these sales documents and send them through predefined templates in the software which can help in productive and efficient sales closure with different clients.
Read More – Win more Customers with Lead Management Software
Ease of user mobility
Mobile Sales app is another great feature of SalesBabu sales force automation software. It helps in balancing the work culture for different sales sectors by providing numerous sales feature on your mobile and smart gadgets. The sales agents on the go can still use internet service to send important presentation, documents, sales order and more on the move and provide round the clock support system for fast sales closure.
It also helps in creating a great work life balance for sales team, who can be a part of the sales lifecycle from different location and timestamp, and provide a productive contribution for quick closure of the deals.
Read More – Mobile Apps to Transform CRM: Know How
Data Security
With data being on the internet and many stakeholders with the access, many companies often mention the concern around data security. But with world class service providers for cloud services, SalesBabu CRM provides different security features with role based access controls for different users.
Also, various security firewalls can be integrated into the software for enhanced encryptions and security system of sensitive details for various companies.
Team Collaboration
Team collaboration will provide the customers a crystal clear view of the present state of the sales and productivity of the company. This will bring collectiveness to just one platter. The collaboration will make it very much easy to concentrate more on the weakest points and to sort out them. The online CRM software will help the business organizations to work out the processes in such a way that it will increase the growth of sales and in productivity of the company. The provision of active and error-free communication is another major advantage of team collaboration.
Efficient customer experience
Providing the best experience to customers is an ongoing process for business growth. With the help of online CRM software, employees can respond to the behavior of the customers and also by evolving the trends of the market in an appropriate manner. When the sales team has a complete history of your customers, the company will be able to quickly deliver the personalized solutions and messages with CRM tools and resources.


Conclusion
SalesBabu online CRM software solution is the best tool to leverage the use of internet services for the organisation and organise our business process for better growth curve and revenue generation.