To track sales activities in sales and marketing is the heftiest job in any organization. It makes the CEOs anxious, takes away their sleep and engages a lot of time in just making the efforts for maintaining pre-sales ethics. Most of the organization strives for a system that could streamline their entire process, reduces their efforts and save their time. The panacea to all these problems is to have Sales Management Software. Sales Management Software like SalesBabu CRM, help company heads to track sales activities, maintain sales discipline by automating the entire process, reduces their unnecessary efforts and saves most of their energy and time.


How can Sales Management software be beneficial?
Customers are the lifeline of any business organisation. We can easily manage customer's database and track clients demands with the help of Customer Relationship Management Software. It helps to keep every sales activity in one place. Centralized database streamlines contacts and help to properly track sales activities. You can view the entire history of customer interactions with this software. These cloud based centralised database collects and record every information related to customer previous history, demographic details and more, which can be used to create more targeted campaigns for marketing and sales activities.
Following prospects manually can be quite hectic for sales agents and also it becomes very difficult to track their activities by such ways of the work model. With Customer Relationship Management software, lead capturing and filtration becomes very organised and systematic to work on and also track it for salesperson performance.
Salesbabu Sales force management software can integrate with different third party vendors and social media network to collect various leads and prospects over different mode of transport. Once the lead is recorded in the integrated repository, information can be used for further nurturing of leads by sales agents and filter them from bogus leads.
Read More – Win more Customers with Lead Management Software
Once we have our prospective clients who are interested in our products and services, we can start nurturing these leads with meeting mails, targeted campaigns and presentation, quick quotations for further sales tracking.
With Salesbabu sales force management software, sales sheets need not spend hours in creating quotation and send them to clients. Automated Quotation creation help in adding all the information on products and auto fill recorded details from the common repository. Also features of auto notification and predefined emails in the software help to notify clients with different quotations and personalised details on products and services and close better deals.
Shortened sales cycle and close more Opportunities
Sales tracking is an important aspect of every successful business model. With Salesbabu Customer Relationship management software, various activities, reminder and opportunity nurturing can be done through the ticket tracking mechanism and help in following the customer sales opportunity diligently and close them at the earliest.
Create alerts for sales follow-ups and payment collections
Single location to track all our sales activities is a very efficient way to track ones performance. Dashboard facilities for employee help them to track their daily and weekly work items, at the same time managers can use these dashboard features to track his and his team's upcoming work items.
Follow-ups plays an important role in sales. Without proper follow-ups you are increasing the chances of sales lost. Follow-up activities remind you every time whom you have to call, when to attend meetings, appointments and when to do payment collections. With every ticket and incoming lead's enquiry, followup events can be generated by sales agents to track every activity to convert the leads to successful sales. Other features like reminder events, pop ups, meeting alerts and more can be created using this sales Management software to avoid missing any deal and close the sales with the best performance from the team.
Read More – Online CRM And Customer Experience
Another very efficient feature of SalesBabu sales management software is the Mobile sales app and cloud based application, which can be accessed from anywhere through our laptops, mobile and other smart gadgets. Sales tracking become even difficult considering the time spent by sales agents on the field or at customer sites. Hence, with this mobile sales app, sales agents can share their work item, upcoming events and other daily updates through their mobile while on the move. Also, they can share their live location and also the customer details and presentation while at customer sites to their respective managers to record their work items and track their regular sales activities.
Also, with these mobile sales app, sales agents can stay in touch with the customers and prospective client at all times to save time to travel to their location and share important documents and sales orders while on the go. Different amendments needed in quotations and sales orders also can be done on the smartphones and can be resend to clients to close deals faster and not restrict customers from signing deals with the company at their local site only. These mobile features are great tools to create an efficient and productive sales life cycle for easy sales closures.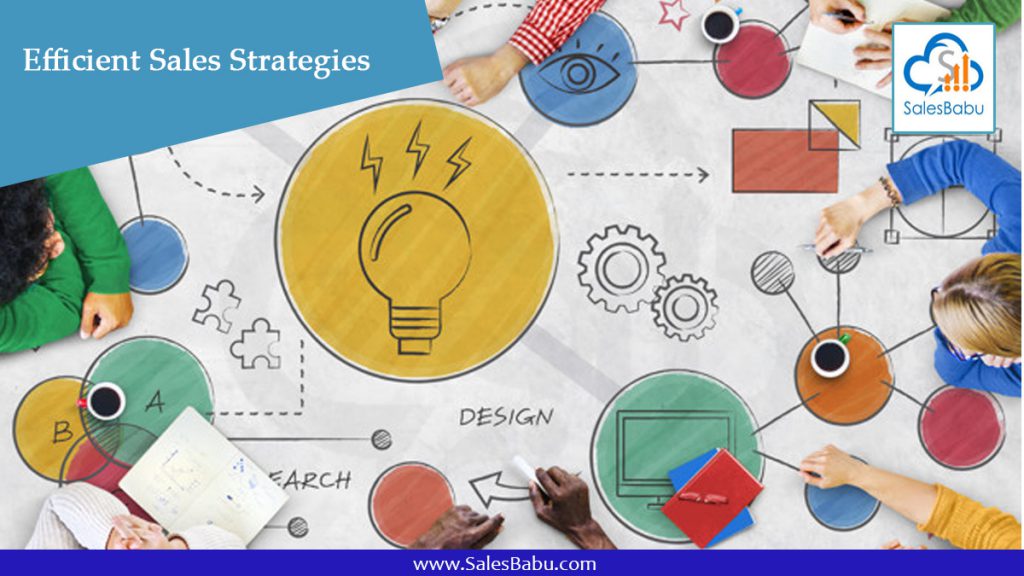 With the help of this software, sales people can focus on positive lead which saves time and increases productivity. Sales Managers can analyse closed lost opportunities, so that they can improve next time. With the help of Add Competitor feature of Sales Management Software you can analyse competitor and make sales strategies accordingly.
Read More – Three ways How Cloud CRM Software can take your Sales to next level
Role of reports in sales
MIS reports in the software enables sales heads to create reports and analysis to track individual performance and sales activities on a regular basis and track individual work item closely for better turnover from the team.
Read More – MIS: Now Get All Your Reports Just by a Single Click
Organized Information
Sales management software will allow the sales team to stay very much organized. From acting as a database for the customer's information, to scheduling and tracking the mass amount of emails or keep on tracking your marketing schedules, a good sales management software acts as a superhuman personal secretary for your entire sales team.
Reduces data entry tasks
Sales management software will reduce the amount of data entry which is required by the sales team. This software will enable you to identify the important information in the phone calls, texts, emails, and also documents, this will automatically enter it into the correct and respective fields. Responses to the emails or to the calls can be automatically tracked by saving the time of your sales team.
Streamline emails
Many of the sales people will end up reusing the same information for the different clients. A sales pitch for certain products will remain the same, while the only thing that changes is the person being pitched. This software will reduce the implicit redundancy by tailoring the reusable messages for specific situations. While welcoming the new clients, the software will take care of answering the questions or resorting to a well-received sales pitch and it will be no longer tiring for you.
Increases the teamwork
This software will be able to compile all the work which is done by your sales team and will present that information in such a way that it will allow everyone to get involved to understand what is being done by the team as a whole. Easy access to all this information will reduce the need for lengthy tea meetings while allowing everyone to get involved in and feel part of the big picture. This kind of overview can be very much informative and inspirational for everyone in the company regardless of their position.
Conclusion
It is quite challenging for big organisations to manage sales team and to track them individually. CRM Solution helps sales team to identify their goals and sales managers can set sales targets and can view who is achieving how much. CRM Solution is the best tool to manage sales team and their daily sales activities. It keeps you up-to-date about the lead status of each and every lead. You can also assign sales targets to the team according to their sales capabilities.