The growing trend of implementing an online CRM in any organization is juggling highly in the market. It has been often described as a charismatic magical stick that will automatically multiplies your sales to 10x, will triplicate your revenue generation, and will bring unforeseen client elevation. The things seem too good to ears but too far from reality. Undoubtedly CRM system is a major aid for sales reps to efficiently manage their tasks, and increases direct customer interaction. Customer Relationship Management tool is a powerful and robust business management software to streamline and automate the entire sales cycle of the organization. But it's a technical asset which can serve best when used best.
Read our blog – 7 "Must-Do" steps before you buy online CRM software
Essential expectations from a Cloud Based CRM Software
1. User friendly experience
Once you have planned to implement an online CRM software for your business, you expect that the interface of the software needs to be user-friendly because end of the day their employees are the ones who are going to make the utmost use of it. If the user interface is not easy then the employees will always have enough reasons for not using the software.
Read our blog – 5 Reasons you need to keep your CRM upto date
2. Automated workflow
Online CRM software mainly comprises of automations. The automated features and functionalities available in the CRM system helps the employees and employers to make their work easier and simpler. It reduces the workload of manual entries and thus, reduces the wastage of time.
Read our blog – 5 Amazing automation features of CRMs you need to be using
3. Easy accessibility
Easy accessibility is one of the most essential aspects to be considered before the implementation of an online CRM software. Implementing a Cloud based CRM software provides easy accessibility to the users as you can access the software from anywhere at anytime. Thus, you must have an internet connection for accessibility. SalesBabu CRM software provides CRM app for anytime accessibility.
Read our blog – Top reasons why mobile CRM apps are good for your business
4. Customizations
Customizations are one of the basic requirements of implementing an online CRM software. Every industry or company is different from another and thus it requires various customizations depending on the business process of the particular company. If any CRM vendor is convincing you for an "one-size-fits-all" software then you are not on the right path of choosing the Right CRM software. See to that you are able to customize your experience with the cloud based CRM software which suits the best for your business.
5. Great reporting system
CRM system is also a great reporting software for the managers or top level management. It helps the reps to report to their managers or top level management. It also lets the managers and top-level management to have a check on the day-to-day activities of the employees. 
6. Cost savings
Small businesses do not need to invest in a bunch of capital to get started with cloud CRM. Switching to cloud CRM is a low-risk endeavor with very high reward potential. The services which are provided by cloud CRM can save the time of the sales team by taking care of the data management so that they can focus on selling more products and increasing the revenue. Also, Cloud CRM does not need many resources to maintain, so you also do not need to hire It team to manage it. If you choose the right cloud CRM for your business, you can easily work and also be easy on your finance.
7. Integration with other apps
Cloud CRM can easily integrate with your existing workflow. This is great because there is a necessity to invest in other software which does not cooperate with the tools and it services the sales team relies on to do the job very well. Also, make sure that you choose a platform that is compatible with all the services your sales reps already use – such as email clients for example.
8 .Automatic software update
There is nothing worse than a system getting slower down by running an old version of the software or getting interrupted by the cumbersome updates of the systems. But for the business that uses Cloud CRM do not need to worry about it, cloud-based CRM will automatically keep up-to-date, so you have one less thing to worry about.
9. Data backup
Cloud CRM has an in-built safety net for all your data. Basically without cloud-based software, backing up all your data will require a lot of sources and also storage space, which automatically increases all your costs. But on the other hand cloud, CRM will provide an easy and fast way to recover all the valuable data of the customers in case of a system crash or power outage. Cloud computing is the best way if you need a reliable and secure backup of the data.


A Robust Business Management Software Needs A Focused Approach
CRM system undoubtedly can escalate your business. But it requires a focused approach while implementation. An entrepreneur should analyze his business platform, key pain areas, and areas of prime attention to judge which online CRM can best suit his needs. This is a major assumption that too much technically equipped CRM system will best suit your needs. But on an opposite, this can prove fatal if your employees are not able to understand and use the intricacies of the software. Thus, this business management software must be compatible to your organizational needs
Read our blog – Transform your business with CRM software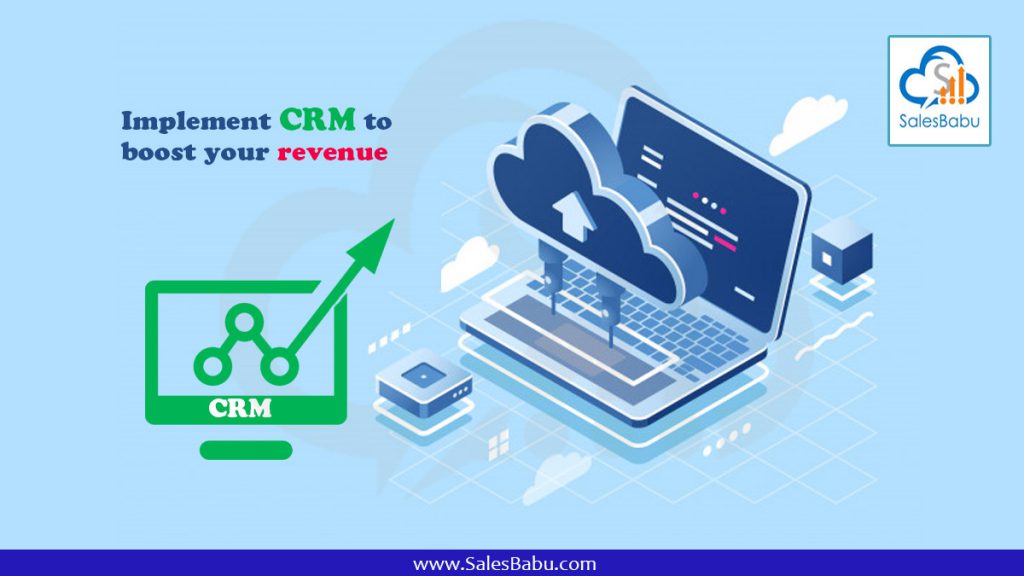 A Business Management Software Requires Powerful Implementation To Give Optimum Results
Only purchasing the software will not wipe all your worries. The software need to get strongly implemented within the organization. Implementation of an online CRM software includes a thorough training to all its users and special training module to the admin since he will be the master controller of the software, making employees well apprised of all the technicalities involved and the entire data flow so that they can easily use the software.
What this Robust Business Management Software Do?
Cloud based CRM can keep track of your inquiries and help you categorize them as serious or bogus.
With an online CRM, you can manage your account details comprehensively.
It helps you make an easy reminder of all follow ups.
It helps you manage your quotations and making multiple amendments in the same.
Built-in tax configurations eases the task.
Multiple reports pertaining to various important courses help you identify underlying pits and falls


Read our blog – Why Every Business, No Matter the Size, Should Use CRM Software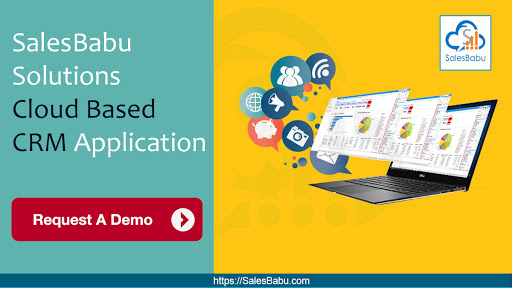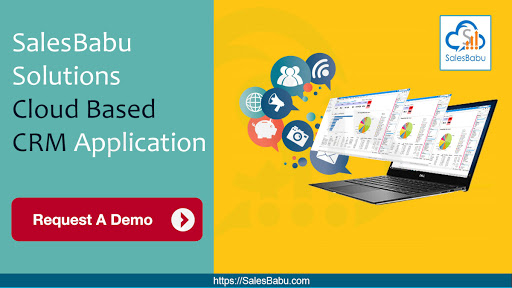 The only way to win the hearts of your customer is to reach their expectations. When you put efforts to satisfy them, they will surely have a positive impact upon you. CRM System will provide every facility to you and your customers in order to maintain a good relationship with each other. You will never regret investing on a quality CRM system which fulfills all your needs. Always remember that keeping your customers happy and satisfied will not only improve your business revenue or profits but will also help you to maintain a good brand image in today's world. Work smarter and quicker!!!
Do you want to implement the best CRM software for your business? Then visit our website https://www.salesbabu.com/ to know more about SalesBabu cloud based CRM software. You can also request for a free demo to get a better outlook about the working of the software.