Streamline Sales, Purchase, Inventory, Production & Finance
Manufacturing has undergone a transformation in this century with the advent of new technologies and core competencies moving on to new markets. There is unprecedented demand from emerging markets and collaborative supply models are beginning to evolve. At the same time, the environmental concerns also need to be addressed with ever increasing regulations. All industries in manufacturing need insights about regulations, technologies, competitors, demand & supply chains and customers to stay ahead of the curve and be competitive.
SalesBabu CRM For Manufacturing companies provides actionable insights helping manufacturers simplify strategic decisions to explore, examine and analyse opportunities, learning from the lost prospects and challenges. Our experts help you on critical business and technology challenges faced by manufacturers across diverse industry segments. Our work cuts across all major segments in the manufacturing industry market – from engineering and equipment, component manufacturers, construction and machinery to process manufacturing in consumer packaged goods and food & beverages sectors.
Achieve total operation efficiency with SalesBabu
Optimum utilization of Sales Resources – Sales resources are optimal utilized for the 'sales efficiency' and 'sales effectiveness' The sales effectiveness is referred to the tasks provided and been performed to achieve the sales revenue goal. Whereas the sales efficiency is referred to the completion of the tasks. In the manufacturing crm software it determines the effectiveness of the quality work done and efficiency is on how early the task allotted has been completed. In sales the output of the salesperson is how many calls made, demonstration or discussion for the day have been aligned. If this achieved more, then the optimum utilization of sales resources happening and the productivity increase can be gauged with manufacturing crm.
Market Visibility to fight competitors – The company to be more visible in the market, so that it gives strength to beat competition. Awareness and visibility created by writing blog content, presence over social media, case studies, building relationships with the customers and the person who influences. Whenever there is a conversation with the customers, the salesperson has to focus on the Company and its Mission and Achievements. Projection of the company's brand and its credibility to be addressed to the customer. Always a salesperson must have patience and understand the needs and interests of the customer. If their need is understood and shares the appropriate solution then the best fight can be done with the competitor. In the software used in manufacturing industry, the competitor details can be fetched, which later can be used for the analysis. When customers are served with good product and service, which is an achievement of the salesperson.
Read our blog
Real time Business Insight anywhere, anytime – SalesBabu CRM for manufacturing companies, analytics is a combination of business strategies and the sales force management. It is generating the insights over the data-driven, which can be run and accessed from anywhere, any time. Manufacturing CRM is providing the updated information to everyone in real time over a single platform. Analytics MIS for management in real time which is in fact based on the entire sales process.


Controlled Inventory and Supply Chain process – In the supply chain and inventory management, there are different aspects – Tracking of the purchases done from suppliers and customers sales, maintenance of stock, keeping the control of the over-purchasing the inventory and being able to fulfill the order in time, all can be managed in crm for manufacturing industry. Managing the uncertainty of reducing inventory levels and being able to do the delivery of the goods in time. Maintaining the re-order level by optimal stock levels, able to manage effectively the distribution network by using the cost efficient best crm for manufacturing.
Read our blog
SalesBabu clients' value us for our software interface simplicity and clarity in approach to crystallize facts and provide :-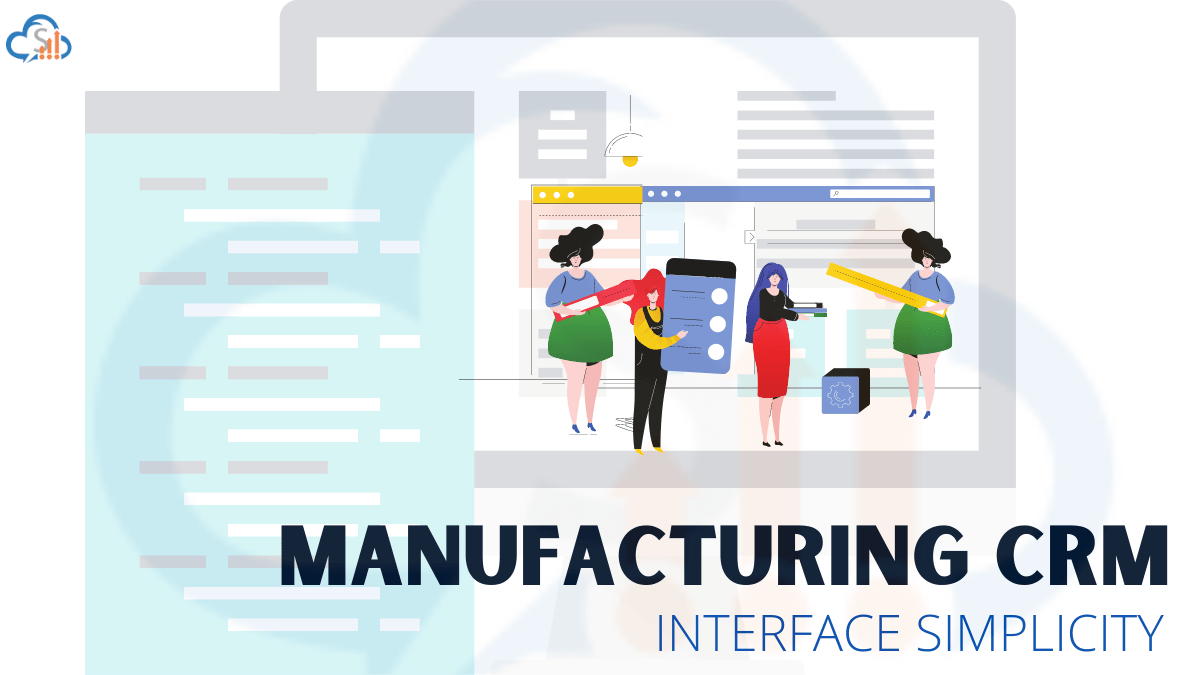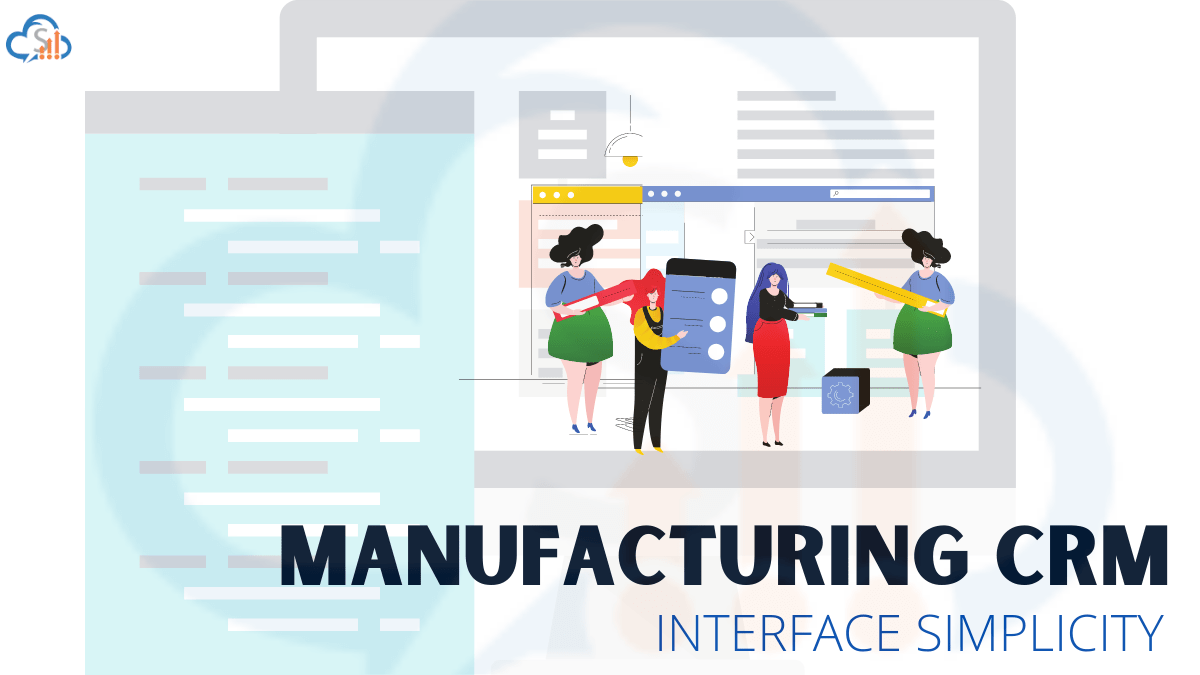 Actionable Insights on screen; which lead you, roll out newer products and improve your existing production processes. The insights will drive your market strategy formulation and improve market reach. Industry coverage & trends helps you plan for the future and reduce business risks.
Market Intelligence information collected through customer interaction helps you to identify new opportunities for your existing product portfolio.
Competitor Intelligence information helps you in competitive landscape mapping, detailed profiling of key competitors, competitor strategy assessment and SWOT analysis.
Customer Feedback and Tracking helps you in understanding the ever changing needs of the customer and their satisfaction levels.
Procurement services information helps you in gaining necessary insights for your procurement team and supports them in supplier market analysis, supplier profiling, pricing analysis, RFI support and bench-marking procurement best practices Regulatory and Compliance services information keeps you abreast of regulatory changes happening in the primary and secondary market.
Profitability in Manufacturing Industry
In the manufacturing industries the profitability is majorly on the Sales optimization, Operation team optimization and not the last manufacturing process optimization.
In the manufacturing industries their operation team and manufacturing processes are automated and optimized with the latest technology, gadgets and robotic instruments. They already have made the huge investment in the same and the only division which majorly is not automated and optimized is the Sales department. To automate the sales process for improving the department and making the profitable division, crm for manufacturing industry to be implemented.
Manufacturing CRM software will not only be useful for a manufacturing industry, but also the right CRM. It is not only helping in resolving the bottlenecks but also SalesBabu manufacturing CRM streamline the sales force team, customer support, purchase, inventory, production & finance.


Use of CRM in the Manufacturing industry
Improved Product Quality
To stay in business, a manufacturing company must keep producing high-quality products frequently and efficiently. Substandard or defective products will not only tarnish the brand image but will also result in unhappy and unsatisfied customers, leading to a depletion in sales and revenue.
With the SalesBabu in place as the best CRM for manufacturing, a company will gather and analyze data from various sources and figure out process errors in real-time that contribute to product defects.
Accurate Demand Forecasting
This feature is very useful for firms operating in fast-changing industries like high-tech, electronics, retail, etc. A Manufacturing CRM solution will help manufacturers cut the time required to develop a product from the concept phase to market delivery. Hence, you do not need to invest in different manufacturing planning software.
Intelligent Supply Chain
Failing to simplify and enhance business operations can result in overly complex processes. Moreover, costly implementations of production management software might have a detrimental effect on the company's desired ROI. Deploying CRM in the manufacturing sector can provide manufacturers detailed and useful insights about operations, inventory management, order processing, warehousing, and distribution chains.
Having an intelligent supply chain will deliver phenomenal results as it empowers firms to manage production schedules. Moreover, it also lets you maintain materials supply and move products rapidly from the site of production to the market.
Conclusion
Software used in manufacturing industry will add significant value to the manufacturers helping them to manage their key account customers, their multiple contact details, lead management, activity management, opportunity management, quotation management and sales order management with the stages. SalesBabu CRM has more than a decade of experience in implementing simple to complicated kinds of processes, with a robust featured CRM software for manufacturing industry and other vertical industries.
SalesBabu CRM for manufacturing companies is a great tool, when it comes to automating the sales process of the manufacturing industry to increase the profitability, efficiency and growth of the business.
Read our blog
Need Free Consultation to streamline processes for :-
Lead Management ?
Demand Management ?
Production Planning ?
Tracking Payments and Deliveries?
Customer Management ? Call us at 9611171345 Or Write at Sales@SaleBabu.com