Understanding your market as well as your competitors can help you move closer towards growing your business. Competition can be the effective factor which motivates you to achieve better. It is an inevitable part of the business world which can be studied through competitive research. You might be providing the best quality, quantity and trendy product or service for your customers or clients but if you tend to ignore your competitors, you may be left far behind in today's competitive world. No matter even if you are the best in the market, but you still need to identify your competitor's strategies, tricks and business process.
The present business world is really competitive and there is a rat race everywhere. Be it in organization, between employees or even in close quarters of society. Competition is heavy in the present market with regard to introducing new products and new technologies, taking on the customer demand completely and the quest goes on. With the help of incoming high end technological assets, competitor tracking is also gaining momentum in the competitive market .This helps one to get a complete picture of what their competitor's pace. At present, competitor tracking is been given a prime importance in organizations so that they can keep an eye on their competitor and proceed accordingly.
Read our blog – Understand What Customers Wants
Two Main Types Of Competitors In The Market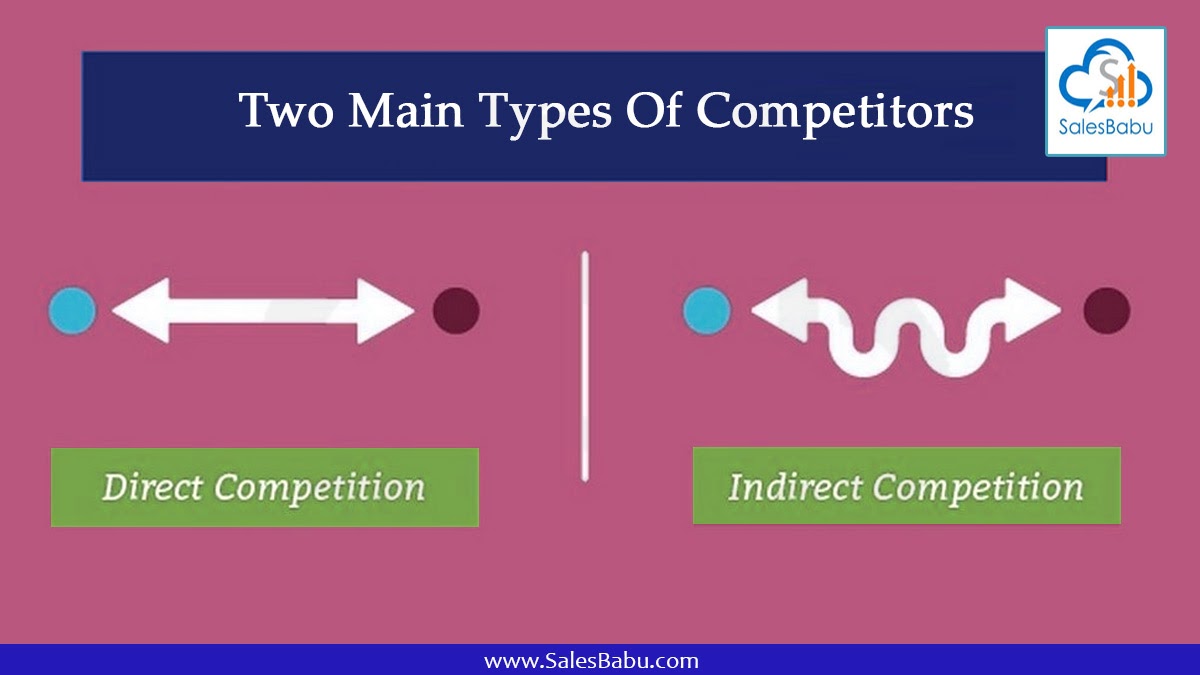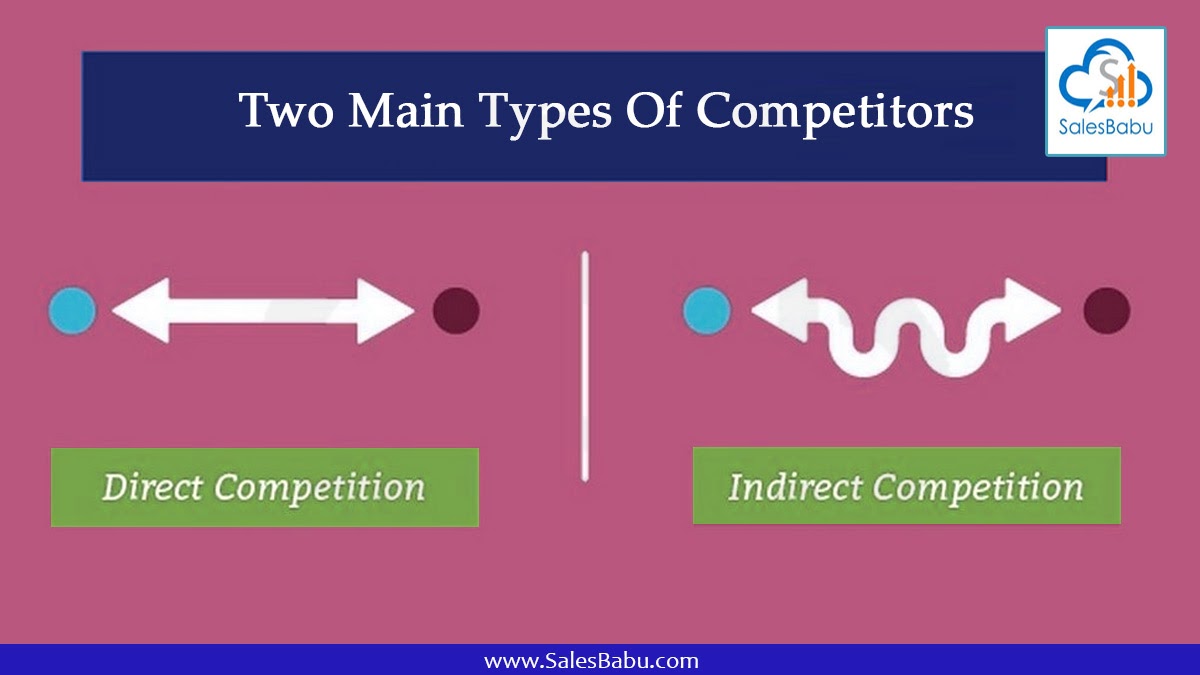 1. Direct competitors
Direct competitors are the competitors who sell or market the same sort of product/services as your business does.
2. Indirect competitors
Indirect competitors are the competitors who sell or market different products/services but at the same product line.
How To Identify Direct Competitors?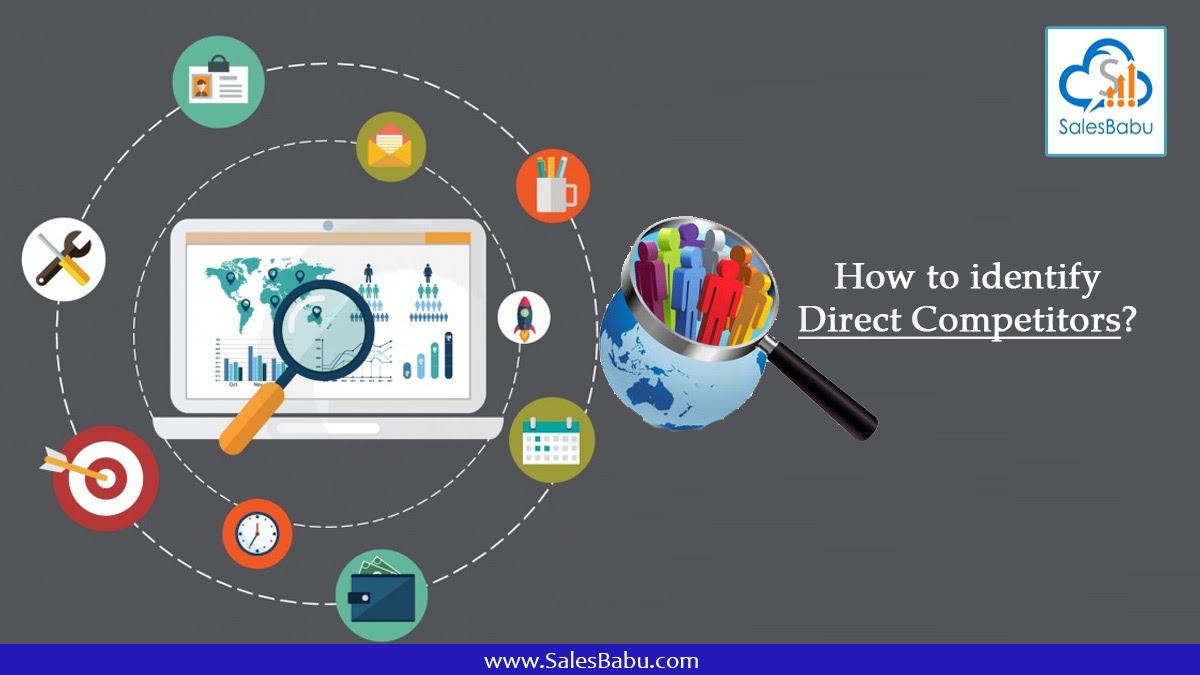 1. Market research
Take a look at the market on which companies are selling similar products or services as your business does.
Talk to your sales reps and find out about the competitors.
Make use of a competitors tracking system.
While identifying your competitors who are in direct competition for your business, you need to start with your product. Understanding in-depth your product and the value it will provide your customers is crucial to identifying your direct competitors.
For example, if you are working in a sneaker brand, you're not just simply in the competition with other sneaker brands. You are also in competition with other large shoe retailers, many other brands, and the businesses that are creating the footwear. Only by looking at your product and evaluating its value, you will realize the full scope of your competition. Few techniques to identify your direct competitors are:
2. Social media existence
Investigate the conversations your customers have on social media sites like Facebook, Twitter, Instagram, Quora and Linkden etc.
Keep a check on the social media posts of your competitors.
Check your competitors followers as it gives an idea about your target customer's expectations, needs and preferences.
Read our blog – Get More Social To Get More Customers
3. Customer feedback
Talk to your sales reps about the customer's other business considerations, rather than yours because they are the ones who create a bridge of communication between your business and the customers.
Understand your competitor's target customers as well.
Read our blog – Top 8 Tips To Make Your Customers Fall In Love With Your Business Brand
How To Identify Indirect Competitors?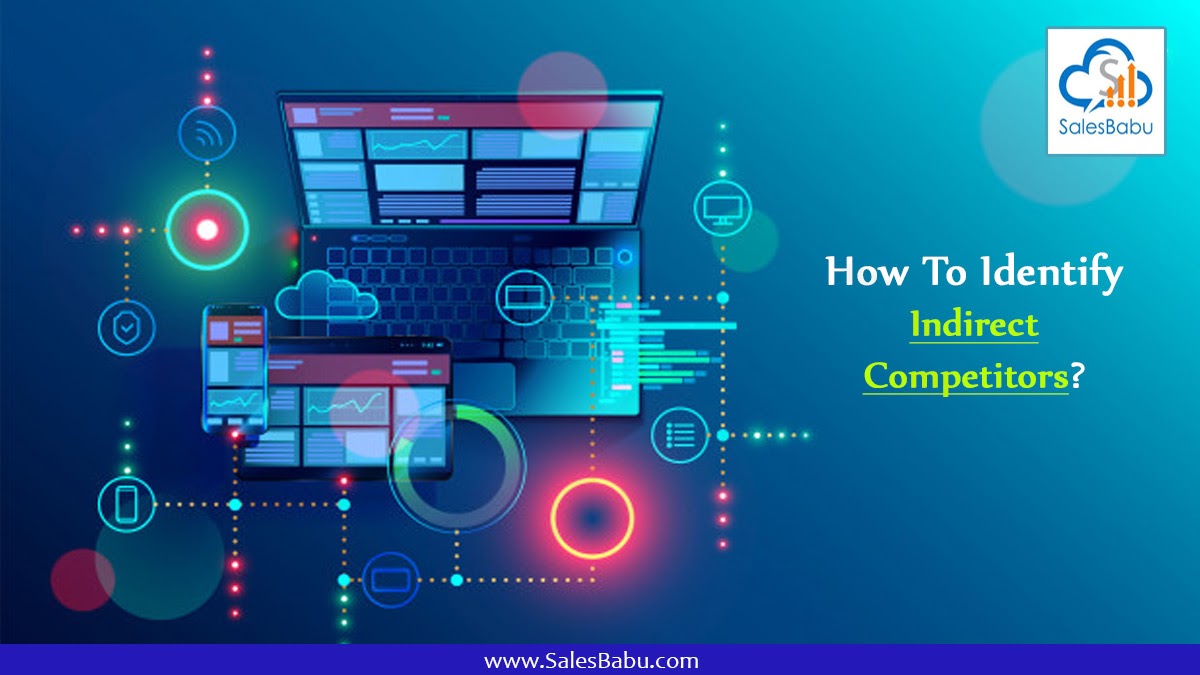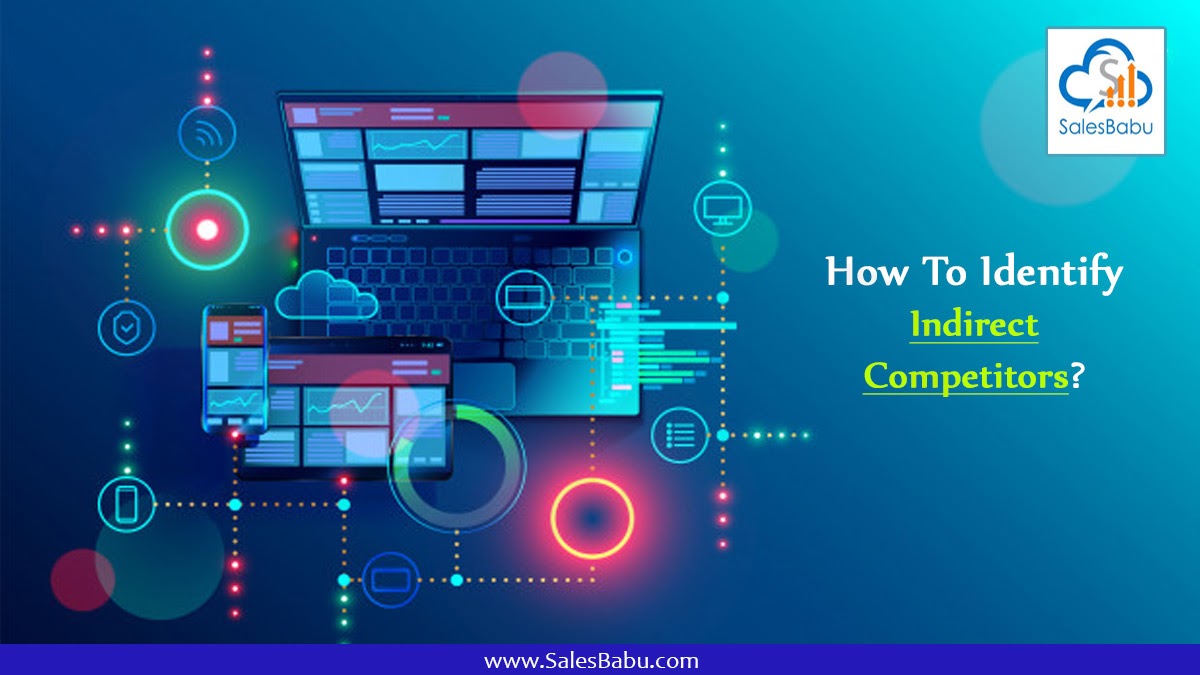 1. Keyword research
Conduct a competitive SEO analysis.
Your indirect competitors have just as much influence as your direct competitors on your selling process. Because your indirect competitors are often writing content that competes with yours, they will have a greater effect on the potential custom
2. Analysing Google's search Engine results page
Many of your indirect competitors are writing about topics that are very much close to your value propositions. If you examine the value propositions of your products, you will be able to identify all the keywords which are central to your product or the offerings. From there, type all the keywords in Google and see who is competing with your content in the search engines.
Benefits of understanding your Competitors
Stay ahead of the race
Improve your product or service with further betterments
Enhance your customer experience
Learn how to acquire new target customers
Reduce your 'trial and errors' with respect to your competitor's errors
Importance Of Competitor Tracking in Sales and CRM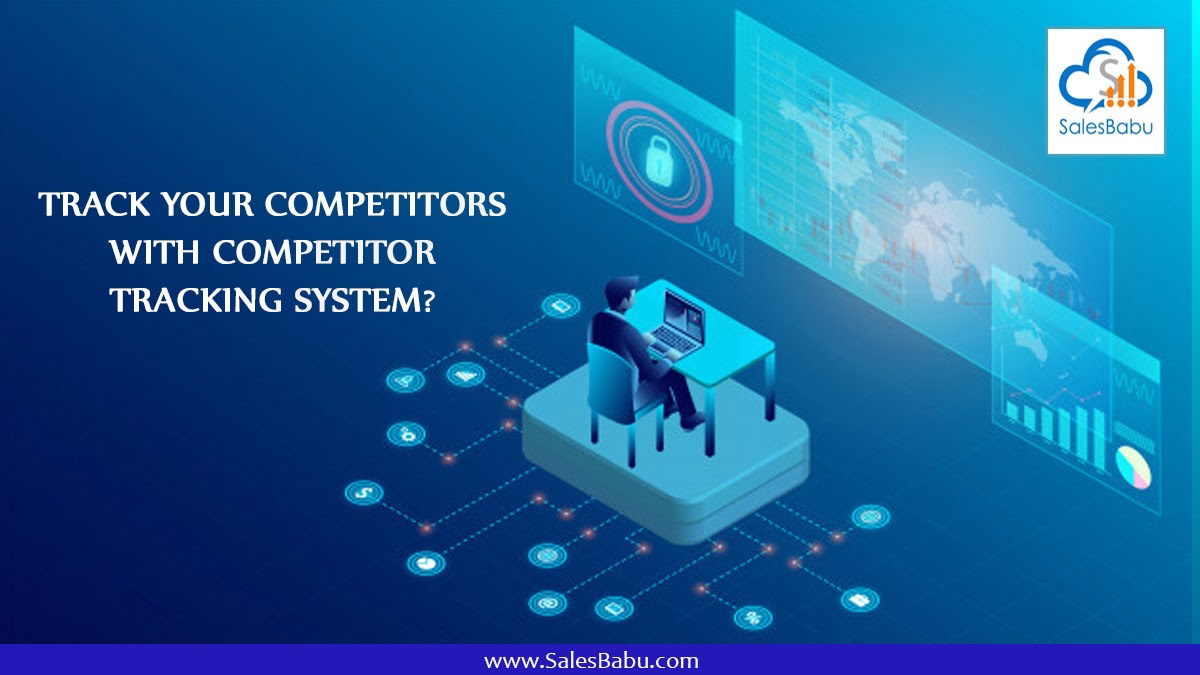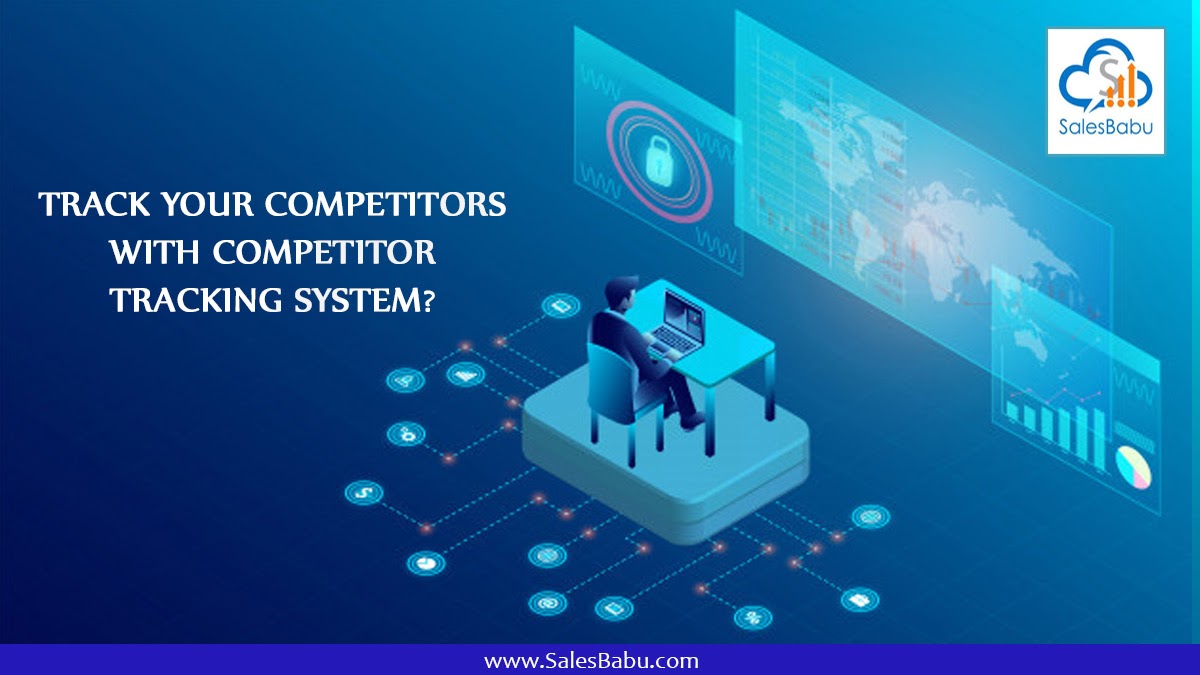 Sales people often face a cut throat competition in market and there is always a bid as to which organization gets favoured by the organization. To keep them up in competition, they must know what their competitors are offering to clients so that they can customize offers accordingly. In sales, generally you need to know your competitors.
Range of products
official price structure
slab structure
discount structure
Strengths of competitor products
Weakness of competitor's products
Market Share
Marketing strategies.
Extra offers to customers if any.
Knowing your competitor's strategies pays a crucial role in today's sales structure. You must identify the pros & cons of our competitor so that you can efficiently handle the questions and competitor comparison of your customer.


How Does SalesBabu CRM Helps you perform Micro Level competitor tracking?
SalesBabu CRM offers you a well-managed competitor tracking mechanism throughout your sales cycle. Right from the lead management till the sales closure, there is provision of tracking competitor column where you can jot down all the necessary details pertaining to your customers. Be it during lead capturing stage or quotation management stage or be it the sales order management stage, everywhere there is columns which help you capture all the important details of your competitor.
SalesBabu CRM software helps you to automate your sales process, marketing strategy, CRM analytics and also map your lead management process. It also helps you to maintain good relationship with your existing customers and retain them in the long run. We at SalesBabu CRM Solutions believe in – "It's not too late to get started off on the right foot to grow your business!" To implement SalesBabu CRM software in order to automate your entire business process, request for a free demo at SalesBabu CRM. You can also visit our website https://www.salesbabu.com/ for more details.