Are you looking for a tool to manage sales?
Is your sales process complicated?
Are you unable to track Sales Force?
Online CRM Software is the effective solution of all the business needs. It keeps your sales process manageable and gives you accurate sales reports. Online CRM Software is the best tool to track leads and also increases the conversion rate. You can close more leads in short spam.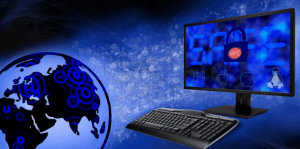 Why Online CRM has become the need of every sales Organisation?
Online CRM Software is the best technology from which many sales organisations are taking benefits. You can easily enhance your profits and revenue. Reminders keep you updated about sales calls, e-mails and meetings. Proper follow-ups make possibilities to close deals.
SalesBabu Sales Management Software is a Boon
Tracks sales activities of the organization
Reminders via SMS and e-mails of payment collections and meetings
Updated status of sales orders
Provides detailed information of the customer
Maintain the database of all the products
Real time dashboards to view summary of sales
Reduces Overheads: Customer Relationship Management Software not only makes long and strong relationships but also removes IT expenses. Sales Managers can log in and view the sales status from anywhere of any branch. You can also do competitor analysis and make sales strategies accordingly. It helps sales managers to know where they need to improve and how to close more deals in short time period. Customer Relationship Management Software is the key to success for any business organization.
Demerits of Maintaining Sales process on Excel sheets:
If you are still managing your sales process on excel sheets it means you are losing sales and not getting accurate sales information.
• Not getting accurate sales reports
• Unable to track sales team's activities
• Mismanaged Customer's Database
• No Follow-up reminders
• Don't know sales order's status
• Eat up lot of time in Quotation generation