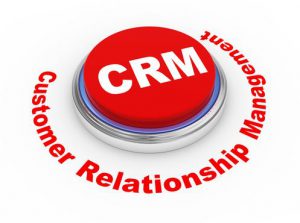 Customer Relation Management (CRM) Software is a revolutionary technology product enabling small and big businesses to manage their customer data centrally, automate business process, streamline sales force and enhance customer service experience with excellence by managing customer contact history. Processed information provided useful metrics to support sales and marketing process with competitive advantage. Online CRM Software facilitate anywhere information with on click that decrease system dependency for your sales executives.
With online CRM software you will be able to have:
Efficient Lead Management
Streamlined Sales Process, Follow- Management, Quotations and Invoices.
Strategic Product Management
Enhanced Automation of Downstream Distribution Process.
Reduce Communication Gaps across all Levels as you can make multiple CRM users for information access.
Accurate MIS Reports for Management.
Above all, Peace of Mind and Better Focus on Core Functional Activities.
SalesBabu is offering cloud based online CRM software application that allows sales team to store all sales enquiries, manage qualified leads, instant follow-ups, capture maximum information about customer requirements and store multiple contacts for each customer. SalesBabu online Customer Relationship Management (CRM) software offer Indian businesses to track their sales, leads and resources online any time . It is a best CRM Software tool available to provide data analytics that reveals the actual picture for planning and strategic implementation.
SalesBabu Online CRM Software hosted on a reliable platform where customer gets:
99 % application uptime with highly scalable servers.
Application data retrieval that ensure high performance for information store in the system.
Complete data security on highly reliable servers.
In India were due to vast diversity in management small and medium enterprises company has to face lot of challenges – right from low skilled man power in all the departments to improper utilization of resources, backed by lack of proper planning by his people. SalesBabu is India's best online CRM Software provider when it's come to affordability and reliability of services.
Your customers are important to your business. In fact, no matter what your industry, no matter what your focus, no matter what kind of products or services you offer, your customers are the single most valuable asset of your organization.