For every business, the one thing which is more challenging than finding potential leads, is converting them in a successful sales. A business looking forward to make it big in the market with a good conversion ratio, sales tracking and management is one of the most important steps to forward with. The ability to track your leads, manage and accelerate the lead undertaking will be the best way to increase your company's sales.
Also, the Sales CRM software which eases the activity of acquired leads and helps in creating the best custom sales appeal can be most profitable for your sales processes.
What is sales tracking system?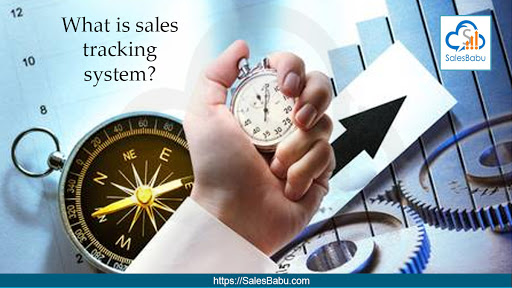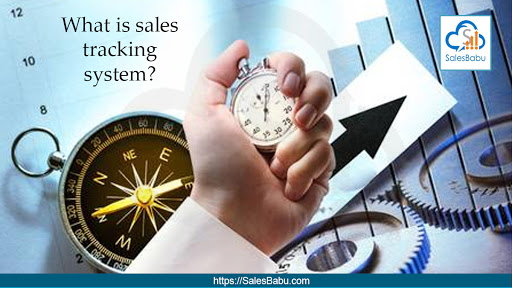 In order to manage a sales order, you need to simultaneously manage multiple ongoing sales activities. This may include various tasks such as lead assignment, team management, lead activity assignment, deal closures, and revenue tracking. To consistently track and manage these different aspects can consume a large amount of time and resources. Instead, a sales CRM software like SalesbabuCRM enables you to manage all these activities through a automated sales activity tracker.
With this integrated sales leads tracking software, you can initiate all your lead to sales management processes with a single click system. In short, a cloud-based sales CRM tracking software will help you achieve higher efficiency and precision throughout your sales processes.

Why organizations should use CRM systems for their Sales Tracking?
Usually, with a new business venture we always have cost and human resource crunch. Managing all the incoming leads and sales order manually can be a difficult and inefficient way of handling them. B2B Sales CRM provides a wide variety of functionalities which can automate your regular process and provide more time for sales and marketing team to involve in a meaningful lead conversion task.
Let's now understand in details, the advantages of using a good Sales CRM software.
Lead generation and lead tracking are one of the critical part of a successful business strategy. B2B sales CRM softwares like SalesBabuCRM helps you to channelise your lead tracking process by providing a centralised database for storing all your lead contact data and other related information for lead management.
Once we get a lead source from a conference, seminar or other sources, a cloud based CRM app enables sales or marketing team to document customer information in the common database at real time so that no lead leakage is possible. Once a lead is added to our system, an auto lead assignment process is triggered where this lead is assigned to a sales representative based on location and expertise. Auto notifications in these sales CRM softwares, will notify customers with the details of the product in his interest. Also, various task can be generated to efficiently track the lead further and convert him into a prospective client.
Numerous important details on the interested lead can be added to the records like – lead contact details, source of the lead, interested products, all specific requirement for the customised software and more. These details help the sales team to strategies their sales and marketing campaigns as per the customer's preference and create a client specific product information to maximise the chances of lead conversion.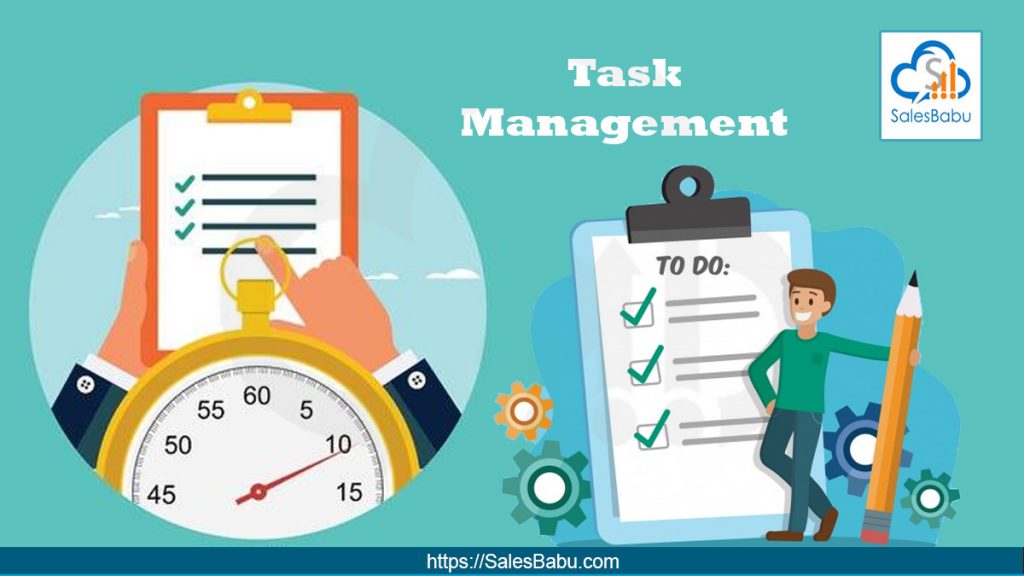 Online task management software like SalesBabuCRM, have sales activity trackers to record all the follow-up process for converting leads into sales orders. It is very easy to assign these task and activities to respective sales representatives, set reminders and drives to completion with the help of these task management software.
Once an enquiry is reported to the sales team, sales activity tracker will create a follow up task to schedule a telephonic call or meeting with the prospective lead and auto assign it to a sales representative. Along with sales agent, sales activity manager will also be auto notified for these task assignments. Once the activity is created, as per the sales status, various other tasks can be created by the sales team to track the lead further.
These activities can also log various notes or customer specifications and concerns to help the sales team to provide a more customer centric support. Various reminder alerts can also be configured for different date and time, so that sales team is notified for an upcoming lead tracking as soon as they login to the sales CRM software.
Sales activity manager can also track pending activity for the team and also monitor the live location of his sales team to plan and assign various task according to the team's location and workload.
With these task management tools, we can even follow our dead leads and try to contact them on regular basis. Some of the studies suggest, that if we follow up a deal lead for 5 continuous times, it's more likely that usually by 5th productive interaction, an uninterested lead will convert into a prospective sales.
With proper activity management using CRM apps and software, we can create task trails which will help us to regularly follow-up up our upcoming sales.
Once the activities are well defined, the sales team can track the leads accordingly and understand the intent of an inquiry. Based on the evaluation of a follow up meeting , we can segregate our interested and dead leads list. Once we separate out our interested leads, we can create various activities to further track our leads with details on interested products.
Product specification, company's manuals and policies can be shared with these leads to keep the clients informed about our work model and product details. These opportunities can be documented in the CRM software to plan further sales activities. Sales Managers can now start creating different quotations and item specification for the customers and create a sales activity plan for gaining further trust from the customers.
There are various inbuilt quotations system in CRM softwares which ensures that each quotation is drawn up in accordance with predefined rules which increases the chances of sales success and reduces the chances of manual errors. The sales team can also add taxes and deduct discounts on total pricing of an individual product, use multiple currencies, download the quotation in PDF format for ready reference, and much more, all just few clicks away.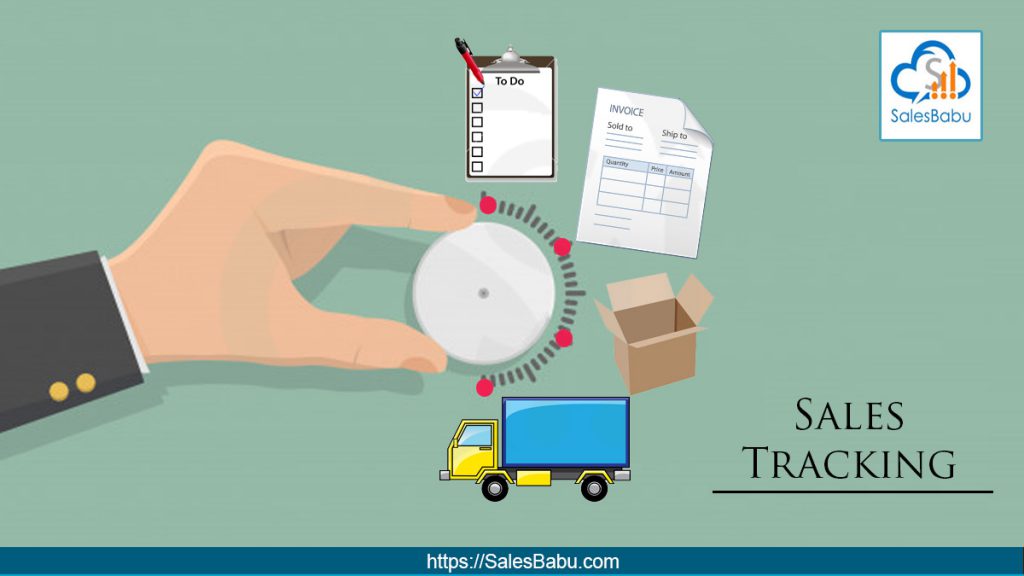 Sales and marketing team are the most important section of the customer management system. With outdated and unorganised sales activities, you cannot reap the full output of your business potential. A good B2B sales CRM will help your sales team to view sales pipeline, product wise sales, revenue, leads status and sales forecasts. It also allows the sales activity manager a real time visibility to customer records, sales activities, sales funnel, pending payments against schedule and more. With these sales activity trackers, you can handle opportunities and increase lead conversion rates. It gives you easy access to all your client interactions and allows live location sharing of sales and marketing team through CRM apps on their gadgets and smartphones.
Online B2B sales CRM software allows all the sales and marketing team members to be connected via the internet on all modes of communications. With centralised database functionalities, sales team can update lead details on the go and provide round the clock support to customer and reduce the overall lead conversion time.

A customer care department contributes the most vital part of the lead conversion cycle. Sales and customer service agents needs to be available round the clock for an efficient and quick lead turnover time. In CRM apps, online web services allows all stakeholders to be connected to the centralised database and update the related lead tracking details on the go. A lot of prospective leads judge your business model with how your sales and customer care team handles their complaints and issues.Hence we need to have an excellent sales activity plan which can provide a complete view of the service agents while responding to any customer query.
Sales activity trackers helps to trace customer's interest and provide relevant data via reports and metrics which can facilitate sales activity managers to strategies their business plan.Various inbuilt reports and stats are added to the CRM software which helps in day-to-day lead follow-ups and lead conversion schemes. Sales activity managers can create numerous customer reports to track the team's performance and also trace out the various pending and dead lead which can be converted to a prospective sales in future.

Sales CRM software also provide after sales support for Inventory and ERP management. These after sales support system helps in maintaining a good customer relationship and also work on continuous client retention programs which not only helps in creating a good marketing strategy but also increases your sales through email and social media advertisement and word-of-mouth through your satisfied customers.
Conclusion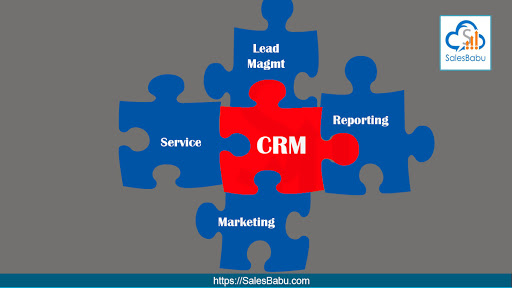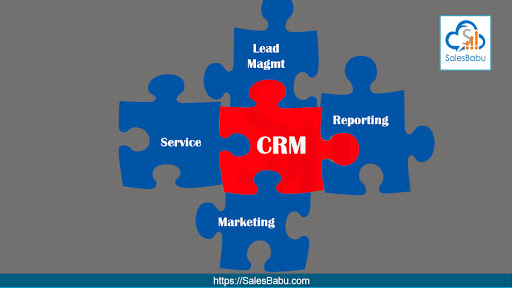 B2B Sales CRM software like SalesBabuCRM is a one stop solution for every business who is looking to increase their lead conversion rate with minimum or no extra cost for their company.
SalesBabuCRM provides all the end-to-end business support starting from lead generation to after sales support with numerous functionalities of third party software integration and helpdesk support. This CRM software not only helps in strategizing your sales activities but also improve your overall business productivity by automating most of your repetitive and non productive work items. There are many customised features which are added to this CRM app which enables it to support various sectors of the economic market and providing a customised and personalised experience to all your business needs.