Being a small business owner it is challenging to run and manage business. Organization of your finances, inventory, time and employees is the key to run business successfully. Always put your focus on customer service because it plays an important role in the growth of business. Starting business is easy but maintaining it is really a challenge.  Small business owners can take benefits from Software for small business. Business plan is essential for the growth of your business.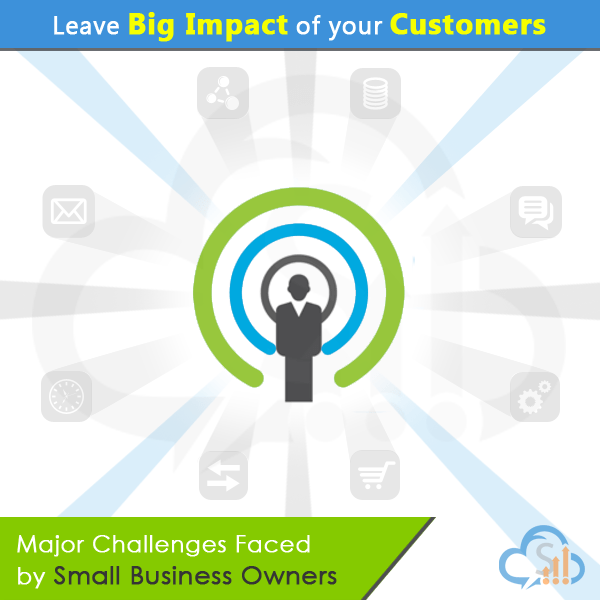 Planning: It is the most important step in business. Do some market research and then plan your strategies.
Why planning is important?
Reduces Business Risks: Many risks are involved in business. Planning helps you to see risks related to business. So you can take precautions to avoid these kind of risks.
Increases Efficiency: Optimum utilization of available resources is possible with planning. It reduces wastage of resources and also avoid duplication.
Provides Right Direction: Sales team get right direction and focused towards their jobs.
Helps You to Achieve Goals: Every organization has goals or targets and it keeps them working hard to achieve those goals.
Major Challenges Faced by Small Business Owners:
1) Time: It is essential for every business to manage their time wisely. Plan everything in advance and make sure that everything should be done on time. Stick to your schedule and make sure that it is achievable. Earn more revenue and save your time by working on small business CRM. Time management is important for success.
2) Work is not Organized: Your work should be organized. As a small business owner you have to wear many hats. Make a list of daily and weekly tasks. Give priority to your most important tasks. Divide your tasks and have some time to relax. Manage your database on one place and track all the details.
3) Money: It is also the major reason for business failure. One cannot get instant profits, put your efforts in work and gradually you will get the results.
How to Grow Your Business with CRM for Small Business?
CRM for Small business is the best solution to manage all the sales activities. With the help of this software SMEs can provide better customer service and up-sell and cross sell more effectively. It will be easy for you to track customer details and maintain customer relations. In a click you can make quotations and sales orders which saves lot of time. So you can utilize this time in making more strategies to run business. Follow-up management is easy and you can also view all the reminders related to payments and sales activities.
Benefits For Organization:
Accounts and Contact Management
Competitor Analysis
Document management on single place
Payment and C-form collection reminder
Lead management
Handles customer complaints efficiently
Helps you to collect and store large volume of data
Better Management of Quotations
Customer Service Management
Provides regular updates and reduce your IT costs
Meet customer needs in a timely manner