Effective sales management plays a crucial and important role in a business's growth and long-term firmness.
The process, in its comprehensive scope, involves developing the sales force, managing the sales operations, and employing sales techniques that drive a company toward the continuous attainment of its sales targets.
Every business and company that earns revenue – big or small – has a requirement for a proper sales management strategy.
This strategy should be aimed at smoothly running all sales operations and management and analysis into a clear-cut sales management process.
This sales management process, in its primary premise, measures and monitors the collective ability of the sales force to actually sell and extend quality sales support to the customers.
A successful sales management strategy includes providing sales support, setting goals and training, creating or updating the sales strategy, and monitoring results.
In order to drive sales and meet sales targets, sales executives need comprehensive data to sufficiently keep tabs on the entire sales activity, starting from lead generation to achieving the forecasted sales targets.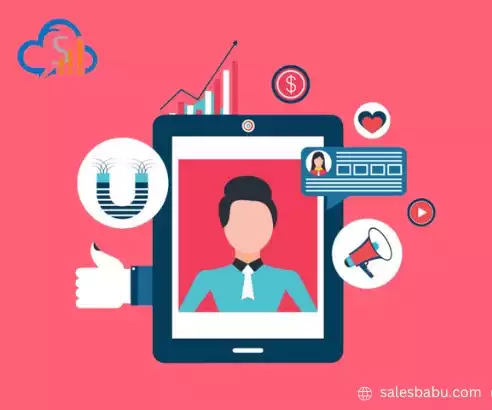 What is sales tracking?
Sales tracking is collecting the essential sales metrics, analyzing them, and using them to refine the process. When done correctly, sales tracking gives insight into each piece of the sales process and helps us to understand exactly how that relates to the goals and quota attainment.
What is sales tracking software?
Sales tracking software helps companies to track, analyze and monitor the entire sales procedure from collecting orders to after-sale services.
It helps organisations identify bottlenecks in the sales pipeline and resolve them with an immediate effect. Also, it points out the areas of success in business processes and finds areas of upgrade with the instance.
Sales CRM software for executives empowers salesmen with ample features and assists businesses to make sure that their sales strategy is moving onwards in the right direction.
Read More – Online Sales Tracking Software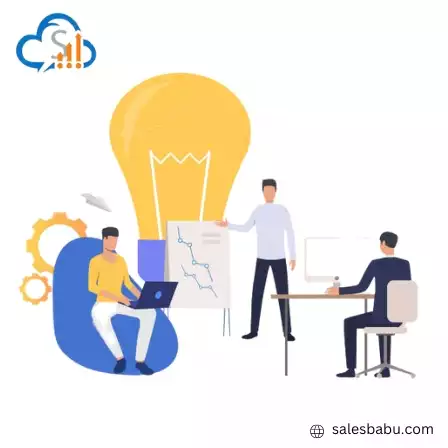 Why sales tracking software is a key factor for business?
Sales management software and Sales Tracking CRM is a modern sales strategy that carries on everything in real-time considering time, cost, and efficiency.
It identifies potential leads immediately and tracks them quickly to make fast conversions and have more sales opportunities.
It supports team cooperation and allows the company to coordinate field sales and remote work. Besides, it reduces human efforts in collecting clients' data and its manual processing.


Why is sales tracking software important for your business growth?
The sales tracking software or sales tracker is important for the business growth due to the following reasons:
1. Single deposit box of business data
Sales tracking CRM brings all business data and customer information to a single location altogether as organized. It ensures easy recovery of business data from any part of the world at any time for improved business performance, sales, and productivity.
2. Cuts lead leakage and accelerate the sales journey
The sales tracking CRM flawlessly captures leads from multiple online and offline channels and sources and brings them together at a centralized location. A set of full-scale lead management features identifies potential leads from a pool of inquiries. Later analyzes, qualifies, and nurtures them to encourage new business opportunities.
3. Customizable Sales Tracking CRM for any industry
Switch to smart sales with a customizable and personalized sales tracking app. Have a complete overview of the businesses' operational and functional style and current marketing trend, and then adopt the most appropriate sales management CRM for the business. Get industry-specific, fully scalable, feature-rich flexible sales tracking CRM and control the end-to-end sales cycle with soothe and ease.
4. Route optimization to magnify productivity
Planned, assign, and control the optimal sales routes for sales executives to get the most out of every day in the field sales. Managers can assign the routes to the executives, or executives themselves can update the most effective route to the central system in real-time. Understand the territory, minimize interruption and maximize the sales in one go.
5. Attendance Management
With the attendance management feature, sales executives or any worker can log in from their device just with a single click from anywhere and start the work. This will get updated in the central system. The sales managers can stay connected with the executives till signing out for the day.
Sales management app or software connects mobile dashboard and web dashboard at a central location that shares the business data with both sales representatives and managers. With the help of this software, sales managers can view sales teams' attendance status from any part of the world at any time.
6. Automatic end-to-end sales journeys
Customizable sales tracking CRM and sales tracker helps in quick and hassle-free sales journeys, that assist in maintaining steadiness in the workflow. Eliminates manual work, helps set in automatic notifications for sales team members, manages time proficiently, and enhances the customer experience for better sales management.
7. Utilize time effectively
Automatic sales activities and integrate the whole sales process at a single location to boost efficiency with the sales tracking App. Managing, controlling, and monitoring the entire sales process starting from placing orders to completing after-sales services. Error-free and authentic sales activities to ensure seamless functioning without any delay.
Visualizing the entire sales cycle activities with powerful sales tracking CRM and sales tracker CRM and knowing order status, stock inflow, stock outflow, pipeline forecasted, leads in each stage, deals closed, and customer interactions in a few clicks. Automatic business reports provide detailed analytics that allows the evaluation of the company's performance instantly.
9. View Customer Preference
In order to provide relevant products, keep an eye on patterns as they are the most crucial symptoms to any business. A clear indication of something going wrong or right during your workflow.
In case a prospect tends to spend hours in the decision making process. An organization which is profiting from rapid turnarounds and fewer contracts, there is a need to be converting as many of your prospects as possible at rapid speed.
With sales tracking software, you can witness that this buying pattern or customer preference isn't just a coincidence. If it tends to happen year after year, there could be a reason as to why such a situation occurs. By tracking your sales, you can research your sales funnel and understand what's causing the situation to arise.
10. Implement best Sales Metrics
Augment your strategy by making clever decision making which is the core of every successful business. During workflow with multiple moves to take, in order to ensure you're making the right decision, try teaming up with sales tracking software that can help you depend rather less on instincts and more on researched evidence.
Implementing the action on the results of your sales tracking, nothing to wonder about what could happen. Utilizing patterns from old sales to remove bad techniques and foster good ones. With the help of tracking sales functionality, it makes a business aware of what's going to happen.
Rather than dodging around the methods thinking which ones will function, you can utilize sales metrics to figure out your best operating methods and implement such across the board.
As well as sales tracking could also help in preventing losses as it helps scaling your brand at an above average pace.
Conclusion 
Customized sales tracking CRM is designed for all small-big companies to streamline, automate, and visualize their sales journeys obstructing all the communicational and operational loopholes.
With a perfectly implemented sales management app in the system, the company can boost the efficiency of its sales by 40% which can improve its profit levels as well.
The sales tracking software enables the sales team to build a sustainable business environment and accelerate the sales lead process effectively.
It helps track potential leads or customers, manage customer data, forecast sales targets, and plan accurate sales routes which successively helps in establishing long-term stability in the business.
Moreover, sales tracking CRM empowers sales representatives and also manages sales, orders, targets and inventory in a simple way.