In today's digital world, most of the business transacting online with digital commerce is growing significantly. Nowadays, buying process of people has changed and hence it is time to transform the way you sell. Days are gone when manual processes were preferred. Customers now expect to get the deal quotes speedily. Our customers have already embraced the digital realm and leveraging software solutions to accelerate business processes. CPQ (Configure Price Quote) solutions can help improve quote accuracy and thus expediting customer response time and sales cycles.
Configure Price Quote (CPQ) solutions supports making sales stronger across all your channels and therefore, transform your business with increased opportunities for bigger deals faster. It also empowers your partners and team to make well-informed decisions for your business development.
Make quoting easy with CPQ (Configure Price Quote)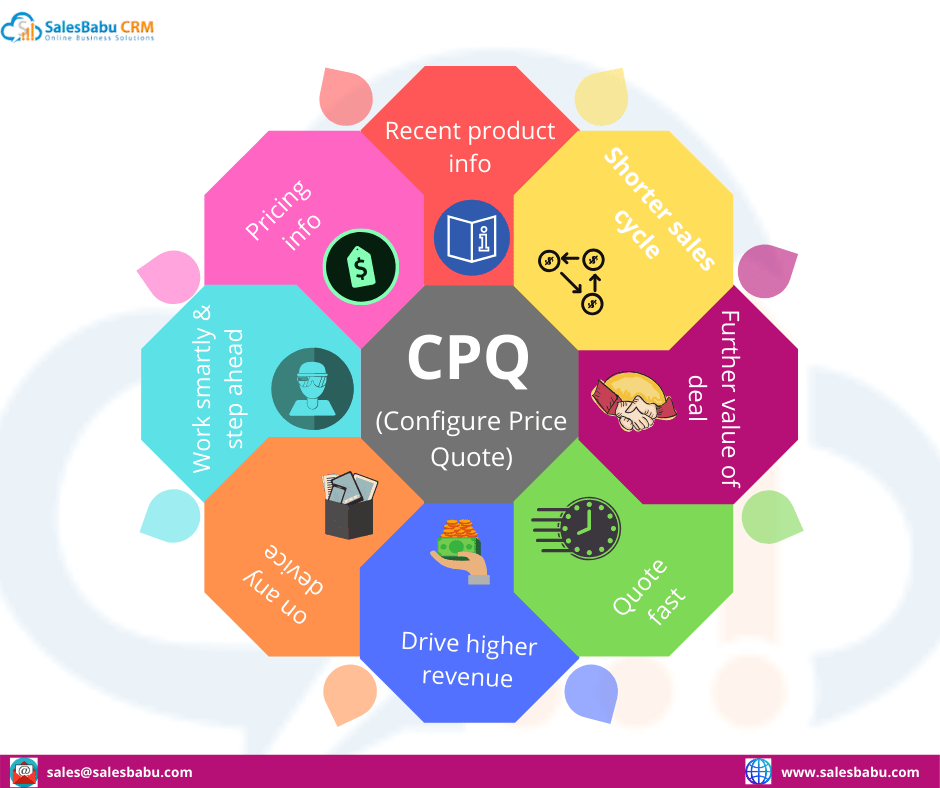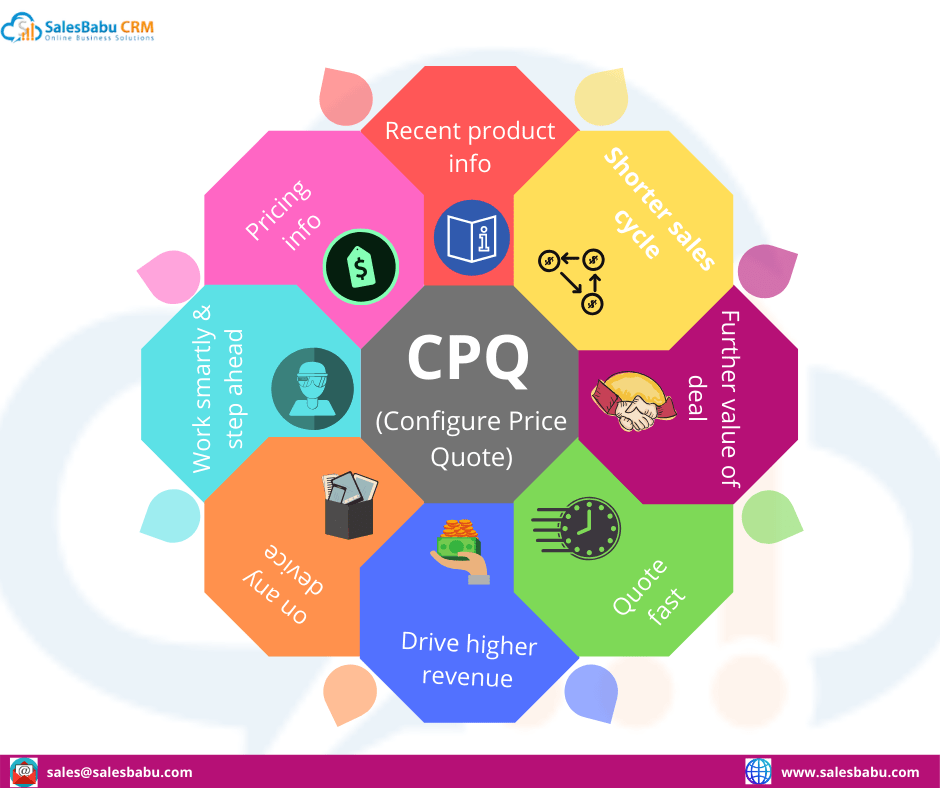 In today's world of advanced technology in the business, it is clear that CPQ is essential for companies with complex services, products, and channels. With the CPQ solutions, you can make your complex product, pricing, and business rules available to the sales team and partners in real-time. Therefore, always get the required tools, guidance and information quickly and precisely. These features of CPQ makes sales quotes easy to configure, price and quote a deal accurately. Additionally, the CPQ solution directs the behavior of partners and teams to accomplish stronger business goals. Moreover, CPQ makes your sales organization smarter, and your business becomes more competitive, agiler and increases your top line. With CPQ, you not only get armed with accuracy and speed in your business, the power to dramatically impact your valued customers.
So, let's first have a look at –
What is CPQ(Configure Price Quote)?
CPQ, or Configure Price Quote Software is a sales tool designed to help organizations produce accurate and highly configured sales quotes making all of the complex product, pricing, and business rules automatic, centralized, and available in real-time, so sales team has everything they need at their fingertips. Thus, the outcome is an increase in revenue by helping all channels sell more, bigger, and sell anywhere. CPQ boosts sales effectiveness by giving you the power to create the best quotes possible, for most complex products, pricing or channels.
Read More – What is a Sales Quotation? Tips to Create Impressive Quotations
What are the benefits of CPQ software for your businesses?
As the companies and their services or the product lists will grow, it becomes very difficult to manage the pricing of the product, identify great upsell opportunities, and keep track of the deals that are being offered by our competition. On top of this, sales reps are not given up-to-date information about the pricing of their products, leading to lost opportunities and slower quote times. Configuring a quote might be a very time-consuming task, especially when the censorious data is not that easily accessible in real-time.
Configure Price Quote software will eliminate all these problems. The sales cycle will be faster, pricing data is much more accurate, and the opportunities to upsell and bundle are captured very much frequently. At the same time, the company might prepare the orders quickly without increasing the potential for error. And lastly, because the pricing data is more streamlined, workflow is also streamlined, your time is saved and much more sales can be made.


How CPQ Transforms Your Sales?
CPQ comforts you closing bigger deals swiftly with visibility into the most recent product information and pricing. CPQ has the capability to quote fast and from any device. Moreover, built-in analytics and intuitive workflows make your reps to work smartly and step ahead. CPQ minimizes errors, and shorten sales cycles. Companies of all sizes can take advantage of most of the CPQ software solutions to drive higher revenue. Let's see how.
# Increase Speed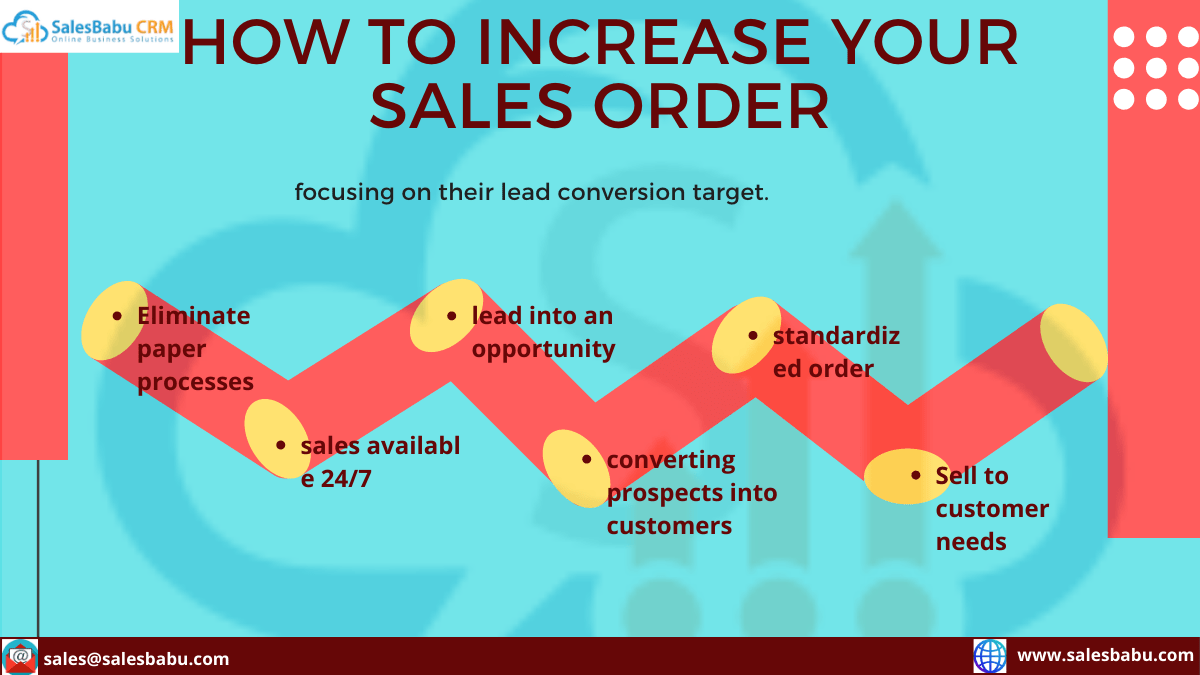 For efficiency and speed, CPQ is an important sales tool, as it directly impacts your win rate. CPQ simplifies business complexity while minimizing manual quoting. As it simplifies the manual quoting process, errors are reduced as well as sales reps get more time to focus on sell. Furthermore, CPQ reduces the sales process through a centralized point for every product and price. It has a user-friendly dashboard along with the configurations which handle the complexity of each product seamlessly.
# Eliminate Errors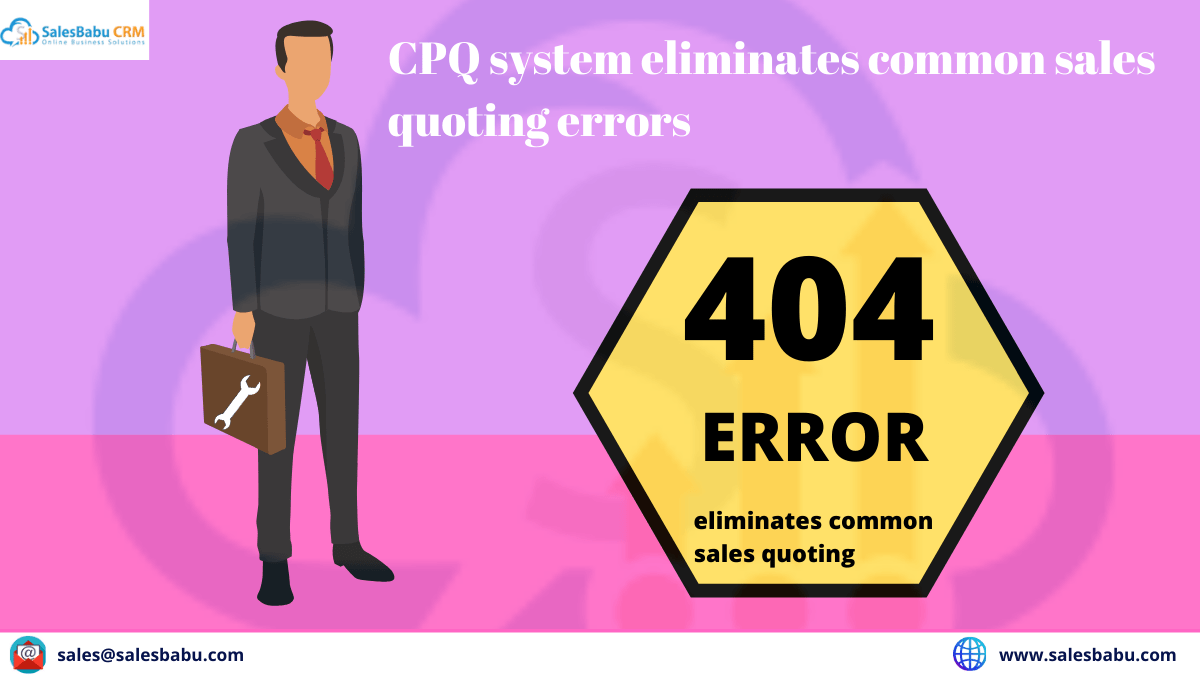 CPQ system eliminates common sales quoting errors and minimize the problems they cause to sales. The impact to your business is extraordinary; when information delivery and timing are optimized through CPQ tools. These (CPQ) solutions allow organizations to ensure automatic compliance with product, pricing and business rules.



# Enlarge Deal Size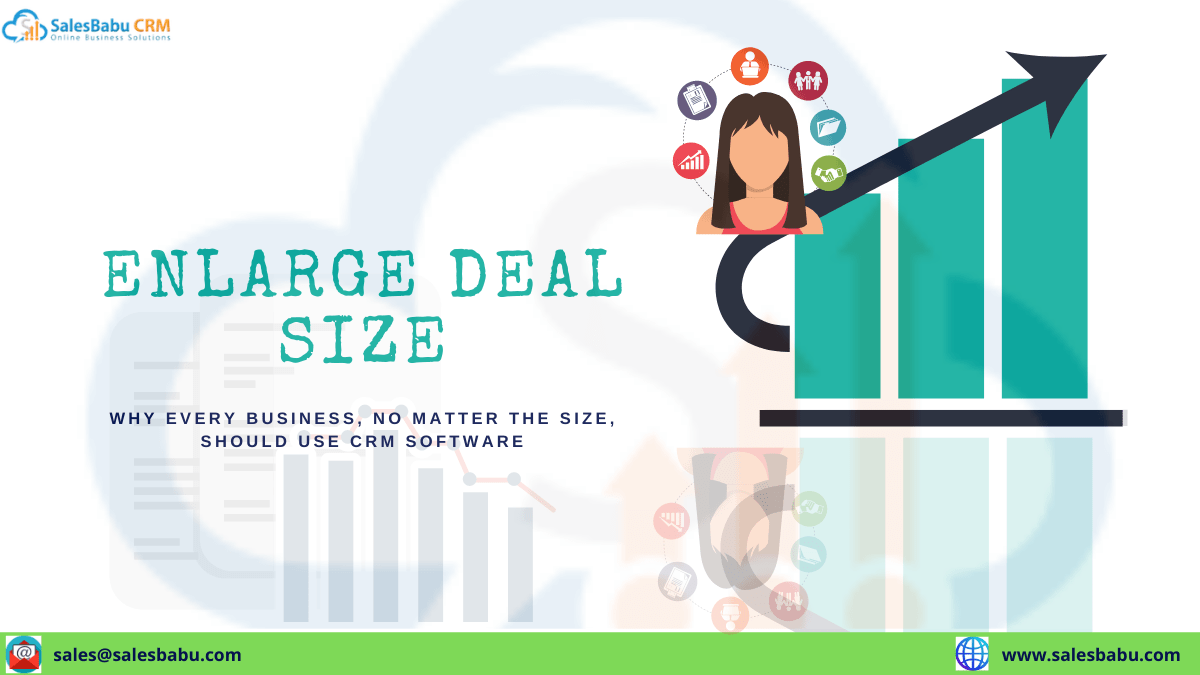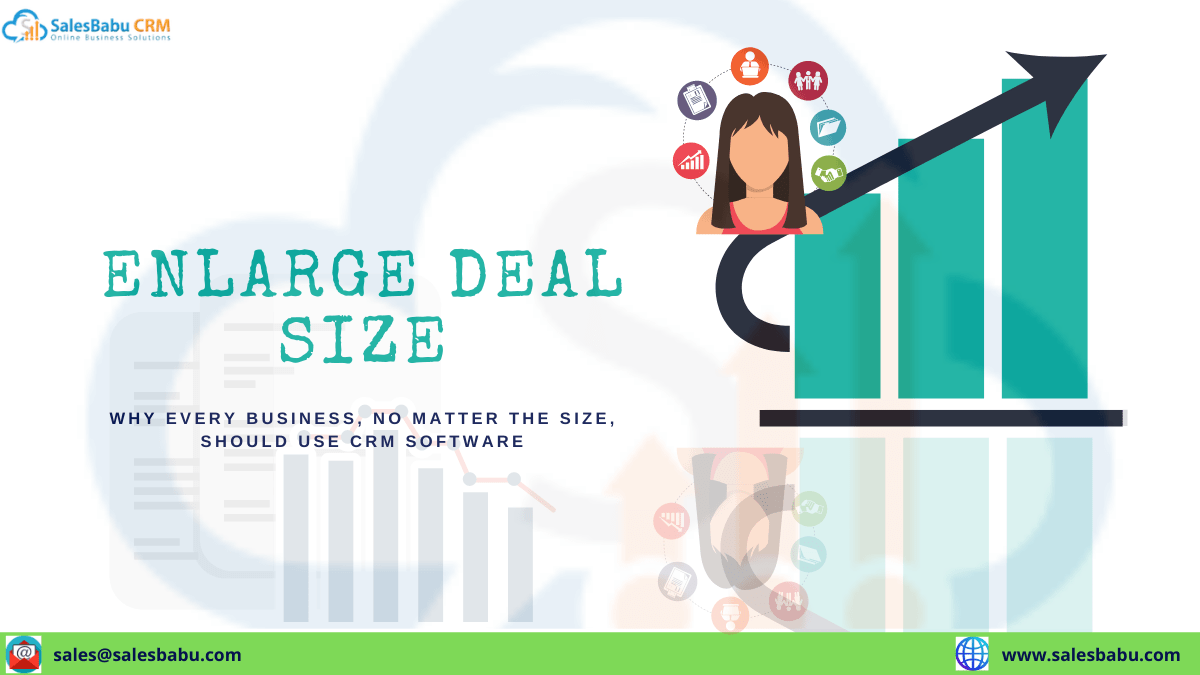 A CPQ system which is highly developed assists the user to boost your deal's value. Encouraged promotion focuses on cross-sell, and up-sell opportunities as quotations are built, and products are configured. This feature accelerates time to close.
CPQ solutions cater to have a direct impact on sales, and exclusively on deal momentum. It facilitates a company to configure the right products, at the right price speedily. This empowers a company to bid and win time-sensitive business, which is crucial in today's competitive B2B landscape. So, maximize the benefit and accelerate your business growth.
Read More – Why Every Business, No Matter the Size, Should Use CRM Software
Does your Business need CPQ Software?
Are you struggling with excessive deal cycle time; as a result of slow quoting process or approval time? Is your company every day facing excessive manual errors, or out of date product and pricing information. Do your sales rep fail to take leverage of opportunities, like up-selling or cross-selling? Do you face the lack of visibility into your sales process?
These are common problems, which CPQ software succeeds. CPQ software is extremely useful with shortening deal cycles and eliminating delays through the automation process. In case your company is facing challenges from any of these above-described problems, CPQ software can have an immediate effect on revenue growth and customer experience.
CPQ will help to centralize and automate the rules on the product, business, and pricing. With its centralized structure, the sales team will be able to access the information in real-time whenever and wherever they need it. It also enables the users to generate custom quotes on the products, services, and packages based on using the custom configuration and a predetermined set of pricing rules like bulk orders, handicaps, discounts, season, location, fluctuation in the prices, and still more.
Approaches to Configuration
CPQ identifies the ideal combination of products and services for each customer. If a company provides many different products, each with its own set of options and upgrades, it can become very difficult to individually tailor the best solution. Normally, this process results with errors, with each rep providing a different solution. CPQ, however, provides a path that guides every rep towards the correct product and removes individual error through automation. Companies now can present the best product configuration for every potential customer.