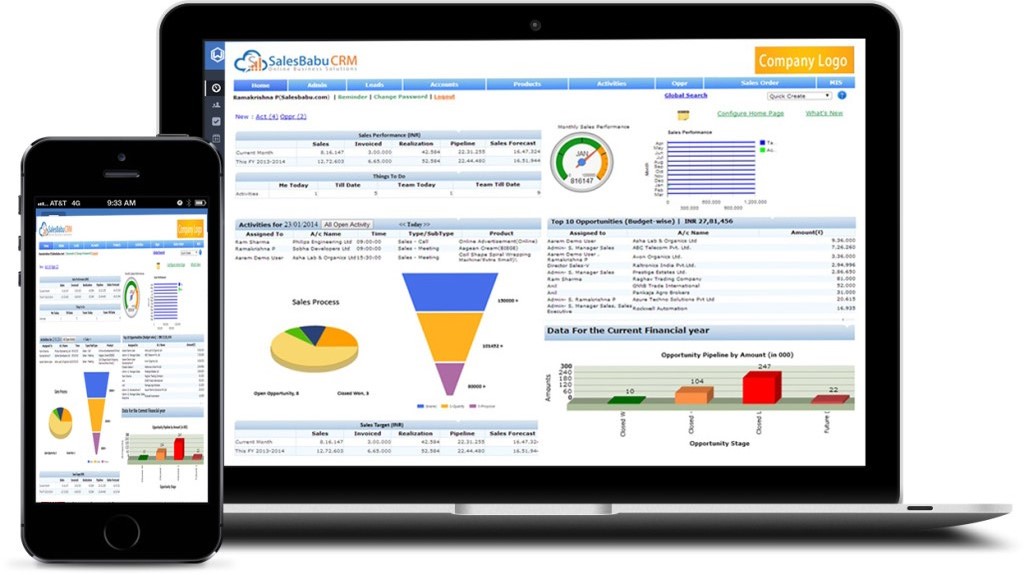 Often, when we hear of customer relationship management (CRM) software our mind automatically think of sales initiatives. It is right that primarily sales people most use CRM software because they are nerves of any organization; they work hard on making the sales happen and retain the sale for the company for future business.  CRM has been used as an universal term for Sales Software. If we strip away everything that makes CRM a sales-helper and take a look at its core, it essentially becomes a business process organization tool and an actionable database. Once you learn to see beyond the common terms used in a CRM such as 'lead', 'deal' or 'pipeline', you'll understand what this software is all about.
However, use of CRM is not limited to Sales People alone. If you would like to implement a CRM for other part of your company you have two choices you may choose an industry specific CRM OR go for a customizable CRM
Industry Specific CRM:  These are the pre-paired CRM software's that were built to facilitate the workflow in a certain type of business or activity. In these software's you get not only a present system; but, also an example or a best practice in your business. On the downside, they usually cost more than the customizable CRM. But, there are cloud based CRM like SalesBabu CRM Industry Vertical Solutions  which are cost effective, ready to use, software's with full system assistance.  They are best for beginners or small and medium enterprises, since they need not to invest in training and customization. They just buy and ready to go with the software.
On the hand Customizable CRM Software Solutions allow you to change almost everything about it, from structure to the naming conventions. This way you will be able to transfer your actual workflow into the system, but you need to have a clear understanding of your business processed and their units. Along with that you need sufficient time to implement and train your staff on the customize software.
Despite of Sales CRM software, CRM is able to help organization handle the activities like Marketing, After Sale Service, Customer Help Desk, Inventory Management, Expense Management, Online ERP, Payroll Management all for managing specific different departments of an organization.
SalesBabu Industry specific CRM is available for Manufacturing, Services, Sales & Distribution, Retail, Pharma, Travel, Education, Real Estate, Call Center, Chemical. To know more call us at   +91 9611 171 345 and write with detailed queries at sales1@salesbabu.in