The sale is a process of continuous efforts in the right direction, but when we have to generate the lead and nurture the need to have sales; salespeople generally focus on generating more and more leads. This action creates a bundle of non-processed leads on the table; which could be processed to have the business. Have you ever identified the Actual reason why your sales team struggles so hard to close the Opportunity? What is going so wrong your sales funnel is choking with sales hold or dead account at the end-stage. And how a Sales Tracking Process can help to sort this issue?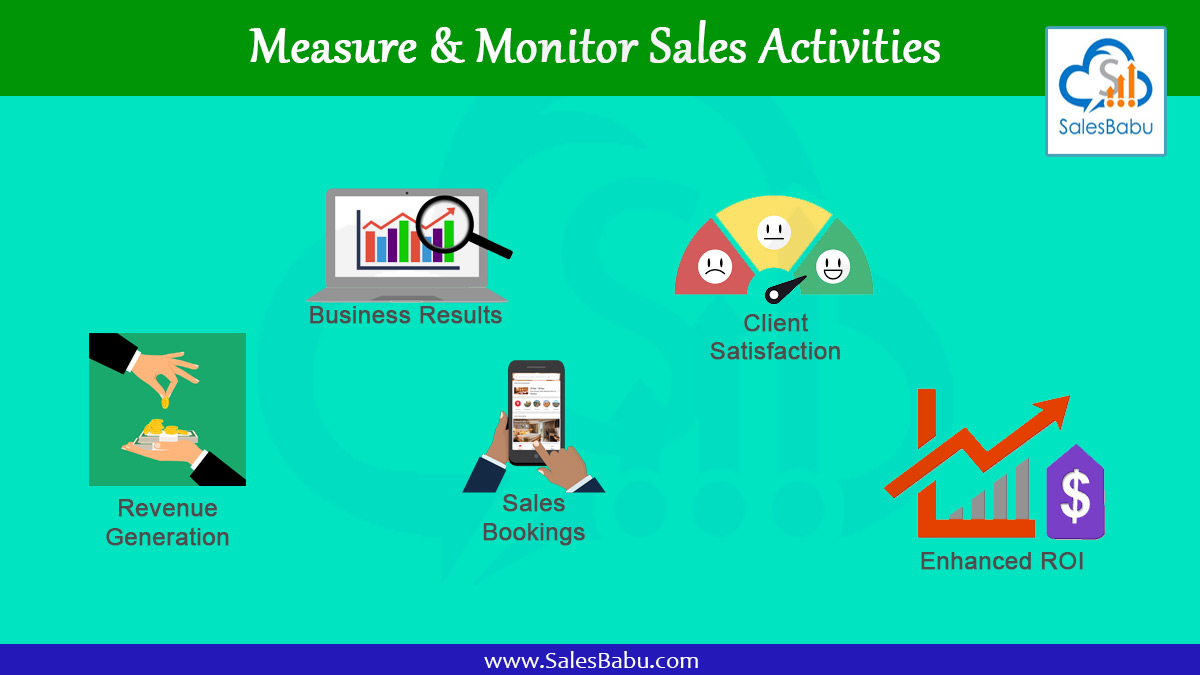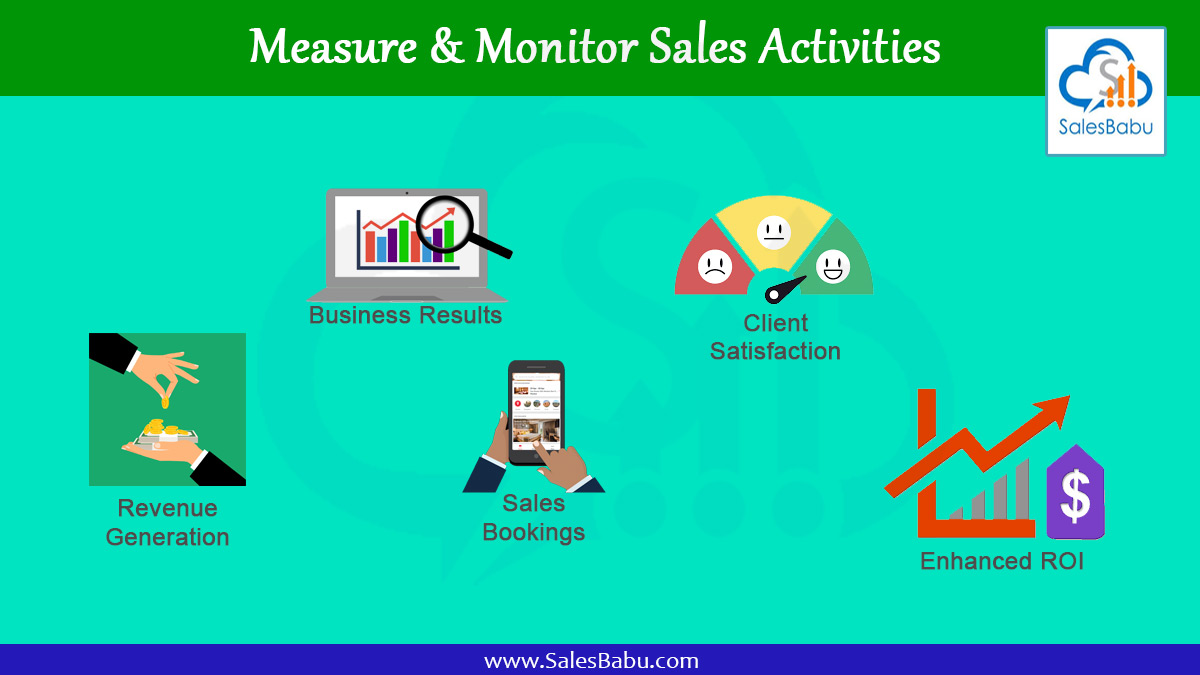 Most of the common mistakes in Sales Tracking are:-
Wrong Start – As inquiry received, without analysis, the sales initial process of setting meeting, sharing details starts. It's the wrong way of approach. Always remember Start Should Be Correct. First, analyze what the customer is really looking for? List the requirement and match your product/services. Many times product names may match but the client may be looking for something else. The client may not know the correct name or not have clear knowledge about the product. Make a questionnaire to understand the need.
Wrong Timing- After identifying correct Lead, what to do now? Start rigorous follow-ups, set a meeting, run –follow- run. "NO" a Big No.
In fact, without wasting time check at what stage this Opportunity Stands? Is it at Initial, Mid or ready to Ripe?
If it is at the Initial stage, it means the stage of just gathering knowledge. It can't be considered an Opportunity. If it is at Mid-stage that's the Client knows what they want then but still, no processes are defined like who will make a decision, when to buy, at what price bracket, etc then this Opportunity is also not Urgent Requirement. It is also not an opportunity to be taken up rigorously. So, don't put much time and no regular follows required, till the right time comes.


Right Opportunity: When you make sure the client knows what to buy and have made up mind to buy & need it to implement. Then it is the right stage to grab this Opportunity by rigorous follow-up. Right opportunity at the right time always gives you business and by using Sales CRM, you can get various opportunities to make good-faith relationships with your prospects. You get to know about their doubts and questions, you know their needs and understand why they are going to choose you. This information enables you to take one step ahead to communicate with your prospects and satisfy their expectations in the Sales Process.
Questionnaire Technique is very useful to identify Right Opportunity Right Time to direct Efforts to Right Direction.
Well, let us discuss the importance of Sales Tracking in any business – Process of documenting all the conversation-starting from the entry of prospect in conversation till sales funnel like email, phone call, minutes of the meeting, quotations, etc.is called Sales Tracking. Here you know how many prospects will be entering into a final funnel.
How you can set up a Sales Tracking process?
Step 1: Identify your audience: You need to know who could be your customer to take any action to grab a sale. For any sales and marketing plan, you need to know the kind of customer would be interested to use your service/products. Before you can define your target audience, you must do research of interest, requirements and needs in the current time with competitor analysis.
Step2. Identify your lead sources: The second most important thing which needs attention is your lead sources. Where your target audience is discussing their needs, requirements, and expectations. The possible way customer can reach you for their needs. Direct Search, Emails, Contact Forms, Promotions what will be the best referral source of having opportunities. You need to figure out what social media platform is used and what keywords your prospects used to find out your products and services.
Step3. Define lead stages – to nurture the opportunities finally meeting the sales target. They are like steps to be achieved in the process of lead nurturing so that each lead opportunity can be converted to a sale. The stages can vary from business to business; but it could be like cold lead, prospect, warm lead, hot lead, and customer. These labels will help you to check the status of your lead in the Sales Funnel.
Step4. Define the various ways your lead can engage with you: It is important to define and analyze what strategy, what media or what marketing effort is getting more leads or business for your company. To understand – this could be email, webinar, cold calling and personal meeting. Basically, list all points of communication.
Step5. Setup measurable metrics: What exactly you like to measure with the Sales Tracking System? – Amount of traffic? Visitor's time spent on your website? Or the average time visitors take to be your customer? You need to set up the metrics to measure your sales effort.


Read our blog : Are You Wasting Money & Time on Your Lead Source?
Sales Tracking doesn't just stop with knowing how leads interact with you. It also gives you access to information reporting – How the leads are impacting your business and revenue. A good sales tracking process measure the following metrics :
Total Sales Per Source
Total Sales in Given period of time
Sales Per demography
Sales per salesperson
Average time to complete the sale
New Vs. Recurring Customer Sale
Total Churn rate
Average Revenue per customer
Features of Sales Tracking Tool :
Easy Customization – You must be able to add up your own lead fields and stages to make more sense to your business. Some of the tools come up with predefined fields and it is very hard to make some changes. Such tools might cause some amount of error in properly tracking your sales cycle.
Detailed Reports – Reports are going to tell you how successful all your efforts have been. Hence, you must be able to get thorough analytics from your tool. It must allow you to create custom reports as well so that you might create reports which are more befitting to your business.
Detailed Web Tracking – The tool must capture every point of contact which the leads will have with your business, let it be an email, phone, or chat. You must be able to know which pages they have visited, how much time was spent on it, and which forms they have submitted. It should also have the ability to notify your users based on when one particular page is visited. Also, it should be able to track the email and phone conversations that the lead had with you, to figure out how and why they convert or why they don't.
Your Sales Tracking App must have the following features:-
Detailed web Tracking
Easy to use interface
Easy customization
Clear Sales Pipelines
Detailed reports
Benefits of Sales Tracking can be counted as more detailed reports and deeper insights into your sales funnels, with team performance monitoring that enables you to perform quality checks from time to time. Sales tracking lets you know which product or service is getting more revenue by demographic or by salesperson and why? You also learn when things are not going your way. You have better communication with your prospects; you monitor their behavior and increase their satisfaction by addressing your customer queries on time.
Sales Tracking App is the best way to keep a close eye on your sales funnel and run the nurturing process, with metrics. It is easy to use the application, which can be installed on any phone connected to the internet.
We are all aware of the love and hate relationship of CRM with salespersons. Though CRM helps salespersons to achieve their target in a structured way; salespeople see CRM as an extra non-paid job for them. Sales CRM Software is a complete sales tracking tool which not only enters the complete data of your prospects from marketing sources, it also facilitates the opportunity management and sales tracking for qualified leads.
Read More at Boost Your Sales Productivity With Sales CRM
SalesBabu CRM is the best sales CRM tool helps you to have sales forecasting. It helps you automate and streamline your sales process and monitor new sales and business opportunities. It has capacity to store customer interaction summary, set reminders and collect contact information. Managers will have access to all the information and strategic reports. Maintain different users, according to their job roles.
Best Sales CRM Software has the capability of tracking sales and all activity of sales field executives – it also acts as Field Sales CRM. By using Field Sales CRM you can build pipeline, increase productivity, and get immediate results from your field sales efforts. CRM Software on go, let you have a sharp eye in the field to see how your field force, utilizing their skills and time to generate business. Also, CRM software lets you have a clear picture of where leads are falling off in the sales process. As a field representative you need to have prospect information on your figure tip, everywhere you go. You need to have a single storage system where you can save customer files for now and the future. Field Sales CRM gives you access to have and store prospect details, conversation history, any document shared in the sales process.
Benefits of using SalesBabu Sales Tracking App:
SalesBabu Sales Tracking App gives you transparency of the sales process and you can have complete visibility of each stage of the sales process. You get free from daily paperwork and it is easy to record information in the structured format which can be understood by all. Managers get real-time updates and also can have several reports with a single click for making calculative decisions. It will make Sales Forecasting easy. Sales Tracking App is capable of handling inventory level information situated on multiple warehouses. CRM Software provides you the ability to measure sales profit and losses. Since it is a mobile app, it provides access to important data 24 X 7 days from anywhere.
Conclusion:
SalesBabu CRM is one of the most trusted Sales Tracking CRM Software that facilitates you to have a clear vision of Sales Pipeline, Nurtured Leads and Qualified Prospects. You can have information on fingertips to use anywhere anytime about what is going on in your Sales Processes. Managers can keep a sharp eye on the field representative's performance and also give timely input to increase their efficiency, thereby increasing sales.