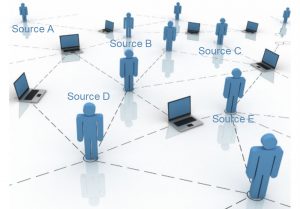 Lead tracking is a vital aspect of sales process. You need to recognize, which lead sources are best and giving you more and more revenue. So your organization can take further steps to make this process more strong. When you track lead source, it allows you to calculate ROI of your marketing efforts. You can identify, which marketing campaigns are beneficial and giving you useful leads. You can better understand that, which sources are giving big deals and are it worth to spend money on it.
Essential Marketing Metrics
You may get information from the sources that how lead came to you for inquiry. This information should be recorded every time because it is important. You can get information like how customers hear about you. You can determine where you need to put your efforts. Main aim of lead sources is to help organisations to improve lead generation campaigns. It is the finest way to monitor the performance of the lead sources.
What are the sources of lead generation?
SEO
Social Media
E-mail campaigns
Online Advertisements
Seminars
Referrals
Website
Efficiency of campaign
Stop struggling to know from where you have got the leads. Lead Management Software helps you to track lead sources to remove this worry. You can make your life easier by automating marketing programs and one can also track the results.
Role of Leads
Leads play an important role in every organisation. With the help of this lead management software you can prioritize genuine leads. You can distribute the leads between the sales people according to their abilities. You can completely track the lead cycle from lead generation till closure. Search filters are also available to quickly search the leads. It saves lot of time and efforts of the organisation.
Benefits of Lead Management Software
Measures the ROI
Complete visibility to the status of leads
Shortened the sales cycle
Track the quality of leads
Saves lot of time
Why tracking is necessary?
If you are tracking sales leads correctly then it will be a revenue generating opportunity for you. You can easily identify the customer's interest and can work on it to fulfill his/ her requirements. With the help of lead tracking software you can separate important leads and general leads. Lead tracking software helps you to track, which leads should be followed and which should not. Each and every detail of leads will be at the fingertips of your sales team. It keeps you focused and organized on the sales process. You need right solutions to meet your company's needs. One can easily measure the ROI in a click. Sales managers can take smart decisions and can discuss on sales lead reports in meetings. Tracking can help you to get details of each and every step of leads. In a click you can convert lead into opportunity.
It makes your sales team more efficient
Your sales team will only communicate with the qualified leads, which saves their time and extra efforts to attract leads. It helps you to filter out unqualified leads. It enables you to identify sales ready leads, so you can focus on it. One can check all the previous interactions with the leads and can make reminder activities on it. Lead management makes your sales team more smart and active towards leads and prospects. You can easily track, nurture and capture leads from anytime anywhere. One can assign leads easily to sales people. You can attach important documents and write notes for your information. Lead tracking software is the online software, which keeps you updated about all the lead details.