Are you struggling for more sales? Sales is one of those challenging tasks at business as you need to focus on systematic sales rather than sounding too salesy. And we are in an era where technology has acquired a major role in the market or society.
So how was sales, back then? Traditional selling was more of a job filled with pressure and anxiety. Whether the customer wanted to buy or no, the sales reps would somehow manage to sell the products even without understanding the customer's requirements. And there was a time when we ignored sales reps or their calls due to the feeling of dissatisfaction laid deep in our heads.
But now things have changed widely. And we are a part of this tremendous changing ideology of "sales". The present market is living in the "what if" wishes that the sales reps back then had dreamt of. Mainly, thanks to the technology! Recently, a few major trends have remarkably transformed the way companies engage their customers throughout the sales cycle.
Read our blog – Three ways How Cloud CRM Software can take your Sales to next level
The major trends are described below: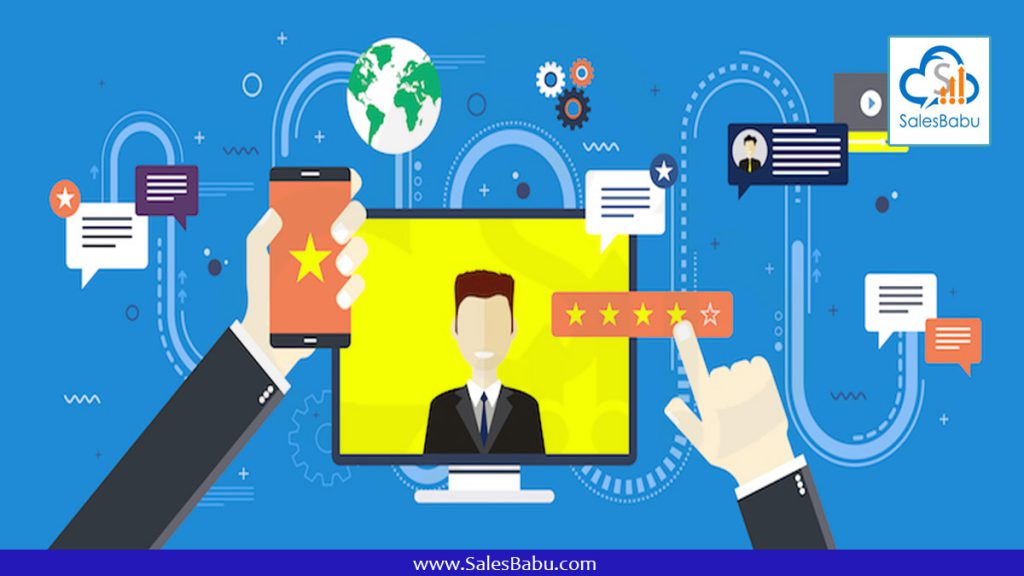 Online CRM On-Demand Tool
Customer Relationship Management Software has emerged as a powerful and effective business tool that automates all the processes involved in sales cycle starting from –
sales enquiry generation
getting the order
order processing/fulfilment
post-sale complain management
After sales service and support
Especially the on-demand CRM system makes it easy to access and update data from any corner of the world and at any instance of time. It also enables you to sort out the qualification of leads. It registers all enquiries with complete details of the client and conversation. It enables you to set reminders for necessary follow-ups and you can assign tasks to the most efficient team member so that lead can be converted into sales. Thus, a good CRM system brings a chain of benefits.
Read our blog – 5 Amazing automation features of CRMs you need to be using


Technology
Technology at present is a basic requirement for the business. Technology has helped in easier way of interacting, collaborating and sharing information across team members across different departments of the company or office locations. Internet has helped organizations & customers to collaborate effectively. Thus, it results in better productivity in business process, customer satisfaction and faster customer feedback.

Ever since smartphones and mobile apps have entered the market they have made their own unique trend. The present generation is completely dependant on mobile phones and apps. And so are the businesses making use of apps to take a step forward and make the best use of them.
Today the number of people accessing the internet via their mobile devices are rapidly rising and with this, it becomes a key requisite to make your web presence – mobile friendly. This will help all mobile users to get connected to you easily via their device and thus your reach will increase exponentially.
Proper Analysis of Analytics
Analytics offer a great analysis, proper predictions and forecasting regarding the futuristic estimation. It's important to analyse all available data thoroughly so that various sales parameters can be properly measured and judged.
With the help of online CRM software you need not have to spend more time on preparing reports. The online CRM System provides automated reports and MIS which not only saves the time being wasted but also eliminates the manual errors.
Strengthen Your Social Presence
Social media is the short term attention span media, where grabbing the attention of the audience is a challenging task. The ability to share images, opinions events, video and the way we carry out business etc is what we do on these social media sites.
Social networks like LinkedIn, Facebook, twitter has helped sharing likes, feedback and comments among the social groups. Social media sites are providing a dynamic platform to promote brands. These are proving to be strong trend setters by giving important insights into buying and selling trends.
Read our blog – Mistakes which ruin CRM and sales process



Conclusion
Improving sales order is not an overnight task or process. You need to put in efforts, be flexible with your business operation and make the utmost use of business strategies. The amalgamation of these new trends with technologies and tools has changed the way how organizations sell and manage their full sales process.
To track sales activities in sales and marketing is the heftiest job in any organization. Most of the organization strives for a system that could streamline their entire process, reduce their efforts and save time. The solution to all these sales managing problems is to have a Sales Management Software. Sales Management Software helps the CEO's to track sales activities, maintain sales discipline by automating the entire process ,reduces their unnecessary efforts and saves most of their energy and time.


Online CRM tools like SalesBabu CRM software brings customer focused & productivity enhancing approach has changed selling and managing sales to science of analysis & centralized decision making with management visibility of end to end sales cycle helping organization in better & effective decision making.
Are you still thinking about which is the best CRM software which is basically a cloud based CRM software? Then don't waste time and feel free to request a free Demo at SalesBabu CRM software. You can visit our website https://www.salesbabu.com/ to know more.