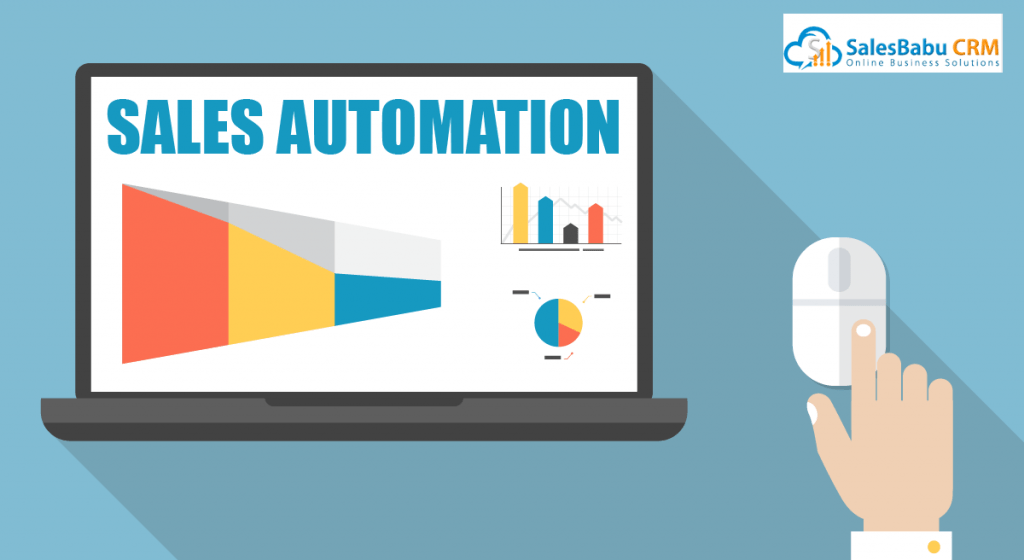 Sales force automation (SFA) software from SalesBabu is the most widely used of sales CRM tools and sales automation software, speeding and streamlining all phases of sales from lead management to analytics and forecasting.
With SalesBabu Sales CRM Software grow your accounts, find new customer and close deals faster – from anywhere.
Close more deals: No matter the size of your company, all sales reps share one common goal — the desire to be a top performer. SalesBabu Sales force Automation Software can help with that. Track all your customer information and interactions in one place, anywhere. Best practices and in-line intelligence help move deals along faster.
Accelerate productivity: Every day and every deal. Here are exclusive sales features to help you focus on what matters most: working with customers to close deals. Anywhere, No matter if you're a representative in the field, an inside sales representative, or you just prefer to work inside your email inbox, do more, from anywhere. Even better, automate complex business processes to drive even more productivity.
Make insightful decisions: From insight to action, there's nothing more satisfying than turning data into actionable insight that everyone can access from anywhere. With SalesBabu Sales Force Automation Software, information is in one place so it's easier to priorities and make quick decisions based on the most up-to-date information. And do it all from any device — a laptop, a phone.
Dashboards offer a real-time picture of your business at a glance. Dig deeper with detailed reports that anyone can create. And access your reports and dashboards from anywhere.
Sales forecasting – Fast, easy, accurate. Get a real-time view into your team's forecasts. Use in-line editing, override visibility, multicurrency support, and more to stay on top of your business.
Nurture more leads: Build your own "lead machine" to improve conversion rates and grow your revenue. Nurture leads until they're sales-ready, then route them to the right reps at the right time. Track the effectiveness of marketing campaigns, making every lead a quality lead. Get the right sales data at the right time. Connect with key decision-makers faster. Easily plan territories. Increase sales and marketing productivity with the latest, most accurate data.
SalesBabu Sales Force Automation (SFA Software) helps you with lead management, sales tracking, sales forecasting, and more, without the hassles of software.