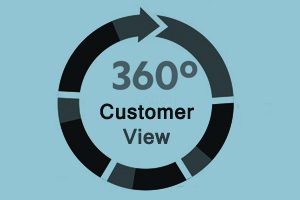 ERP (Enterprise Resource Planning) is a system which basically designed to integrate & get 360 degree Access at all the business resources on a single platform, which provide an internal connectivity between all the departments or internal business functions for lucrative information flow across the organization. ERP can centralized & streamline the spread information related to different business units on a single computer screen, so that concern person can access the desire information easily in couple of minutes. An ERP is a Business management Tool, which helps you to improve different business, functions VIA-an Inter departmental coordination.  ERP integrates all the internal process tiers and helps CEO to have transparency over every process of their business.
How much Verticals can integrate An ERP?
Then the Simple answer is: All Business Process & Tiers
We all known about the functionality of ERP, Lets' take a look on business process, where we can put streamline business functionality& approach altogether to integrate and synchronize all the operational process in a robotic way.
Sales Business Process
Finance Business Process
Human Resource
Admin Process Tier
Operation Floor
Inventory Management
Purchase Management
Production Planning
Production Floor
R&D Operations
Costing & Billing Process
Marketing Management
Supply Chain Management
ERP tracks all the business processes and resources, and streamline & facilitates lucrative communication among all business function.
ERP (Enterprise Resource Planning) Advantages
Sharp Scalability
Lucrative Reporting
Improve Data Integration &Data Sharing Methods
Reduce Operational Cost
Enhance Sales Visibility as a CRM
Enable Business Intelligence
Robust Supply Chain Strategy
Reduce Business Process Complexity
Inventory Reduction
Production Work Schedules
Reduce high Cost to Maintain Store
Cost Saving
Enhance Measurements, Analysis and Simulation Capabilities
Fast Sales & operation review
Sales & Operational Planning
SalesBabu ERP give a 360 accesses & approach at all business functions and allow companies to minimize their operational cost and streamline entire core business on a single platform and get integrate the entire crucial business tier to get lucrative information at any level of operational work.