One of the biggest concerns about startups is inventing some unique and attractive products and at the same time marketing the product on a low budget. Here in this post, we will discuss some methods and strategies used by low, middle, and large entrepreneurs in expanding their businesses. And which selling strategy is best for your company?
What is the meaning of direct sales strategy
Direct sales is the age-old method of sales – means selling directly to consumers from your company. In the direct sales strategy, your company needs to hire a sales team. And the sales team must be good at their work.
Your sales team needs to have full knowledge about your company's product with the tiniest detail and must be excited about selling it for your company. In direct sales strategy, the sales team is directly responsible in the growth of your company. So your company must take serious procedure in recruiting the sales team and giving timely training.
Benefit of Direct Sales
One of the benefits of the direct sales is that the company receives all the sales profitability instead of sharing with the third-party vendor.
In the process of direct sales, the complete lifecycle of the product that is from manufacturing to the end sale is managed within the house which provides a company more authority over the complete process of getting a product to market. When the people creating the products are in touch with the buyers, this provides you with more important information about your customer database and authorizes you to better figure out issues earlier in the product introduction process.
The strategy of direct sales helps reduce costs because as you delay changes in a product life cycle, the more such changes tend to cost. Moreover, diversifying your sales process is also more straightforward with direct sales methods as all the selling is managed internally which makes it easier for businesses to broadcast the changes in the process to sales representatives.
The Downside of Direct Sales
Opting for direct sales might be appealing as they provide companies complete control over the product life cycle but one of the major drawbacks is cost. When it comes to direct sales, it can be much more expensive, as businesses require to improve sales infrastructure which means monitoring distribution and shipping including social media platforms which enables the customers to purchase the product. In such cases any business seeks out to hire and train a sales team which is challenging.
.Read More- Importance of Sales Tracking Software For Your Business Growth


The main means of sales within the direct sales strategy are
Acquisitions
Upselling
Cross-selling
With direct sales strategy your company can control the entire sales process and procedure from start to finish. As your company has direct contact with your clients or customers, your company can even refine these processes from time to time to make the stages and acquisitions of your sales as efficiently as possible.
Read More – How SalesBabu CRM helps Organization to Enhance Sales Productivity?
Managing and building a sales team is quite expensive in nature, and your company may face some expenses burden. If your company looking to adopt with this model, it means putting more money and lots of effort into hiring and training an extra in-house sales team to do the work.
What is the meaning of channel sales strategy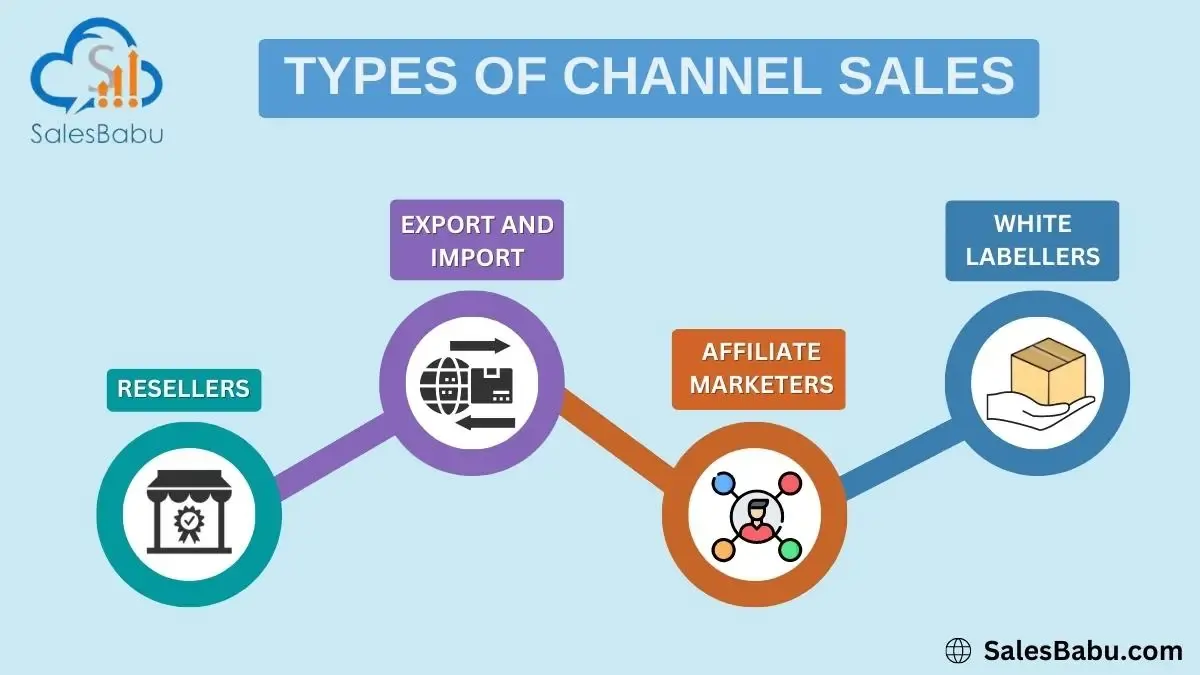 Channel sales strategy is another kind of strategy in which a manufacturing company builds partnerships with third parties in order to get access to a wider reach for the product.
There are a variety of different ways your company can implement partnerships for your channel sales, including:
Distributors
Resellers
Referrals
Managed service providers
Affiliate partners
Consultants
Some Benefits of channel sales for your Manufacturing or service company
The significant reasons that channel sales are quite popular with SaaS companies are
Reduction in sales and marketing costs. Your company's partners will be doing a lot of this substantial lifting for you.
It is that model which can easily be scaled. You can enhance your revenue and even can reach by bringing more partners on board.
Instant credibility by being connected with a well-known partner brand.
There's no need for expanding your existing and current team, as a single channel manager can handle numerous and countless partnership deals.
Read More – Lead Management Software System
The low sides of channel sales
Bringing third parties into the management to help your company grow your business makes sense in many ways, but it's also important to study the low sides before going all-in on channel sales.
The greatest sticking point will be the revenue margin that your partners will be going to take from each deal from your company. Negotiating a fair margin price will be up to you, but your company can expect to lose revenue as much as 50% from each sale that your company's partners close for you.
When your company is weighing up this loss, it is very much important to take into account the reduction of your consumer acquisition costs, and the increment of your company's overall sales volume.
If your company relies on monthly recurring revenue (MRR), then the calculations and metrics around this are quite impossible to predict when third parties are involved in the management. Your company may have no control over its sales process and you may be at the mercy of its sales department when it comes to opportunities to close sales deals on your company's behalf.
Choosing your right sales partners carefully is very much critical for your success in this type of relationship. Partnerships may quickly turn into a sour relationships if communications and support somehow to get broken, or if there are conflicts of interest between your partners and your direct sales department.
Direct sales or channel sales – Which strategy is best for your startup?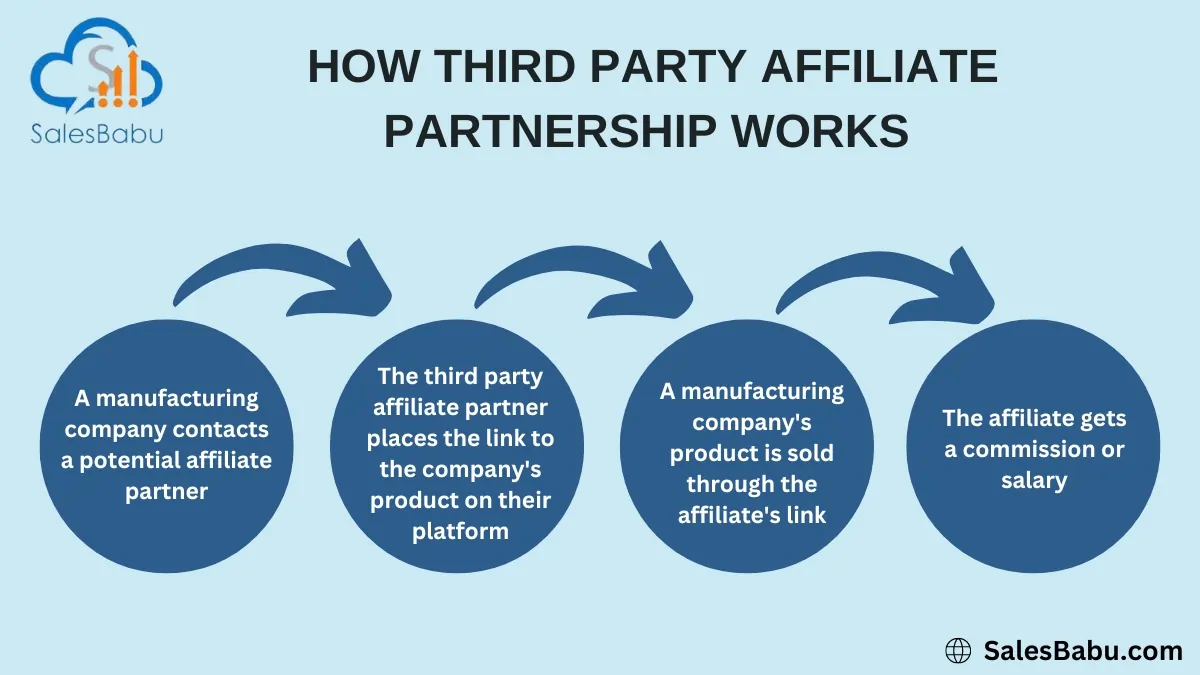 Most companies begin their journey with hiring a sales department and taking the direct sales path, summing up channel sales further down the track.
Although some businesses tremendous success using channel sales strategies, it may not be the best decision for every company.
If your company's product is new to the market and your company is still developing, and testing, and finding the product-market fit – your third-party partners will find it quite frustrating in trying to keep up with the changes. In turn, this is quite difficult for them to market your company's product successfully to their own consumer base in a targeted geographical regions.
Read More – What Is SalesBabu CRM Software?
Your target market is also an important factor to take into account with channel sales strategy. When your company sells to enterprise customers, the market may be too slow and small for this model to work well for your company. Independent and small to medium companies make the most sense as a consumer base when you're looking at third-party channel partnerships.
Even though you are setting up channel sales may be more cost-effective than hiring a sales department, your company still needs to invest time in identifying, connecting, and building relationships with the right partners for your company's product. If your company relies on predictable recurring revenue for your business, it is best for you to wait until you have more readily available cash flow before your company starts investigating the channel sales route.
Experimentation and time are the best ways to make a balance between the two sales strategies and see which one is most effective for your growing business.
Read More – What is CRM Software ?
Channel sales vs. direct sales: Conclusion
Choosing between a channel sales strategy and a direct sales strategy largely depends on the type of product your company is going to offer, how much predictable profit revenue you need, and who are the targeted customers.
Your company needs to think in terms of profit margin and whether your company can afford to share some percentages of sales to third-party partners, or whether your company wants to keep all the profits to itself.
Finding a good balance between these two strategies will help your company to take your offerings to a wider market while still having control over your sales process and maintaining enough predictable monthly profit revenue.