WHAT IS A CLOUD PLATFORM?
Cloud Platform enables developers to build, test and deploy applications on highly scalable and reliable infrastructure.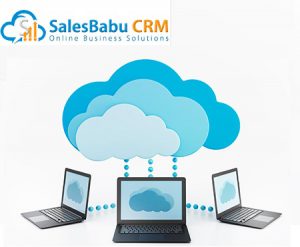 WHAT IS CLOUD COMPUTING?
In Today's IT infrastructure "Cloud Computing" has its own nature and importance, cloud methodology enables companies to reduce their In-House IT infrastructure and its cost.  For example, Companies have their own computers which run on Windows Server or Linux servers or might be on other OS software which provide a platform to you for your IN-House applications. In the Same way cloud platform is same thing, which is a foundation for running applications and storing data. The major difference is that, this runs on various data centers, who owned by an external service providers.
Now time has been changed and SME's can take the advantage of Cloud Computing and using SaaS (Software as a Service) On-Demand Solutions to enhance their work productivity and to reduce maximum IT infrastructure cost and man power at their End. Now Employees work tasks is easy and it saves the infrastructure and unwanted manpower cost and provides visibility from anywhere. Cloud computing technology enables customers to keep database on clouds safely and whenever required they can retrieve from it. Cloud Platform enables organization to take On Demand software services from anywhere at any time, allow to pay according to your needs and reduced operational cost.
Benefits of Cloud Based software
Save -On Premises IT Infrastructure Cost
Enable for Centric Database
Enable Real and Transparent Functioning
Allow organizations for Fast deployment of new business
Reduce Business Risk @ capital & operation level
Scale & Reach Globally
Enable for IT spending intelligently
Software Installation not required – use through browser
Easy application Interface
Allow integration with major Enterprise Solutions
Allow to licensing model subscriptions
Enable MTR tool -Money, Time and Resources.
Enhance Business Scalability
SalesBabu CRM Indian originated company, who catering customers globally and pioneering in providing software solutions on the cloud. SalesBabu On-Demand CRM based on SaaS Platform which help out SME Sector and businesses to reduce their IT Infrastructure & Manpower Cost and allow them to grow their business with the help of Cloud Computing.