Every business must be led by a smart manager. Every department including the sales team, the marketing team must have an efficient manager. The sales team must be able to identify the loopholes within its sales team and the organization so that it will be easy to improve those parts and make sure the business works better. There are certain responsibilities that every manager must follow so that their business can run well and be a successful one. Using CRM software becomes very important for the business as it helps solve many problems related to customers, prospects, and their relationship with the business organization. The sales manager must be wise enough to understand the importance of the business with CRM software and must be able to analyze how important CRM software is for the development of the company. When the manager understands the importance and benefits of CRM software, he or she will be able to adapt and deploy the CRM software for a successful business.
Below are features of a smart and effective sales manager:-
Crystal clear and simple rules: It is a very well-known fact that every business has its own business plans, strategies with unique Key Performance Indicators (KPI). Every business manager and the team must analyze, research, and work on how to set their plans and strategies for a better business ensuring a positive experience.
Choosing the right candidate: Hiring the best candidate who can make sure the success of the sales team would be the best choice. The sales team must be wise enough to plan according to the loopholes so that they can increase the sales. They must make sure to work according to the criteria of their business.
Attitude: A sales manager must always have a positive attitude that would always enlighten the mood of his or her team members allowing them to work effectively. The sales manager must be efficient enough to understand the issues related to the sales and business and must be able to solve them with a positive attitude.
Leadership Quality: A sales manager must be able to understand his or her team members, analyze every attitude of theirs so that it will be easier for him to deal with them. The sales manager must always be supportive and must allow the team members to share their insights and make sure everyone in his or her team is treated well with a good leadership quality.
Effective processes and methodology: Planning out things does not become important when it is not planned out well, every business might have its own protocols, plans, and strategies but they must be effective for them to work well. Having an effective process and methodology is another important part of the business to run well. The sales manager must be capable enough to identify the problems, research them, and then plan and write strategies accordingly, only then the business will be able to run well.
Hence, a sales manager must be a person who is filled with a positive attitude, very supportive, and one who is capable of planning out things well.
Read our blog – Take this Quiz to Explore "ARE YOU A PERFECT SALES MANAGER"
Online CRM Software
As the days are passing by, new technologies come into the picture, every field has its own way of using these technologies for the benefit of their organizations and companies. CRM software has been used widely across the globe by many business organizations to achieve success in their business. The CRM software has been getting upgraded as the days are passing. The online CRM software allows the use of the tool from anywhere, on any device, and at any time. Suppose the customer wants to know something about your product but the time seems to be odd, you can still help out your customers and prospects by logging into your online CRM software using the facilities provided by it as it allows you to login from any device and at any time. Since customers play an important role in every business organization, having good customer support will make them happy and this will in turn allow your business to run smoothly with more customers coming in.
Online Sales CRM
The CRM systems allow business organizations to maintain a good relationship with their customers and prospects which is very important for a successful business. Making your customers happy and being sure that they are satisfied with your products and services. The online sales CRM is a tool that would allow the sales team to analyze their drawbacks and where exactly they are making a mistake that the sales are not growing enough and it will provide an opportunity to improve the parts where it is required and make sure the sales will increase, but one must know how exactly to make use of the online sales CRM for the benefit of their business. Researching the sales graph and points will help the team to analyze the mistakes and correct them. Using the online sales CRM is very beneficial for the growth of any business.
Read our blog – Skills for Successful Sales Manager
Cloud-based sales CRM software
The CRM software unites all the teams within a business organization and allows the team to make sure that work becomes effortless and saves a lot of time. The CRM software which is implemented on a cloud is the cloud-based sales CRM software. The cloud-based sales CRM software allows the sales team to manage its sales and helps in high sales. Increasing sales is another important part of any business, they must be able to attract many customers and tell them the importance of their product and must make sure to grab the attention of a huge number of customers and identify the prospects. Cloud-based sales CRM software helps the organization to work effectively at any time without being concerned about the time and place. It has got many other added advantages which include flexibility, cost-effectiveness, security, and so on. Using the cloud-based sales CRM software will be very helpful for any business organization.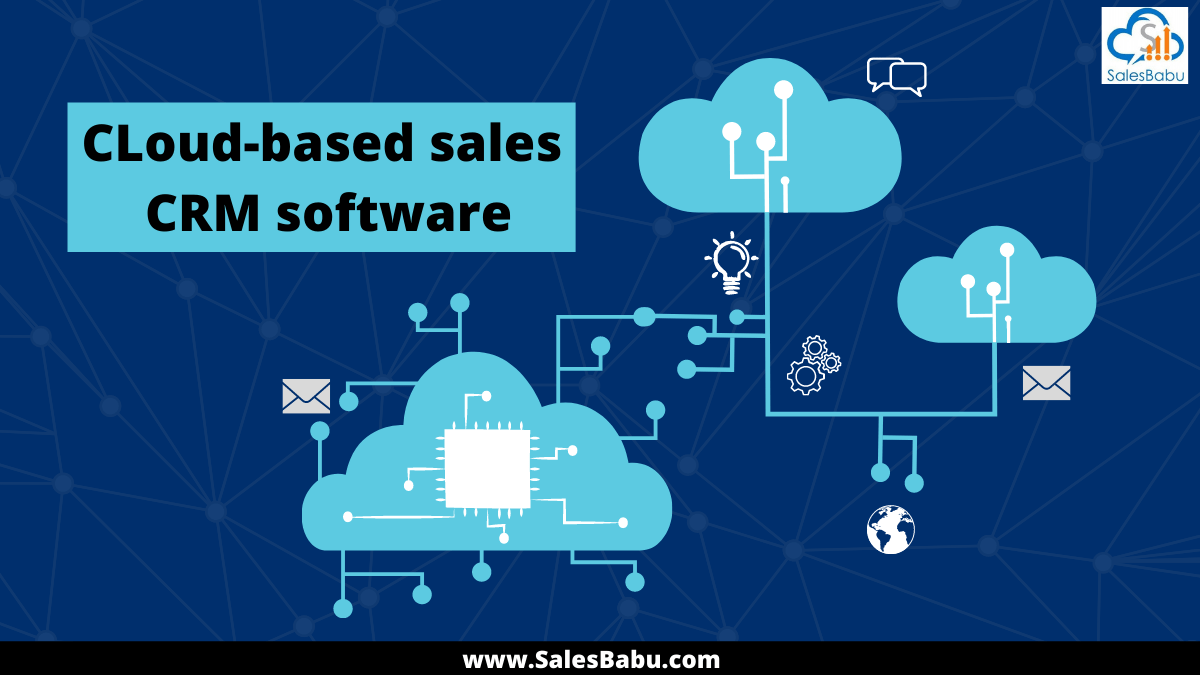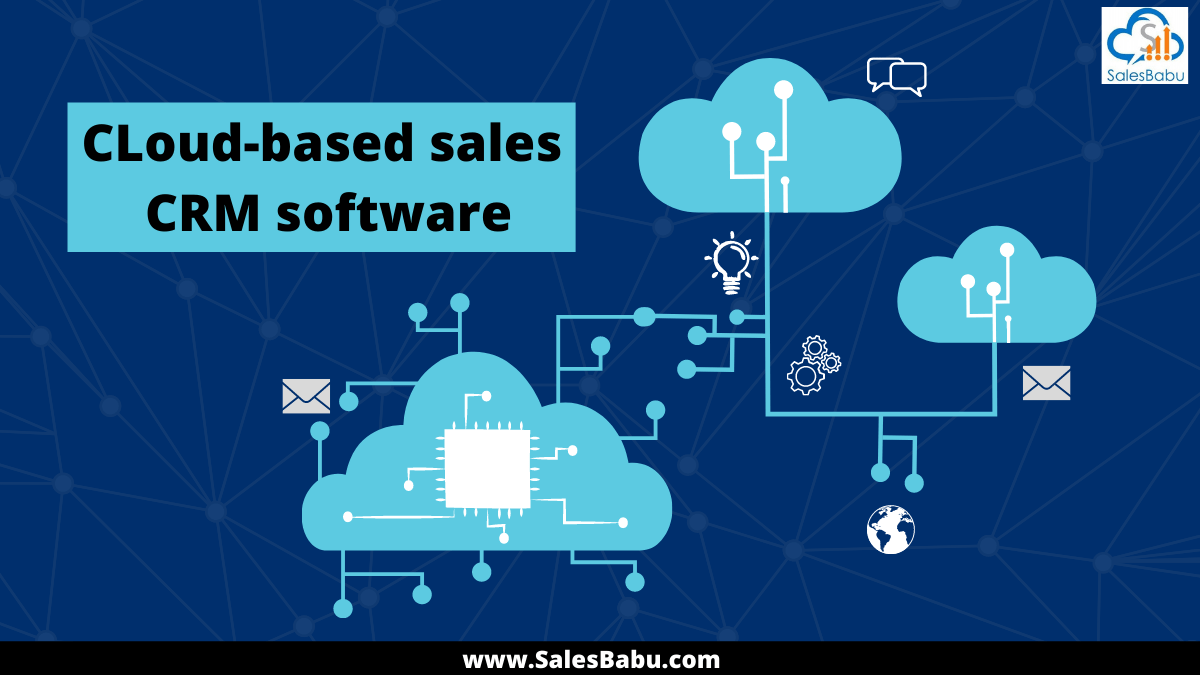 Read our blog – Become A Smart Sales Manager


Best Sales CRM Tools
There are many sales CRM software available in the market, but it is the responsibility of the sales manager to identify the best sales CRM tools for his team and organization. Making good use of the best sales CRM tool will help the business to run smoothly without any chaotic situation that would disturb the regular flow of the business. Increasing sales is an important task for any business, hence, analyzing and researching to adopt the best sales CRM tools will be very helpful for the business.
Sales CRM India
India has been providing wide support to many business organizations by providing them the required tools for their business. Sales CRM India is one such tool that has been providing constant support to business organizations. The sales CRM India helps every business that has adopted it by saving a lot of time and effort. It reduces human efforts and allows the staff and team members to work effectively with the sales CRM. The sales manager must be the person who analyzes and adopts the best CRM for his or her company.
Read our blog – Roles and Responsibilities of the Sales Manager
Best sales CRM software
Adopting the sales CRM software to business alone is not important, being able to research and analyze the best sales CRM software is also very important. The sales manager must be very capable of identifying which is the best sales CRM software that would be suitable for their business and which one of them will be able to help them identify their mistakes and work along. This is a very basic step that every sales manager must be aware of. Only then you will be able to be a smart and effective sales manager. The best sales CRM software has features that are very beneficial to your business organization and would help you work effectively.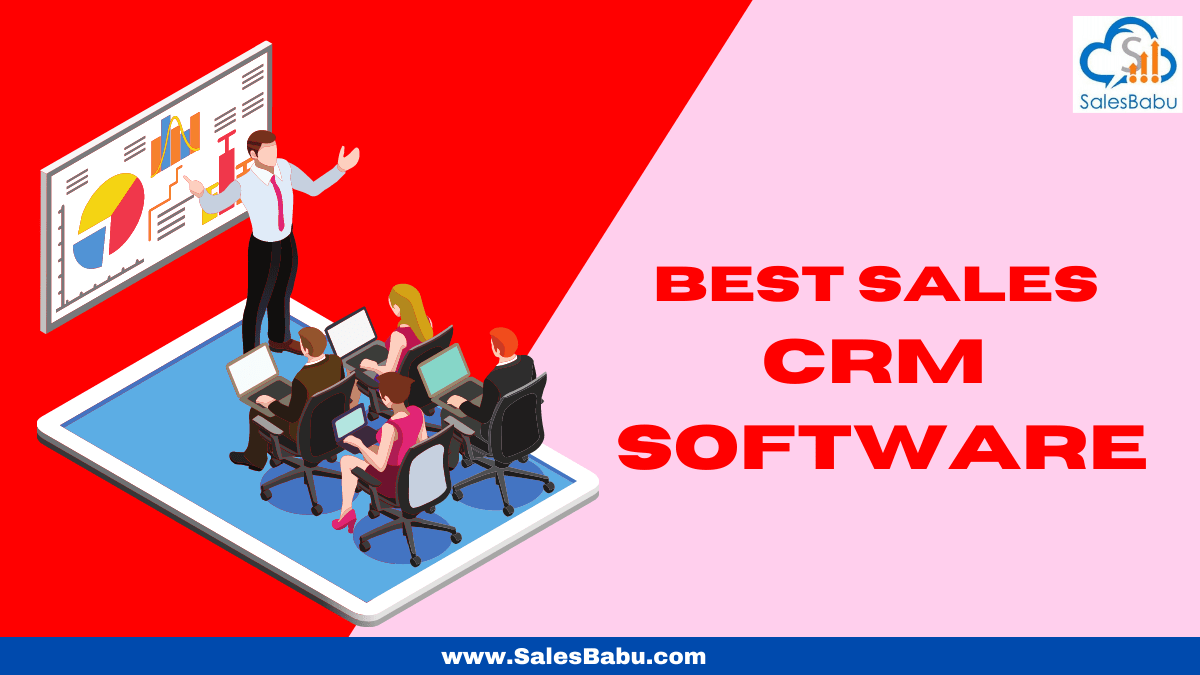 Read our blog – How Many Hats You Have To Wear As Sales Manager


Sales App
Deploying the CRM software to your business will be very helpful as it is already known, try to analyze how the CRM software can be helpful to your business and then work accordingly. The sales manager will have the capability to recognize the perfect sales app for their team and business which will help them run a business smoothly. There are many added advanced features in the sales app which allows the staff and team to use it very efficiently. This will help the business to become successful.
Conclusion
The CRM software is an effective tool that helps various businesses to identify their caliber and work accordingly. It helps to build a strong relationship between the customers and the team members. This will allow the business to grow even more. Hence, using the sales CRM tool for the sales team will be a brilliant choice by the sales manager that would make a smart and effective sales manager.