Many business organizations and their services that are provided by various business procedures and operations are vital and essential for the upcoming days. It will not only be helpful for retaining the old customers and prospects but it is also very advantageous in gaining the lost customers back and it will support you in turning them into your loyal customers for a long term and it will support you in building strong business relationships with your customers.
A field service management software (FSM) system and its solution are mainly focused on making the business procedures and their operations of your field force including the team members and improving the performance and productivity of your business organization that usually belongs to the processes on the field and its operations. This will need strong collaboration between the latest electronic trends and systems, staff and technicians, and team people as well as the customers and prospects to work with efficiency.
The Field management services will help you benefit from today's latest trends and technology as there are various Field Service Management (FSM) software systems available in the business market today. This latest software and technology is specialized to help you in automating your complete business operations and processes which includes customer servicing, invoice and billing, map and routing, activities or event scheduling, goods dispatching, and store customer and prospect information very securely. In case you are still left with some doubts, below are a couple of reasons that tell why you would benefit from a Field Service Management Software and it will help your business grow and gain success.
Read our blog – Ten Field Service Management Challenges and How To Solve Them
#Completely Automated Processing
The software will help you to maintain and manage your business operations and procedures along with streamlining the processes to support you in carrying out the field activities and events in an orderly, organized, and planned manner. The trendy business software is a flexible platform that can easily adapt to business changes very effectively throughout the day. Such a characteristic will help in reducing the cost expenditures of the time that is wasted and certain inefficient events and activities that are incurred due to the frustration, miscommunication, and confusion on a busy and tiring day.
But with the help of the Field Service Management Software(FSM) systems, you will be able to overcome such issues and make sure everything is automated. The field service management software system and CRM for the service industry will help and support complete automation of your business and help you provide more after-sales service management too. This will be very beneficial to your business and it will help you reduce human errors and mistakes. This is highly beneficial to automate your complete business process and operations. Hence, use the best field service management software (FSM) for your business.
#Increase in Performance and Productivity
The hassle and problem of filling out the forms, important data or information, and updating business logs at the office will be taken care of very well because a Field Service Management software (FSM) system will automate all the business operations and processes. In this way, your staff, employees, and technicians will be free to perform and accomplish their tasks or goals in a better way by spending a lot of time on their actual job profile and concentrating on more important work. Such ways of utilizing the time will let your crew and staff free to perform more tasks and jobs in a day optimally, hence it will directly increase the performance and productivity of your staff and business organization while improving the business dispatch cycle.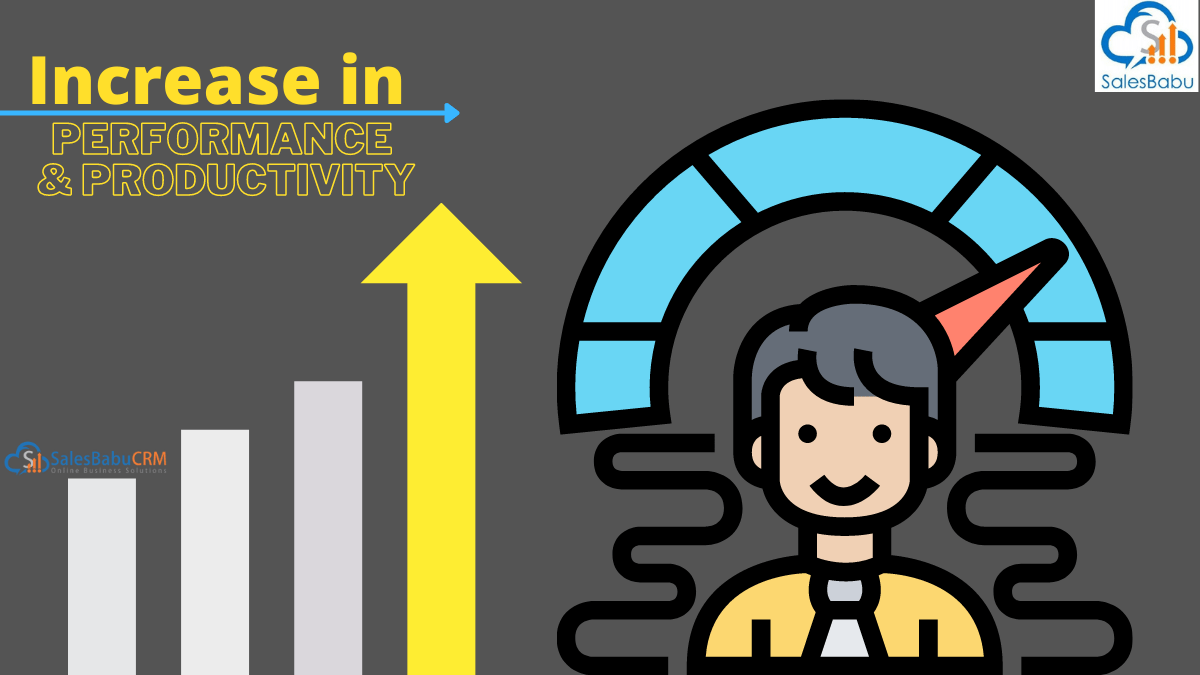 Read our blog – What is Field Service Management Software And Why Does It Matter?


#Increase in the Efficiency of the Cost
Field Service Management software (FSM) systems will not only save your precious money but will also help in earning more money. When you digitize the complete paperwork, documentation, and aligning the various forms in a single unified network will help in saving a lot of resources and time, and increase the various number of tasks that your staff and crew can perform and maintain. This actually means that you will be able to pick more duties and work, perform more tasks, and improve the profits that are earned in a single day. Hence, adopt the best field service management software (FSM) system along with the CRM software for the service industry and the after-sales service management will be provided well and it will help in increasing the efficiency of the cost and it will improve the revenue of your business organization or company.
#Efficient working of the Field Employees
Since each and every technician in an organization will have a connected application on their smart electronic devices, they will be able to source important information from the main Field Service Management (FSM) software anytime and from anywhere. This will include important queries that will connect to tech support and services, and it even helps in accessing business tools that might be required to perform a particular task. Real-time communication will be offered by the backend employees and staff to the field technicians to improve the efficiency of the job and in turn, this will help in gaining better customer and prospect satisfaction.
The field technicians will be able to update the work status, can request parts replacement, and help in accessing the inventory and managing it on the go without the need to visit the office. It will provide them the freedom, comfort, and help to stay on the field to perform and accomplish their tasks quickly. GPS tracking will further enhance their ability to perform important duties that will require a precise location. Additionally, it will help to track their time of arrival and it will even notify if they have traveled outside the given geographical zone.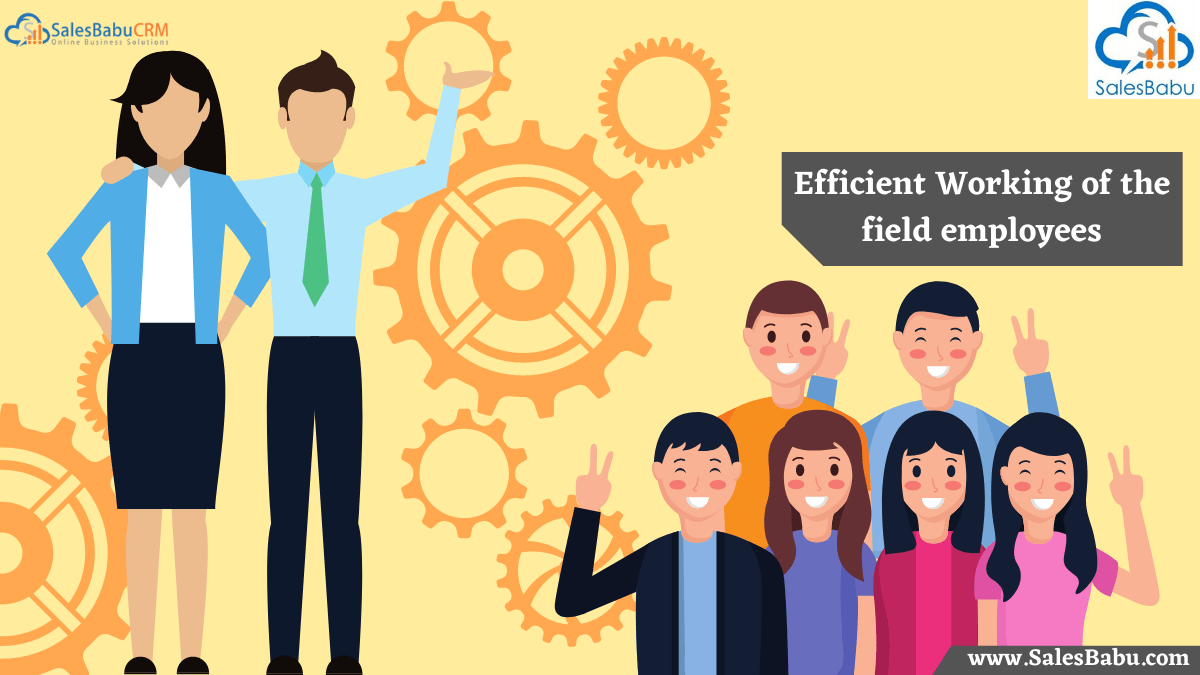 Read our blog – A Comprehensive Field Service Management Solution
#Improved Accuracy
The accuracy of the tasks and goals in a business organization will also increase since the tracking of inventory is very effective in the service supply chain, is highly precise, and is recorded at the root level. It will help in deciding what parts field staff and technicians will require for their assigned tasks and goals of the week and list them down very clearly. These can be a huge load on the truck altogether so that they will not have to return for extra equipment for the entire week. Hence, with the use of the Field Service Management (FSM) Software Systems and the CRM software for the service industry and the after-sales service management, you will be able to gain more efficiency in your business.
#Enhanced Responsiveness
A smart Field Service Management software (FSM) system is very flexible and simple enough to work through the complexity of the fieldwork that might keep changing rapidly. The tasks that need to be performed might need a special skill set or need an additional crew and staff. These can be recognized before themselves by the latest software instead of sending a field technician to detect such problems and issues. At certain times when the field technicians are not available, the business and trendy software will divert the resources towards high-priority jobs automatically in a very smart way, therefore, helping the business organization or company stay on its toes without any help from the humans. Hence, with the use of the Field Service Management (FSM) Software Systems and the CRM for the service industry and the after-sales service management, you will be able to gain more efficiency in your business.
Read our blog – Negative Technicians – How They Affect A Field Service Company's Reputation
#Expansion Support
Field Service Management (FSM) software will be able to handle many complex data with important information and helps in growing the customer and prospect needs smartly on an everyday basis. Such ways of handling will help the owners to free up to think of scalability for their business and even organize it very well. Since Field Service Management (FSM) software is very flexible, they will adapt to the growing requirements and demands of the company and then notify what might be needed and added to stay on top of the tasks and duties.
#Real-time Status of Field Technician
In the FSM system, apart from the services to enhance the service management activities that mostly existed earlier, the customized tool authorizes the clients to trace the documents that are related to a specific service request and service delivery.
Therefore, after the service is fulfilled, you have a choice to go through the performance of the field service technician to enhance the field-based solution.
One of the functionalities of service management is to go through the field teams in on-time visibility. Furthermore, it becomes quite effortless for you to handle the technicians more efficiently and anticipate issues before they arise.
After that we have the field service technician's current status of the location, it becomes comparatively effortless to manage routes and implement perfect decisions to deal with unexpected happenings or emergencies in the utmost systematic way possible.
#Improved Coordination among Team
One of the important assets of field service organization is that team coordination tends to become stronger if you involve FSM software solutions in your business operation. Such a solution has an excellent option for maintaining team coordination.
In cases where the customer does not possess FSM software, leading to a scenario where his manager will appoint some other person to handle the job. Apart from this, when the data validation is provided precisely on a central platform, it becomes quite effortless to maintain efficient coordination.
Such are the advantages of field service software that supports your business to expand on a massive scale in terms of effectiveness, productivity, and expense savings to promote the user experience by performing furthermore tasks and field operations efficiently.
Conclusion
The field service management software is much required for every business organization to grow well and run its business success as it has many advantages that will be very helpful for your business. The reasons why you should use field service management software include expansion support, enhanced responsiveness, and many more. Hence the Field service management software system and CRM for the service industry along with the after-sales service management software system will help you run your business really well.