For many organizations, efficiency and effectiveness are very important while managing a team of service business technicians, or a group of field forces, it is one of the most operationally important and complex tasks and goals. This is because it will involve many variables and important factors, which until recently were logged, maintained, and monitored, and it was controlled by human labor and man intervention. It took a very important and significant amount of time and precision to keep a track of all the unexpected changes and updates that might occur at any point in time. No proper communication, delay, and late delivery, and incorrect or incomplete important data or information in many business organizations or companies will be very hard in these situations, and while certain electronic databases are certainly helpful in such matters, they were still increasingly prone to human error or mistakes which were unavoidable.
Since they are permanently connected mobile and electronic devices which are proliferated and certain systems that began to communicate with each other more easily and in a simpler way, the next step for many software developers would be to devise the latest technological solution that would easily assist with managing various mobile workforce and field service operations and processes, relieving certain frustrated leaders and managers of many of the inefficiencies and inherent that are not perfect in the traditional process or operation. The final result was very sophisticated in the field service management (FSM) software technology.
Read our blog – Streamlining & Increasing Sales through SalesBabu CRM
Field Service Management Technology
Field Service Management technology is the latest technology that will automate the important field operations and processes of a team of service professionals and technicians through various mobile systems. It has been found out that the Field Service Management market will be valued and preserved at over a certain billion by the coming years, and many of the biggest and huge players in the latest technology industry and business organization that includes many business organizations will have already made Field Service Management development as a key part of their important business strategies. As a customer and prospect demands and the logistics of maintaining and managing field teams will continue to increase in huge amounts and complexity, it is very clear that many business managers and leaders including the employees, shareholders, and customers or prospects have started discovering the true value that Field Service Management software will be able to bring to their business organization as a whole.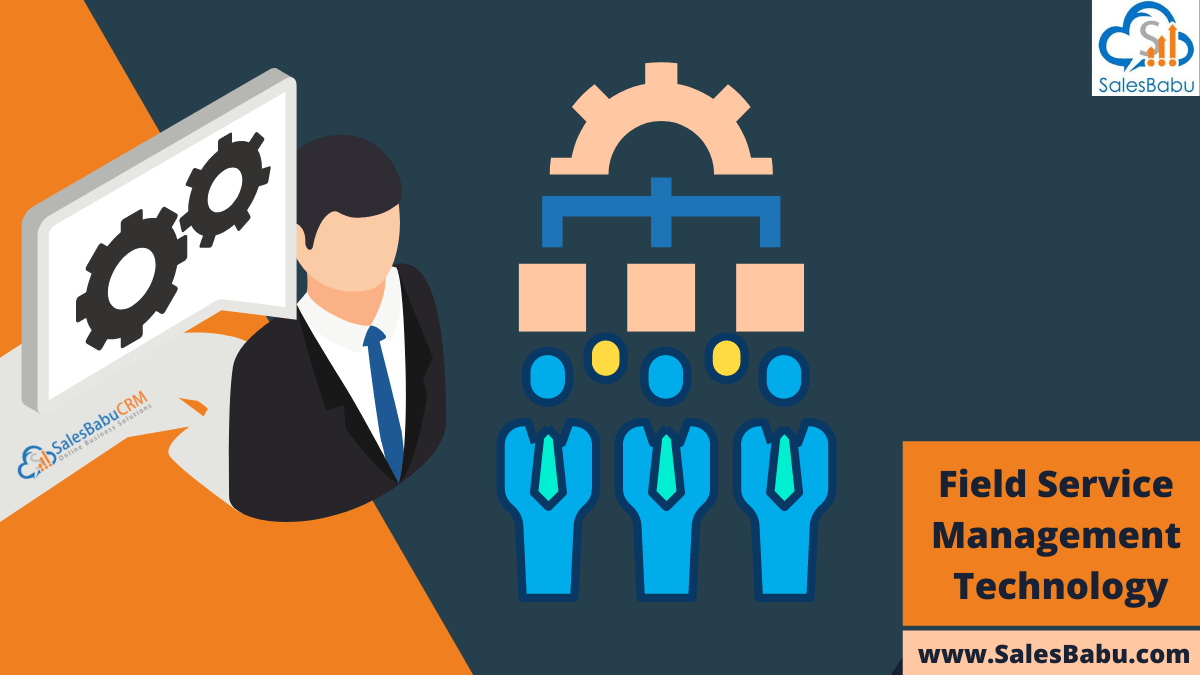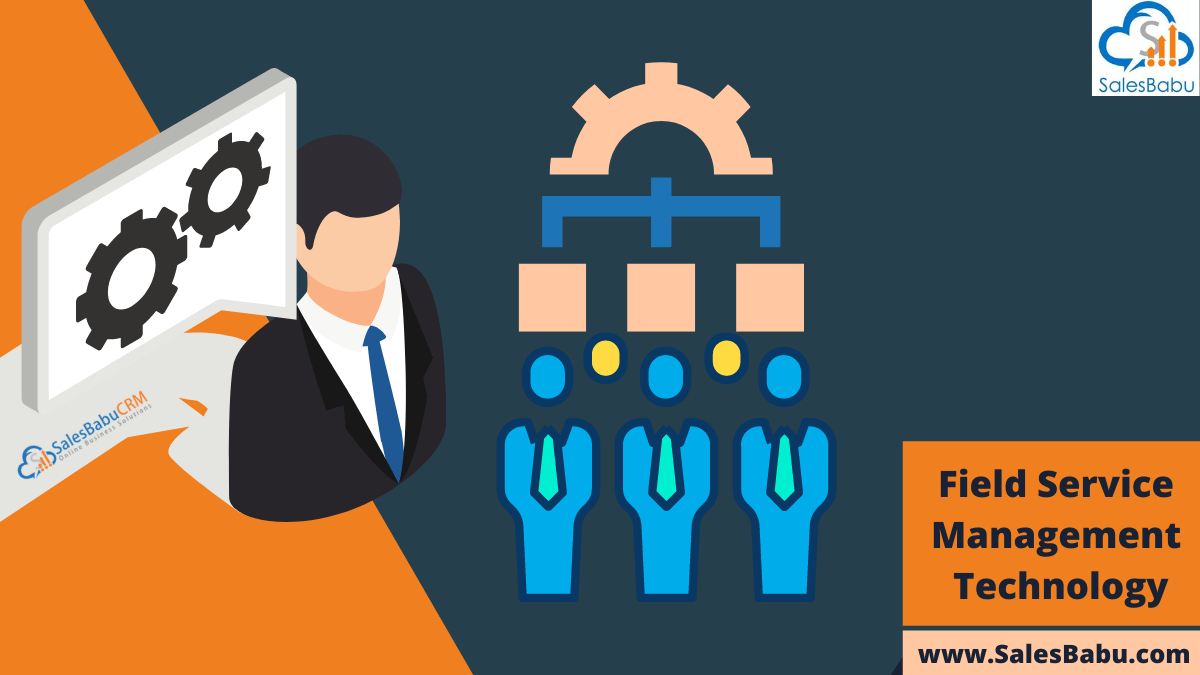 Read our blog – 5 Applications Of Mobile CRM That Will Boost Your Sales Results
Field Service Management Software: The important Step of a wide Connectivity
It is very important and at its core, Field Service Management software is simply an updated system that is created and designed to keep a track of the various important components of field operations and processes. These important features and components will typically include inventory management, tracking of the vehicle, event scheduling, customer and prospect portals, and many more. In such terms of the software-as-a-service sector or SaaS, managing these important components is usually controlled and maintained through an important cloud-based portal which can be accessed from various important mobile devices while field technicians and staff are on the job. Everything that starts from tracking the efficiency of the driver to empowering prospects and customers can often be maintained and controlled using sophisticated Field Service Management software and its solution.
If it was not for the huge leaps forward in the latest cloud technology throughout the current days, Field Service Management software solutions as they are available today would not have been possible and easy. As the latest cloud software and its solutions have become more feasible, data storage has become cheaper and is very cost-effective and many mobile devices were created and designed to handle more sophisticated and important software. It was only a matter of time until it was possible for every important and business field service technician and staff to have the constant view and access to the Field Service Management technology and its features.
With the management team members and staff in the office now who are able to instantly update the latest tickets and coordinate changes and updates on the fly, and with technicians and staff being able to access these updates and changes and immediately inform customers and prospects of progressions, Field Service Management has completely changed the way that staff and managers, service team members and workers, and customers or prospects all interact with one another. Hence, you must make sure to adapt the best CRM for the service industry along with the after-sales service management as it is important for the development of the business and to avoid the negative impact as much as possible.
Read our blog – Want To Be A Smart and Effective Sales Manager? Adopt A Powerful CRM Software


The Present Impact of Field Service Management
One of the most important updates or changes that are observed by the implementation of Field Service Management technology has been in the best relationship between the business organization and the prospect or customer. Field Service Management software solutions will allow staff and employees at all grades and levels of the business organization and company to engage with their customers and prospects in innovative and creative ways, and it is very important in reshaping how the leaders and managers will think about the customer and prospect experience.
When important systems will be automated and integrated, this means that any employee or staff who has access will be able to deliver the same important information to customers and prospects on demand. When there are delays and setbacks, status changes and updates can be quickly transmitted to the prospect and customer with certain revised expectations, demands, and alerts. If a technician is behind any event schedule, due to another job that is running over or unexpected traffic. As this latest technology becomes more unique and commonplace, customers and prospects are beginning to expect it as a regular feature of their service. Hence, you must make sure to adapt the best CRM software for the service industry along with the after-sales service management as it is important for the development of the business and to avoid the negative impact as much as possible.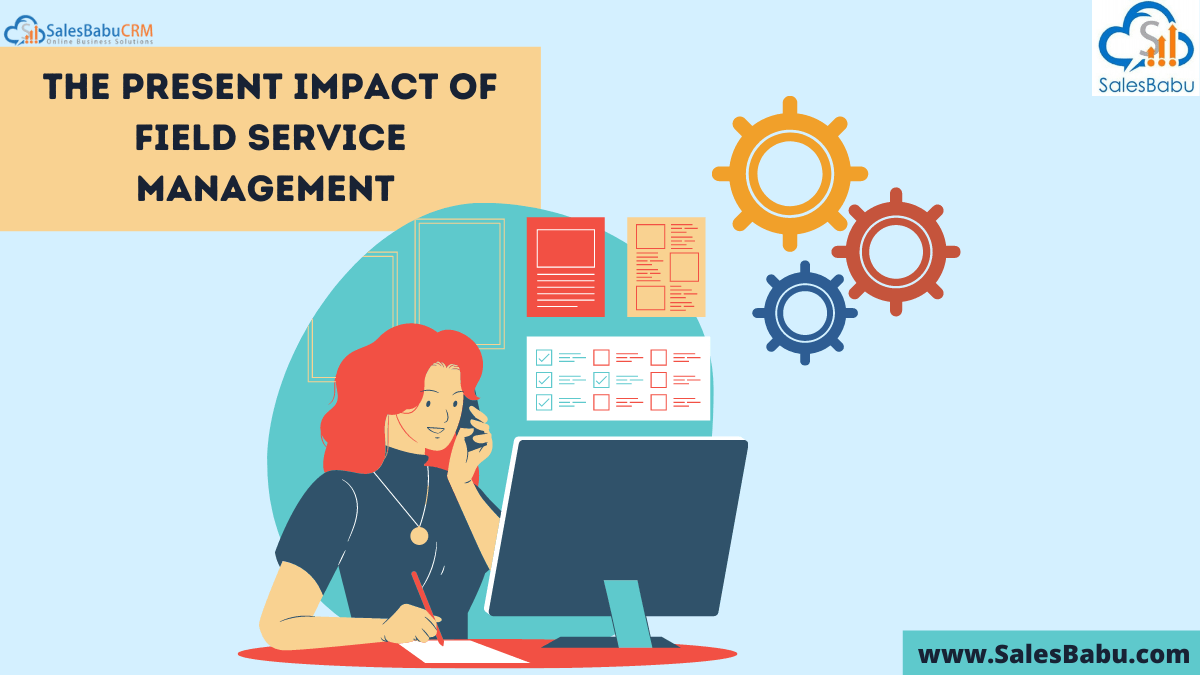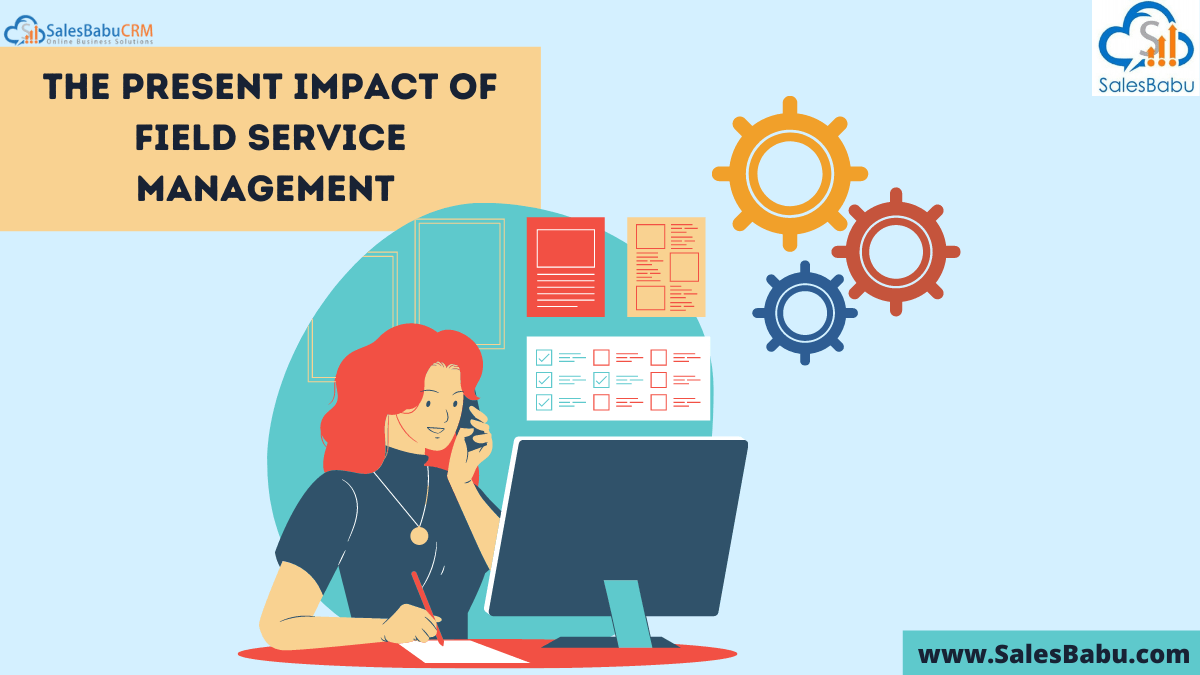 Read our blog – COVID-19: HOW TO MANAGE A REMOTE SALES TEAM
Field Service Management for an Efficient Management
Managing your business organization along with the field service team is fraught with many complications, and team leaders and managers have traditionally had to juggle numerous ways in order to clear the path for their staff and employees to service customers and prospects. Scheduling an event and then planning it efficiently and effectively including the various ways to figure out which professional is the best suited to certain service a customer and prospect based on a combination of expertise, geographical location, and availability, which will help in managing the flow of good communication, and that will help in attempting to monitor the quality of the business and team's work have usually required an important amount of time and energy. Reaction time was often very slow and was consuming a lot of time. With the help of the power of mobile these days, many of these processes and operations can now be automated by incorporating Field Service Management solutions. These software tools can be used to improve the performance and productivity of both the managers and the staff or technicians by incorporating improved event scheduling and providing access to real-time important data from any electronic device. Hence, you must make sure to adapt the best CRM software for the service industry along with the after-sales service management as it is important for the development of the business and to avoid the negative impact as much as possible. 
Flexible for both business administrators and field technician
Field service management is pivotal as it assists with the requirements of business administrators, field service technicians and customers which upgrade the efficiency and effectiveness of technicians delivering services to their customers with optimized workflows and maintaining a structured operation that make interaction among the administrators, technicians and customers more beneficial.
A productive field service management is specifically pivotal in tangled industries with several types of staff working alongside each other to provide services to customers. Such companies that have a combined workforce may introduce field service management systems that review the work habits of several types of employees and make sure all types of staff have the structures they require to perform their duties.
Field service management software can promote more specific workforce planning. Such systems can recognize a worker's knowledge and strengths and combine them with appropriate jobs, while also taking care of the areas, deadlines and expenses. It will also help to improve the quality of your customer service with the additional advantages of enhancing employee morale. A successful completion of tasks will bring efficiency and growth.
Those businesses that introduce structured field service management protocols may upgrade an efficient interaction among administrators, technicians and clients.
Conclusion
Field Service Management software will be very helpful for every kind of business organization as it has many advantages that are helpful in managing the various crises that are faced by the business organizations. Hence, you must make sure to adapt the best CRM for the service industry along with the after-sales service management as it is important for the development of the business and to avoid the negative impact as much as possible.