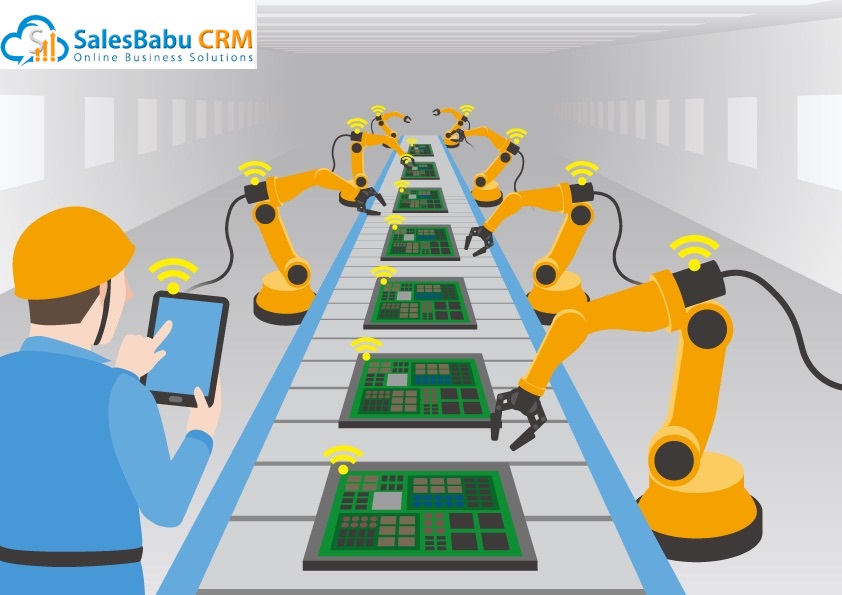 Handling Production Work Load In Manufacturing units become a difficult task in Today's environment, due to some traditional pattern which always focus only Production floor in a manufacturing unit, and rest all business tiers (Sales, Purchase and Inventory) face scattered and Complex Workflow internally. But now a day's time has been changed and companies automating their manufacturing units with the help of CRM; which is a good sign of market's revolution.
Since, we all know any kind of product manufacturing always start on the basis of its Product Demand and demand always comes from It Consumer. CRM considered being a Best & Feasible tool to capture your customer's information, requirements and their exact expectation from a Brand.
CRM for Manufacturing Industry enables you track your entire sales process, work orders and all the product dispatches. Manufacturing units always required a strong flow of communication within the all internal roots – sales, purchase, stock, account and logistic. Rottenly, it happens, any information does not flow to the floor, where it has to be, due to lack of communication channels or it use to get garbled. To resolve this Communication GAP, companies going to take initiative and want to become a CRM enabled company. CRM for Manufacturing Industry is only standalone software, which can streamline entire process of Production Information Capturing and synchronize entire Pre & Post Sales tires work flow and Work Orders in Manufacturing units.
Complex Challenges in manufacturing industry
Is it possible to do Automation of Communication within the entire business tires?
Can we forecast the customer demands & expectations?
Is it possible to increase product reliability in market?
Can we evaluate end-user's mind of your product?
Is it possible to get automatic prediction on sales and production funnel?
How we know the exact production cost of goods?
CRM enable the companies to maintain good relation with the customers. Manufacturing CRM also facilitates them to understand the exact requirement and its product quality via customer feedback. CRM enable the organizations to see the clear picture of their business and its market, which helps in better customer services and customer retention.