The present market is more focussed on the use of technologies and automation. And "Cloud Computing" is one such a buzz word in the IT industry at present. It is rapidly changing or shaping up the economic and technological value of the businesses.
What is cloud computing?
Cloud computing can be defined as an On Demand Service, hosted over a network of computers or internet which accesses the resources of the cloud system from anywhere and any system using a simple interface to connect the end user's computer to the cloud computers.
In a cloud computing system applications, data & data storage is all placed on a network of computers under a cloud. The end user accesses these applications, data over the internet using a cloud interface software like Internet browser etc.
Let's know more about cloud computing system…..
In a cloud computing system, the workload is handled by network of computers or the cloud handles the load, and the end user computers load is reduced to minimal. The cloud interface is required for the client machines to connect to cloud system and all the applications are run on the cloud systems.This reduces significant shift in the work load from client/end-user computers to cloud computers. Even the hardware and software requirement is reduced for the end user.Cloud computing can also be called as an internet based technology, which is provided as a service and on demand to customers.The user can access the resources through the provider over the internet as and when required.
Benefits of cloud computing
With the help of cloud computing, you need not have to manage hardware or software devices. You will have multiple subscription options, where you can take the utmost use of the technology based on your desired subscription time period. Implementation of cloud can help in reducing cost for your business. Data backup is easy with cloud. The cloud keeps all your data safe and secure. Ultimately, you can be updated at anytime, anywhere without any delay. The only requirement is internet access. 
Collaboration efficiency – Collaboration in the cloud environment will give your business the ability to communicate and sharing very easily outside of the traditional methods. If you are working on the project across different locations, it will be easy to use cloud computing for giving the employees, contractors and third parties access to the same files. You can choose a cloud computing model in such a way that it will make it easy to share your records with your advisors.
Access to automatic updates – For the IT requirements accessing automatic updates might be included in your service fees. Depending on your cloud computing service provider, your system will be regularly updated with all the latest technology, This also includes up-to-date versions of software, as well as upgrades to the servers and power of computer processing.
Business continuity – The important part of business continuity planning is protecting your data and systems. Whether yours is a natural disaster, power failure, or some other crisis, having all the data stored in the cloud will ensure that it is backed up and protected in a safe and secured location. Being able to access your data quickly will allow you to conduct all the business, as usual, minimizing any downtime and loss of productivity.
Reduced IT costs – Moving to cloud computing will reduce all the costs of managing and maintaining your IT systems. Rather than buying expensive systems and equipment for your businesses, you can reduce all these costs by using and implementing cloud computing resources. You may be able to reduce most of your operating costs because:

You no longer have to pay wages to the expert staff 
There are fewer time delays 
The cost of the upgrades of the systems, new softwares and hardwares might be included in the contract
Your energy consumption costs might be reduced.
Read our blog – What is Cloud Based CRM Application?


What is CRM?
Customer Relationship Management is an approach in order to manage the company's interaction with the current customer. It is one such management process in which the companies can maintain a good relationship and stay connected to the customers. In turn it also improves the profitability of the company.
The online CRM software helps you to maintain good relationship with customers, keep a track on the sales activities, provides overall information at a single click, helps you to keep a record of the customer's purchases, enquiries and complaints etc.
Read our blog – What is CRM – Customer Relationship Management?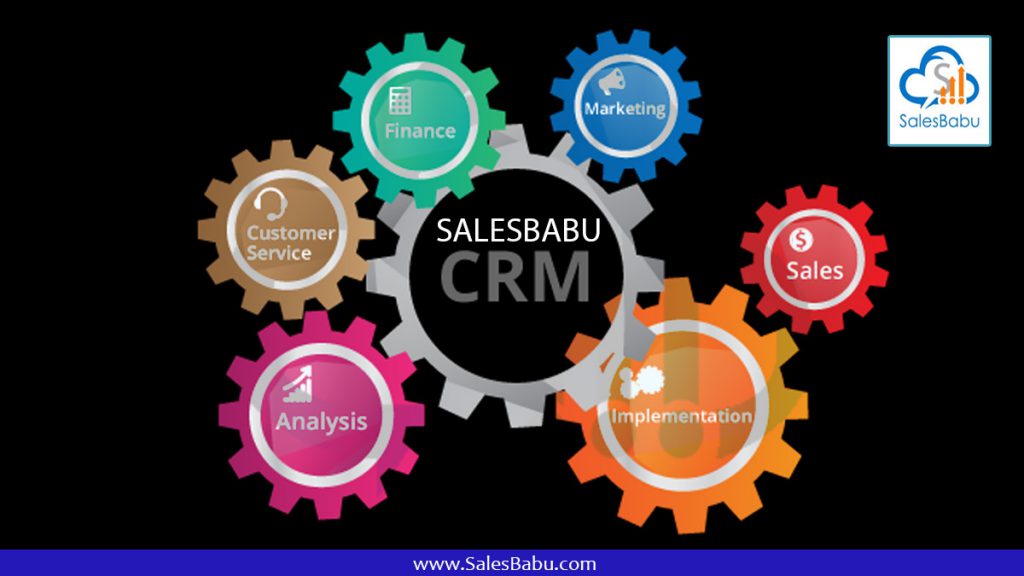 Benefits of Cloud Based CRM Software
Implementation of a Cloud Based CRM software has multiple benefits which adds on to the growth of the business.
Enhances customer relationship which inturn helps to retain loyal customers.
Promotes ideal marketing efforts like email and SMS campaigns.
Tracks daily activities of assigned tasks.
Helps you with efficient sales management as it provides – source of leads, sales pipeline, sales data etc.
Provides automated MIS and reports which not only saves loads of time but also eliminates manual errors. Your employees need not have to spend hours together for the preparation of reports every week/month. Reporting data such as leads, marketing, revenue generated and margins etc can easily be generated.
Improves up-sell and cross-sell in the business.
Helps managers to track sales reps on what they are upto.
It gives an insight about sales realization, predicts revenue and helps in budget planning etc.
Provides automated reminders and alerts for wishes, follow-ups, inquires and prioritized tasks.
It also gives a reality check of your work performance which helps you to be more better.
Read our blog – What is Cloud Based CRM?


Ultimately, the cloud based CRM is the CRM system which is accessed by the cloud. And SalesBabu CRM uses Cloud Computing CRM technology. It provides the secured data storage on a cloud system.The clients only require a computer with an internet connection to access the application.This greatly reduces user's hardware, software burden and significant reduction in terms of financial and manpower to handle the application in case of premise hosted. It takes care of the required hardware, software requirements through our cloud computing technology. This makes our clients concentrate only on streamlining their business through SalesBabu CRM software. Are you still thinking about which is the best CRM software which is basically a cloud based CRM software? Then don't waste time and feel free to request a free Demo at SalesBabu CRM. You can visit our website https://www.salesbabu.com/ to know more.