As we stepped into the year 2020, none of us imagined that we would have to face such a pandemic that would make all our lives harder. It was a mystery, we never knew what the pandemic would bring for us. Unemployment was faced, a lot of businesses were at a loss, many global activities were canceled, it affected the lives of many people.
Though the pandemic has hit, though it has affected many of our lives, though many of the businesses went into loss, we need to strive and stand to survive through this pandemic. You must be able to make good strategies to run your business well even during such a crisis. The pandemic, COVID-19 had a lot for us, and yet the future is unpredictable too.
After all these days of suffering, everyone is striving hard to stand strong and get through the pandemic situation. The COVID-19 pandemic has made us adopt digital transformation in various fields. Many businesses are now adopting the digital transformations during this pandemic, COVID-19, that will help the customers, prospects, and business peoples as well.
The SalesBabu CRM platform includes technologies of online CRM software and online CRM applications that allow your business to strive and run well even during a pandemic situation. The online CRM system has varied features that allow you to work remotely and effectively that helps you gain a positive experience while running a business. Surviving through the pandemic is a very big task for almost every company and business. Apart from the pandemic situation, there are many reasons to adopt a digital transformation strategy into your business. With SalesBabu CRM solutions let us see why it should be a part of your digital transformation strategy in this section.
Read our blog – Measure Your Business Efficiency with SalesBabu CRM Analytics
The Need for a Digital Transformation in your Business
There was a great decline in the revenue systems of many business organizations and companies due to the effect of the pandemic, COVID-19. Due to the virus spread, many organizations and companies have declared work from home as we need to maintain social distance to stay safe from the pandemic, COVID-19. Everything has started getting digitized for better survival during the pandemic situation. Apart from the reason of pandemic, every business organization needs to adopt a digital transformation strategy for the following reasons:-
It facilitates easy access to the employees
It features a fast, easy, and effective collaboration with customers and prospects
It helps to achieve efficient tasks
It allows remote access and process automation
It is very secure
It allows cost-effective operations
The above factors play a major role in helping your business survive through the pandemic and various other business challenges. The SalesBabu CRM platform provides various online CRM applications that help your business to achieve the tasks and survive through the hard situations and it will help your business run well even during such a crisis.
Reasons why SalesBabu CRM Software should be a part of your business
The SalesBabu CRM platform provides you with a wide range of features that would support your business growth and survive through the pandemic situation with its potential characteristics. We have all the aspects of your business requirements covered with our CRM solutions. It allows digital transformation with many online-based CRM solutions that include the cloud-based CRM software and online CRM software, which allows access at any time and on any device irrespective of the geographical location. This feature helps your business staff to access it remotely and accomplish the goals. We provide CRM solutions and application all-around requirements for your business. Hence, with SalesBabu CRM software adopt the digital transformation strategy into your business and fight the pandemic, and experience many other benefits of it.
Read our blog – 5 Amazing automation features of CRMs you need to be using
Flexible Support Chain Management with Digital Transformation
Since the virus has hit, there have been vital importance to worldwide businesses regarding the essential goods, food supply, markets, and so on. There were many shortages of essentials noted during the pandemic situation. But with the help of digital technologies and strategies, many companies will be able to supply these daily essentials without any chaotic situation. Most businesses and companies have started to adopt digital technologies for the better growth of their businesses. Most businesses and companies are able to adopt digital methods to make their business much more flexible and transparent in terms of supply chain management. With SalesBabu CRM software, stock management is made easy and effective. Using our unique supply chain management system and CRM solutions, you can make your supply chain easily accessible remotely and manage your network effortlessly with a positive experience.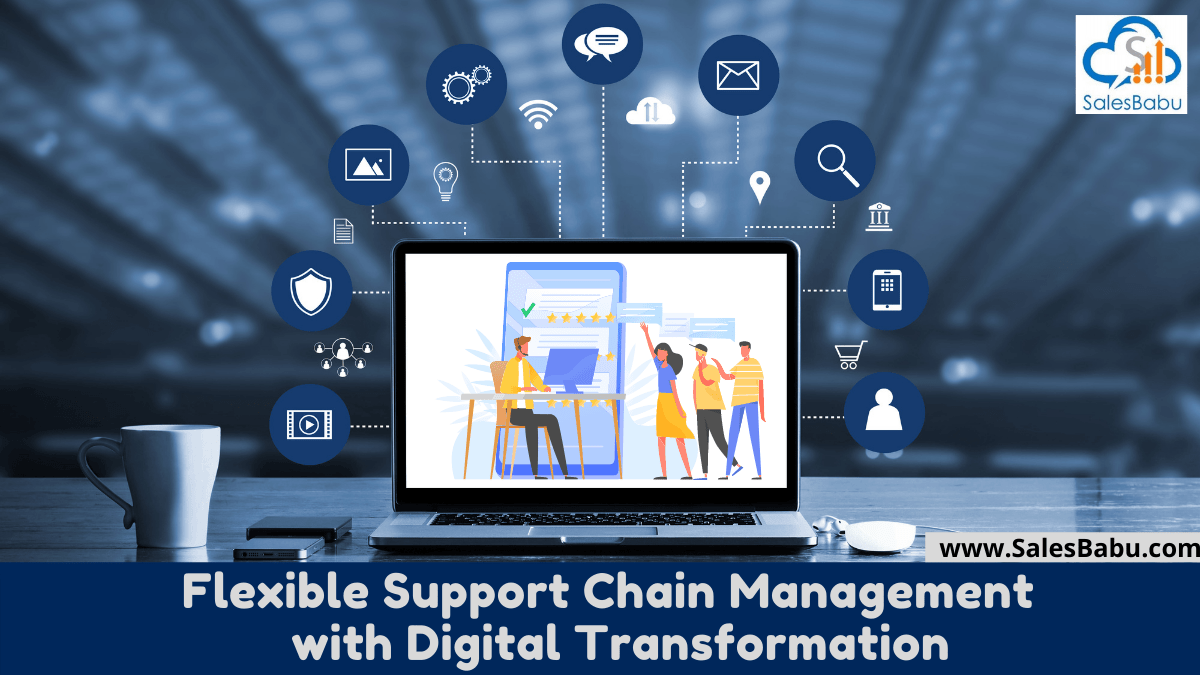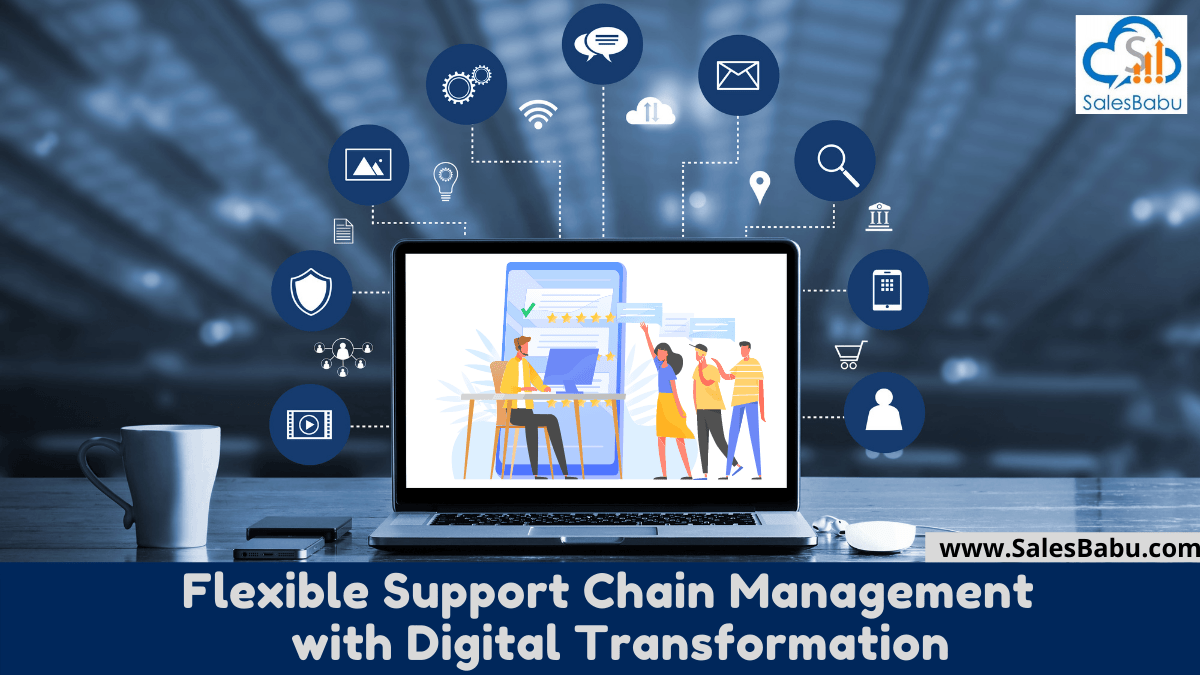 Read our blog – 8 essential features of an effective supply chain management solution


Secured Data and Access Remotely
Since many companies and business organizations have started working remotely due to the pandemic situation, the main concern now is the security of customer data and the goods information. For these security purposes, business organizations and many companies and depending on cloud-based systems and so do us. The cloud-based CRM software has the highest security for your customer information and data in your database. SalesBabu CRM software and solutions for applications consist of CRM software and business management tools that are completely cloud-based systems. This will allow your business to manage real-time data remotely across various platforms and ensure the security of your customer data and important information in your database. SaleBabu CRM also provides many online CRM system applications for you to work from any device and at any time irrespective of the geographical location. Hence, adopt the SalesBabu CRM software for a better experience and to run a successful business with secured data and remote access during this pandemic situation.
The Best Automation Features with Digital Transformation
Due to COVID-19, there is limited and restricted access to the working areas and has caused many disturbances in the workflow of business organizations and companies. It has caused many disturbances within business organizations and various workstations. To make things right and help the workflow of every business to come back to its normal state, many business organizations and companies have been working hard and are adopting automation technologies to increase flexibility and diversity within their organization. This will help capture real-time data and manage the business deals with a more positive experience. Since many rules have to be followed during the current pandemic situation, it seems to be better to adopt flexible and effective automation features with the digital transformation into their businesses. The SalesBabu CRM software and its potential features have got all the capable automated features that will help your business to run well not only during such a pandemic situation but also at all times.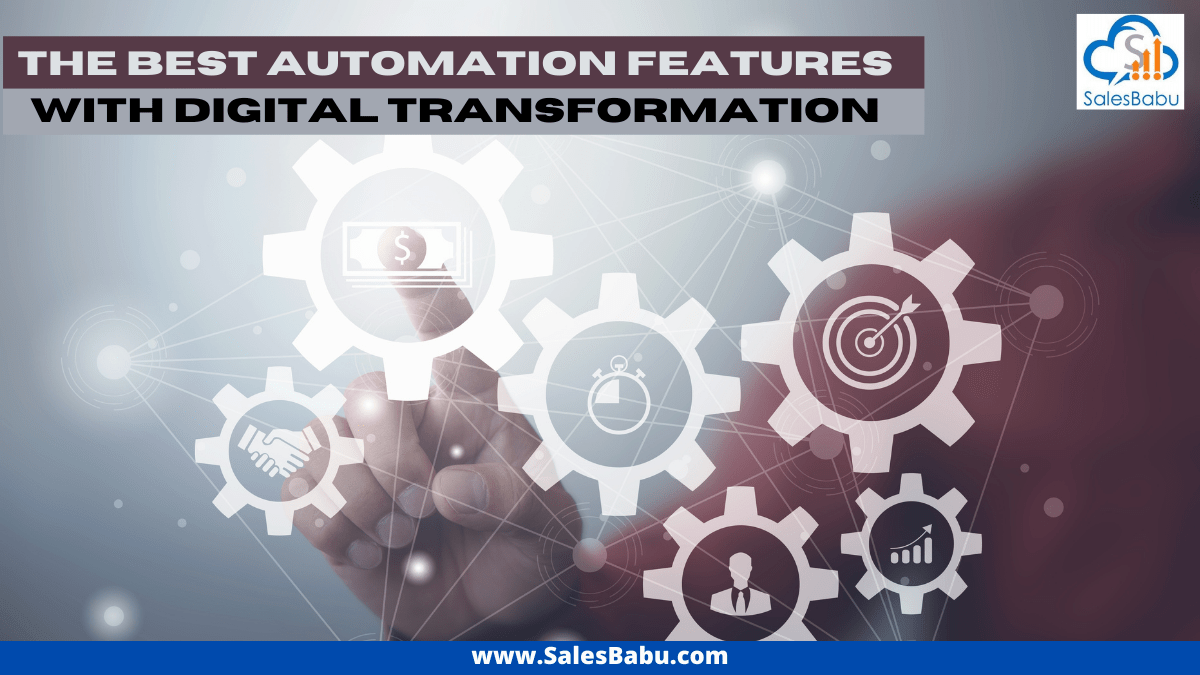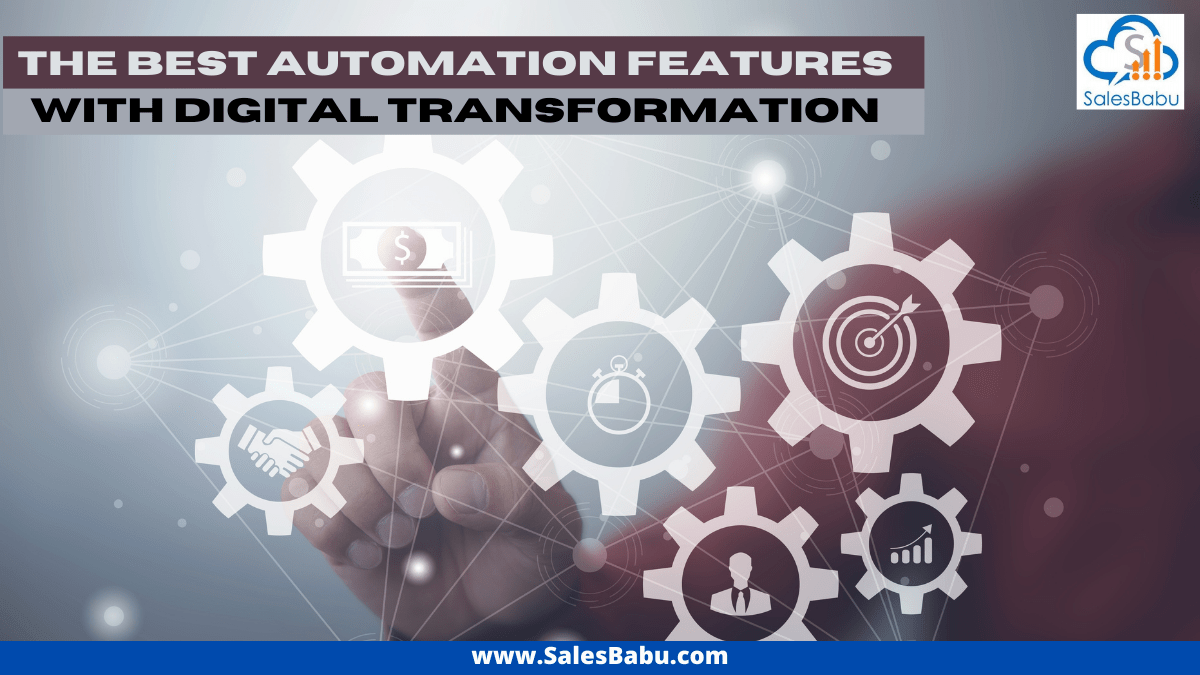 Improved Customer Services with Enhanced communication
Customer coordination and handling business issues is one of the major problems faced by many of the business organizations during this pandemic situation. There are many unsolved cases and the customer service centers have been filled. This has occurred due to the lack of proper customer care team response and no proper workflows during the current situation. But with the Salesbabu CRM software, you will be able to handle this wisely and effectively. Our system has integrated solutions for communication and customer services. With our effective features of customer service and communication, you will be able to handle customer issues well and manage the problems related to them more effectively and easily.
Read our blog – How Field Service Automation Enhances Efficiency with Reduced Costs
Business Scalability
SalesBabu CRM software is scalable and has many properties that will support the growth of your business. As your business grows, our CRM software will also grow and scale along with it. During the current pandemic situation, the need for digital transformation is growing tremendously along with this the businesses are growing too. Therefore, the current situation requirements need to be met as well as the future must be planned and kept ready for any kind of consequences. Because, even after the end of the pandemic, your business must grow. Hence, our SalesBabu CRM software provides you with strong support and it will help your business grow more and run your business well by managing your customers effectively.
Conclusion
You must wisely choose options that are suitable for your business to grow well. SalesBabu CRM software will help you manage all the business-related issues and provide you with good solutions as it is an integrated platform with many potential features of digital strategy. Leverage SalesBabu CRM software for your business operations and be prepared for the future.