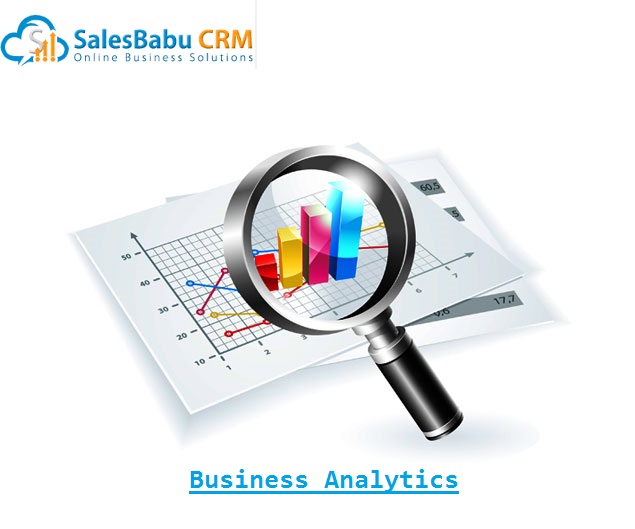 The use of CRM analytics measurements to improve business efficiency has been growing in popularity. These analytics are used to promote more refined and faster business decisions in the workplace regarding a company's customers. For your business to compete in the global economy and to provide your customers with the best service possible, CRM analytics are worth considering.
Considered a form of "online analytical processing," CRM analytics assist companies in the gathering and evaluating of information concerning customers. With this kind of customer data analysis, many evaluative functions can be performed. For instance, personalization and segmentation grouping are two popular CRM analytics tools.
Summaries presentation: When you use different apps to store your data, it is vital that they can talk to one another. If they don't communicate, your data winds up in silos, and it is virtually impossible to get a complete view of your business. With Advanced CRM Analytics powered by SalesBabu, you can integrate your data and gain better insights. By connecting Reports to your CRM, you can perform cross-functional analysis to learn more about your business. Compare statistics from marketing campaigns with sales reports and find out which customers are the most valuable, and which leads need more nurturing.
Personalized reports and dashboards: Pre-built arithmetic and statistical functions in Advanced CRM Analytics can help you see the key performance metrics that matter. You can also define your own formulae to meet specific reporting needs. Create reports with charts, pivot tables, and tabular view components. Drag and drop images, formatted text, KPI widgets, and other web components into the flexible layout. Combine multiple reports and build an individualized dashboard.
Share reports and make informed decisions: Share reports with individuals and groups at different permission levels. Let sales reps see their own performance charts, while giving your sales head the ability to see all the data about a territory. You can also embed static or interactive live reports in your intranet. Any change in the data will be reflected in the published report.