Many business heads and corporate leads argue about the question of whether or not to use Customer Relations Management (CRM) software. Nevertheless, most of the large scale and big business venture understand the worth of implementing a CRM software and view CRM as a key driver of their company's success.
Joanne Correia, Gartner research veep, says "CRM will be at the heart of digital initiatives in coming years."Studies on CRM implementation shows that cloud-based CRM is on the rise, representing 40% of use, but at the same time there is a rising number of CRM failure which is the cause of major concern towards the abstract mindset about CRM implementation.
According to a new study by Merkle Group Inc, CRM integration currently have a 63% fail rate. This CRM firm surveyed around 352 senior-level, U.S.-based executives regarding their company's CRM initiatives and their feedback regarding its initiatives. The findings show that medium and developed organizations are 50% more likely than small scale organizations to use CRM process management effectively and held it responsible for its business revenue and overall organisational growth.
In fact, according to the study, CRM initiative fails majorly due to lack of clear understanding of customer expectation (53 percent), lack of proper management (43 percent), lack of executive sponsorship (38 percent), and CRM not being dealt as a priority product (38 percent). These studies overall claims a CRM failure rates between 47% and 63% for new CRMs for multiple industry solutions.
CRM implementation and business integration is a costly affair and to see it fail like a pack of cards can be very devastating for many startups and developing firms. To avoid this costly situation, it's important to understand how and why a CRM fails and fix it before it shakes the very foundation of your firm.
CRM system failures can be due to many reasons based on the type and scale of business ventures, but on the whole, there are many generic reasons which might not sound critical and worth noticing but are the major cause of CRM failure. Before we discuss on the reasons for failure of a CRM software, let's understand the core usage of the CRM system and correct set of expectations from the software.
What is CRM ?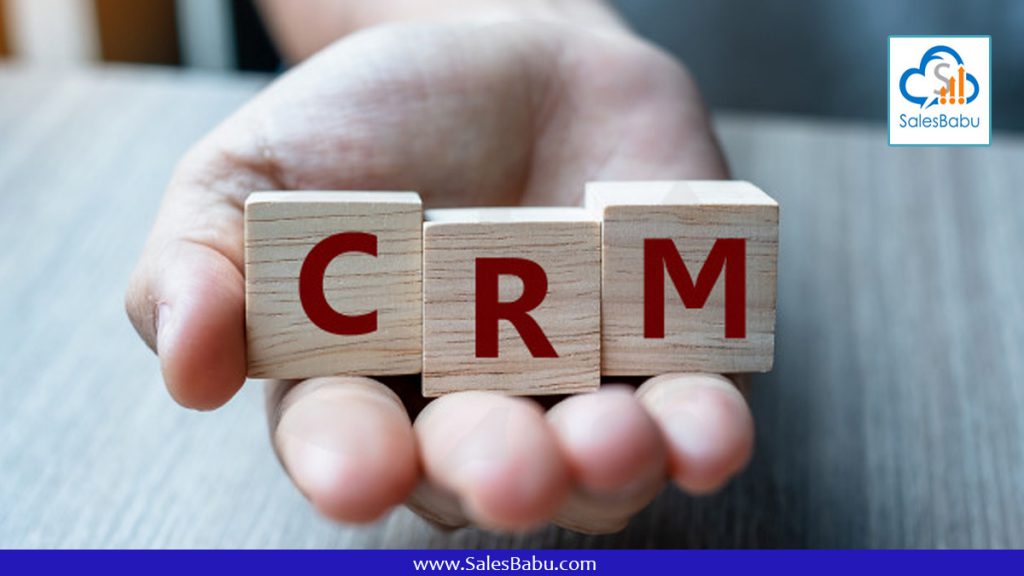 Customer Relationship Management software collects, store and organizes customer information for seamless sharing among your team and help to open up multiple channels for customers to interact with your business. A CRM as a tool will help you identify which customers are bringing in the most profits, indispensable marketing information.
It's also important to understand that CRM is a philosophy of collecting customer data and use it as an analytical tool that can help you to create effective marketing, manage your sales processes, and make more informed and futuristic business decisions towards being more responsive to your customers and markets.
Understanding these CRM features and setting your expectations correct will be the best way to get the most from these processes and avoid implementation failures for CRM integrations.
Why do CRM fail?
1. Lack of adoption
The major cause of CRM failures is due to companies dealing with CRM integration as technology not a business solution. We should understand that CRM is not a technology based integration which once run and executed will be good forever. Instead, a CRM is never "complete" because our business is always changing and our CRM system needs to evolve according to market and customer requirements.
A lot of companies will introduce Cloud CRM software to its employees with different ideas and once those expectations and ideas are not met due to market or technology limitations, most of the company's staff will be reluctant to use a new process for their daily work. They see CRM process integration as an additional overhead on top of their routine process management and feel reluctant to undergo additional training and hands-on sessions. Sales Leaders and marketing heads should get actively involved in the CRM integration and explain its advantages to every stakeholders so that they can relate to it better. These activities will motivate employees to adopt CRM integration and create a more productive work environment for CRM usage.
Read More – How to successfully roll out your new CRM
2. Lack of goals
An online CRM software or Cloud Based CRM is designed to be versatile and very flexible to provide customised functionalities to various sectors of economic market organisations. It's very important for the sales leaders and other stakeholders to understand and set fixed goals on the exact requirement being covered as part of CRM implementation which will give a defined view to the expected planning and implementation details of CRM rollouts and software integrations.
If you want your CRM implementation to be successful, a fixed and rigid set of visions should be predefined for the employees and softwares users to understand the CRM system functionalities  and reap the full benefit of the implementation.
3. Lacking Customer centricity
As the very definition of CRM goes, it's one of the main purposes is to enhance customer relationship for an organisation, but usually businesses implement CRM with an intention to improve employee efficiency, organized processes and providing insights into your sales cycle. These activities are also an important part of CRM implementation but implementing a CRM application for these reasons would miss the core functionality of the software which can cause a major flop show. We should understand and strategies our CRM integration in such a manner that it keeps the customer requirements at the core of its process development and everything else falls into place automatically. If an organisation fails to understand the core requirement of a CRM adoption then he cannot use the system efficiently.
4. Poor CRM integration planning
CRM as such is huge responsibility and investment for an organisation. If the CRM integration is not properly planned and organised, it will be definitely be a disaster. Successful CRM integration needs clear workflows for every department, software systems integration with CRM features, data curation, user testing, employee training and more. These well planned and clear understanding of CRM rollout sequence needs to be well coordinated to avoid any overlaps in business delivery and other sales timelines. If we don't take care of these small and critical details of CRM integration, you might succeed to roll it out to your employees but it will soon wear off due to mismanaged and unorganised planning.
Read More – 10 Reasons why Salespeople need CRM Software
5. Lack of Training
An online CRM software can have many easy to understand features which seems to be very user friendly and employee centric. But, a well planned training program and hands-on sessions help team members to adapt to this new software in a positive and planned manner, to understand each and every useful feature and leverage the full advantage of a vast software like CRM applications.
Many Small scale industries skip the training plans for CRM due to budgeting limitations, which causes the main reason of low adoption rate of CRM users and overall CRM failure which causes more damage and extra spending for these companies. If you want your CRM implementation to be a success, you should never skip the training sessions for its future users.
6. Scalability failure
A good online CRM software is designed to be easily scalable and used for a variety of organisations- big or small. While implementing a CRM software, companies should not only understand their current software requirement but also plan and have futuristic view which can take care of its scalability and future business model.
In today's' world of technology and software updates, online applications have a new challenge every day, hence allowing CRM software implementation for expansion, refinement, and scalable to future needs will be the best way to have a successful CRM integrated system.
7. Lack of Teamwork
For a successful CRM system, every stakeholder of online CRM software needs to be on board before we decide to implement CRM for our organisation. Different teams in the organisations have their own set of vision and expectations with a new software implementation. A sales and marketing team would be well aware of the uses of a CRM software, at the same time company's executives will be more focused on the overall cost involved in a CRM implementation and leverage the ROI for the firm.
Every member of the organisation who might be a part of CRM implementation should be taken on board to have a clear picture of why a CRM implementation is being done for their sector and how would it personally help them in their daily work. Having a clear picture on the CRM expectations can go a long way for successful CRM adoption and overall software acceptance by the employees. We should understand that CRM is successful only when we work as a team towards making it a successful resource of revenue generation for the organization.
Read More – Managing Sales Team using CRM
How do you avoid CRM implementation failure?
Long things short, one answer to many issues of CRM failure is – Never work with systems or vendors that will force you into one-size-fits-all solutions.
We should be well aware of our company's requirement before implementing CRM and take the necessary steps to research the vendor before buying the CRM system from them.
At the same time, we should practice the necessary processes that are required for integration like – process training, teamwork and well planned operations.
We should understand that a CRM software can be a tremendously useful and valuable tool, but useless without knowledgeable, engaged users, flexible implementation and a solid business plan.
Conclusion
Most of the big scale organizations are successful to implement a CRM software because it's higher management is well aware of CRM importance and they plan a visionary CRM integration for the firm by being actively involved in the process.
As much as a CRM can be an asset to an organisation, a poorly maintained and implemented CRM system can also act as a major pain area and overhead for the employees.
As leaders of an organization, we should know what we need for our business and act accordingly to make CRM a big success to your employees and customer management.