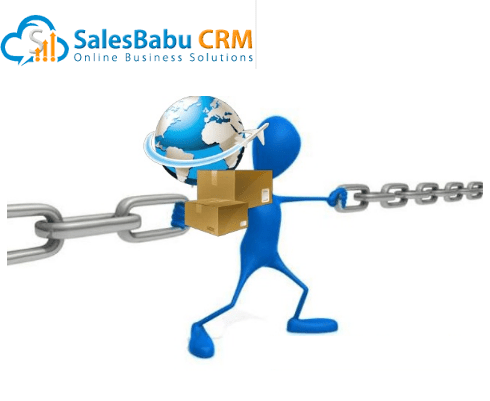 As, we all known's about sales Speed -o -Meter "More Customer = More Sales", instead to do it by alone, let's do it with the help of different channels. (Distributes, Wholesalers or Retailers)
Sales & Distribution Management
In Traditional model, monitoring sales is very complicated task, where we need to track total Inflow & outflow of our products at every level. To manage these complex tasks, we need a robust tool rather than a traditional approach.
We all are aware about the traditional way of Primary & Secondary Sale pattern. Let's take a look on same via another path.
To manage Sales & Distribution Bucket we need an efficient Bone (inventory management) to track total inflow and outflow of product at every level. So that we can enhanced automation of downstream distribution process along with entire Sales Channel and reduce communication gaps at all levels. We all want to achieve magic figure in Distribution Business but some obstacle try to stop us in the middle.
Challenges in Sales & Distribution Business
How to manage Stock at Secondary level?
How to manage Supply Chain process platform?
How to manage Secondary level of your business chain?
How to improve relation with your Distributors & Dealers?
Is it possible to track & improve Secondary Sales?

How CRM help them to overcome challenges
Manage stock flowin an efficient manner, to provide prior notification on available stock.
Effectively manage entire cross chainof Dealer and Distributor @ Single screen.
Provide real time visibility and transparency on primary and secondary
Get Robust MIS, which can be used as a Business Intelligence Tool, to improve upcoming transactions in Sales & Marketing.
Get benefits of SalesBabu Sales & Distribution CRM and boost your Secondary Sales Tier
SalesBabu CRM is the only CRM solution that was built specifically for Sales & Distribution transactions. SalesBabu understand the needs of the dealer & distributors and have developed our extensive feature set to meet these unique needs.
Sales & Marketing is a crucial task in every business, CRM helps you to track productivity at every level of your business, which helps you to improve customer satisfaction and increase customer retention as well as add new customer in your Sales Bucket.
Synchronize Primary & Secondary business tier
Primary sales are those made to channel partners who are effectively customers that resell multiple units of products and services. CRM for Sales & Distribution provides comprehensive visibility of Primary & Secondary Sales that enables partners to formulate strategies that wrap other products and service together to create a differentiated value proposition for customers and timely delivery of goods to Distributors, Dealers and Retailers.
CRM helps you to Retain those Customers who left your services. This should become a part of the strategic sales & marketing planning process of any firm. It is important to define customer retention and also to understand how it can be measured.
Enable Communication Bridge 
CRM enable  to you to manage a Communication Bridge between Primary and Secondary level of your sales ,where you need to put  extra efforts .At primary  stage of your business you are bound to manage your existing Distributors/Dealers/ Retailers, and  on the other hand your channels of sales  looking for new End users of your Product.
Hence, SalesBabu CRM for Sales & Distribution can create an effective communication bridge and control communication Gap in between Primary and Secondary root of your Sales Tree. Now it is so easy to retain, manage and increase your sales in terms of Channels and End product users rather than Traditional approach.