While starting up a business you may feel that investing in a CRM Software will not yield any benefit to you. But once your customer list starts filling the spreadsheets, it will not work for long. It helps your employees to have a better hold on the business activities of the organisation with the help of business strategies and technologies.
CRM means Customer Relationship Management The concept of a planned and structured means of managing the relations with your customers. Online CRM tool allows a business to manage customer relationships in a structured and organized way. SalesBabu Customer Relationship Management application enables sales team to register queries, identify qualifying leads, ensure effective follow- up and capture utmost information about customers requirement.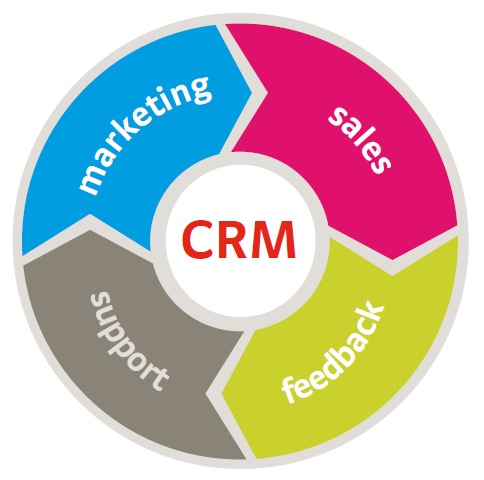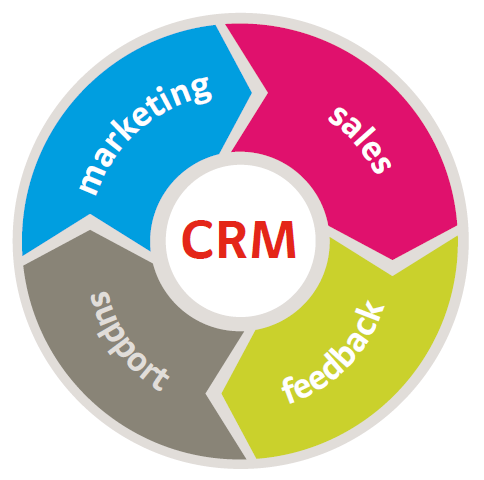 Top 5 reasons to kickstart your business with Cloud CRM Software
1) Instant Access to Information: With online CRM software, the sales & marketing data is available instantly at any point of time.
2) Sharing of Information: The relevant information can be shared across the enterprise at a lightning speed. No telephone calls or Lengthy Emails to share information.
3) Daily Call Report & Pop-up Alerts : With CRM Software, there's absolutely no need for any manual filling of the Executives Daily Call Report. It's just a click of a button. Pop-up alerts reminding the Executives on their Activities, reduces their time tremendously.
4) Effective Sales Meetings & Track Record: With each and every data available to all the users, the time spent in preparing reports is reduced. Keeping a track of the Activities of your Executives is much easier and effective.
5) On-Demand Concept: The CRM system is available online, so data entered in one location is instantly available online to the rest of the organization making online CRM information immediately available not only down the street, but across the globe. With this Service, each and every user in the branch offices, irrespective of their locations, are well connected with their head office anytime with just a Web Browser.
Read our blog – CRM Software an On Demand Platform
Other features of Online CRM Software
1) CRM software is the best Available Sales & Marketing Tool: online CRM software is a tool that automates daily sales, marketing and customer support business processes
2) Data Management: Helps in Collecting and Storing large volumes of customer data that can easily be accessed by various members of an organization.
3) Increasing Efficiency: CRM system provides Managers an efficient and easy to use tool to streamline CRM interactions
4) Better Quotation Management: Access to the Principal / Product Information and Sending Quotations made easier
5) CRM software in Real Sense: It ensure that customer's needs are met in a timely and efficient manner
6) Customer Service: CRM software enables any type of user or company to take advantage of customer service management.
7) Easy Set-Up: online CRM software since it is available online is delivered over the Web which eliminates Installation and you are off and running as soon as you subscribe.
8) Predictable Expenses: Because CRM services operate on set fees, the costs are easily predicted. The low per-user rate eliminates escalating installation and features costs
9) Mobility: The CRM Software application is inherently mobile and the CRM data is available anytime, anywhere just need an internet connection.
10) Reduced Overheads: The service provider of CRM software manage servers and provides regular updates on-line, thus reducing your IT costs.
Read our blog – How to select a CRM system?


CRM is not just an enterprise application. The Cloud based CRM for small business can make work much easier. You may be a small business but even your main agenda is to grow your business and attain more customer satisfaction. Being a small business or an enterprise does not matter, the only thing that your customer expects is fulfilment of their expectations.
With a CRM in cloud computing you can not only make your customers feel that they are important but you can also make your work much easier. May it be sales automation, sales tracking or sales sales forecast, the cloud based CRM software does everything for you. The Cloud based CRM application helps you to manage your work more effectively and efficiently.You might have already known that cloud CRM software has become a trend!
There are various companies who have implemented cloud based CRM in their organisations irrespective of the size and industry type. As you are now aware of the benefits and reasons for using CRM Software, make sure that you choose the right CRM to explore its magic. If you are still not using a cloud CRM, then visit our website https://www.salesbabu.com/ at SalesBabu CRM Solutions and request for a free demo. You can also have a look at our emerging trends at SalesBabu Online CRM. We assure you to provide quality work and you will never regret investing on our cloud solutions.