Technology and trends have been evolving and developing at a fast pace. Changes are also made and happening alongside different business organizations and industries. Making a huge difference in the field and business world right now is the trend for all the working of advanced technologies of a mobile. Thanks to many business platforms and software tools, working along while on the go is now very easy, simple, and more streamlined with advanced features. The field service management software and industry will also benefit from these huge technological advances.
Mobile and field technicians will now be able to give you excellent performance, productivity, and do their job and task effectively and efficiently with no requirement for hands-on management. Keeping in mind that the field service management and maintenance is no joke without the best Mobile service management software. So, to gain a smooth and simple business along with the mobile worker and service management, you might require or need to invest in perfect mobile field service management software and field service tracking software.
Mobile Working
Mobile working is an important method of working that is not combined into a single physical and geographical location. It is not only about checking and analyzing your emails on your mobile phone or ringing your business colleagues via Bluetooth when you are driving a car to the next business and field appointment. It is so much more important and intricate than that.
Effective business mobile working means you will be mobilizing your business staff and workers. Field and business technicians must have each and everything they require to complete each and every day's work. You will be giving them their complete office in the business form of an application for mobile devices.
Read our blog – A Comprehensive Field Service Management Solution
Advanced mobile working, via a handheld electronic device, will allow your business field technicians to do the following:
Input information and access it with the best work order
Integrate and collaborate projects
Keeping contact with your business colleagues, customers, managers, and team leaders
The varied software features and tools must be used very effectively.
Your field and business workers must be given complete training and support from your business organization or company effectively and it must help the business to grow very well and gain success. You must be able to gain the best positive response from your customers and must make sure they gain a positive experience and a good service from your business organization. This is when a good field service and its potential features will be portrayed.
Role of a mobile field service management software
Your mobile workforce and business will be scattered across various geographical and physical locations. You might have to connect and plan well with them and at the same time, you must be able to manage your business field service and management.
Since there is increased connectivity, collaboration, and improvement of business technologies for this main purpose, business mobile workers will be able to easily input, access, and maintain any kind of work order and important customer or business details via your chosen mobile field service management software and Field staff management app.
Read our blog – Negative Technicians – How They Affect A Field Service Company's Reputation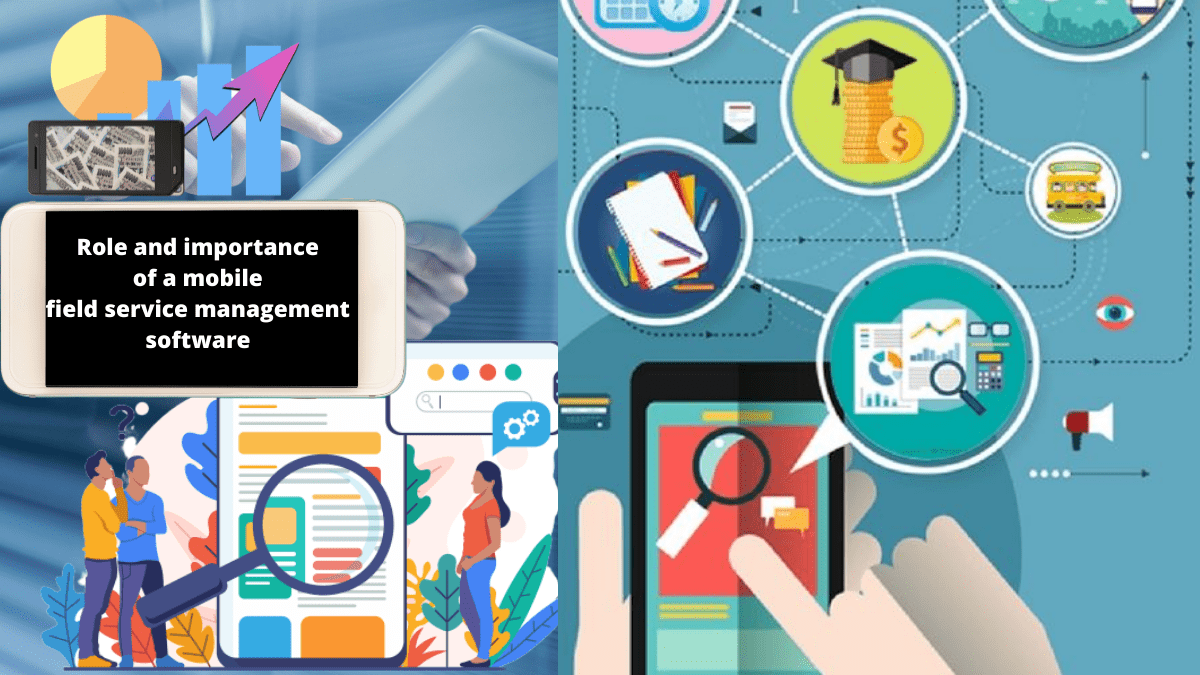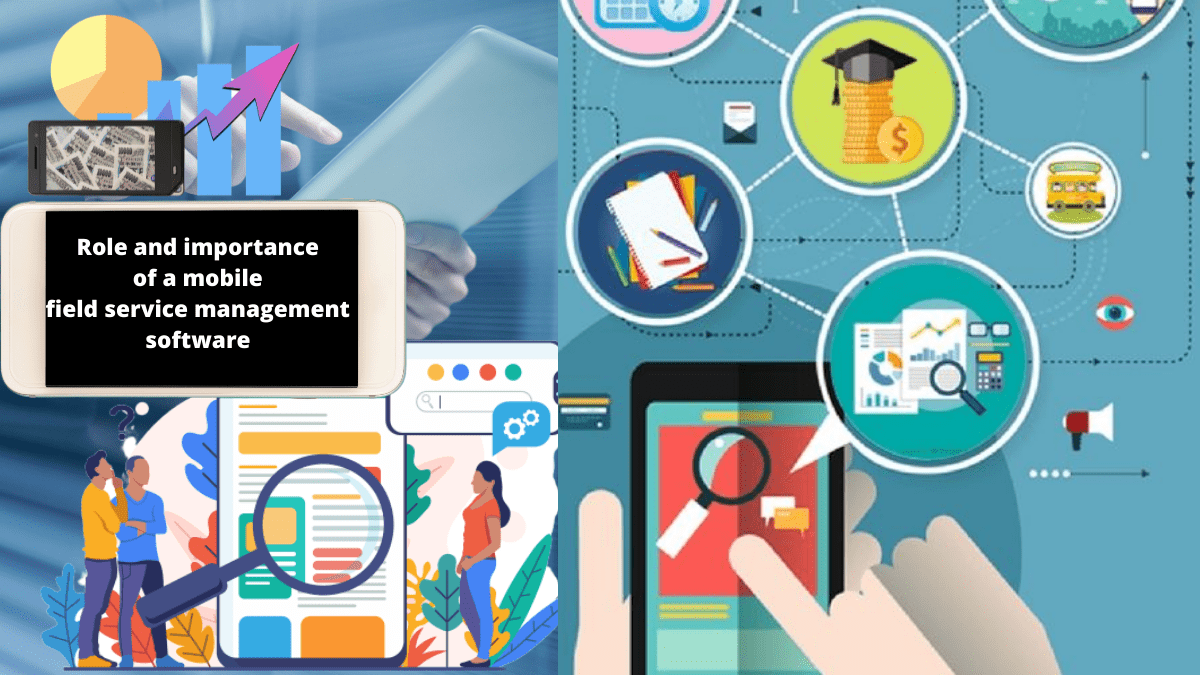 A Good Field Service Management Software
Three main and key points need to be considered while investing in a mobile field service management software system and tools:-
It is very simple, easy, and familiar to use and collaborate. As it was mentioned earlier, you must be sure to mobilize your business and field technicians and must make sure that it is not the back-office tools or system. You must make sure that your chosen Field management app and Field service management app including the Field staff management app or business software that has a simple and best user interface and collaboration so that your business workers will be able to achieve things easily and in a simple way.
It can work offline. In the Rural areas and highways, there is a huge problem of poor connectivity. Sometimes business agents might have to work in business areas that might have little or sometimes no network coverage at all or they all are deep down working in fields of tunnels or around huge and heavy machines and large turbines. You will not want your field and business technicians not being able to complete business work due to such internet connectivity problems or issues. You must make sure to select the business software that will be able to function on their electronic device while working offline.
It is very flexible, that is, it is easy and simple to maintain. Your business mobile field service management must be the best choice and it must have real-time business visibility. Flexible and improved visibility for field workers actually means that they will be able to do their best in any kind of task that is needed at any cost. They will be able to share or get critical important information about business orders and strong customers. This will drastically improve the business job accomplishment or completion and customer or prospect satisfaction.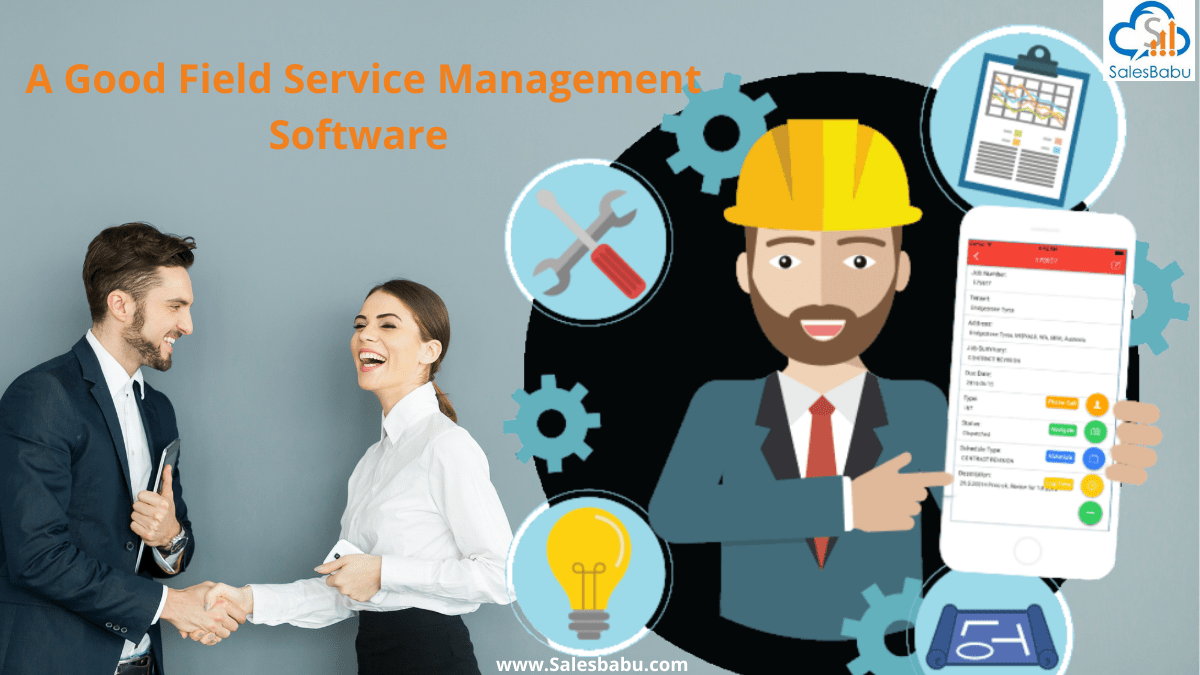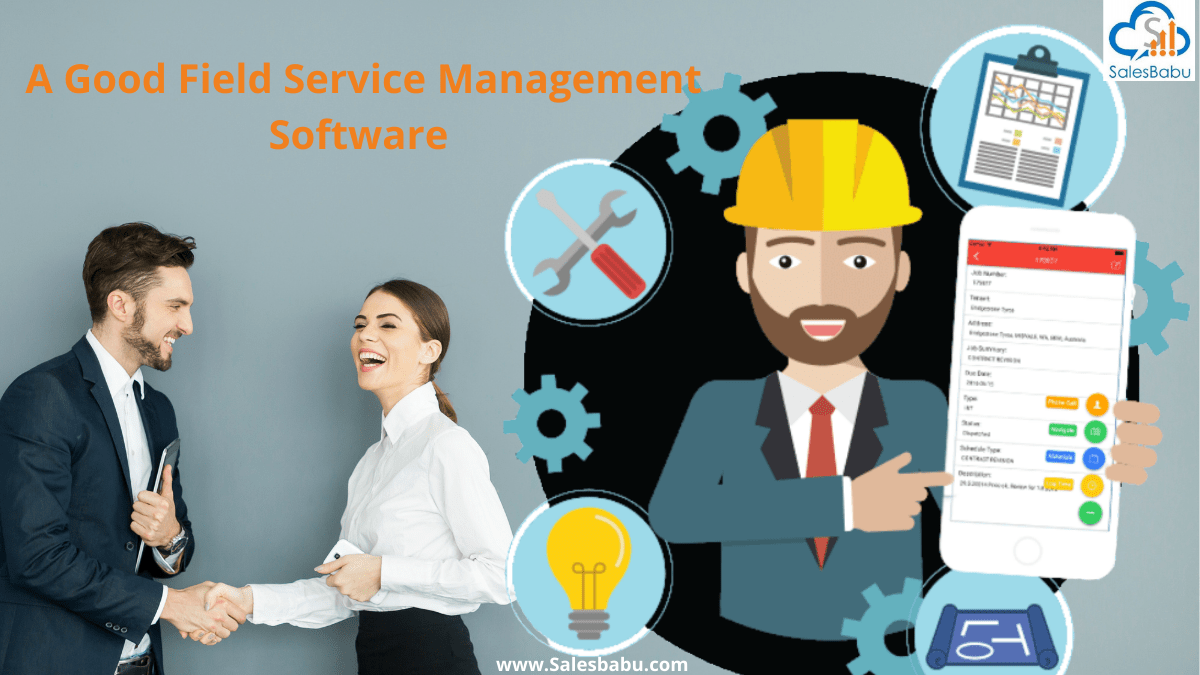 Read our blog – What is Field Service Management Software And Why Does It Matter?
Importance of working of Mobile Field Service Management Software
Utilize the latest business trends and technology that are available to you in the current global market. Your mobile business workforce must have the correct tools so that they will be able to make sure to do their business fieldwork effectively and efficiently without worrying about a single thing and tedious administrative business work. Any back-office business work or task will be completed quickly and instantly through a business and mobile field service management software along with the Field service management app and Field staff management app. And that is one of the most important business roles of great mobile service management applications and Field service tracking software, effective mobile worker perfection, and efficiency.
Read our blog – Ten Field Service Management Challenges and How To Solve Them


Advantages of a Mobile Field Service Management Software for your business organization
There are many benefits a mobile field service management software will provide to your business organization, it will help you to improve your business in many ways, including a good increase in the revenue of your business organization, with this you must be able to gain a lot of success and profits. The Mobile service management software will give more support to your business organization and company with the help of the various field service management software systems and tools. Below are the top benefits of the mobile field service management software:-
Enhanced Revenue in your business: When you are successful in helping your business organization to completely get automated, you need to make sure to have an administrative business team to work in a simple way.
Cutting down the cost: While running a business organization, you must make sure to keep an eye on the business cost expenditures as it will help you maintain good costs. You must make sure to deduct your business cost expenditures and maintain a good revenue with little cost expenditures and gaining more profits.
Increases efficiency and effectiveness: When you adopt field service management software into your business organization, you must be able to gain a lot of advantages including the increase in the efficiency and the effectiveness of your business organization, making sure you will gain more and more success.  
Improved Transparency  : In case there is no substitute for a collaborative management style, mobile apps can operate in both directions to enhance interaction with and between management and upfront team members. When accurately utilized, mobile field service apps can support keeping everyone updated and on the similar page which can support in combating issues before they snowball into larger problems and enhance customer satisfaction.
Better Insights : Whether internal or external, efficient audits increase operational confidence and can provide valuable insights for process improvement. Mobile field service apps can automatically record all user activity, providing an accurate audit trail of all modifications and actions taken in the app. Such capability can be crucial for sustaining compliance with the government or industry rules and norms, or simply demonstrating that a task was completed efficiently.
Responsibility Protection : There are situations where companies are legally responsible for the activity of their employees. While utilizing such mobile field service apps, companies can restrict their legal responsibility by demonstrating that all workflow and activities are operated within the app. Such mobile apps support in protecting both the company and the personnel in case of any adverse situation. Almost making it quite easier for customers to sign important legal documents, field teams can initiate on providing the customer rapidly without unnecessary legal exposure during workflow.
Conclusion
With the help of the potential features of the field service management software for mobile working, you will be able to run your business really well with the help of the best system tools and software. The field service management software has many benefits or advantages that include enhanced revenue in your business, cutting down costs, and increasing efficiency and effectiveness. With these benefits, you will be able to support your business in many ways and gain more success.