When we start our own venture or start-ups, in most times road ahead is full of uncertainty and resource crunches. Effectively managing your business involves many aspects of the economic market. From the day-to-day workflows to the large-scale annual events or maintenance, business management features are often never-ending. Your solid management and business know-how of the industry are a great start, but these alone will not create solid impression of your business.
To start with, every small venture and business needs a highly skilled managing team and service providers. Every third party integration that we do with our business should not even be cost effective but should be very sustainable and adaptive for your business need.
A trusted CRM solution for small businesses like SalesBabu CRM helps your business to not only manage its lead management, after sales support, customer care services but also understand your current pain point and customise various addon services accordingly.

Some of the common pain areas for Small business?
Where Small businesses give an opportunity for entrepreneurship and create lots of employment for many people, at the same time owning a small business you may have probably experienced many issues in different sectors of the business ranging from foreign exchange to infrastructural and IT resource. Let's now understand some of the major pain areas of small venture which can be resolved using a sales CRM software for small business.
With traditional ways of handling a variety of incoming customers enquiry and interested leads, we end up just losing them one after the other. To avoid and overcome this issue, you can implement a systematic and automatic backup program. Once setup and configure a centralised online database properly, you will never have to worry about it again. If you accidentally delete a file, restore the file from a backup using your backup software.
Many Small Scale firms are incompetently run by poorly qualified entrepreneurs without much skill or experience. Very little thought has gone into matters such as lead management, production level and marketing techniques, financial availability, plant scalability, demand and supply management , future prospects and more.
If you have an automated process for all your lead management, market and sales tracking apps, reports and metrics for making better policies, after sales support and more, then all these management issues will least of your headaches.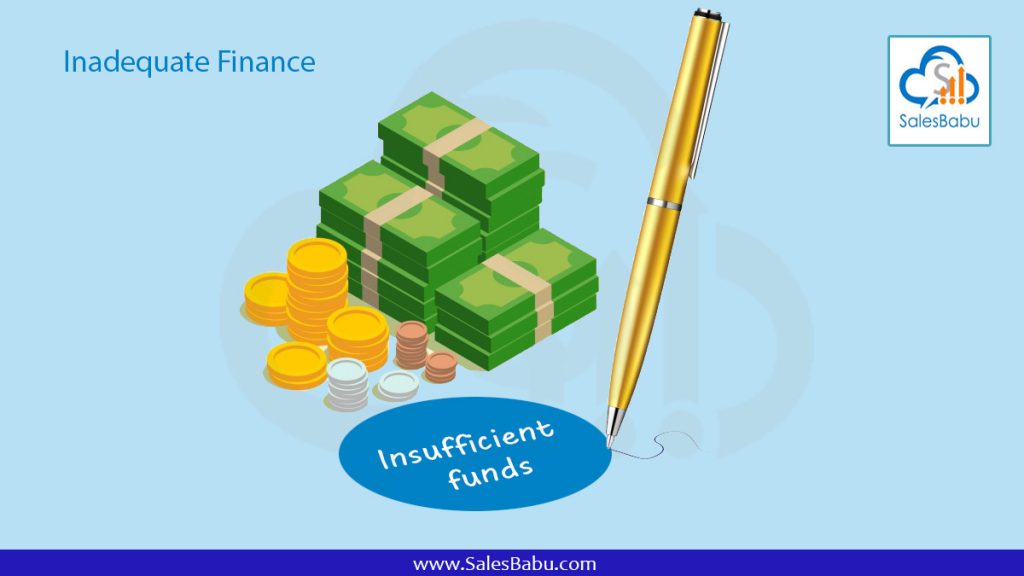 Many startups face the problem of scarcity of funds. They will not be able to manage their domestic capital market to raise their incoming funds . The banks and other financial institutions also require various procedures and brand formalities to be completed which even delay the funds allocation.
A good software system which helps to manage your sales, invoices and bills of goods and foremost help in marketing your business brand will be the need of the hour. These measures help to improve your incoming funds for the business.
Many Small businesses still use primitive, outdated technology leading to poor quality and low productivity. They do not have adequate funds, skills or resources to engage and invest in research to develop new technologies. Acquiring technology from other service providers can be very costly. Hence small ventures should invest in a trusted online software which not only provides all in one support for all your business management but is a very cost effective solution for a small business.
Employee and Sales management
"To win in the marketplace you must first win in the workplace." – Doug Conant, CEO of Campbell's Soup.
As mentioned correctly, we should make sure we have a well organized and happy employee management environment. Small scale business not only need a systematic approach of tracking their employees but also constructive sales management applications which can help in effective and productive outputs from the teams.
How can CRM helps and which CRM is best for small businesses?
Online CRM(Customer Relationship Management) for small businesses help in managing their day-to-day business process and implement effective sales and service activities with cost effective investment in SalesBabu CRM.
SalesBabu CRM for small business not only help in contact management, lead management, quotation creation, invoices and bills of goods and more but also optimises utilization of existing employee up-to their maximum performance by regular monitoring their day-to-day activities.
Let's understand in details why CRM is a must to have software for all small and medium scale businesses and startups.
Why do Small and medium Enterprises need CRM?
As we all know, businesses run on their contact and prospective client information. CRM for small businesses like SalesBabu CRM facilitate contact management in a structured way.
With cloud based online contact database, every information related to a customer, interested products, shipment/payment details, and more are stored in a centralised location. Every staff members and stakeholders have role based access to this data, anywhere as and when required. This systematic approach towards contact maintenance not only helps in frauds and duplicancy but also secure vital information of our clients.
A complete data about our customers, helps our service agents and sales team to interact with customers effectively with complete data in hand and also reduce overall response time by filtering and fetching our required data on a single mouse click.
Collection of leads, sorting the positive clients, managing enquiries can be quite a complex process for a small venture with limited resources and manpower. Many companies spend a lot in enquiry management and materializing deals, but a finalised sales needs a focused set of process which responds to customer's queries in a timely manner to avoid lead leakages and losing prospective customers.
Streamlining and organizing sales deals enables small businesses to regularly oversee the progress of each deal in order to meet their targets. A CRM for Small business helps in analysing your sales process with numerous automated functionalities and convert maximum enquiries to a qualified lead.
The most vital part of lead conversion is lead response time, with automated processes of a CRM software saves a lot of time in documenting the leads requirement , navigating screens for sending update emails and more. SalesBabu CRM has an automated process to schedule tasks and appointments for the next appointment or event so that you don't miss out on follow-ups. Also, auto assignment and notification functionality assign leads to appropriate sales reps and also send notifications to the client and service agents to make them well aware of the customer whereabouts and other details.
3. Sales and Marketing Management
In an era of Internet technology, every customer wants to be well aware of its shipment or business deals. A well organised system of updates to the client on their products and deals not only keep them attached to your business but also keeps them well informed and satisfied on their shipment status.
A versatile online software SalesBabuCRM software can integrate with many social media websites, email and SMS service vendors to include automated email and SMS functions to its software. With various contact data about our clients, the marketing team can send regular promos, demo videos, knowledge base documents, re-worked quotations and more, to the clients through emails, social media and SMSs to keep them well aware of your product and our company's whereabouts.
The marketing team can also create many customer specific campaigning by tracking their interested products, social and regional preferences and other client specific details.
Reporting and stats generation can be very inefficient and unproductive when done through manual ways. CRM provides various in-build and custom reports through Management information system(MIS), which can be automatically generated for day-to-day workflow. Users can create real time charts, lists, and graphs for their campaigns and presentation purposes. These MIS report user interfaces are very intuitive and easy to use which helps sales and service agents to create these metrics quickly and increase their overall productivity.
Users can easily track company progress, lead management records, view salesforce reports, create customer delivery metrics, complaint reports etc in few mouse clicks. These reports can help companies to track their sales and other internal teams more efficiently and make better futuristics policies for the company.
These low cost crm software for small business like SalesBabu CRM not only create a user friendly software which can be easily understood by every employee in SMEs, but also help in automating the whole process of lead management to after sales support to provide cost effective measures to fully utilise the few employees in the firm.

4. Scalability and performance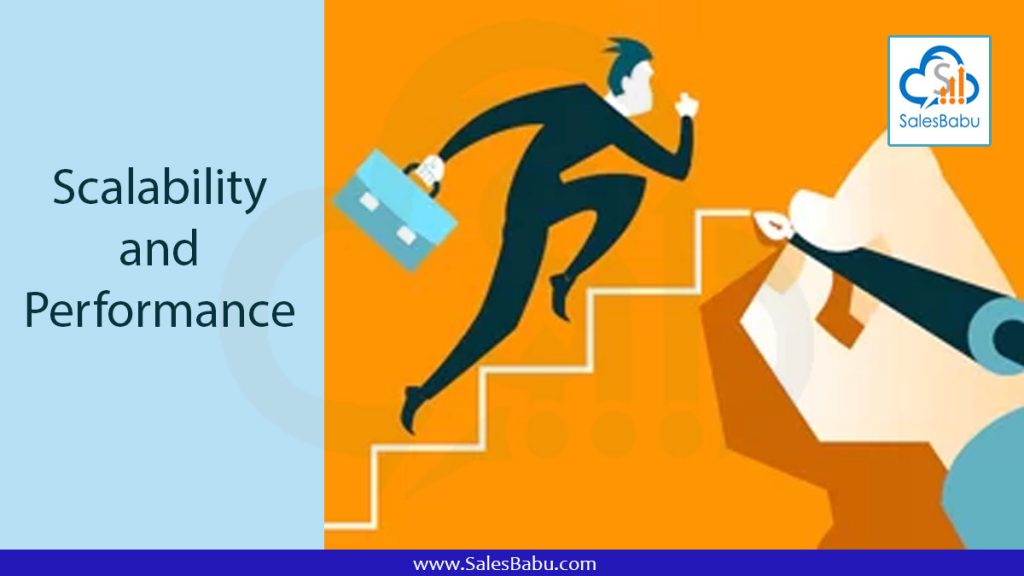 Scalability and backup can be one of the biggest concerns for growing businesses. With a high number of incoming clients, SMEs with the traditional method of storage need to constantly upgrade and scale up their hardware and software support.
A cloud based CRM for a small business like Salesbabu CRM help in migrating the whole process management to a centralised database which is maintained and stored on a cloud environment. With these facilities company's integrated with the best CRMs for startups, need not worry about unlying software and hardware requirements.
With seamless software support, company's can be rest assured on the software and hardware performance and backup support. With cloud based CRM software technology, every data is constantly backed up with servers on duty to give the best software performance.
5. After sales support
Just increasing sales won't be the last set of concerns for small businesses. After sales support like helpdesk services, inventory and ERP management also plays a very important role in creating and maintaining a long term relationship for our client. The best CRM for startups like SalesBabu CRM give end -to- end support for all customer and business support.

Conclusion
A simple CRM for small businesses like SalebabuCRM is the next generation of your business applications. This software integration not only boost sales productivity and improve your customer retention strategies but also help in enhancing your marketing team productivity as well. Hence a versatile CRM software like SalesBabuCRM is the key for increasing the business productivity and reducing overall maintenance cost.