Those days are gone where e-learning organizations, colleges, institutions, consultants used to maintain all their data in book records. Also, in case you maintain in any of these will fetch you for a no-deal in admitting students for the program or participating in any certification courses. Because in today's cut-throat competition, follow-up is an essential element in converting a lead into a prospect and with book records, it is very difficult to follow-up as CRM for education industry, the educational institutions get so many queries and most importantly following up at the right time is very crucial and in book records, we tend to forget and remember after a long time.
There comes an education CRM for institutions, e-learning organizations, consultants that solve this problem. Now, you must be wondering why CRM for educational institutions or maybe which edu CRM should I invest in? Don't worry, we have all the answers for you.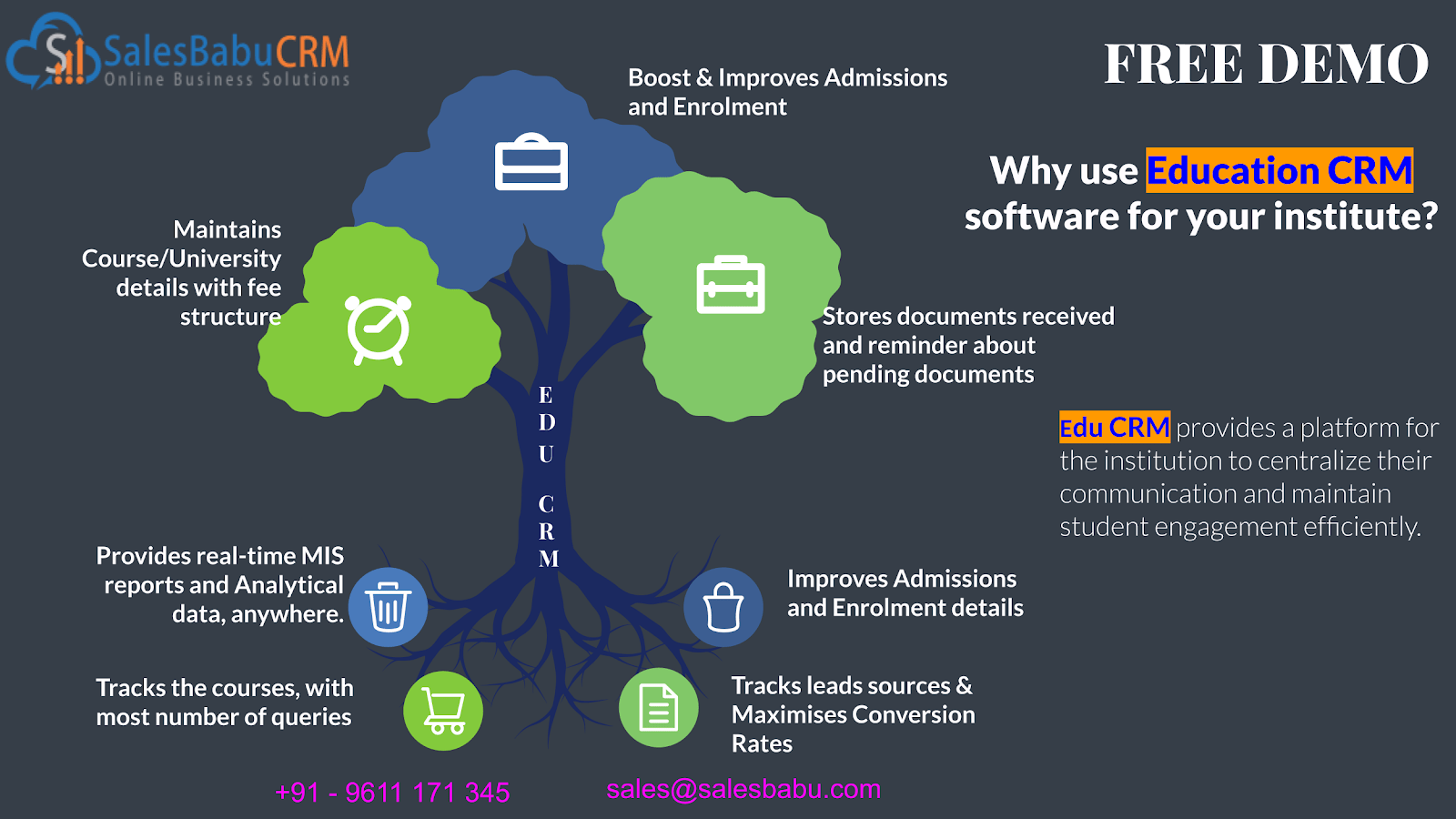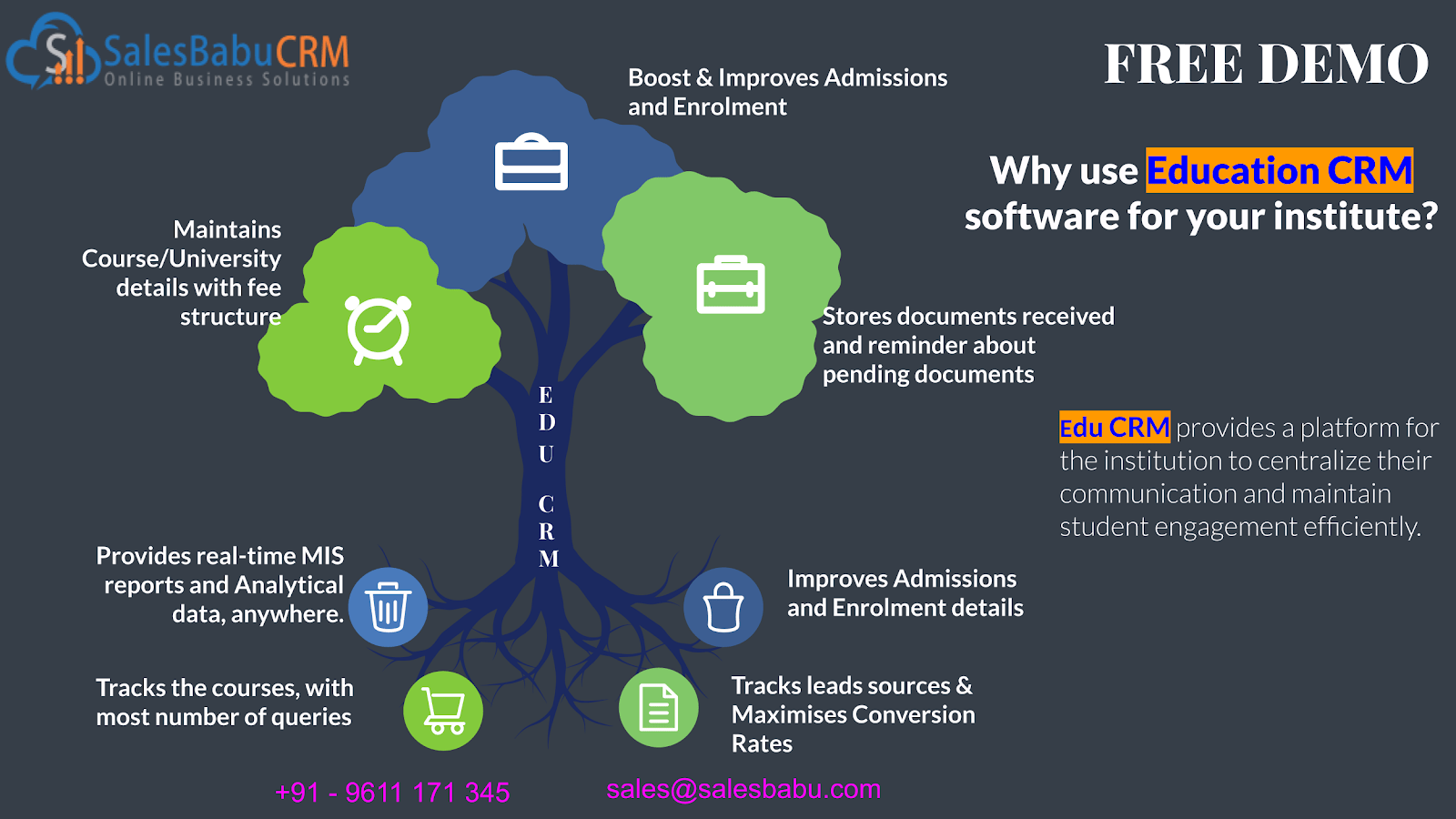 So the education consultants, universities, and different educational institutions found that CRM is very much needed for their business and maintaining student relationships more effectively. Also, nowadays institutions are looking for CRM as a niche for their needs. Thus, a generic CRM will not be helpful to a greater extent. The solution is simple! SalesBabu Edu CRM application which is specifically designed for their vertical is what is required by e-learning firms, institutions and so on.
Read more – Did you know why Education CRM software is important For Education Consultants?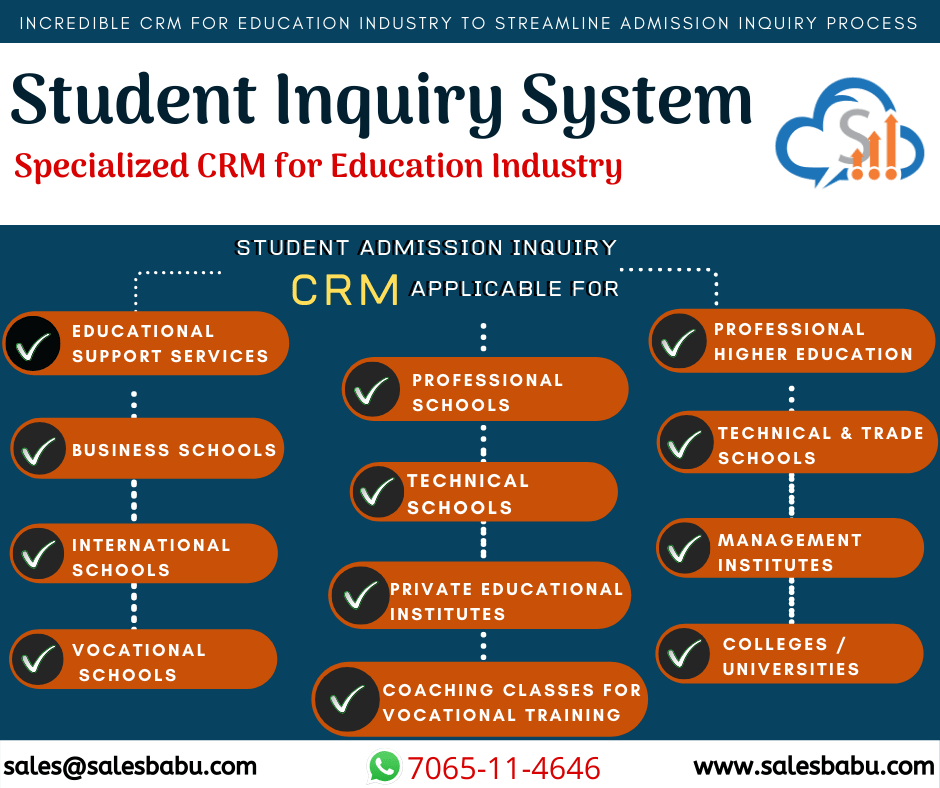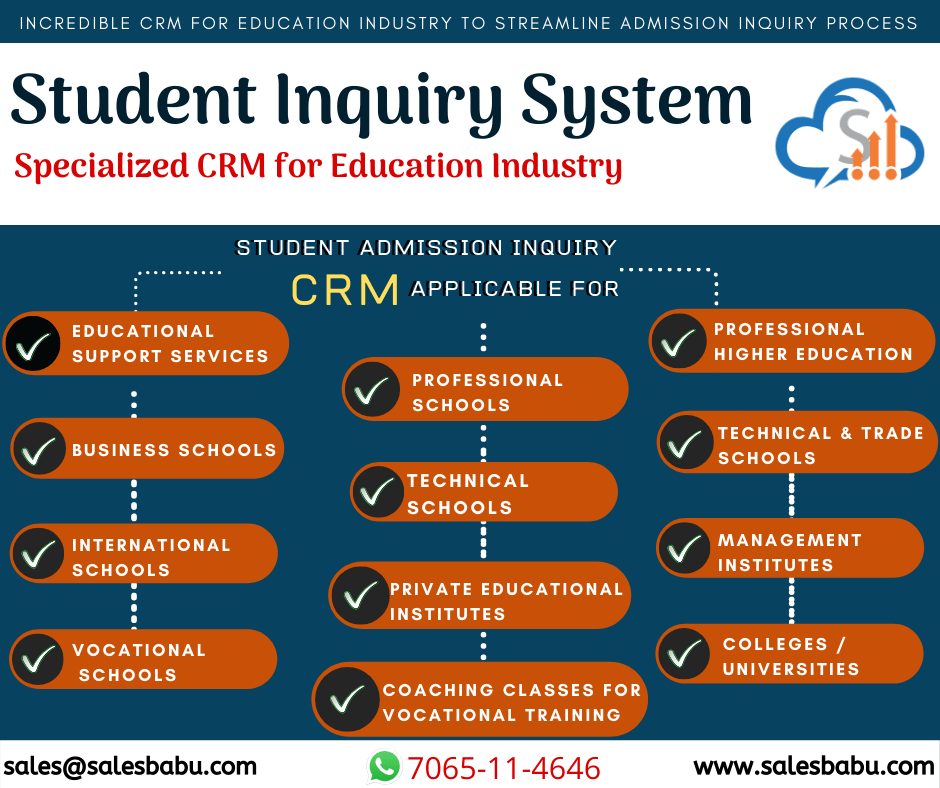 Significance of using SalesBabu's Student Enquiry Education CRM software
Will support you in student enrollments for different courses or programs
Support you to do timely follow-up with leads
Enhancing the student lifecycle by boosting relationships with students
Gives secure access to important information by students which empower them to manage and control their information.


Read more – Introduce Edu CRM in your Institution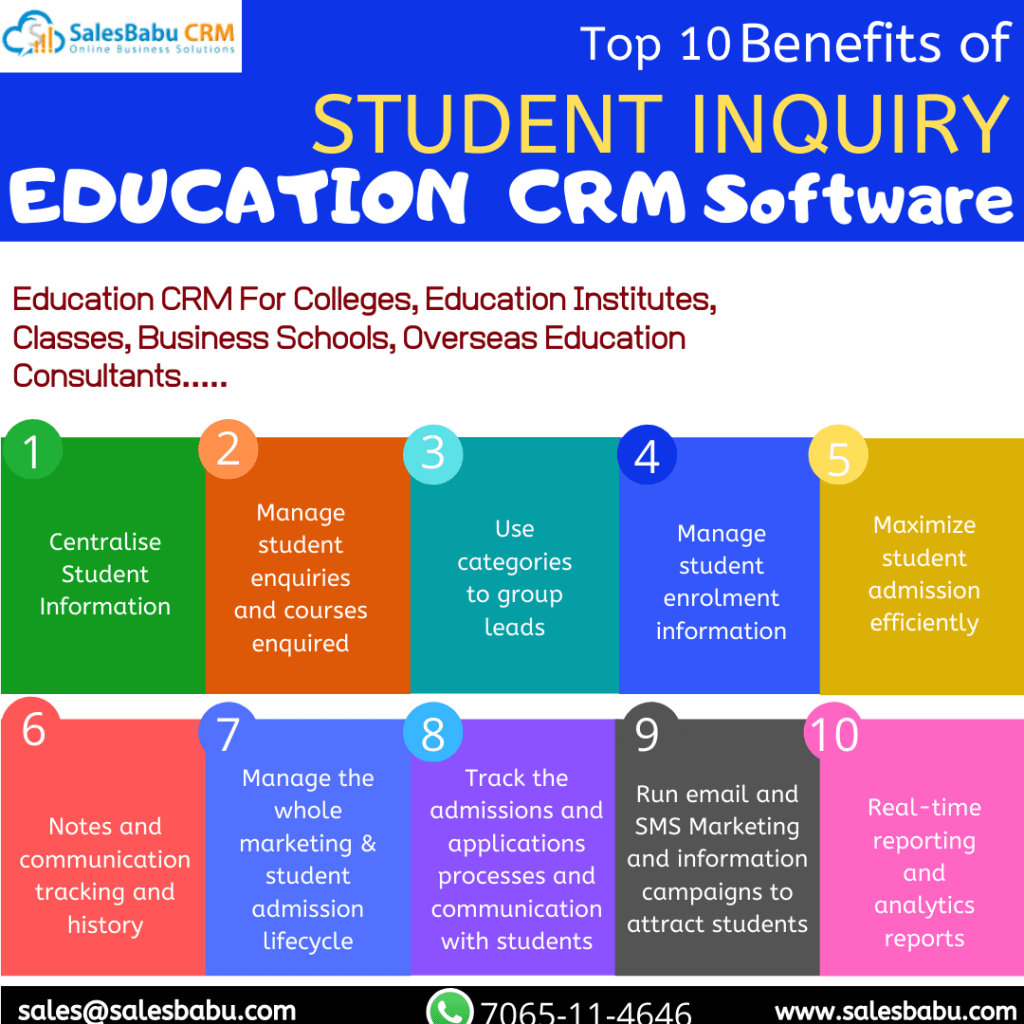 Boost your inquiry system and maximize your profits by using CRM education. Education CRM system is a tool to strengthen and maintain fruitful relationships with students, faculty, and alumni.
Book a FREE DEMO with our team and know how to leverage CRM technology and unlock your business' potential.