What Are Channel Sales?
Channel sales is a sales strategy where a company uses a third party to sell its product to clients. Channel sales are directly opposite to direct sales, where your company has an in-house team that sells its products directly to clients, either online or through any other sources and from your own location.
There are many companies that sell their products and services through channel sales to help to reach their desired target market.
Read More- Top Challenges in CRM Solution Implementation


Advantages of Channel Sales
Advantage #1: Channel Sales Allow for Trouble-free Onboarding and Service
If your company is aligned with third-party channel partners that may provide clients with onboarding, training, and client support, your company may delegate your company's service process to your third-party partner and concentrate more on sales deals.
The right third-party channel partners may allow your firm to concentrate on new business while they handle client implementation and any issues.
Advantage #2: Channel Sales always Have Lower Marketing and Sales Costs
Compared to any running an in-house sales team, third-party channel sales costs are much less in overhead. Third-party Channel sales also take advantage of the effort and cost the channel partner has put into building a business and healthy client relationship.
Read More – Lead Management Software System
Advantage #3: Channel Sales are Easily Scalable
Once your company has an established third-party channel sales program, it is quite easy to bring on additional channel partners. This is much easier and cheaper than bringing on additional salesman, which would cost more and requires more oversight and training.
Advantage #4: Channel Sales is More Efficient
In the channel sales strategy, one channel sales manager or CEO can work with various and numerous channel partners to assist them in selling the goods and services and collaborate to build out their overall sales model.
This may cut down on the need to hire numerous and multiple salesmen, only one channel sales manager may take the place of five or six salesmen.
Read More – Tips For Choosing The Best Distributor Management System
Advantage #5: Channel Sales Has Lower Risks
Due to the increased efficiency and lower cost, channel sales are a relatively low-risk methodology to assess and try out at a new targeted geographical market. Your company can try new promotions, products, packages, and campaigns.
Advantage #6: Channel Sales Partners Give Established Trust
Many salesmen struggle with the concept of cold-calling . Building relationships and trust are one of the most difficult aspects of selling the goods and services of the company.
However, with third-party channel sales, your company may use the trust that your channel partner has already established. Channel partners already have established relationships within their known market, so your company's endorsement shall be enough with most potential clients.
Advantage #7: Product Quality Optimization
When a business adopts a sales channel such sales channels typically allow a business to focus on different areas of its business operation, as it doesn't need extensive resources for its internal sales team. A business might utilize its further resources to quality control and production teams. Such can better the product quality as the production process improves by utilizing further resources.
Advantage #8: Comes Through New Market
It's better to utilize some common sales methods before entering a sales partnership, as the business can benefit from the partner's existing customer database and markets. Such information can help a business expand its product reach subsequently. Using such a method a business can begin entering the market and customer database in that state without committing to further marketing campaigns.
Read More- Importance of Sales Tracking Software For Your Business Growth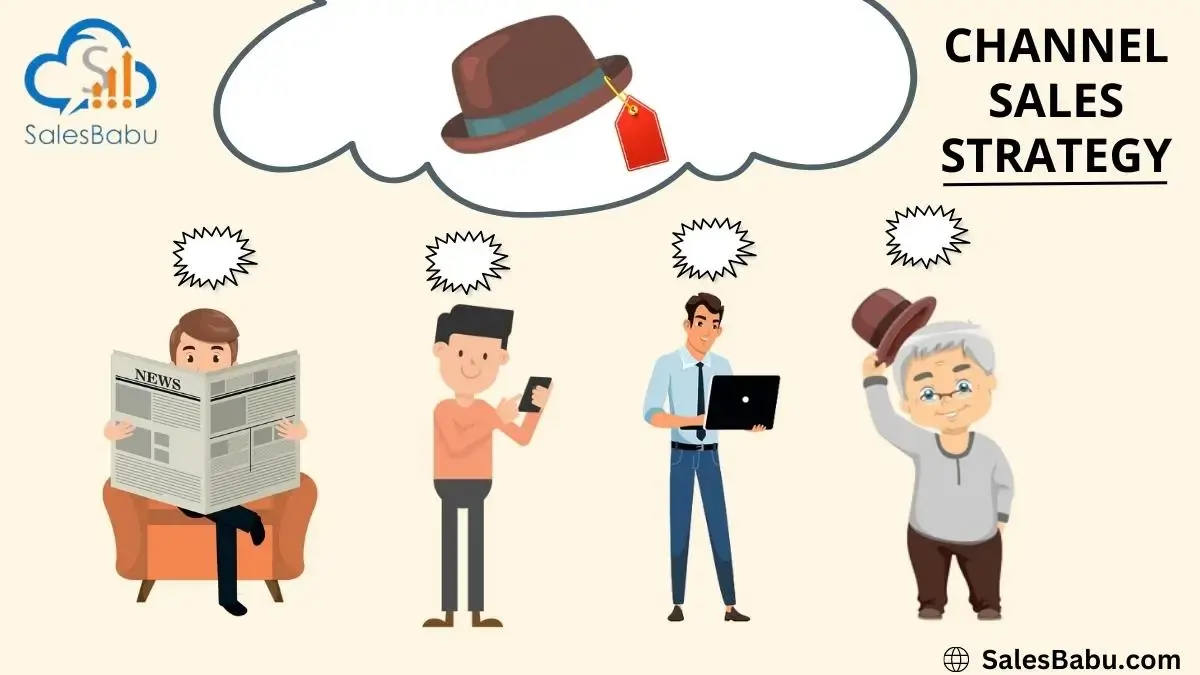 Disadvantages of Channel Sales
Disadvantage #1: Channel Sales Come with Brand Risk
On the opposite side of constructing trust, aligning yourself with a third-party channel partner that has a poor reputation may reflect poorly on your company. It is very important that your company should properly vet any potential channel partner to avoid any damage to your brand and client trust.
Disadvantage #2: Channel Sales Gives Less Control
When your company is working with a third-party channel partner your company may have less control over the sale than your company would with a sales department who is working for your company. Your company may not directly manage the sales stages and process, so your company is often at the mercy of the channel partner.
Disadvantage #3: Channel Sales may Have Less Predictable Profit
It is quite difficult to anticipate the profit margin that you shall receive when your company has little to no control over the sales stages.
Read More – Right Approach To Distribution Management Software (DMS)
Disadvantage #4: Channel Sales may Produce Less Revenue
Although you can save in sales, marketing, and efficiency, a channel sales strategy shall eat into your profit. Depending on the third-party channel partner and their value, your company shall be looking to share the revenue anywhere between 20-50% in each of their sales.
Disadvantage #5: Making Edits is More Difficult in Channel Sales
Making edits or changes in process, communication, product, or any other major shift is quite difficult in channel sales.
Read More – What is a Distribution Management System?
Disadvantage #6: Access to Clients is Limited in Channel Sales
Your company no longer has direct access to your customers to get valuable feedback. Some third-party channel partners choose to keep your company from directly contacting customers if they are protective over their clients.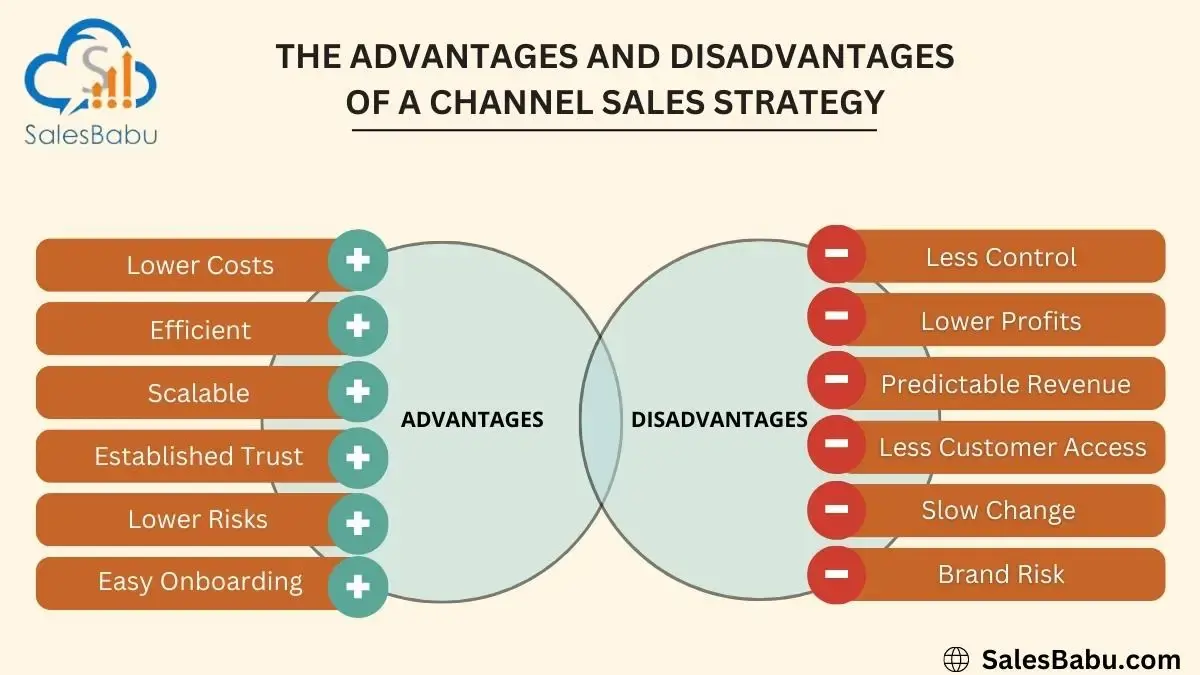 Channel Sales Management Strategies
1. Schedule a Check-In Cadence
This is the start of building a long relationship. Develop a relationship by constructing a meeting schedule and consistent agenda that will consistently work for both sides.
2. Create Sales Deals Enablement Content
Your company's channel sales third-party partner needs to be crystal clear about the product of the company. Creating training materials will definitely explain how to understand, troubleshoot, market, and represent your goods.
3. Align Your Company's KPIs
You should be extremely clear about your company's expectations from the relationship with your third-party channel partner.
Plan on how to understand and receive performance metrics from your third-party partner. Connecting each partnership with a targeted demographic or market can help your company to identify what results you want to prioritize.
4. Make use of Channel Sales Partnership Tools
There are lots of tools on the market today to help your company leverage success when it comes to managing and building your channel sales strategy. Sales Babu CRM allows your company to easily manage your channel partners by mapping which client to visit, CRM integration, providing sales metric tracking, and more.


Conclusion
While channel sales may be a significant investment of energy and time initially, it may take your firm to a whole new level. Your company may more easily widen your geographical target markets in ways that direct sales struggle by using the trust that channel partners have built up with their clients.
This model offers flexibility based on your company's goals and size and allows your company to experiment with less risk. Channel sales allow your company to create new business relationships that will continue to benefit your company for years to come.